July 24, 2021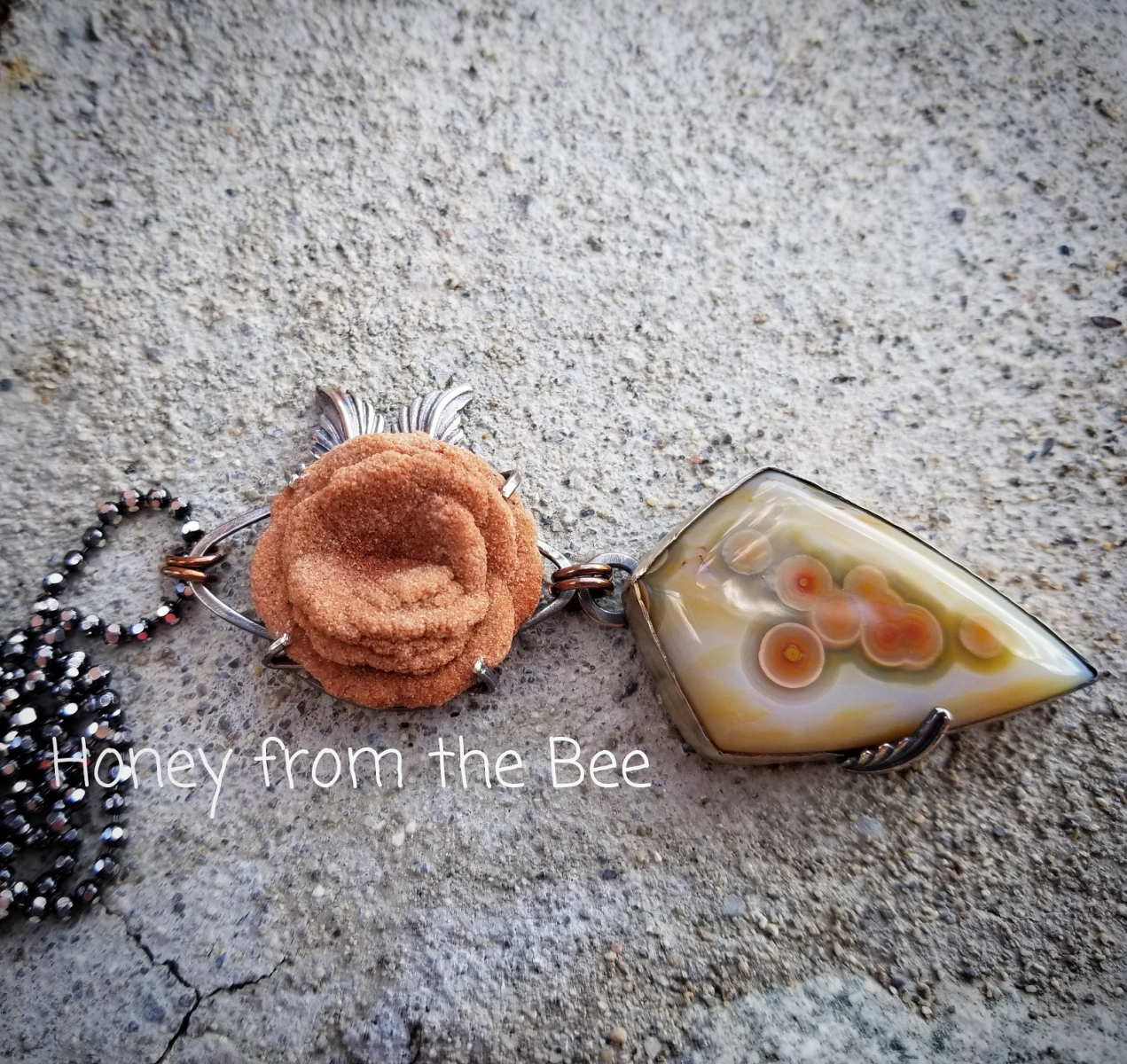 Baryte Rose, Ocean Jasper, Sterling Silver pendant
Ocean Jasper comes in a wide range of colors as well as quality.  I seek out stones that usually have a distinct pattern.  Those tend to be from old stock and are expensive.  Of course!  Veins have been found in Madagascar as early as 1922, but only small deposits are being found today.  For decades no one knew where it was found as it would pop up and then disappear.  In 2000 it was brought to the Tuscon gem show and it was an instant hit.  In 2006 that mine that was found by Paul Obenich was mined out.  It had been tricky to mine as it was only seen at low tide. 
The pendants above and below are those high quality old stock cabochons that collectors seek.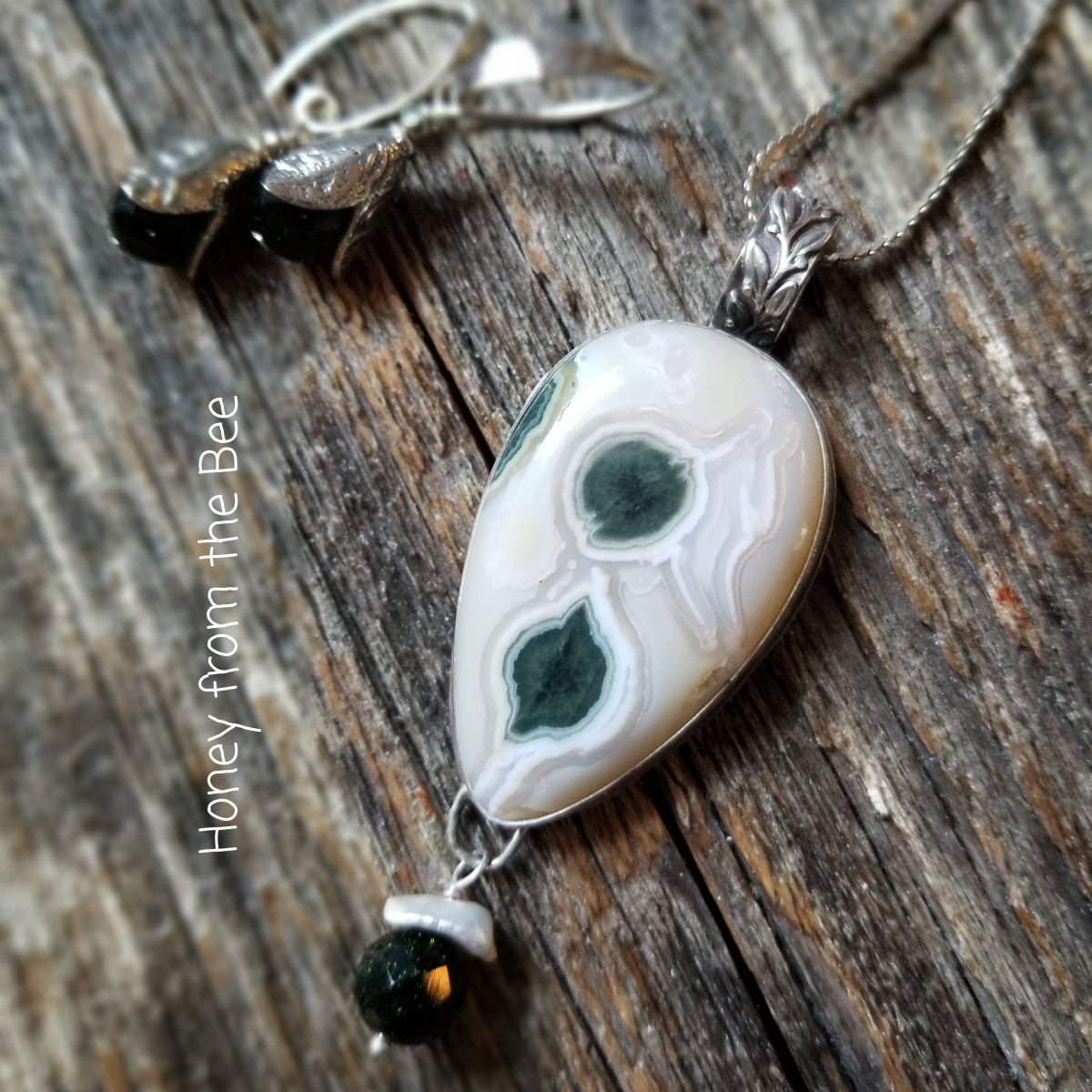 Snow Fall - SOLD
Ocean Jasper, keshi pearl, green goldstone
I always have my eyes out for good specimens and still have a small collection of the old stock beautifully cabbed and waiting for inspiration.  Next post I'll share a collection of Ocean Jasper earrings that were a joy to create.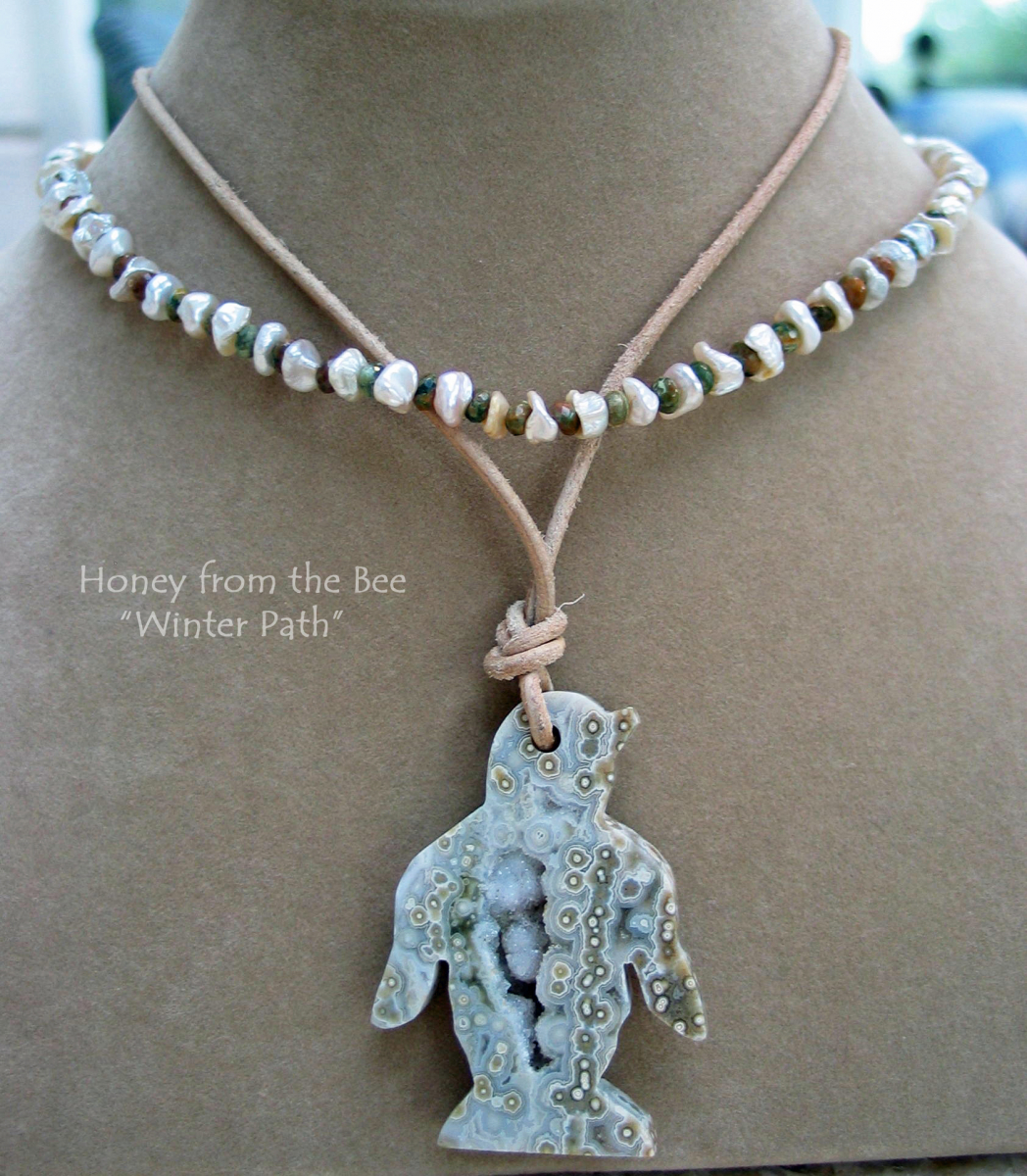 Winter Path - SOLD
Ocean Jasper with druzy, turquoise, keshi pearls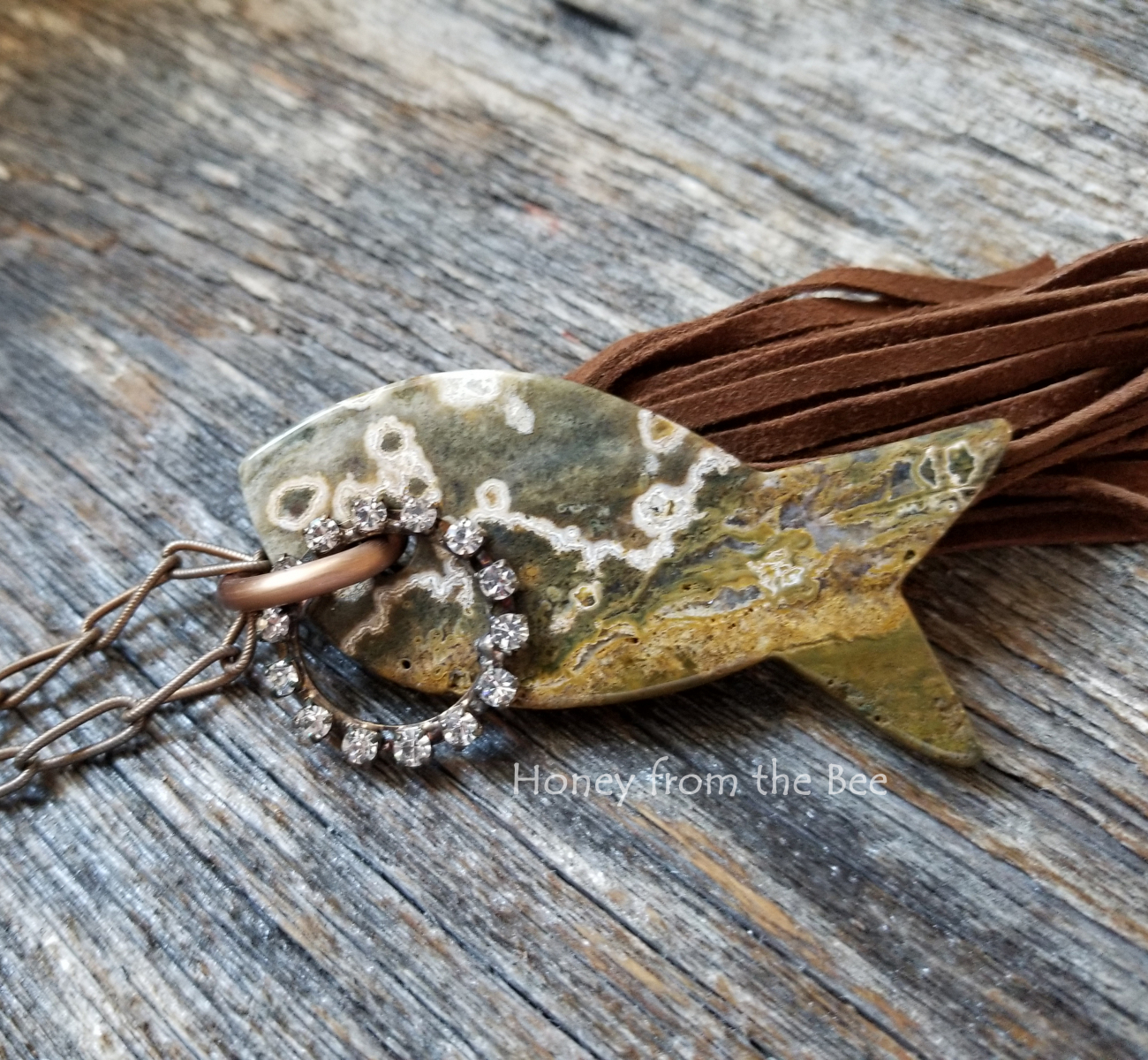 Ocean Jasper, vintage Rhinestone belt, leather, copper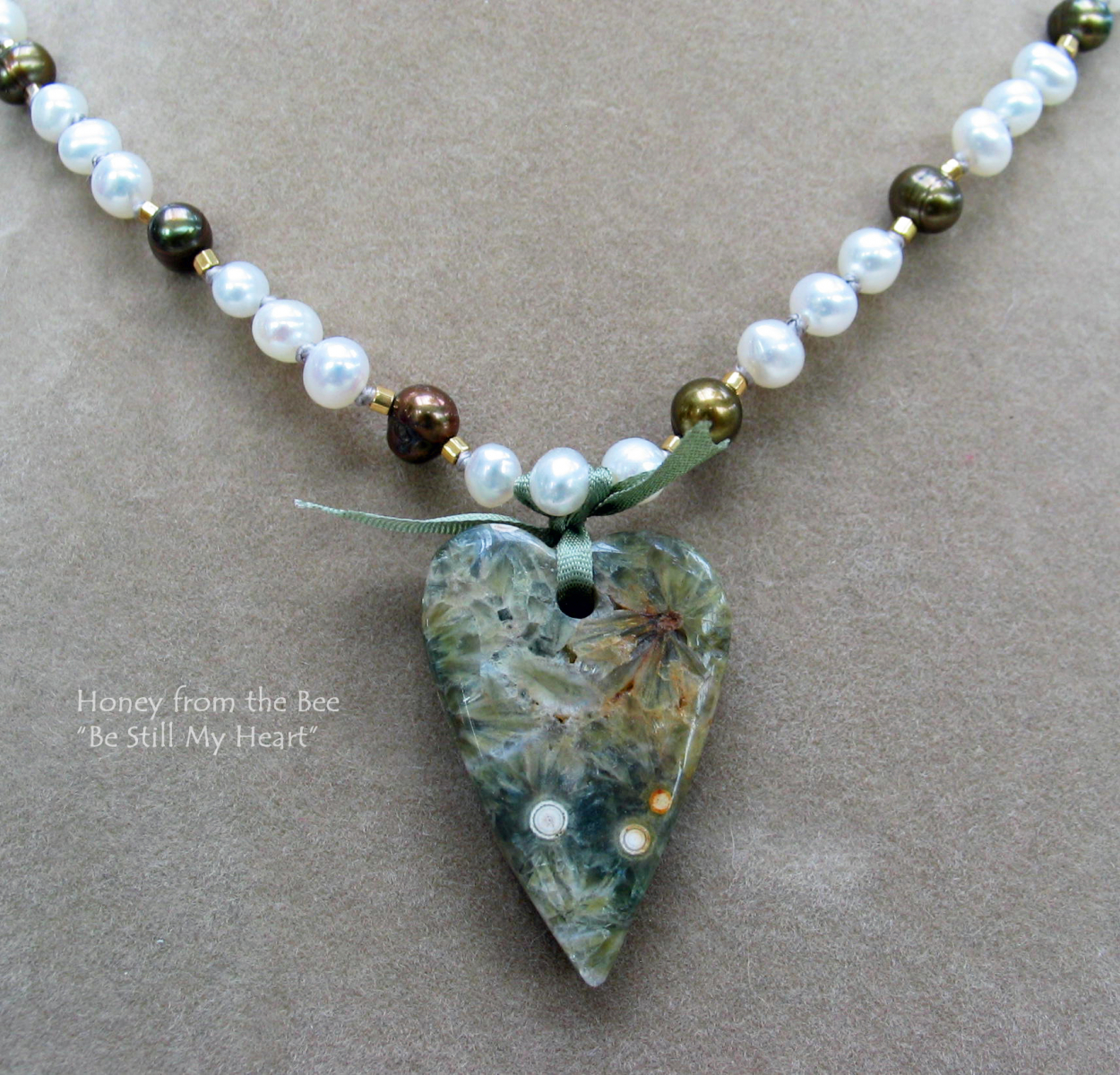 Be Still My Heart - SOLD
Ocean Jasper, pearls on silk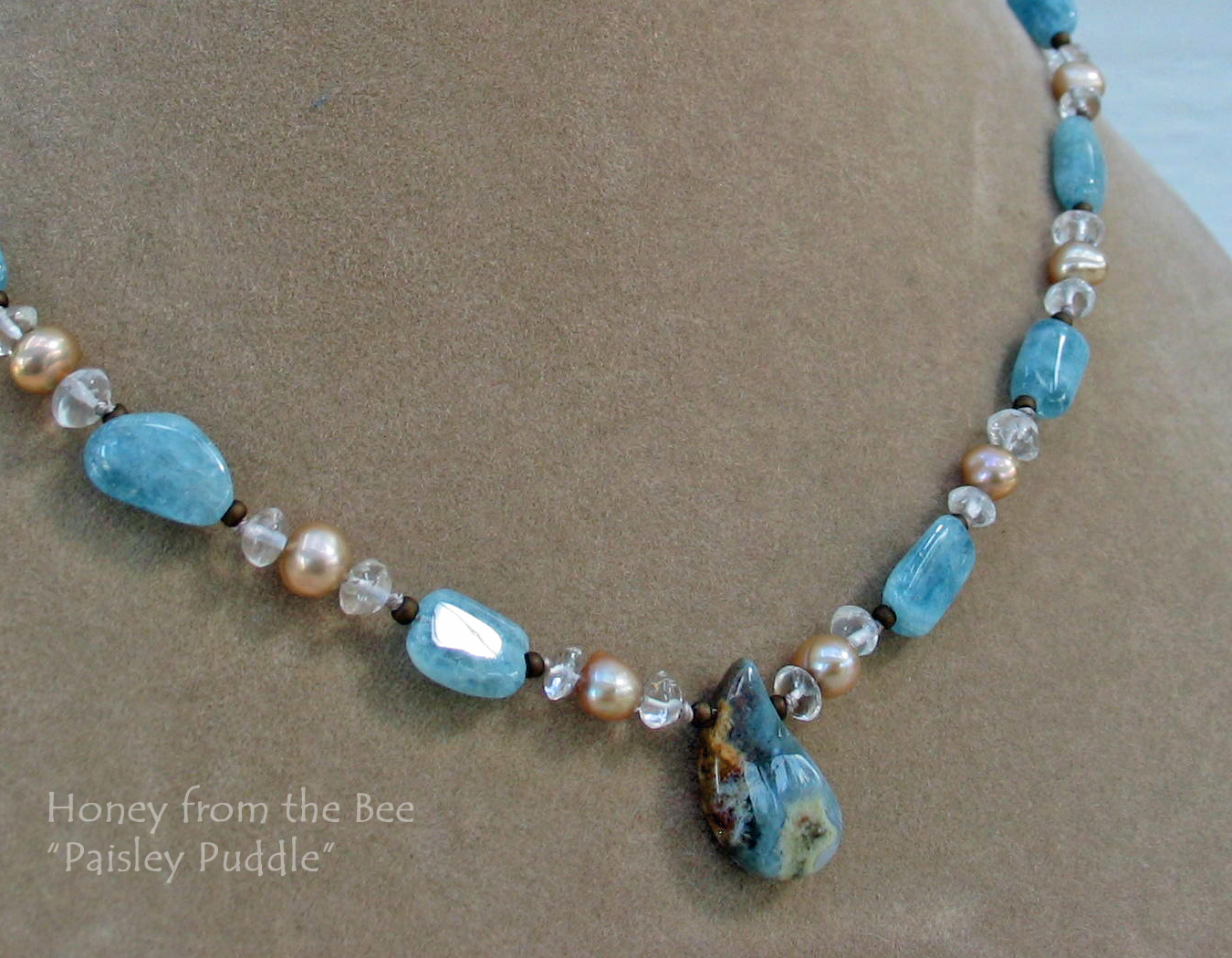 Paisley Puddle - SOLD
Ocean Jasper, quartz and pearls on silk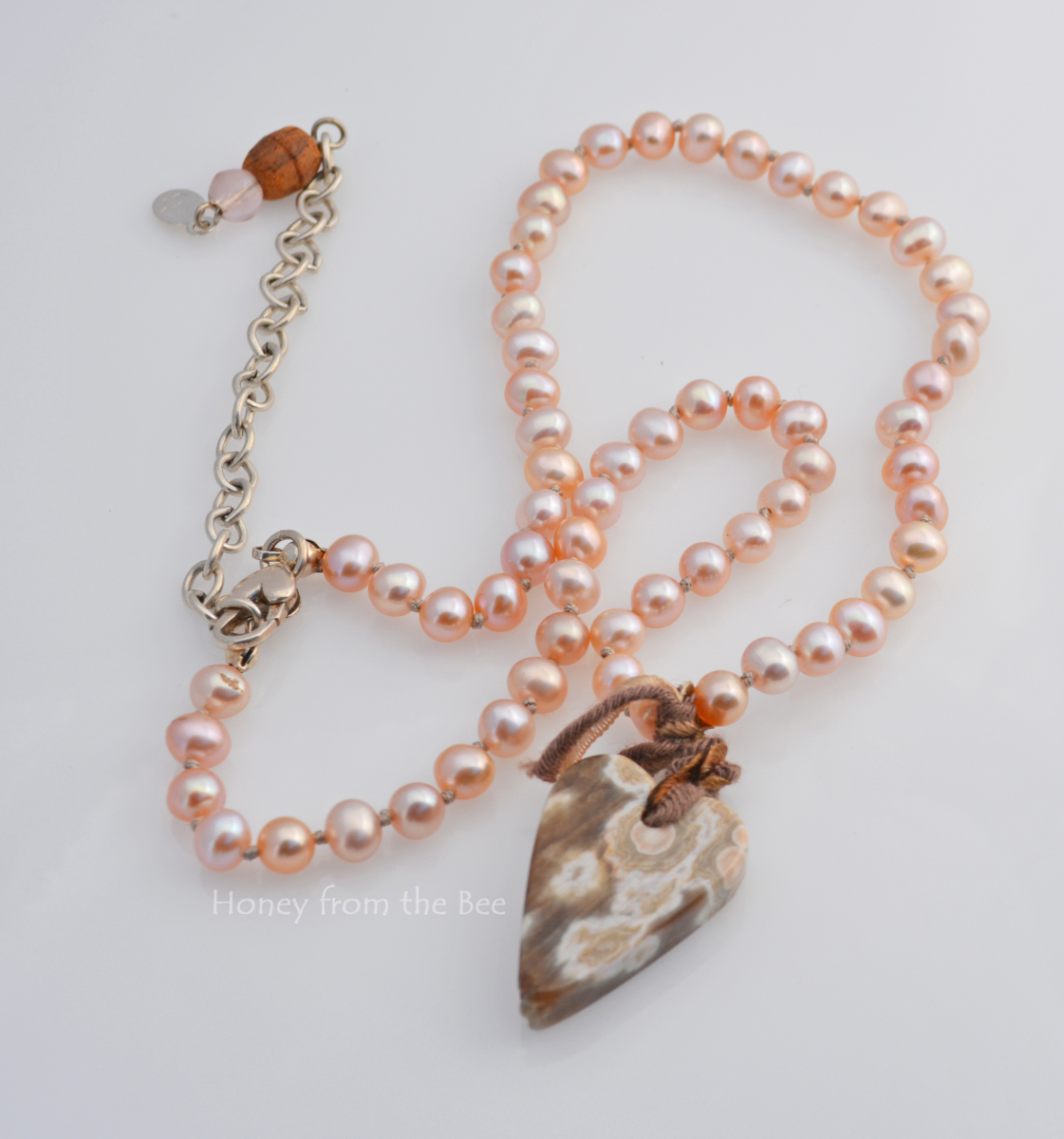 Seashell Heart - SOLD
Ocean Jasper, pearls on silk
Forget not that the earth delights to feel your bare feet and the winds long to play with your hair. —Khalil Gibran