July 31, 2023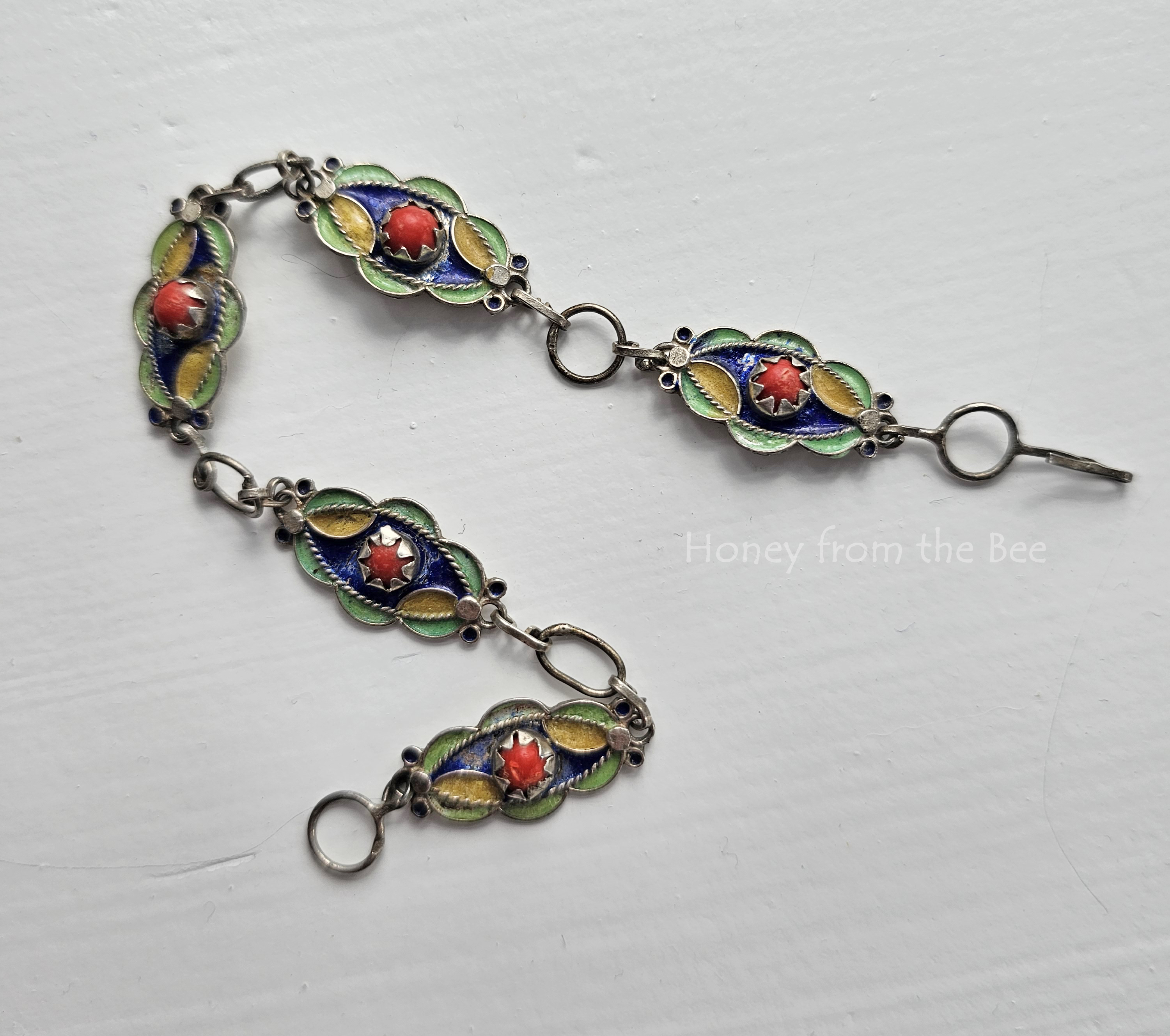 Antique Enamel bracelet bought in Noyers-sur-Surein, France
You've seen my jewelry made from antique and vintage buttons and even some pieces from antique rhinestone and mother of pearl buckles.  Most of these future components I've bought on eBay or in antique stores over the years.  Some I've received from family members and friends both through inheritance and their cleaning out of drawers.  It occurred to me while getting excited and prepared for our trip to France with my brother and sister-in-law that it would be fun to find something I could turn into a wearable piece of jewelry for both my sister-in-law and me as a memory of our trip.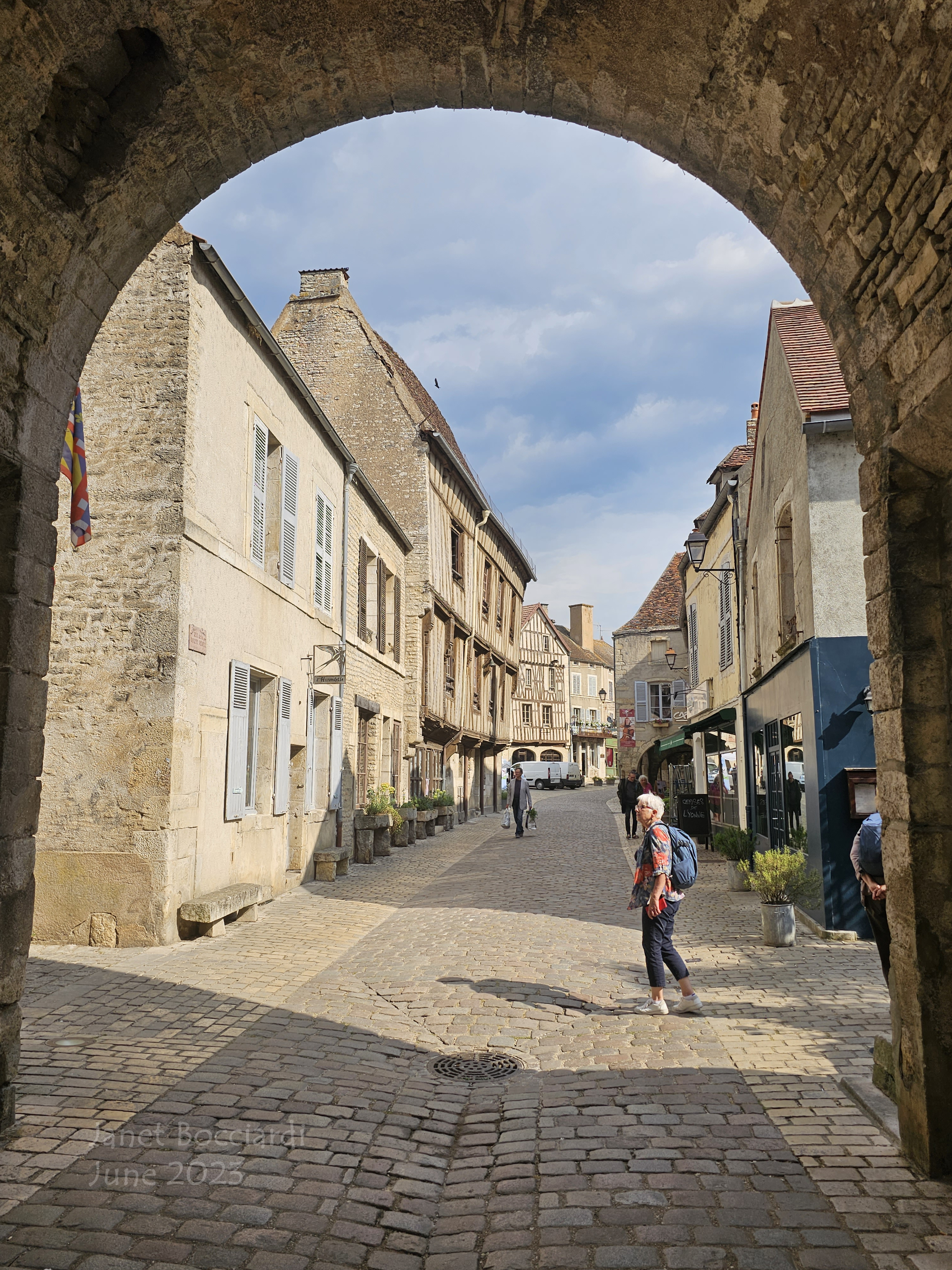 Even though we'd hoped to have a lot of browsing opportunities we didn't.  One day we did go for market day in Noyers-sur-Surein with the chef from our barge.  Although the highlight was seeing all the fresh vegetables, meats and cheeses, I spotted an antique store and ran in.  There wasn't much time so I didn't dilly-dally.  The bracelet at the top of this post wasn't in the best of shape and definitely wouldn't have held up as a bracelet.  The enamel was chipping and I'm sure it wasn't an expensive bracelet when it was originally made.  I probably should've negotiated, but I doubt it would've gone well since I don't speak French.  Since it wasn't clear we were going to have an opportunity again to poke into curio shops I bought it.
My sister-in-law didn't know what I was going to do and I think was surprised that I bought it.  She never said a thing though, because that's how kind she is!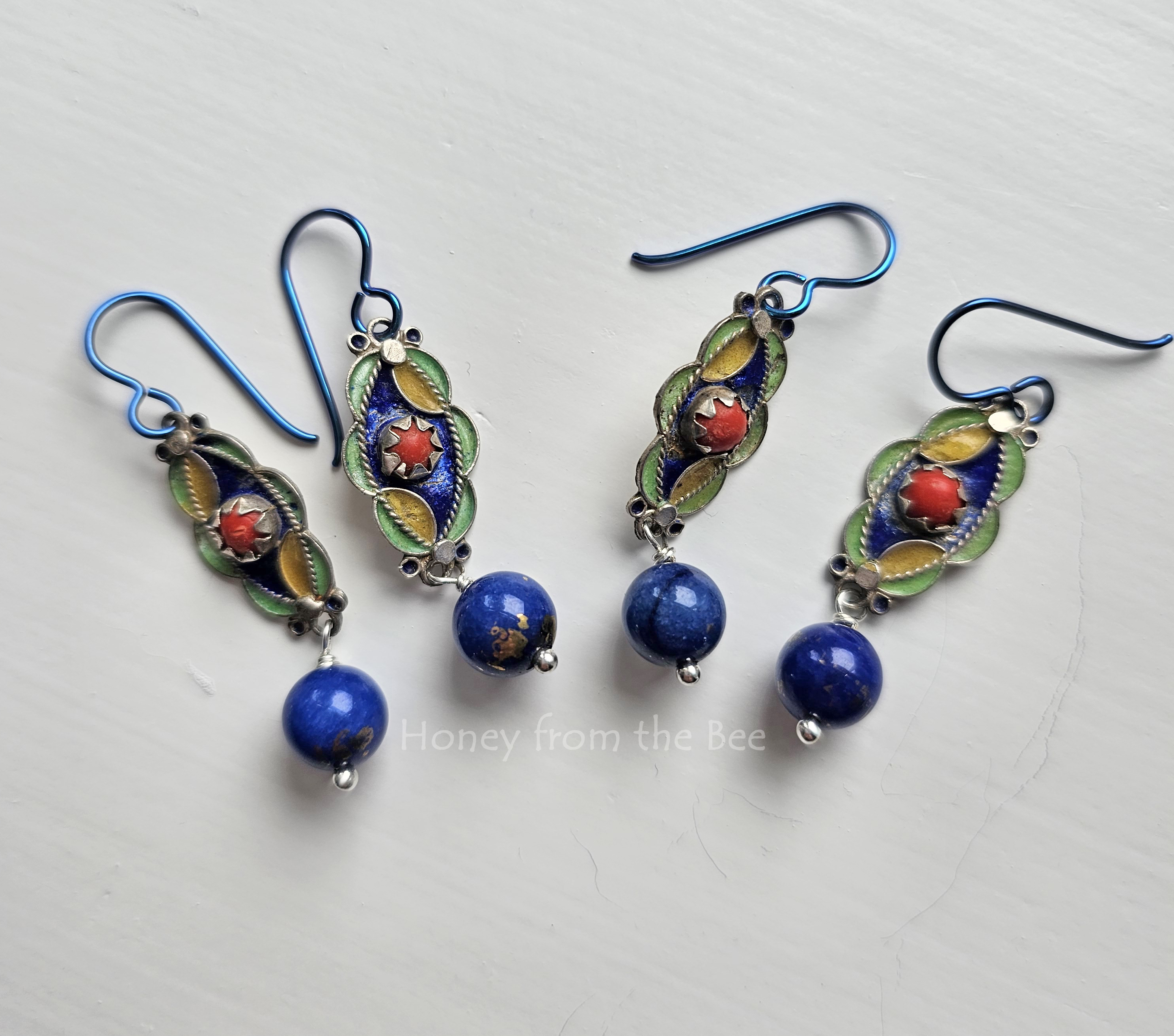 Souvenir Earrings made from an antique bracelet and some lapis lazuli beads.
I wasn't sure what I was going to do either, but when I looked through my beads the lapis lazuli popped out.  I love how they turned out and think they're perfect for every day wear.  I was excited to send them to her.  She loved them!  They're a great memory of our trip and friendship.
"Like all great travellers, I have seen more than I remember and remember more than I have seen."  ~ Benjamin Disraeli
NOTE:  To leave a comment please go to my contact page and drop me a line.   To eliminate bot spam I've added this extra step.