September 19, 2023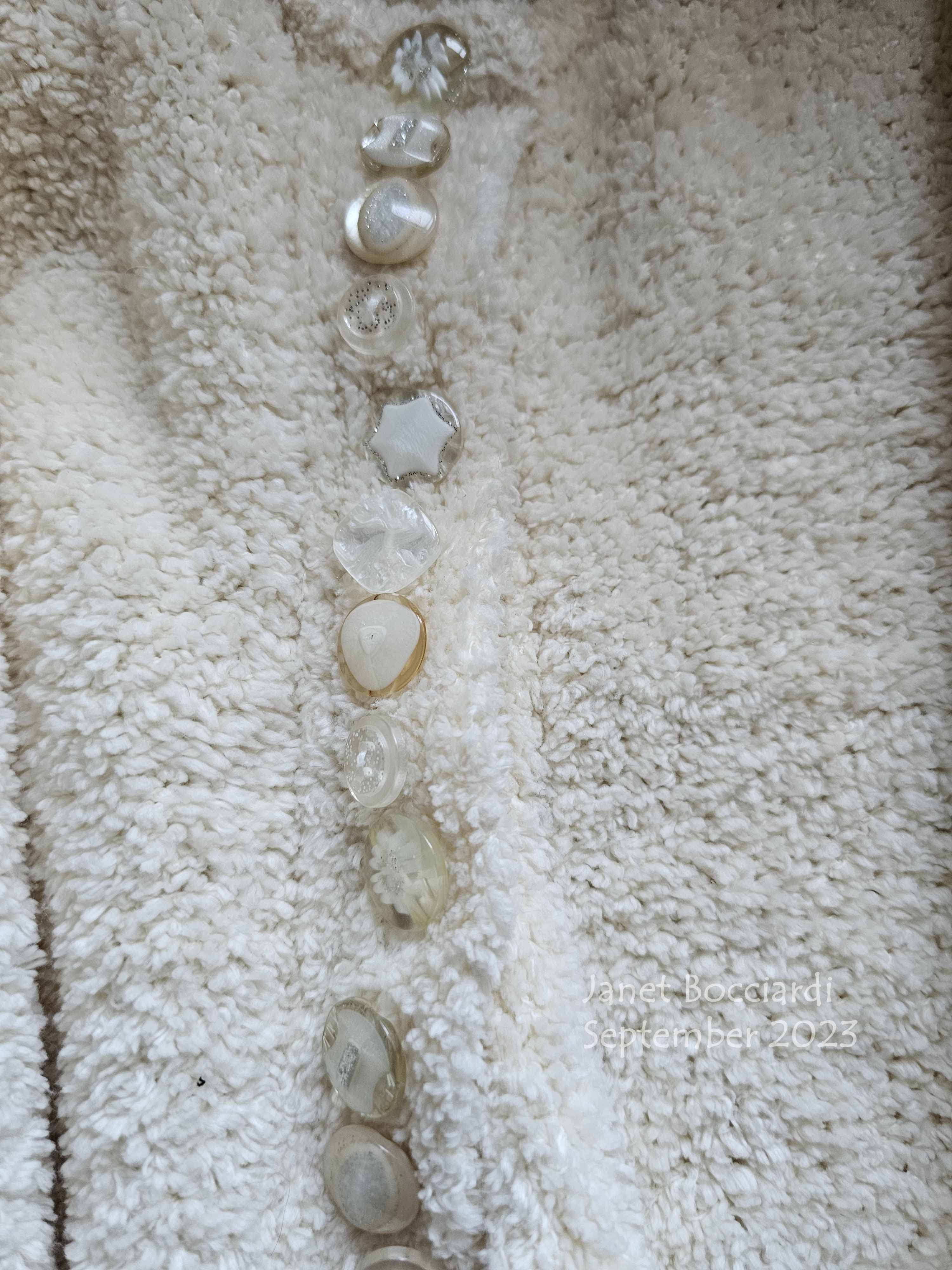 In the 90's and early 2000's my Mom, Grandmother, Aunt and I would go to Cambria for a weekend nearly every year.  Their antique and gift shops are perfect for a girls' trip, as is the walk on the boardwalk and meals out.  Before 2006, we always included Linn's for brunch or lunch.  There'd be a line out the door waiting for tables, but we didn't mind as it gave us time to browse through their gift shop which included clothes that you didn't find just anywhere.  Along with artisan clothes they carried April Cornell.  I loved her clothes and one year bought a sweater that had a line of creamy sparkly buttons that was oh so cozy.  It's been a favorite of mine when I'm curled up at home reading a good book or magazine.
The fleece fiber is a polyester blend though and with all the wear sags on me.  I've slowly tossed my fleece tops and not bought new ones in a long time, since they release microfibers in the wash.  It was a perfect candidate for a new knit.  I of course LOVED the buttons so I snipped all those off and played with them to decide which ones were going to make the cut for the new cardigan.  The fiber I chose to knit my new cardigan is one by Rowan Selects Patina in the Glaze colorway.  It's primarily natural, but does have some sparkle thread running through it which made it special for a simple cardigan shape and those buttons!  This one will not be going in the washer.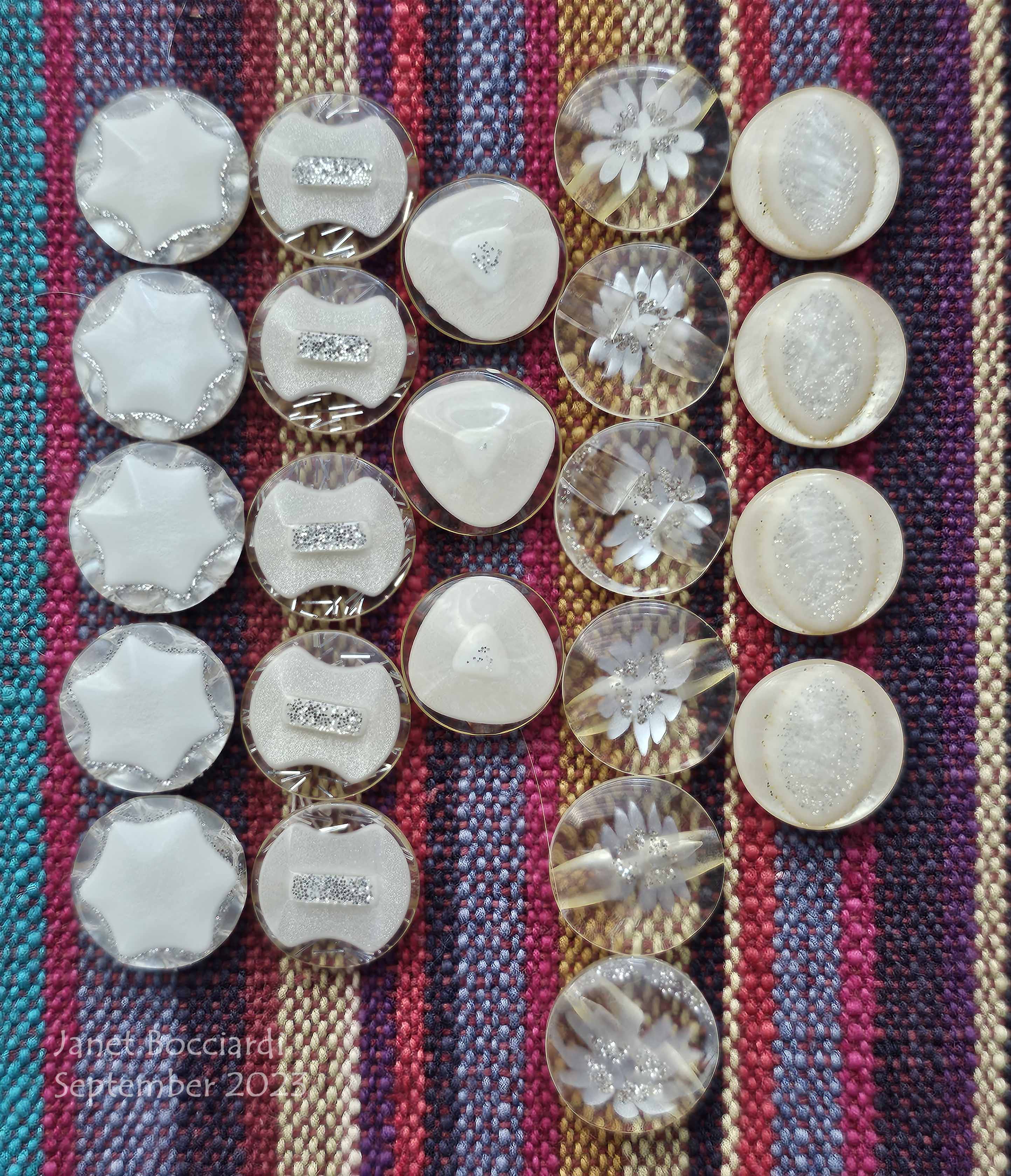 Linn's is somehow not quite the same since the devastating fire that destroyed their business, but that's probably more nostalgia for the way it was.  They've spread their empire over a block of buildings now and they still make delicious pies and have added a kitchen gift shop and coffee shop.  No more clothes though!  I really miss those precious trips where we made memories and laughed so hard.
All those memories went into knitting Martin Storey's Enchant.  Now I'll have them with me whenever I wear it.  It's a little more glamorous now, but just as cosy feeling.  I highly recommend the pattern and the fiber.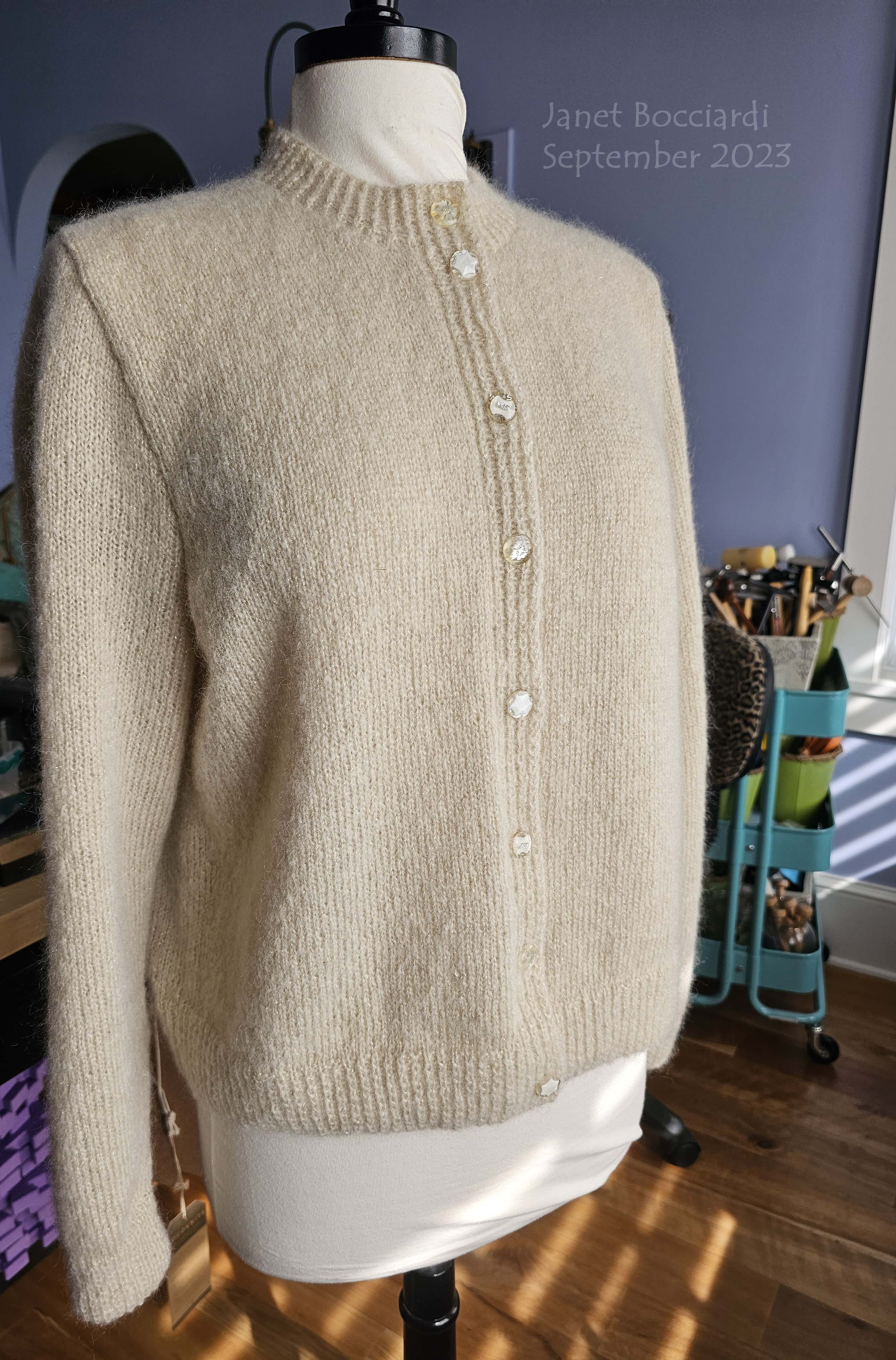 "There are twice as many knitters as golfers in North America. Still, if you walk into any airport in North America, you can find a golf magazine but not a knitting magazine, even though you can't golf on a plane."  Stephanie Pearl-McPhee
NOTE:  To leave a comment please go to my contact page and drop me a line.   To eliminate bot spam I've had to add this extra step.