April 16, 2014
So I can hit the ground creating when I re-open my studio April 28th, I've been sketching some new designs for some cabochon stones I purchased this past winter.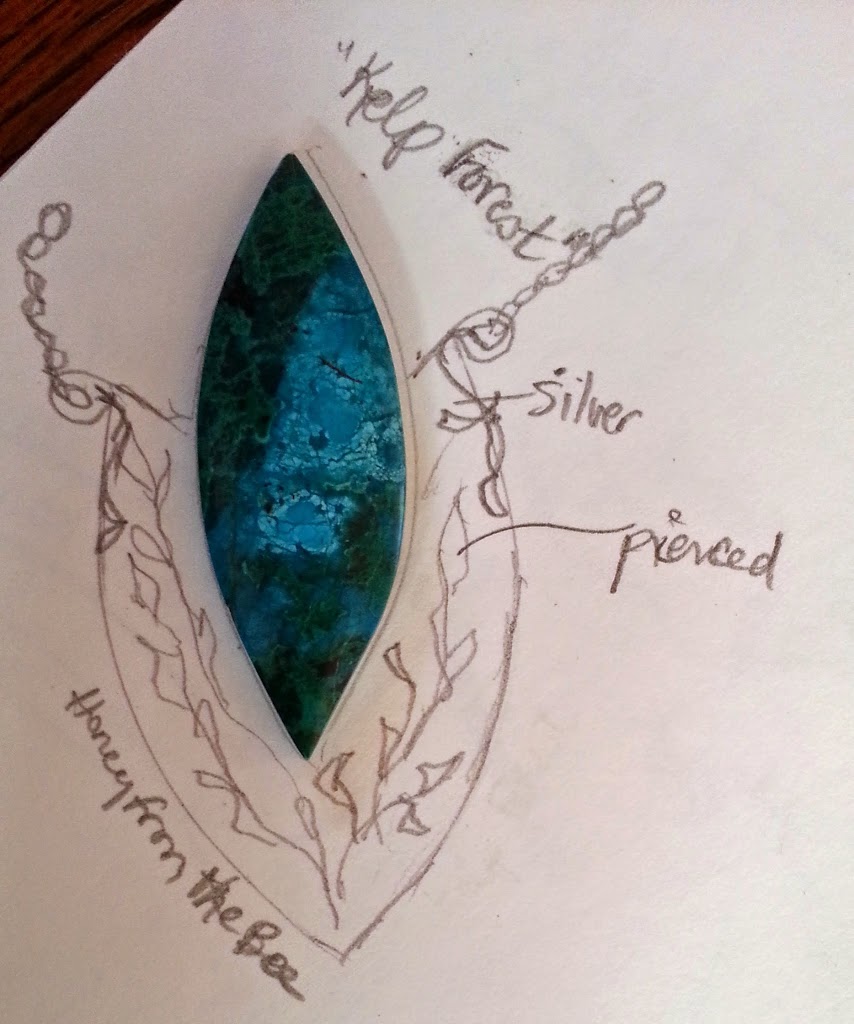 Kelp Forest will likely be one of my first after I get my garage studio set up for soldering.  I love the stone and in my head it turns out amazing!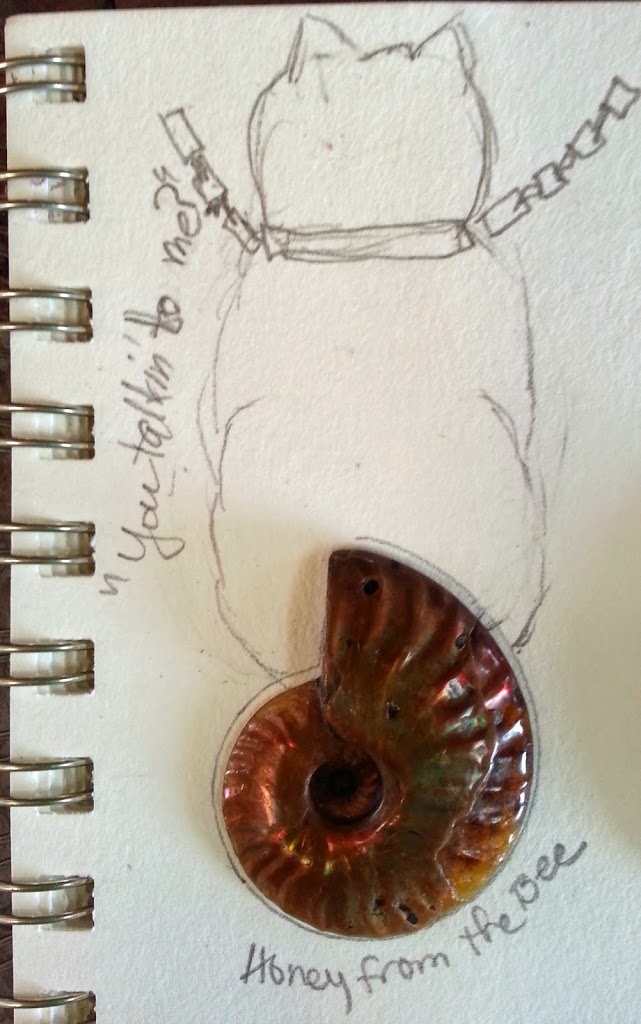 Too big of a pendant?
I have an idea for making it work!
This sketching time is where I just have fun and don't have the pressure of trying to fill my shop or jump into making a project.  I know if I didn't have the discipline I wouldn't allow a design time to simmer.  Now is the time for designing and play.  Any idea that pops into my head I go with.  Case in point: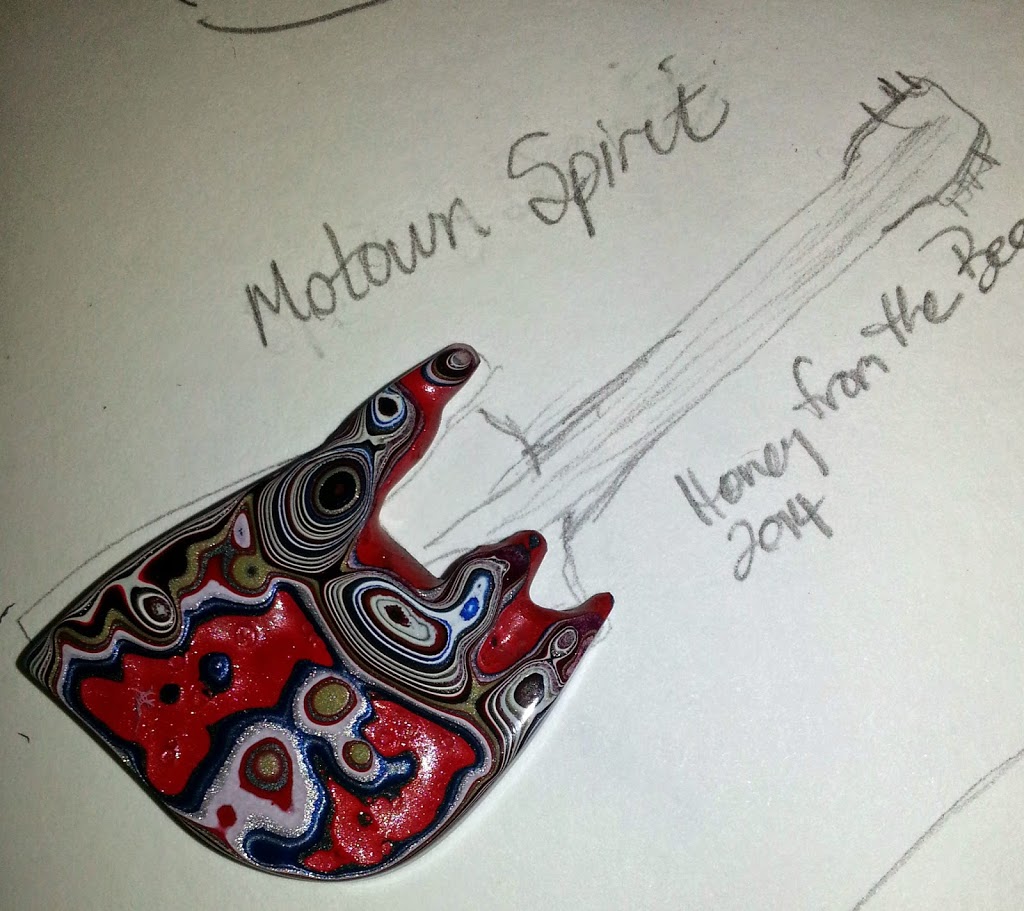 When I bought this piece of Fordite I knew I wanted to make it a guitar.  It looked like a rock guitar to me from the moment I saw it.  However, I wondered what would happen if I looked at it from a different angle.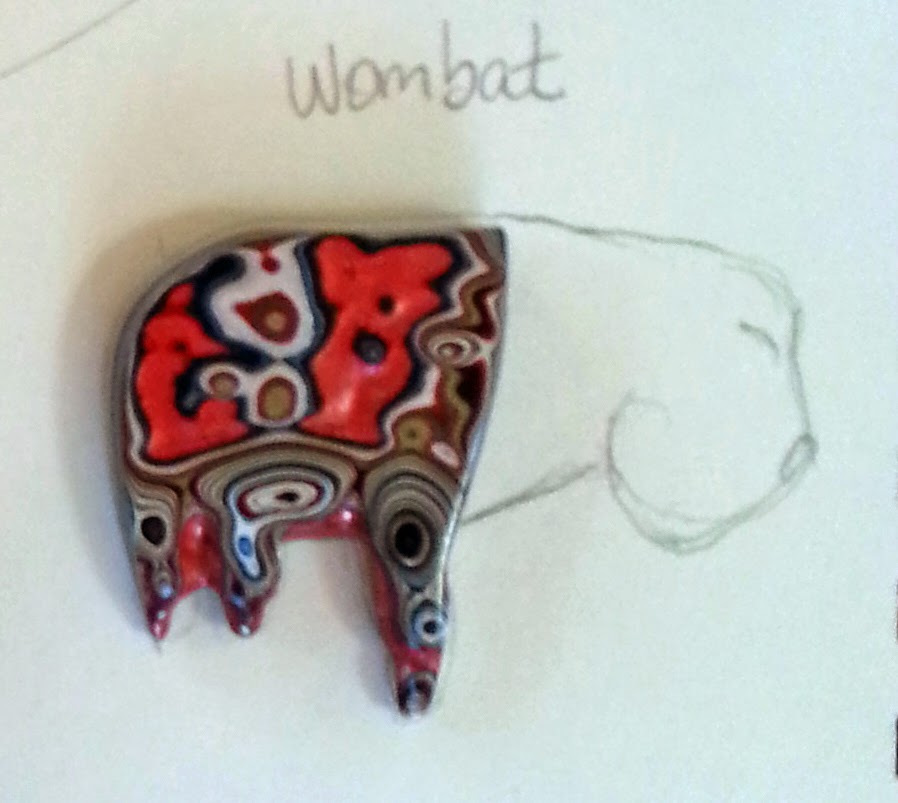 Some will be bead embroidered while others will be set in silver.  I will likely combine the two in at least a couple of pieces, too.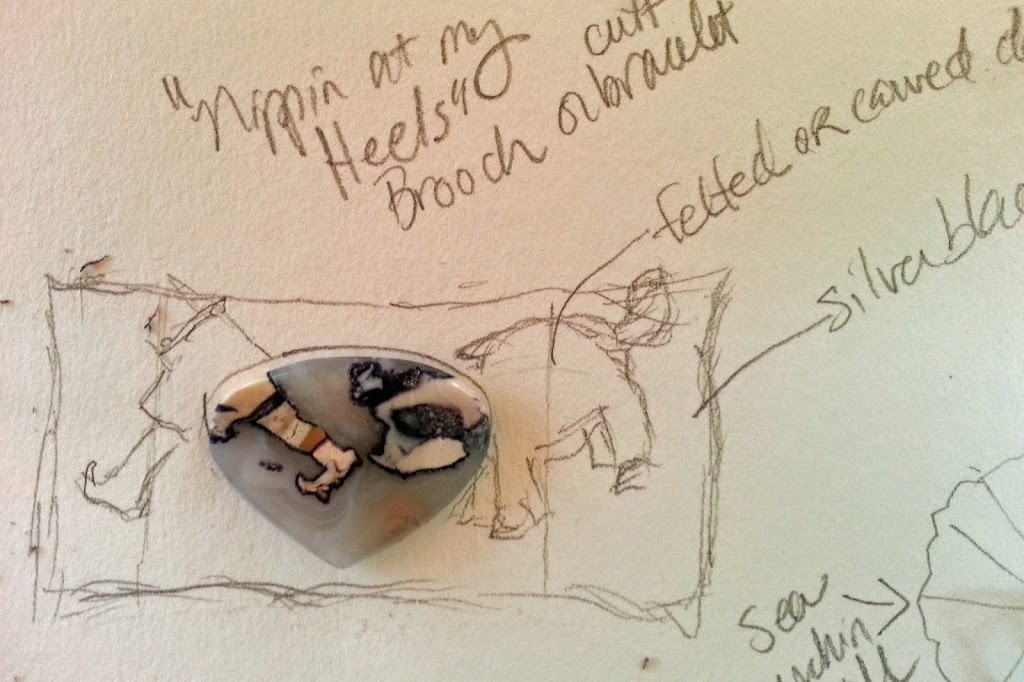 This stone is not painted!
Once I saw the boy's shorts and foot with his dognippin' at his heels I couldn't see anything else!
Some will be altered slightly or transform entirely during the process.  I'll try to remember to post the original drawing with the completed piece.  The transformation might be interesting to both of us.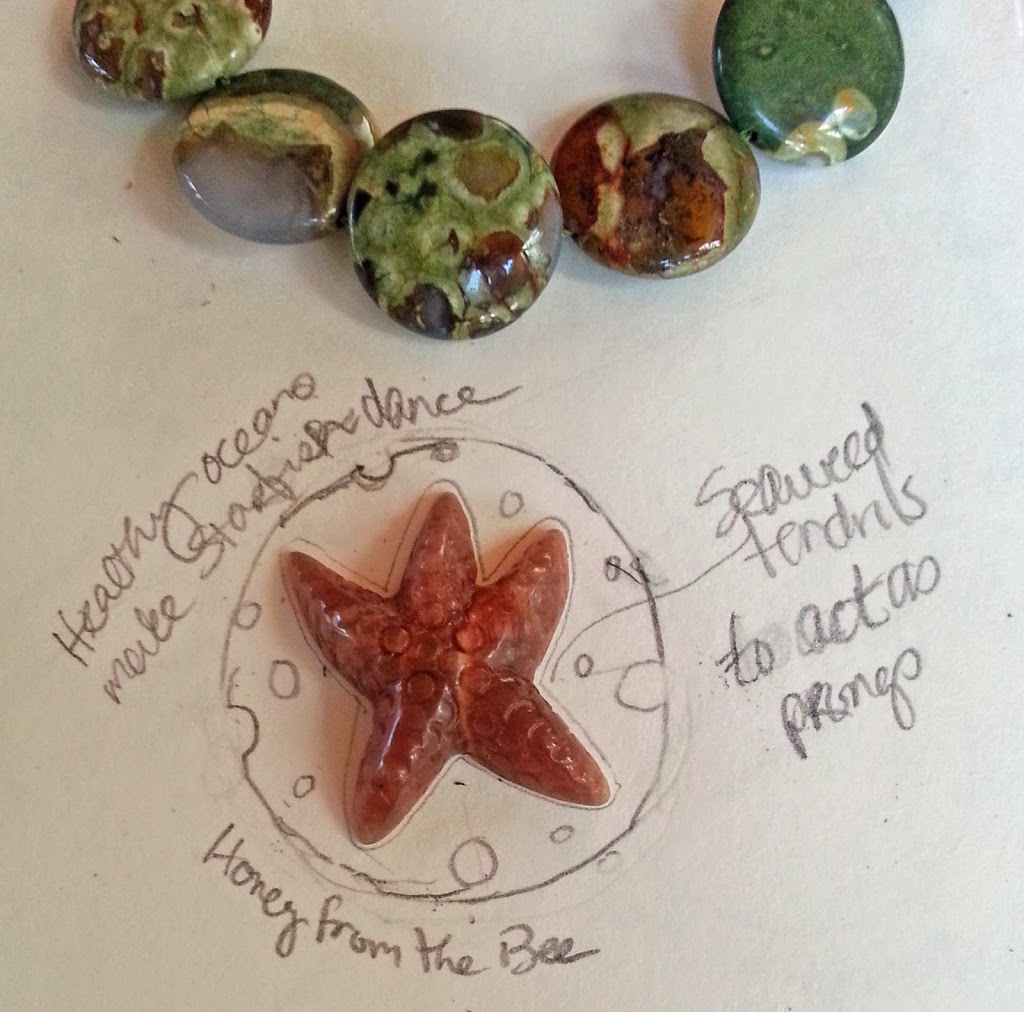 Inspired by Sea Star Wasting Syndrome which has beenaffecting Sea Stars on the west coast from Alaska to San Diego.
Do you allow yourself time to play?  What benefits do you see when you allow yourself time to reflect and dream?