May 01, 2013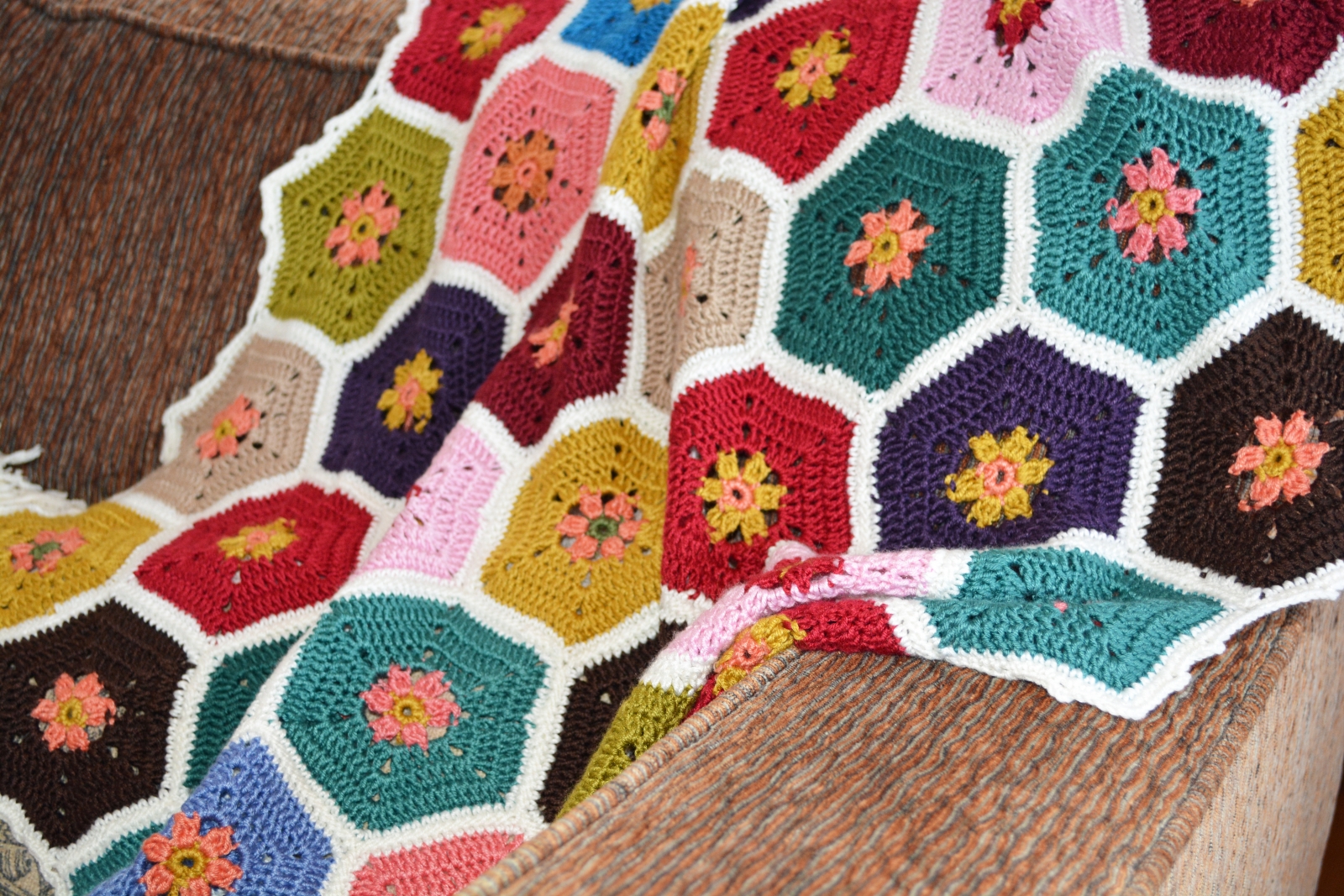 I reached my final goal for April which was to finish this colorful crocheted afghan!  
It's the perfect size to pull around my shoulders or lay across my lap while watching one of my guilty television pleasures like The Deadliest Catch.  It's clear to anybody that sees me under it that I'm someone that prefers to experience rough seas vicariously.  Can you imagine Sig at the helm of the Northwestern draping this colorful afghan around his shoulders?  Maybe that's just what he needs to appear a little more warm and cuddly.
I used Cascade Elite Yarns Wool Bam Boo which is on sale right now on Webs.  It is DK weight so if you want a larger afghan, use worsted weight or add more honeycombs.  You may even have enough of a stash to just find enough there.  The pattern is the cover pattern for Crochet with Color by Kazuko Ryokai.
I think I mentioned last week about how honest my husband is in his opinions.  He doesn't sugarcoat or do white lies.  I've learned to listen and not just be hurt if it's something I might initially perceive as negative.  I'll look at whatever I've created again, see if he has a point, and then make up my own mind.   In other words, his critique is a worthwhile one.  
Sometimes he makes me laugh out loud though.  He'll often give immediately the first thought that comes to his mind.  
When I showed him the completed Honeycomb Afghan he said it looked like a bunch of coasters stitched together and that if we ever needed a coaster we could just cut one off!
 Of course he's right, but I never saw that once.  Now I'll think it everytime I see it!  Argh!
My brain and hands are anxious to jump into my jewelry studio, but I don't know what's wrong with me.  Koigu posted a link to the afghan pattern below on Facebook and now I've got a new fiber project.