February 13, 2013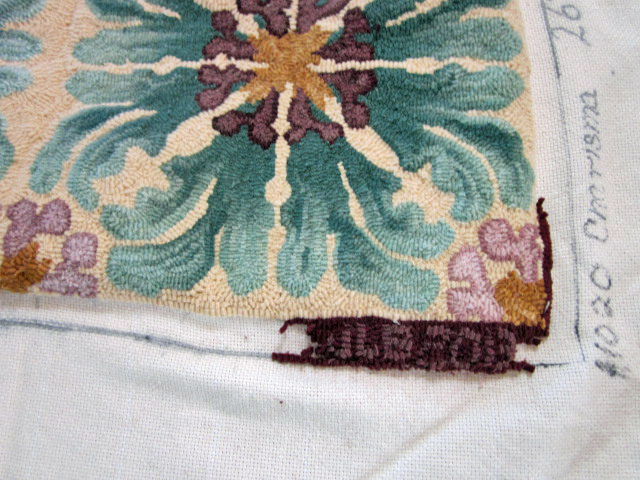 I'm committed now!  
I've signed my rug and am just getting started on working the border.  I think I'm going to make my self-imposed deadline of the end of this month which makes me very happy.
For those of you that do handwork I hope you sign and date your work.  Time goes by so quickly and not only might you want to know when you completed a project, but your work will exist long after you are gone.  In this day of mass production I truly believe your handwork will be more and more valuable to future generations.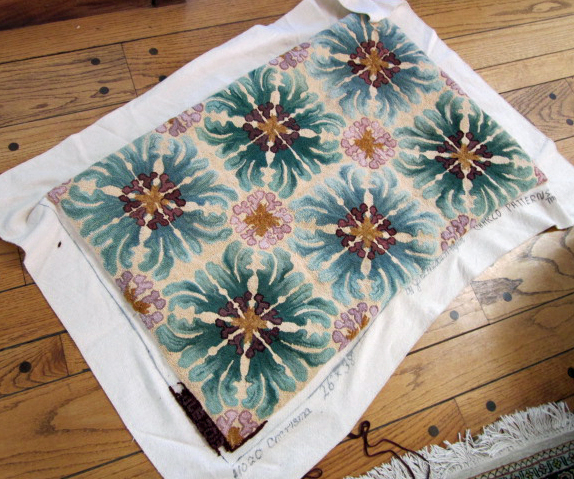 Pattern:  Charisma, CHARCO
Color planning and dying:  Nancy Miller; Hooked by:  me!