January 02, 2013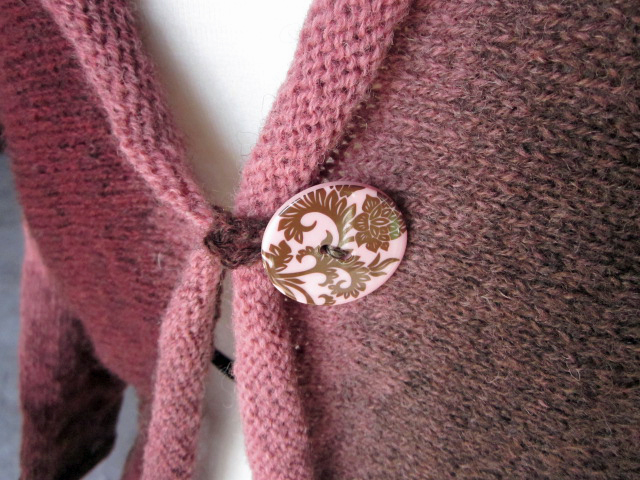 It only needed a button for months, but finding that button didn't get to the top of my list of things to do until the day after Christmas.  It didn't even occur to me that might be a difficult time to find parking or shop.  Fortunately our Beverly's Fabrics is next to Safeway and surprise (!):  no one was shopping for food the day after Christmas.   Why I didn't bring the sweater with me I have no idea other than my brain was acting like it was drugged.  Too much fat and carb intake in a short amount of time I guess.  I had a feeling I had selected the perfect button, but so I didn't have to run right back out again I chose 4.  I'm always happy to add buttons to my button jar any way.
The pattern is called Farwell Jacket and was designed by Dawn Slugg.
 It is
available via Ravelry for $5
.  I bought it and 3 balls of Kauni Effektgarn at last year's Stitches West.  It took me awhile to decide what color, because as you can see on
this page of available colors
there are so many beautiful ones.  It is shipped from Estonia so it's not that easy to find a shop that has all the colors so it was especially fun at the RYN Yarns booth since they had so many of them as well as a lot of patterns to choose from.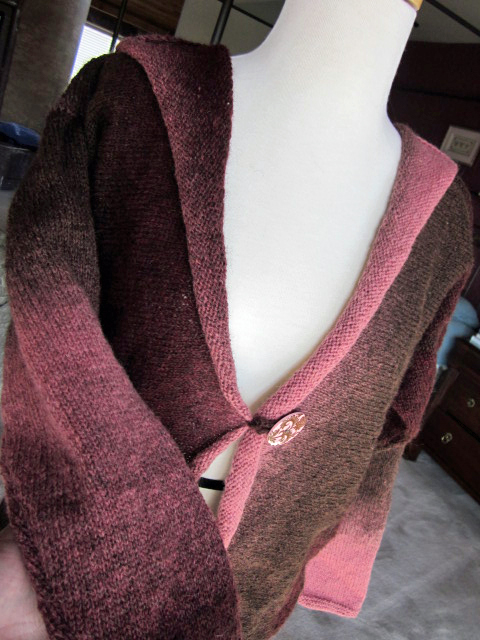 The body is knit sideways and with provisional cast-ons so there are no seams on the sides.  That also means it's easy to adjust width.  I love that!  I also like that the striping is wide (long stretches between color changes.)  There's no extra work with picking up stitches either for a collar or front placket!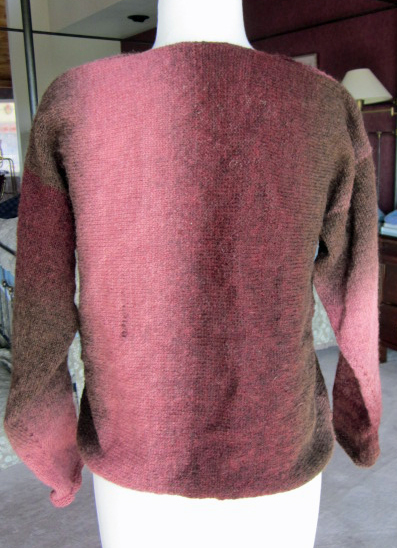 So what's in progress?  A week ago I started the Roses and Daisies throw in this book that I just bought: I actually found several afghans I want to make.  They're crocheted rather than knitted so I'm back to one of the first fiber crafts I ever learned.  It's going to take awhile to get my gauge back.  Many of the patterns in this book are bright and modern so they will make any age happy.  Roses and Daisies has 98 squares so you know what I'll be doing while evening TV watching for awhile yet.
I'm also still hooking away on my rug, but I'm now doing the background so maybe by the end of January I'll have finished it!  I'll show you some photos of my progress in next week's Worktable Wednesday.Reminder of Giveaway:  Last day to get a chance to win a signed copy of Jean Power's Geometric Beadwork is January 3rd at 12 noon PST.  Check this post for how to enter.  I'm giving 2 away!