February 27, 2013
The most awesome fiber festival in the west was last weekend: Stitches.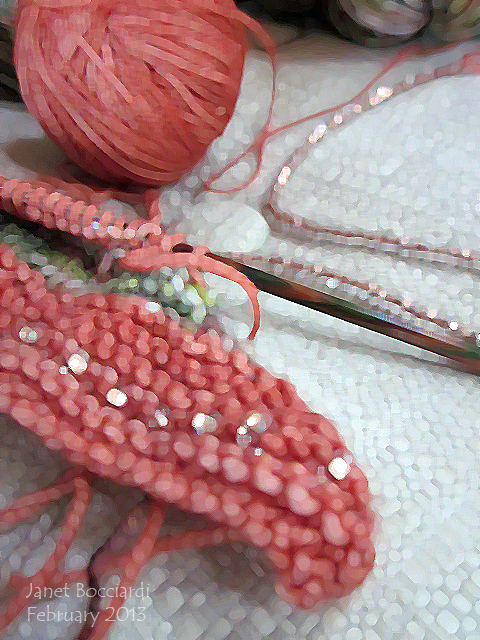 shhhh... gift in progress
Heaven knows I don't need any more projects so I walked through with the intention of only letting myself be possibly tempted if it was really something special.
Does anyone really think I could walk through a huge hall filled with color, texture and wonderful patterns without buying anything?!
I won't share everything that I was tempted by in this post, but I will give you a glimpse of some of the Koigu Painter's Palette skeins I couldn't resist.  I also purchased some Pattern Write Designs that will show off this soft and wonderfully hued yarn.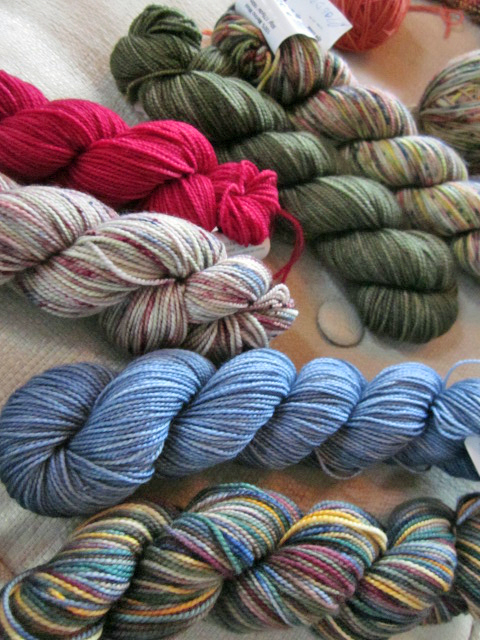 Last year I didn't have time to make gifts for my family and friends, but this year I hope to have some ready for birthdays and holidays.  I found some small knitted and crocheted projects that I hope to finish within a week of evening TV watching.  
Will you be making handmade gifts this year or at least selecting some unique handmade items for your loved ones?What's on your work table?