September 12, 2012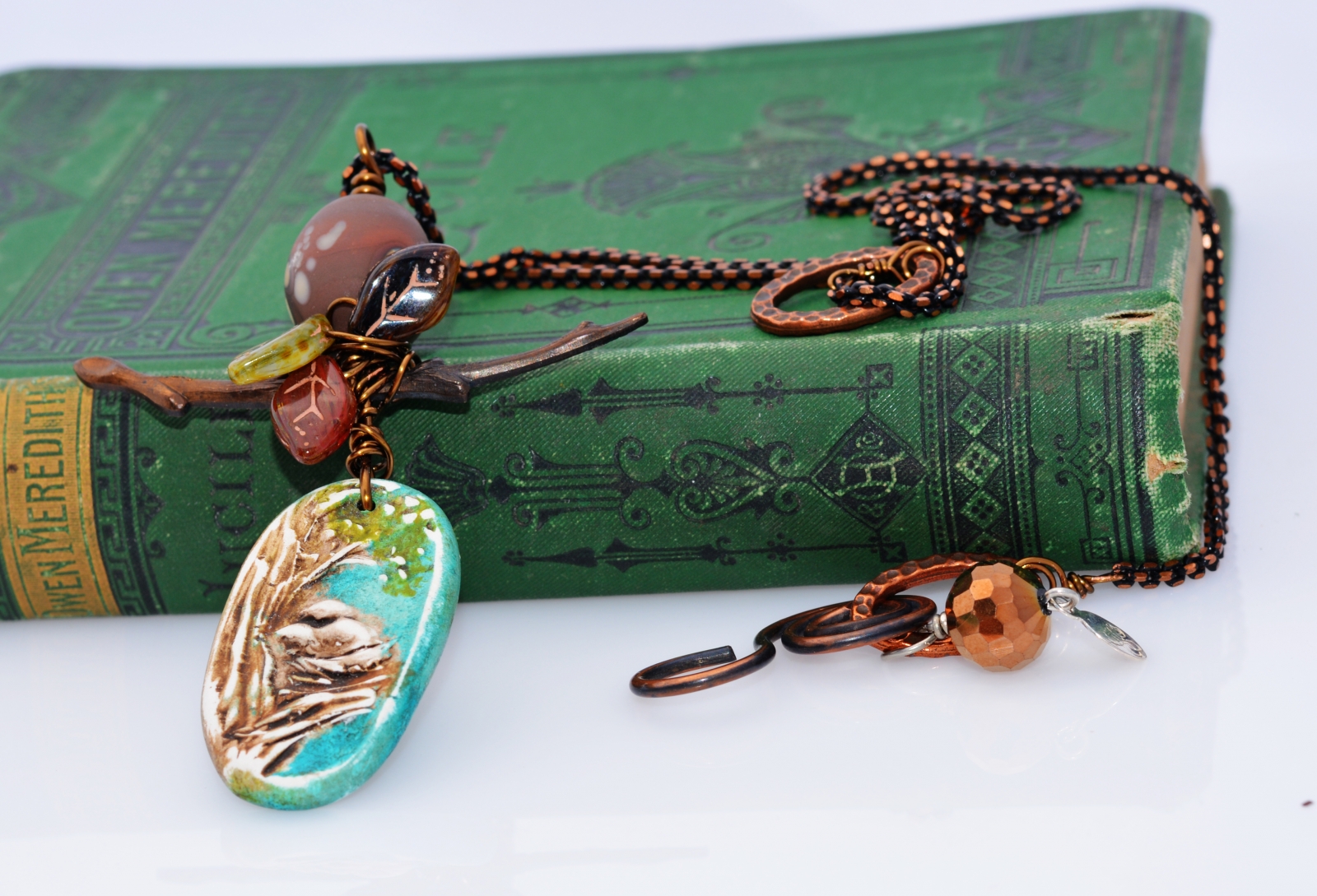 I ended up using all but one of my Humblebeads pendants this past week.  This last one called Seasons is simpler and sort of has an Asian feel to it I think.
My muffin tin has some empty spots, but I'm holding myself back from filling them with new projects.  I think it'll feel a lot better if I clean out the tin.  A sense of accomplishment should follow, right?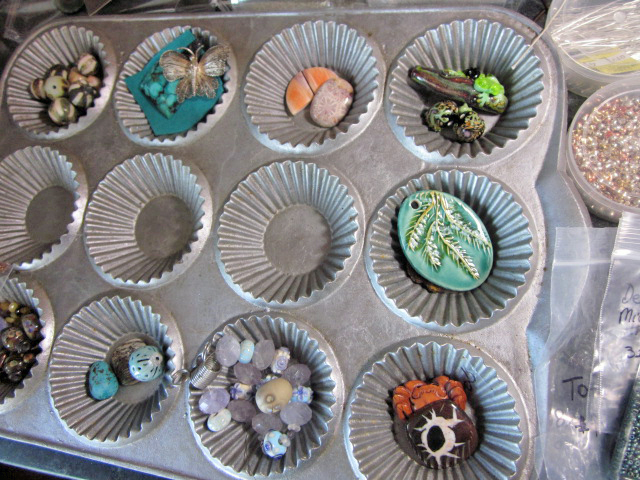 They weren't in my muffin tin, but I decided to put together some pairs of earrings that would coordinate with the three bird inspired necklaces I just completed.  I used Shari Replogle's etched bullet casings in these.  I'm not making any statement except that I'd always use bullets for jewelry over any other use.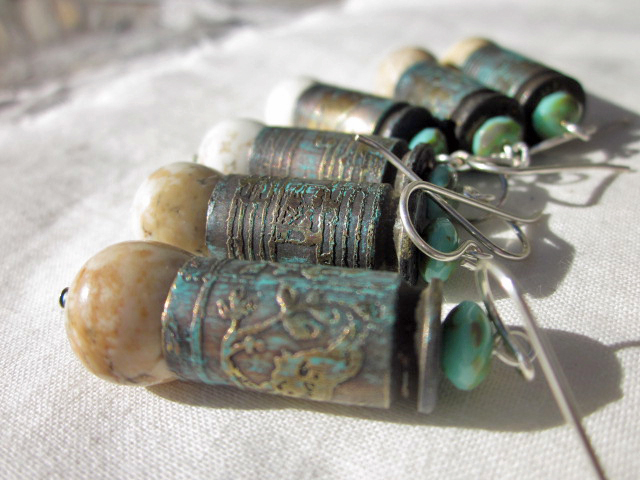 Bird Song Earrings (SOLD)
So what's on deck for this week?  I've got a commission to do for a very sweet friend that I've been mulling over for awhile now.  Now that my garage is set up for my kiln and torch I'm ready to work on her turquoise cabochon.And I couldn't help but pull out a new project from the muffin tin.  I had to order some more seed beads, because I wasn't sure I had the right color yet.  So it'll be probably next week before I complete it.  I'm excited to start on it though as I am really loving the two pieces together and the colors I'm thinking of...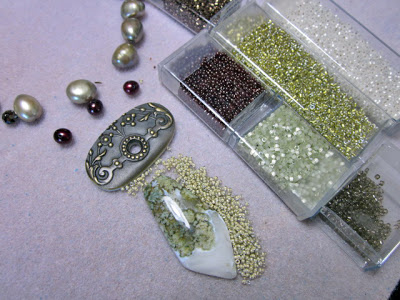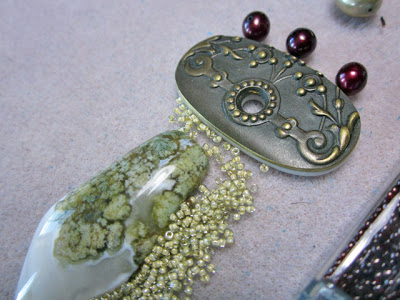 Have you been designing more Autumn and Winter things?  What colors are you leaning towards?