December 01, 2015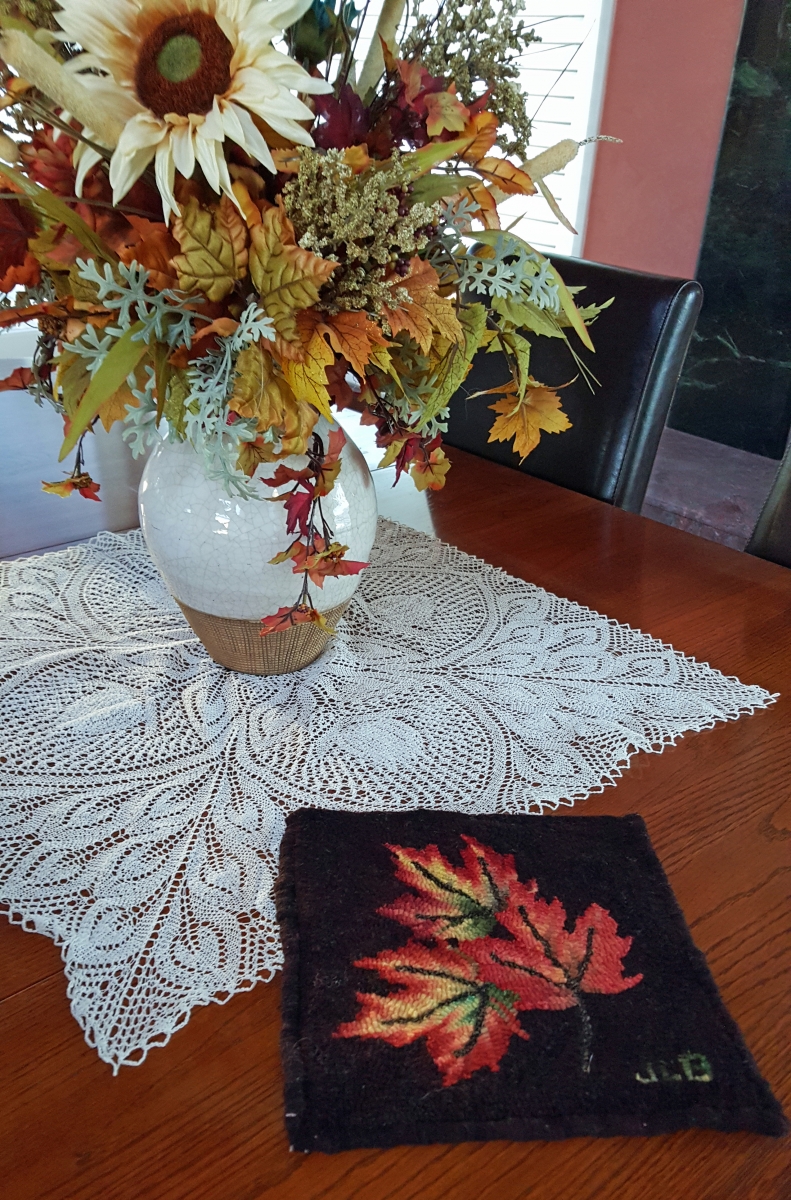 I was so glad that I finished the fallen leaf hooked pad in time to get it off to the winner of this drawing.  I did the finishing on this one by myself so it's maybe a little more organic (rough) than if I'd sent it off to where I get my larger pieces finished.  I did a good job with the steaming, but wasn't 100% happy with the binding.
For the drawing I took my VIP Hive list (newsletter sign-ups) and used the Random Generator by Random.org to select the winner in the order they appeared in my database.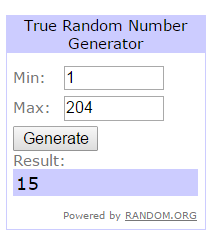 In one of those serendipitous moments the random drawing winner was Terry Huebner.  A long time fan she'd mentioned to me maybe 6 weeks ago that she was going to take a hooking class soon!  I hope she finds this changing art form a blast.  In the mean time she has my little sample to enjoy.  Below is a photo from her displaying it in her home.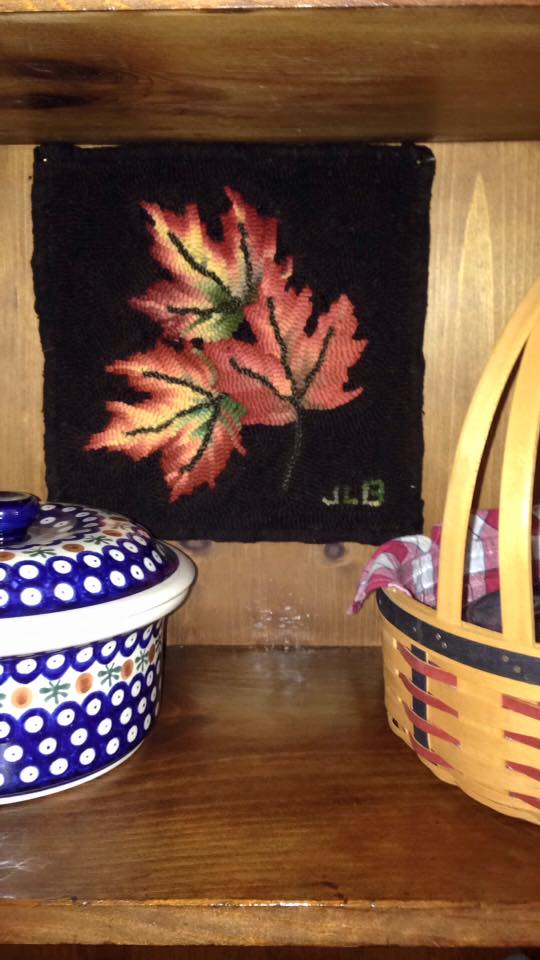 I love how it blends so well with her Polish pottery and basket.
Like many she says she never wins anything!  So, what about you?  Are you lucky or one that's still waiting to get lucky?