April 25, 2013
I'm going to give away the secrets of my beautiful African violets in this post
.  I've had three of them for over 10 years and other than freshening the soil maybe every three years they bloom year round with little effort.  They're perfect for someone with a brown thumb or someone like me that forgets to water!
Besides purple irises, violets are my favorite flower.  I count pansies along with violets.  I like them alive, but love the shape and color in other ways, too.  About my home you'll see some of my home decor finds featuring violets and pansies.
Several years ago I did a show at Bargetto Winery in Soquel.  In a booth next to me sat lovely June Peterson with her pressed flower "paintings."  I say paintings, because she used flowers like a paint brush.  This violet, daisy and pansy one was mine before I'd sold an item.  I thought she elevated the pressed flowers to art.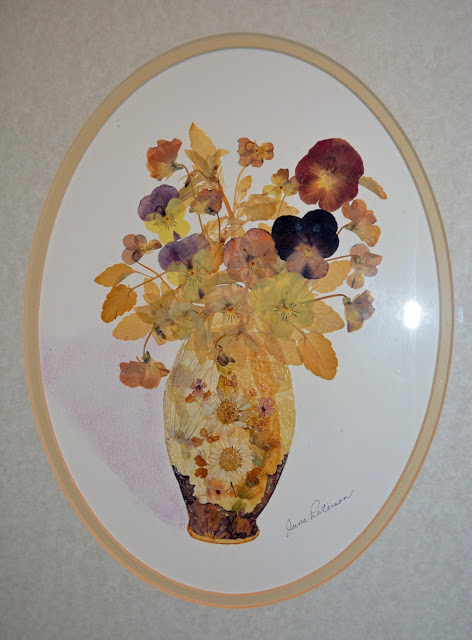 close-up of the vase
These are all flowers, not photos.I recently had to replace a cabinet knob and found this cute one at Anthropologie.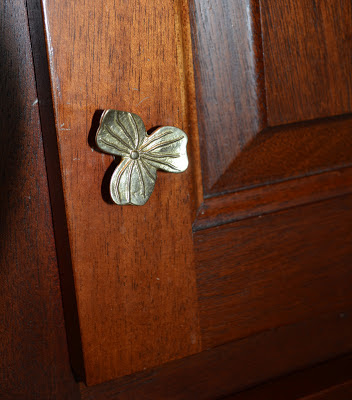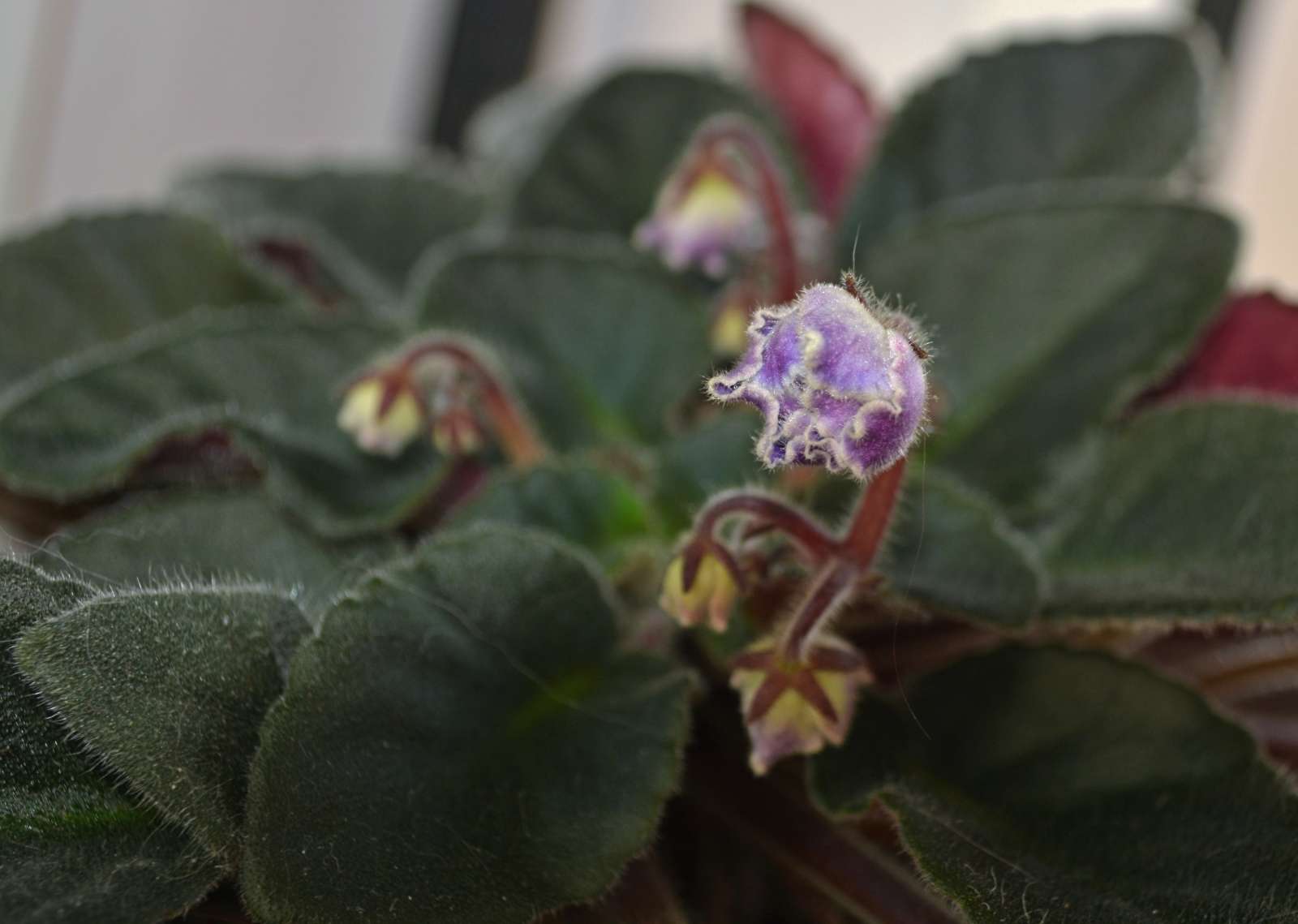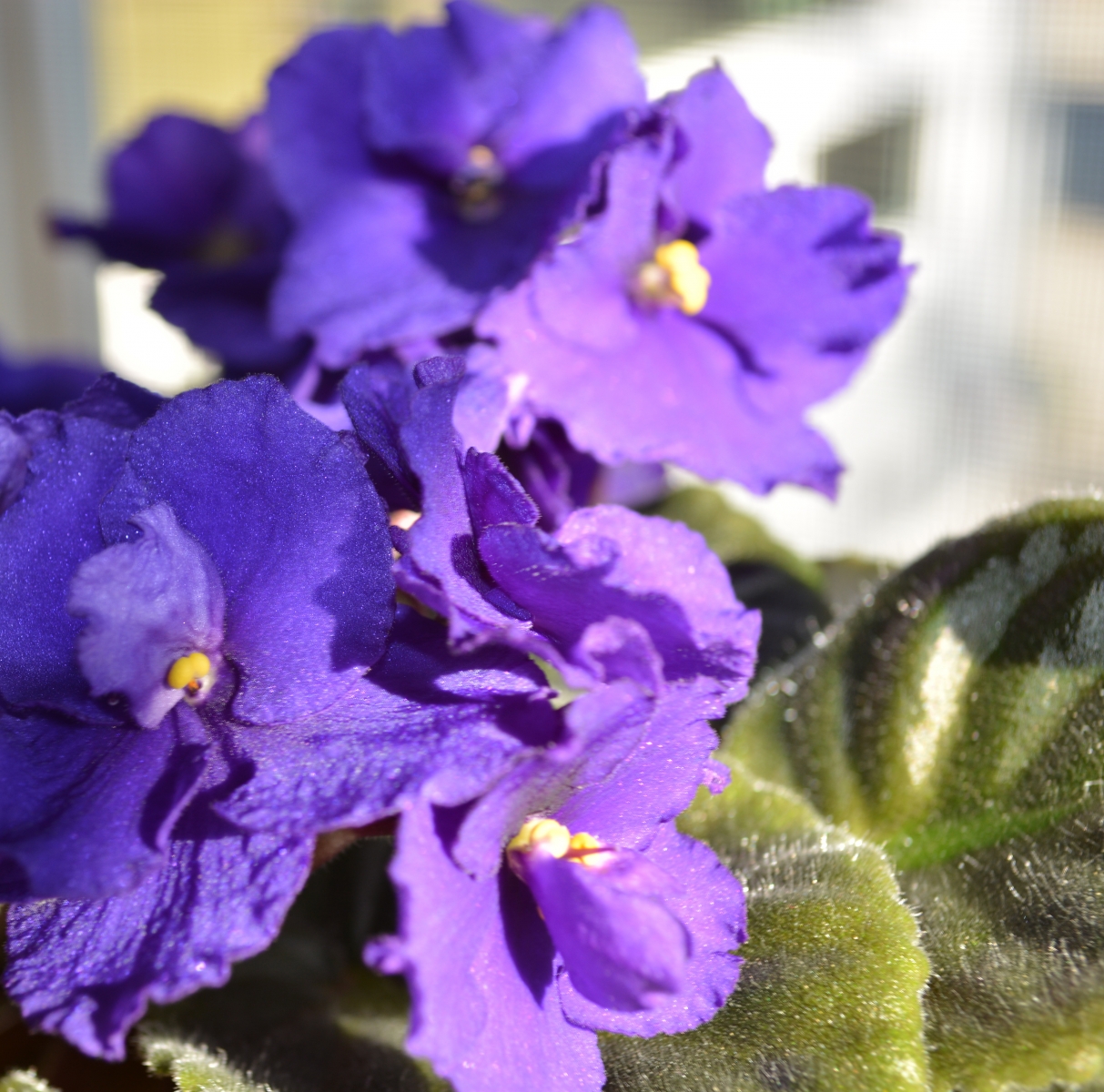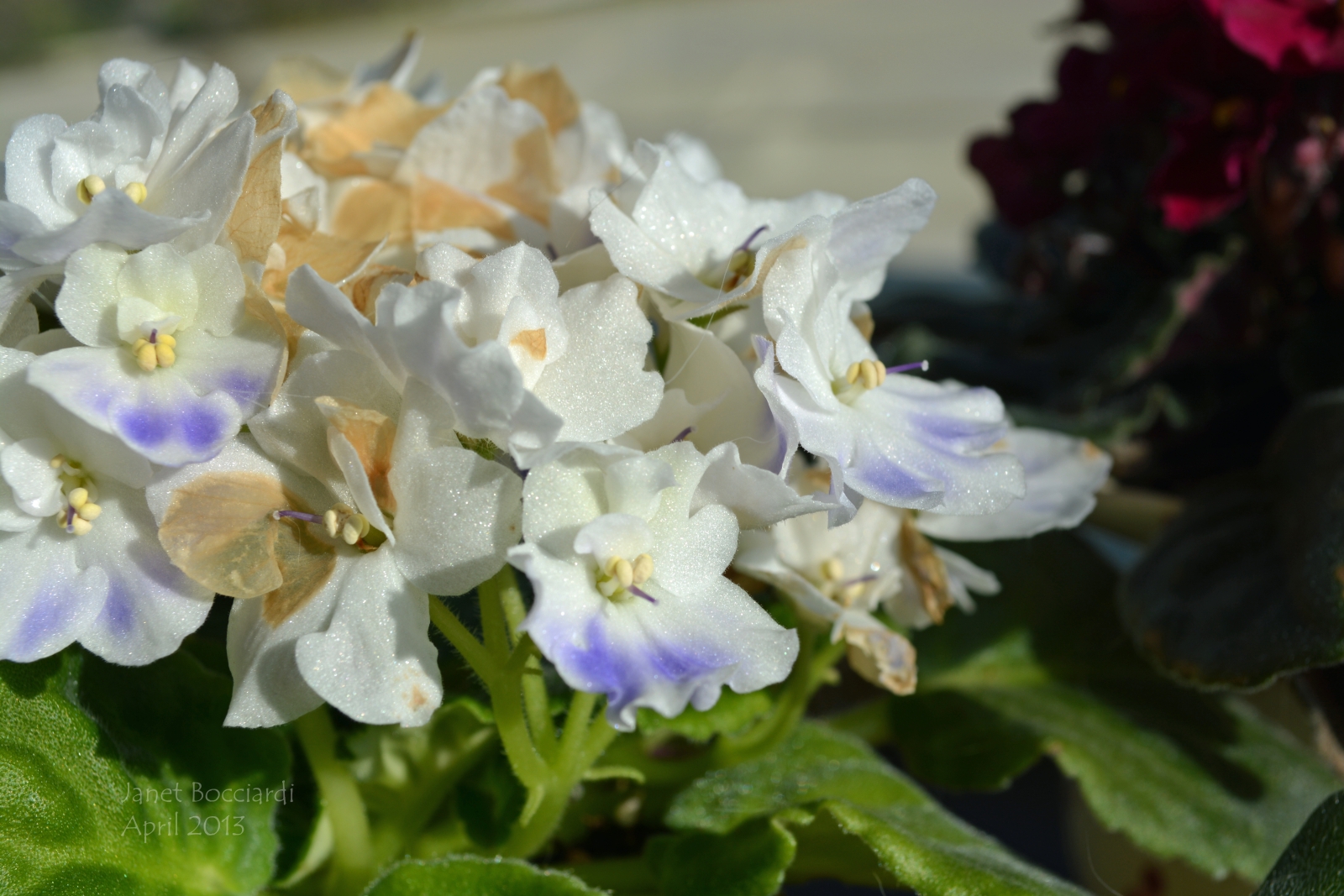 This bi-color African Violet is one of my favorites.The white sparkles!
The Secrets to my blooming African Violets
 

Place in North to North East window.  They need indirect light and plenty of it so if you're not getting blooms consider moving it to a better spot.  Artificial light works too!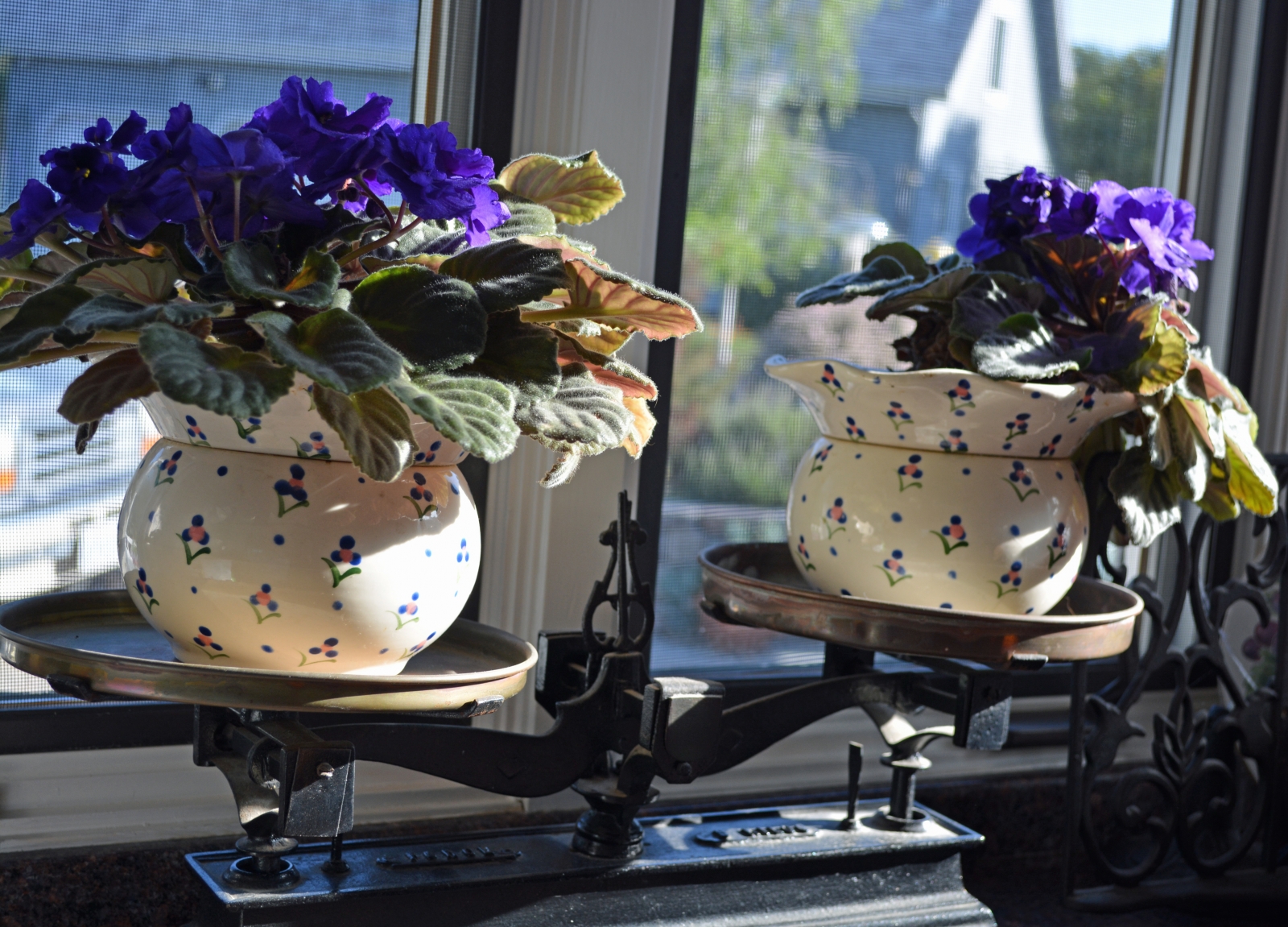 Beverly Pierson Violet Pots
Use a violet pot!  I got my first one from Beverly Pierson at an Art and Wine show many moons ago, but you can buy them from the same vendor online today.  She has a number of different glazes and designs available.
Use Miracle-Gro African Violet food in every watering can.  Fill the water part of your violet pot every couple of weeks or so and you'll never overwater or forget to water again!  I know I've probably gone a month without re-filling before, but I spot the drooping leaves before it's too late.