April 23, 2013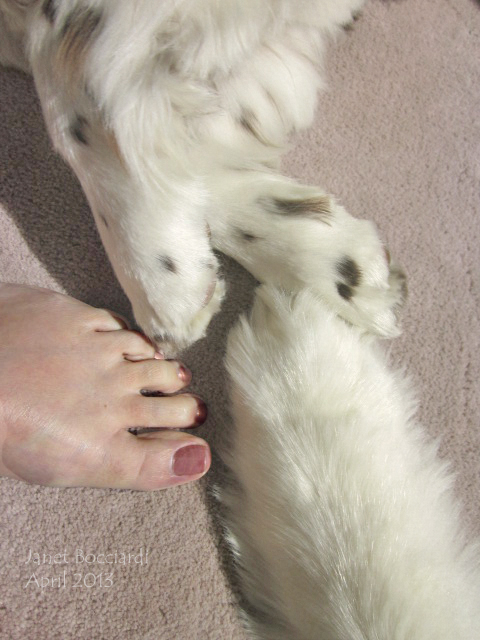 Well pedicured bare feet
For the past three years I've gone up to Santa Rosa to spend a day or two with my best girlfriend for my birthday.  We always enjoy a wonderful meal together, a little window shopping, laughs, and get caught up on what's happening in our lives.  
I'm not a body massage loving person.  Say what, you say?!  I'll admit it could be because I haven't had a great one.  But a good pedicure is one of my favorite things to do for myself.  The Ultimate Pedicure is beyond any pedicure you've probably ever had:  80 minutes of pampered bliss.  You lay back, sniff some lavender, have eye cover and a blanky to get comfy under while they rub and slather various treatments on your calves and feet.  Some are cool and wet while others feel warm and gooey.  Doesn't matter, because your mind is wandering to the meditative music that's playing.  (Thank you NB for another great day and your generosity.)
You probably know Coldwater Creek for their women's clothing.  Did you know they have eight spas?  
After meeting a new friend that used to work at their corporate headquarters in Sandpoint, Idaho I loved to hear how their company focus is on their customer and consistent quality.  They have a training center for the spas in Sandpoint so that everyone gets trained the same.    As my girlfriend said this last time, when they start painting your toes you're just bummed that the total relaxation is soon going to come to an end.  For me that means another year for that special event to occur.  In between I'm destined to have a few of those sandpaper on the end of my toes kind of experiences, but I'm always hopeful that I'll find a nail tech that sees my toes as more than a canvas for her paints.