October 20, 2020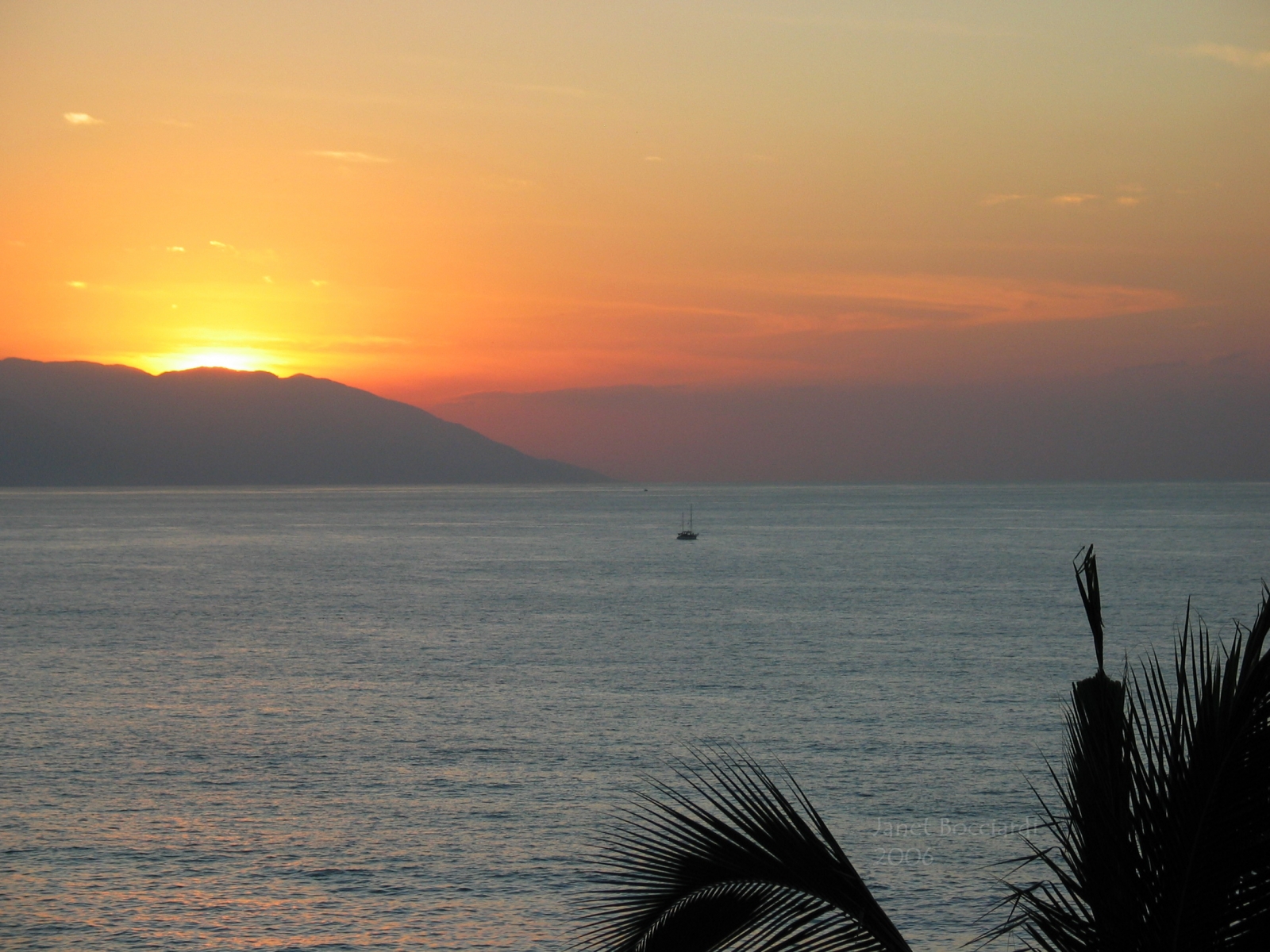 When you can't do something you want to do it more.  Right?!  
But boy am I glad we did it when we could!  The memories are awesome to have right now.  It brings back the joy and in some cases the calm we felt.  We hope we will travel again in the not too distant future.  
My husband and I have been to some amazing places and many of those trips were with friends and family.  We haven't repeated many trips, but Puerto Vallarta was one we did.  On our last trip, every evening friends and family would gather on a deck facing the ocean and we'd watch the sunset while sharing Mai Tais and Pina Coladas and stories of our adventures that day.  Each sunset was perfect and beautiful in its own way.  Just like friends and family.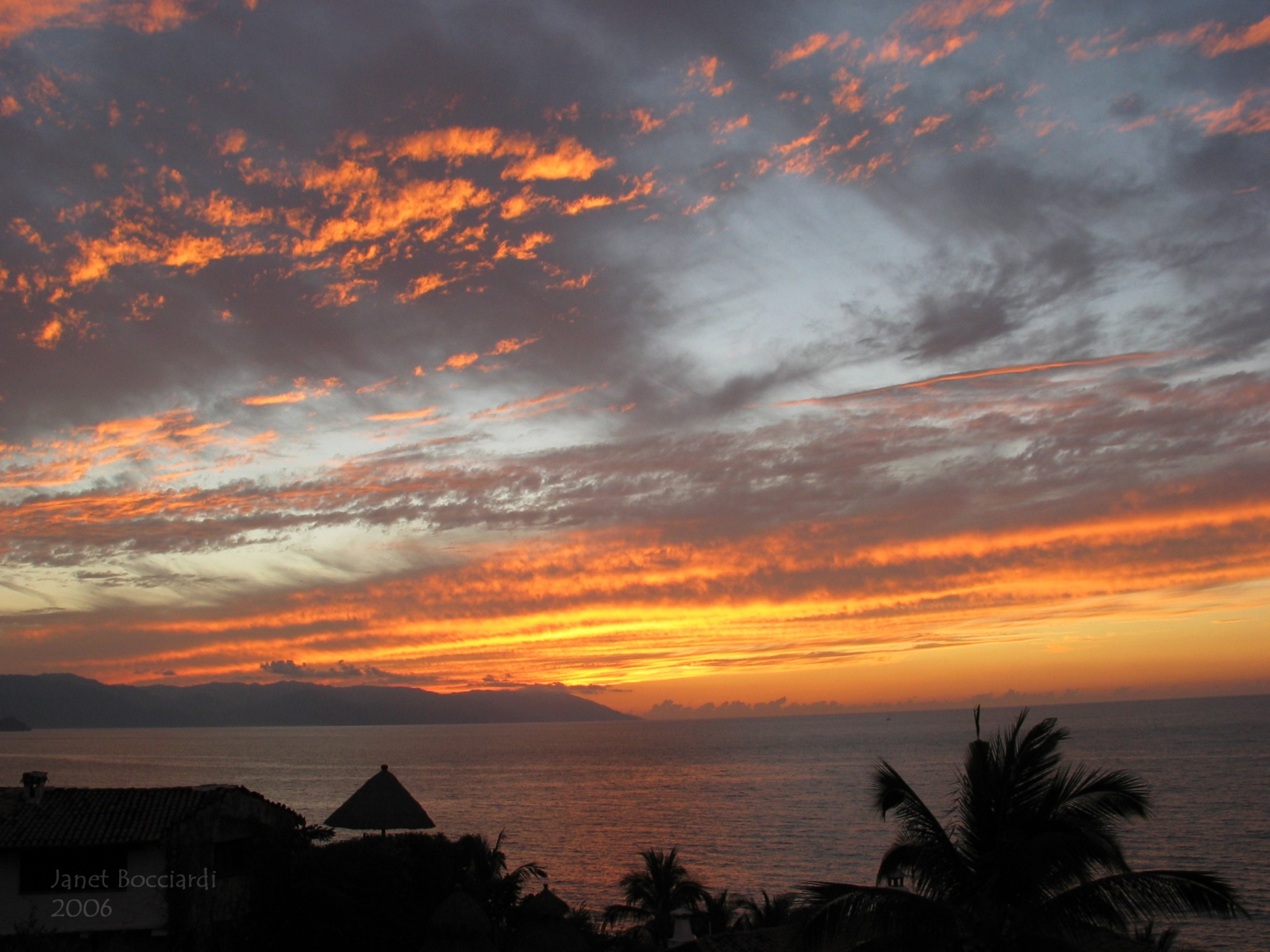 This summer when we were especially missing our visitors I created some earrings inspired by some of my favorite places.  I made several pairs of these turquoise earrings.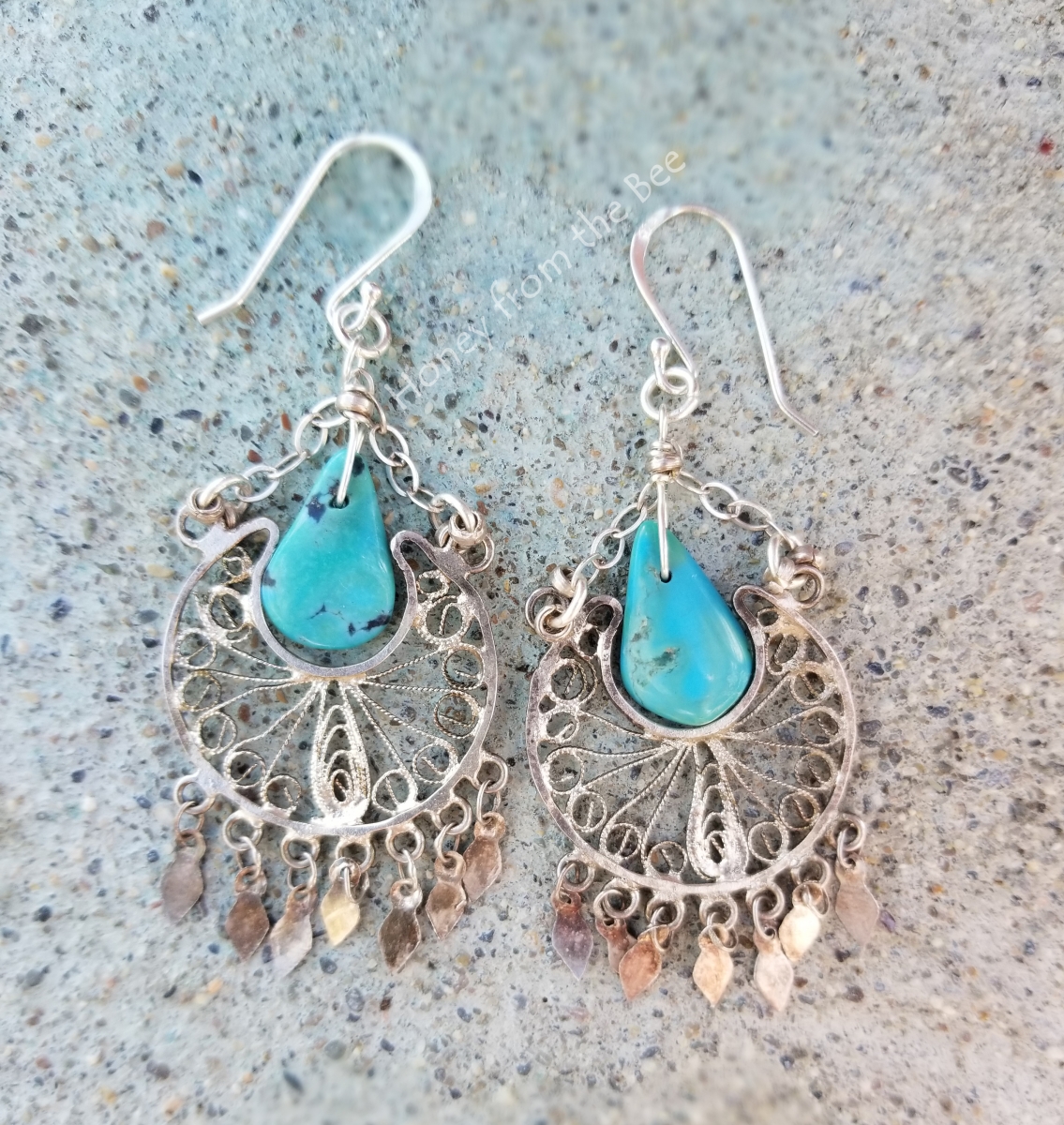 They reminded me of when we'd go down to Mexico and there was silver jewelry everywhere.  Early in our dating we'd drive down to Rosarita Beach almost every Fourth of July from San Diego (after promising the rental agency we would not drive to Mexico! How many of us have done that?!)  Then I'd buy silver bangles off of street vendors.  I'd try to find as many different ones as I could find.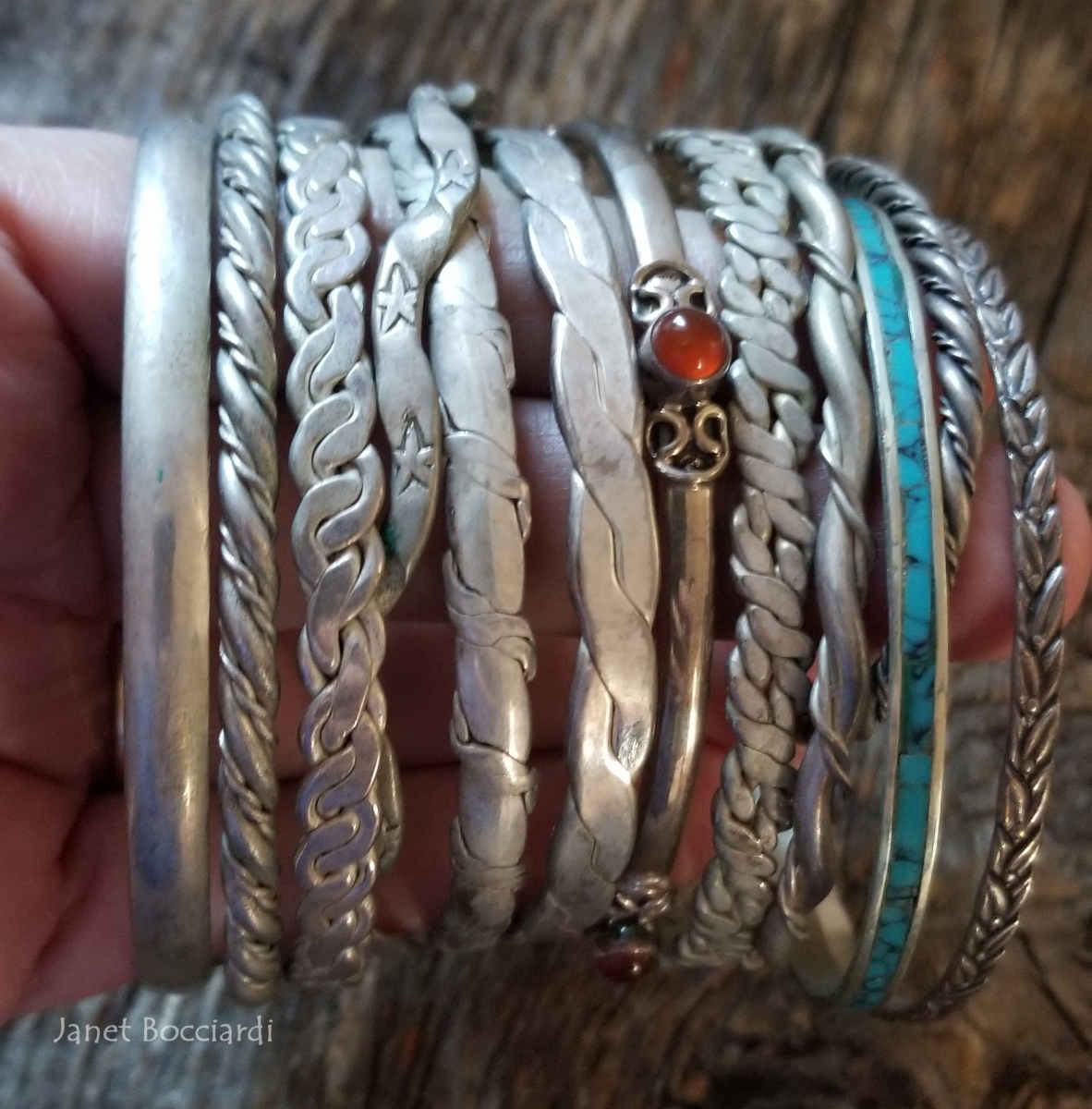 These are in need of a polish, but you get the idea.
I hope you have some great memories to draw on now to help you through the rough patches.
"Travel makes one modest. You see what a tiny place you occupy in the world." ~ Gustave Flaubert