July 13, 2012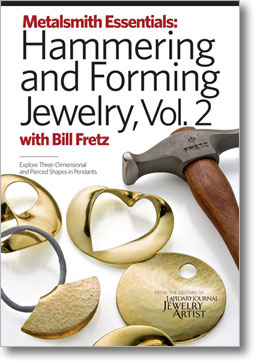 So glad to be more organized and you will be too!
Last week's winner is Julie of Chelsea Girl Designs!!!  Thanks for entering and look forward to see what your soon to be gained hammering skills bring to your work!
I've found that I duplicated 4 jewelry lesson DVDs.  Rather than set up on Amazon to sell I'm going to give them away over 4 weeks to some lucky readers.  I've also got some tool duplicates that will follow in subsequent weeks.
Fourth up is Metalsmith Essentials:  Hammering and Forming Jewelry, Vol 2 with Bill Fretz.
If you would like to be in the random drawing please leave a comment on this post.  You can get additional entries by sharing this through other social media sites like Twitter, Facebook and your own blog; just be sure to enter separate comments on this post where/when you have done so.
I will use a random number generator on the Thursday night prior to the next giveaway's post and announce the winner in the Friday giveaway post.  If I don't hear from the winner in a week's time with mailing address I will re-post giveaway later.  Good luck!