Shop handcrafted Artisan Jewelry and Luxury Knits by Janet Bocciardi - Free shipping within the U.S.!
Snowballs of Kindness from the Uglibeads Tribe - Angela Gruenke
Enamel components by Angela Gruenke
Just a few days ago I was SURPRISED again by an Uglipeep! I am the luckiest person I think. I love all the goodies you sent, including the ceramics by Gaea and Grubbi! Your adorable owl card goes into my collection of ephemera - too cute!!
I've been admiring Angela's jewelry made with her enamelwork and in fact bought a pair of earrings that had been clinging to my brain cells ever since I saw them on Facebook. Aren't they gorgeous?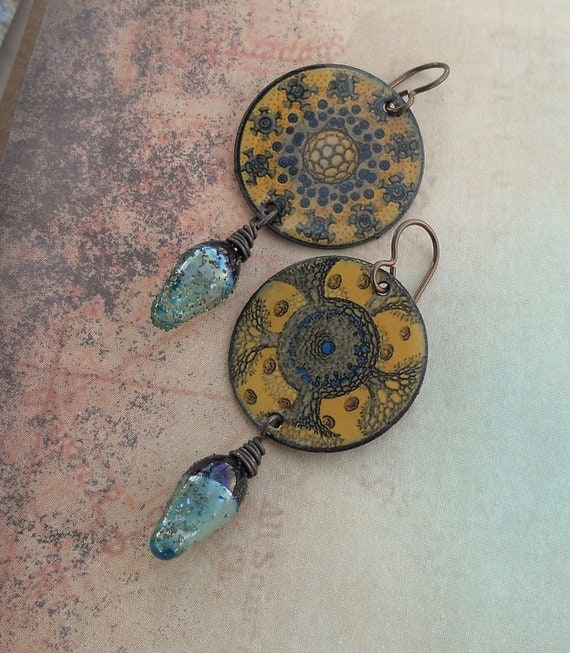 You can find more of her uniquely beautiful jewelry in her Contents Jewelry shop on Etsy.
Thank you so much Angela for your thoughtfulness (!) and Julie of Uglibeads!