July 13, 2011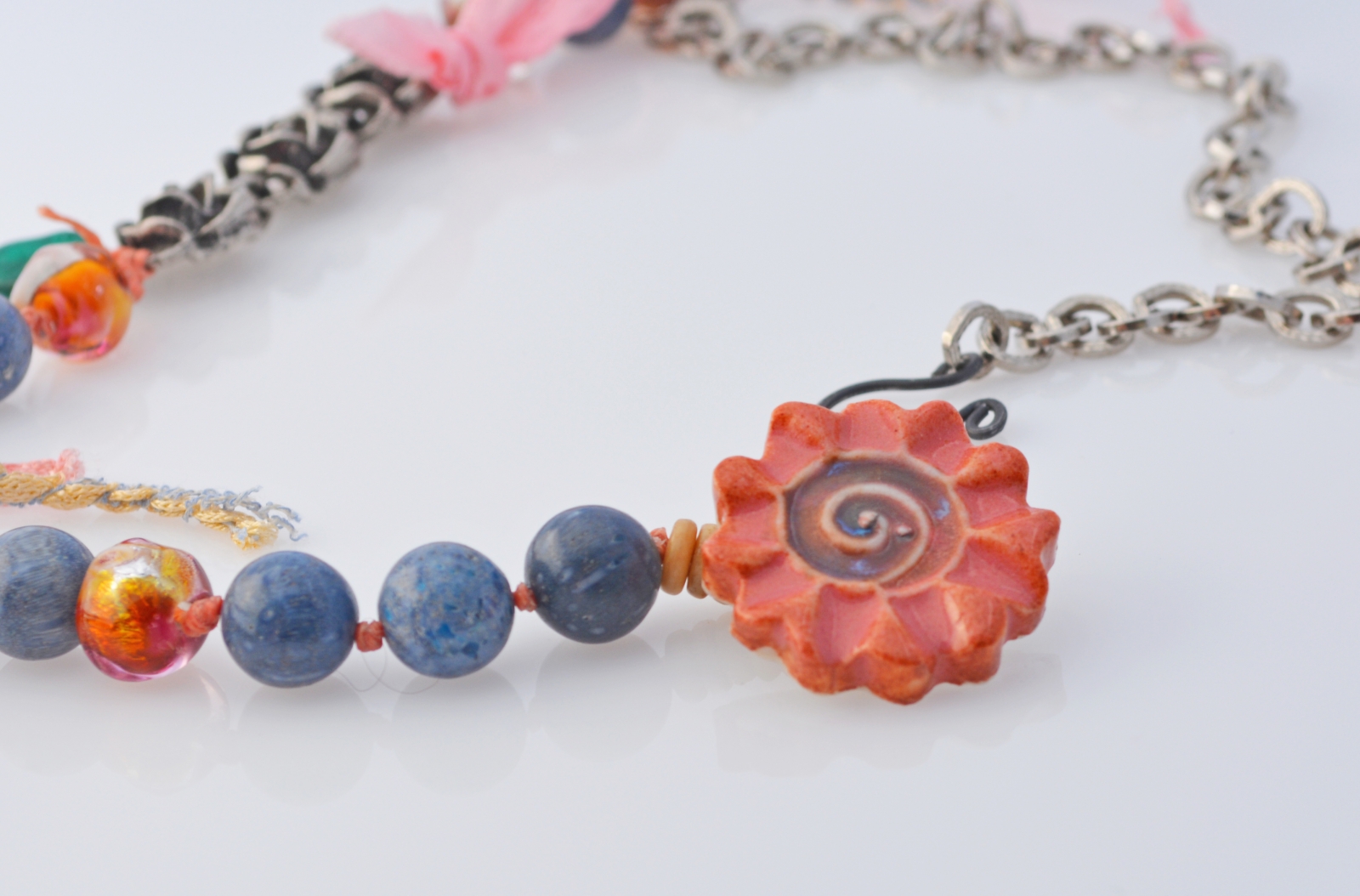 Natural Denim Blue Sponge Coral Beads from Happy Mango Beads
Lisa Peters Art ceramic button used as clasp
It's that time of month again.  My ABS Challenge entry is ready for display!
For July the folks at the Art Bead Scene have selected Morning in the Garden at Vaucresson, by Edouard Vuillard 1923 (reworked 1938) for their monthly ABS Challenge.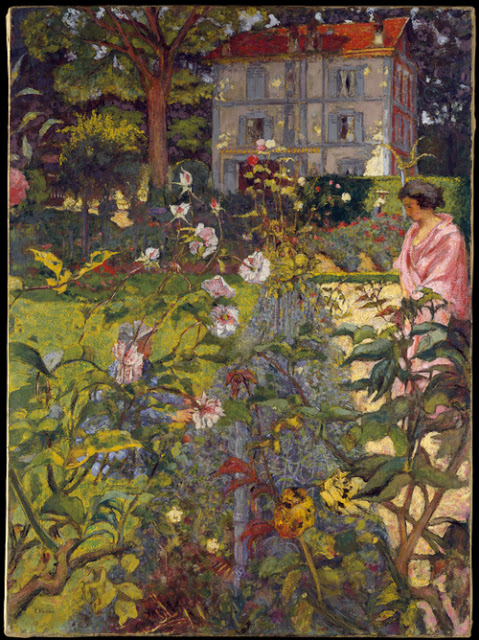 distemper on canvas, 59 ½ by 43 5/8 inches Catharine Lorillard Wolfe Collection, Wolfe Fund, 1952
I love the French blue and the rose garden and the tumble of flowers growing on the trellis or fence.
I imagine the woman is me, albeit in a much more luxurious and pretty robe than I'd be wearing, as I walk our driveway to get the newspaper in the morning.  The sunlight is not above the trees yet and there are shadows that might hide a bunny.  Rose buds are starting to open and a lovely scent fills the air.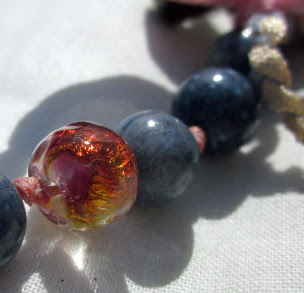 RadiantMind lampwork in fucshia and gold
The focal is a soft pink rose ceramic pendant that Lisa Peters and I had no luck figuring out who made.  I bought it almost three years ago from Allene's Beads when she was representing several ceramic artists at the BABE Festival in Oakland.  If anyone knows who made it, please let me know as I'd love to give them credit.  It's a lovely feminine piece.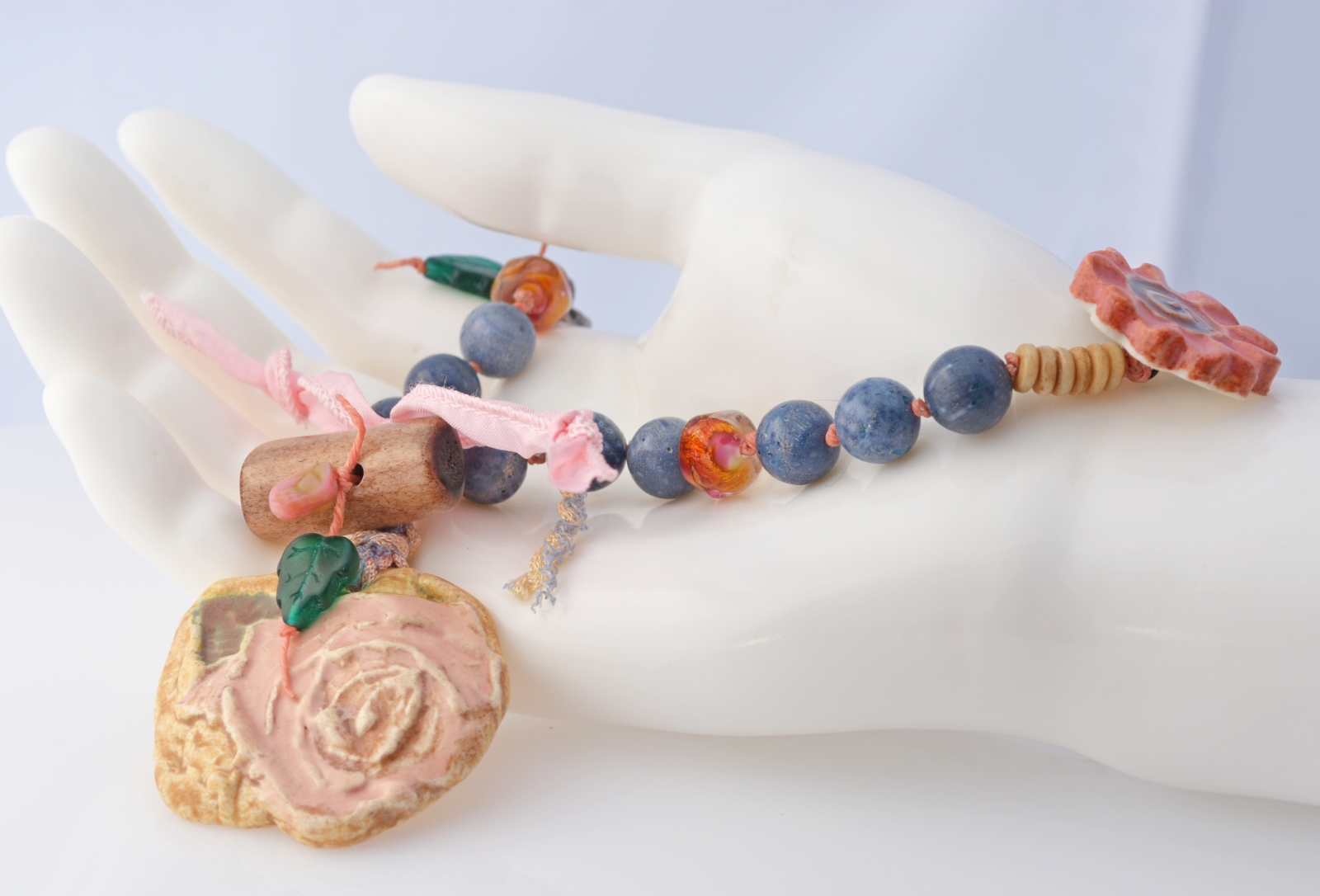 I love the casual feel of the finished piece.  Your hair is a little mussed, your robe is falling from your shoulder as you snip a rose to take in to enjoy with your morning coffee and chocolate croissant.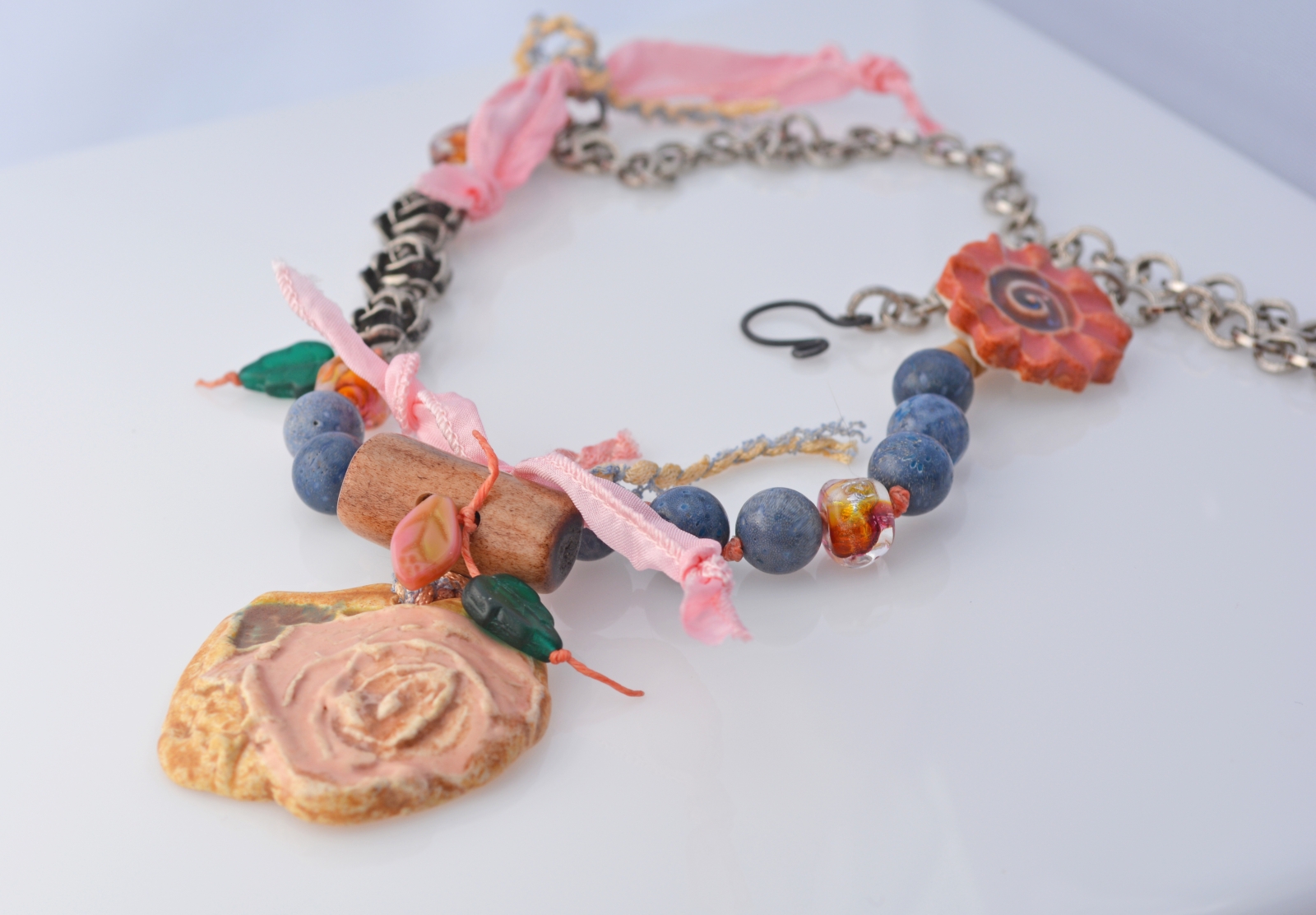 Shadows in the Rose Garden  {{===== click here to see it in my jewelry shop