January 15, 2014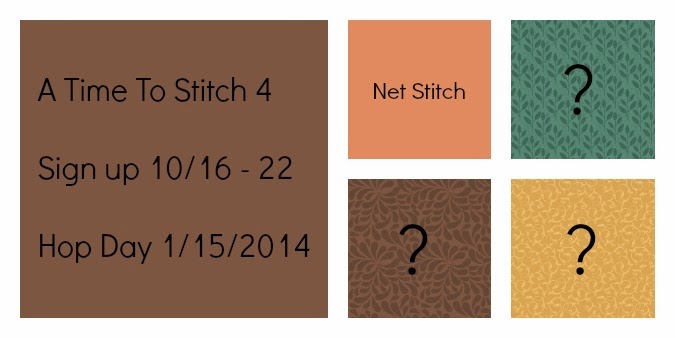 This is my first A Time to Stitch seed bead challenge hop, but it's the 4th one that Therese  and Christine have hosted.
 I'm excited to share with you my reveal!
The challenge was to use the net stitch as well as one of three other off-loom bead stitches.
Net Stitch
Net stitch was actually one of my first seed bead stitches.  
I got the bead flu bad when I lived in Vancouver, Washington.  There was a small bead shop next to Starbucks and every time I went through the Starbucks drive-thru I got curiouser and curiouser about what could be inside.  Finally I stopped in and walked through her tables of beads and peaked at the class samples.  Winter is long, dark and wet in the pacific northwest so I'd picked up knitting there, and at that moment beads became another storage issue.
One of the classes was to net seed beads around vases or other thrift store finds.  I've got a perfume bottle collection and one was an old Avon bottle that I thought could use a little something-something.  So I thought I'd share my first netted piece from probably about 1997 first.  This is so much fun to do and a good way to use up seed bead stashes or bead soups with inexpensive thrift store finds.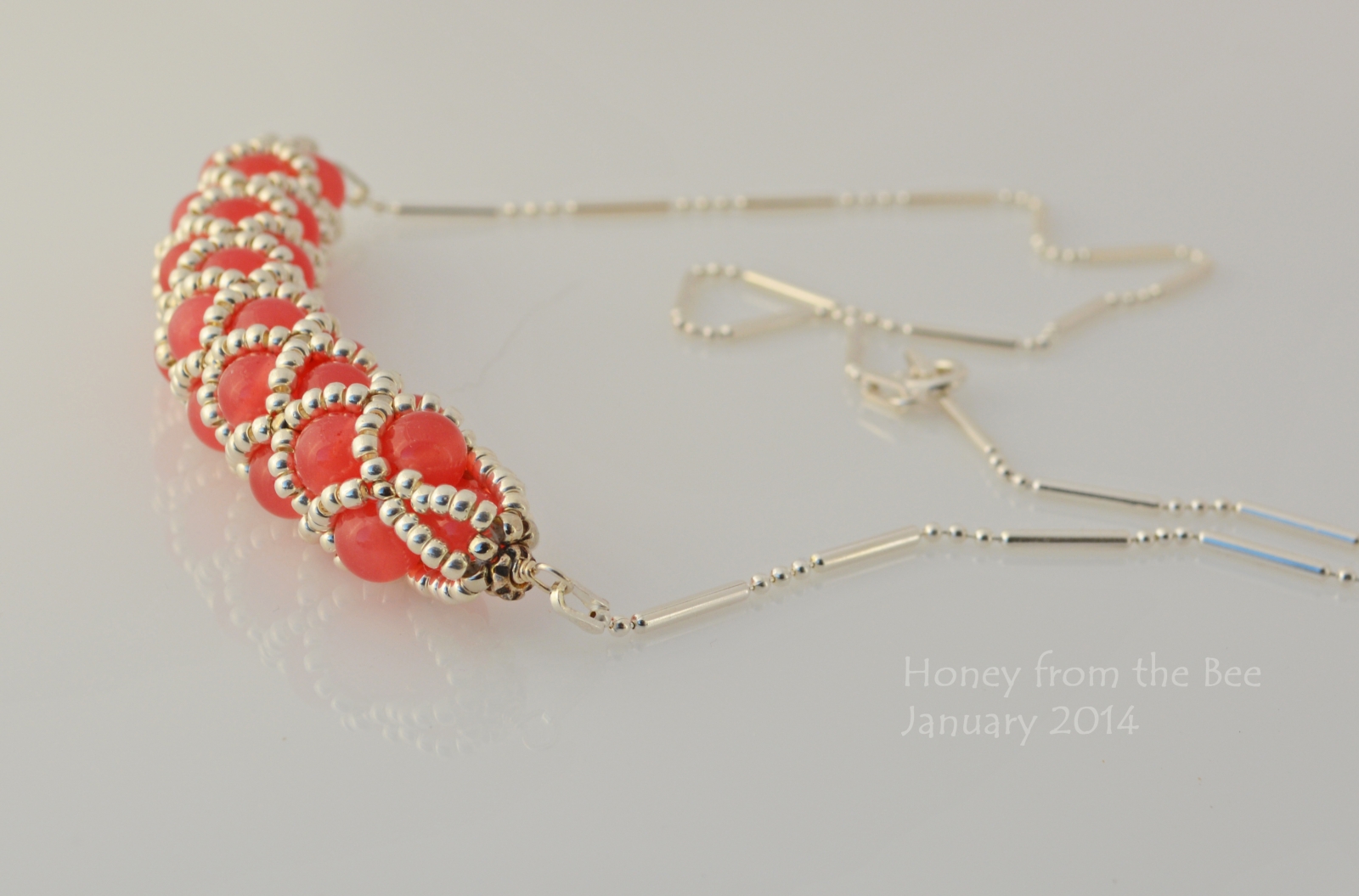 For my net stitch in this challenge
I started off by viewing
this video for a netted bracelet that used crystals
, because other than a simple netted necklace rope I'd done years ago that I felt was too flimsy this one seemed to have some umph.  I decided to use some of my Cherry Quartz (not really cherry quartz, but glass, but it seems most folks always sell it as quartz) and some very nice Sterling Silver seed beads and 
dark silver colored seed beads.  The sterling silver in the seed beads should always stay shiny due to the fact that they are encased in glass.  I have some other ideas now for these shiny silver seed beads!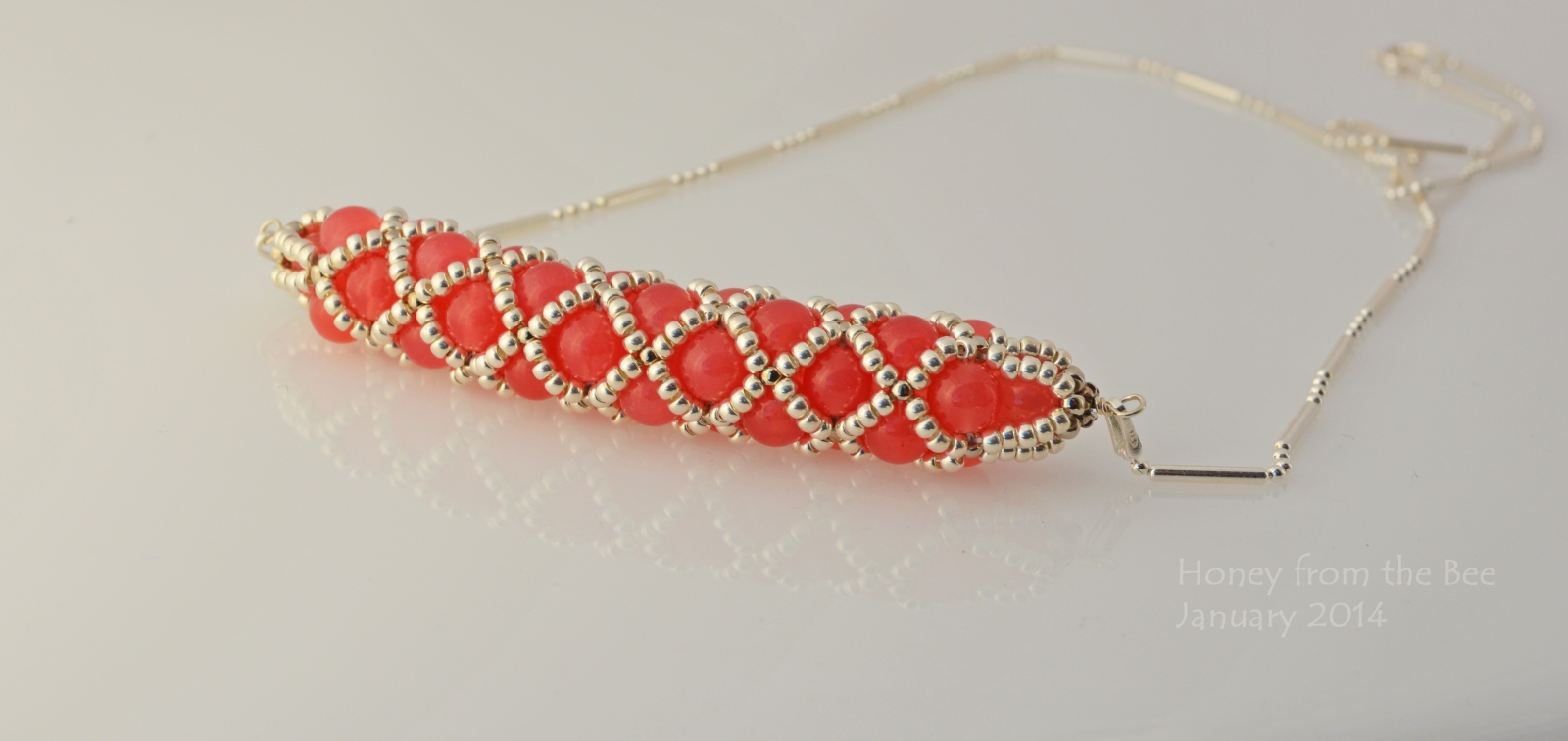 Once I started doing the stitch though I found it was going to be too broad of a rope for my small wrist.  I was using 6mm Cherry Quartz so it wasn't going to bend very tight.  So what did I do?  Stopped!  Since I don't have my chain stash with me I went on Overstocked Jewelry and bought 2 Sterling Silver ankle chains that I thought would look great with my Tudor looking, quilted appearing, hot dog in a net (husband's comment) long bead.  I love how it turned out and it looks great with a white shirt and jeans.
The other stitch I chose was Chenille.
I've admired the chenille stitch for some time, but this challenge is what it took to get me to try it.  I used
Sara's video
which was very easy to follow.  I love it!  It's a bit like herringbone, but every other row you do one bead.  It makes it very flexible and soft.  I finished the rope, but I'm not sure if I just want it to have a pretty silver clasp or a pendant added.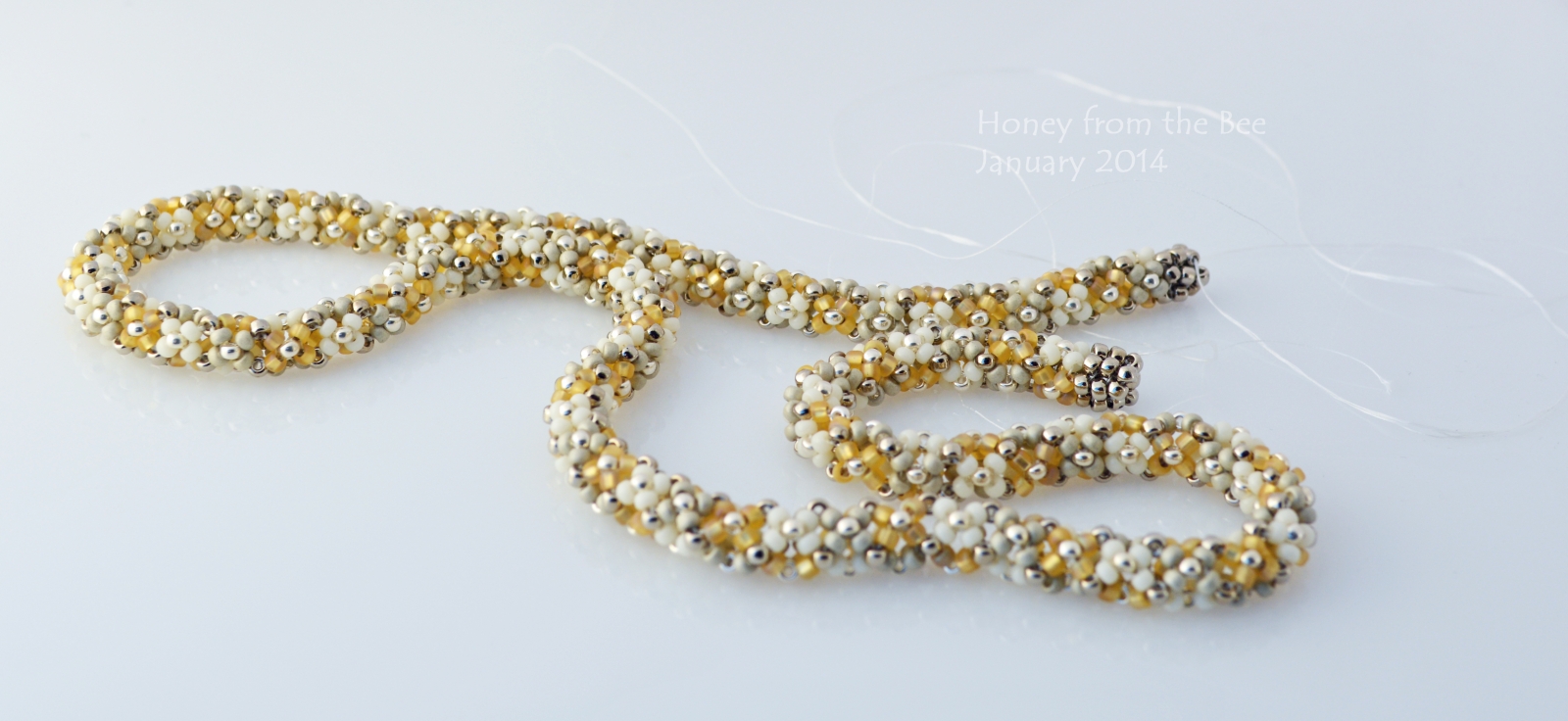 A girlfriend and I went to Pacific Grove this week and I found these shells that have a lot of purple in them, but I think they look interesting with it.  Maybe a detachable pendant?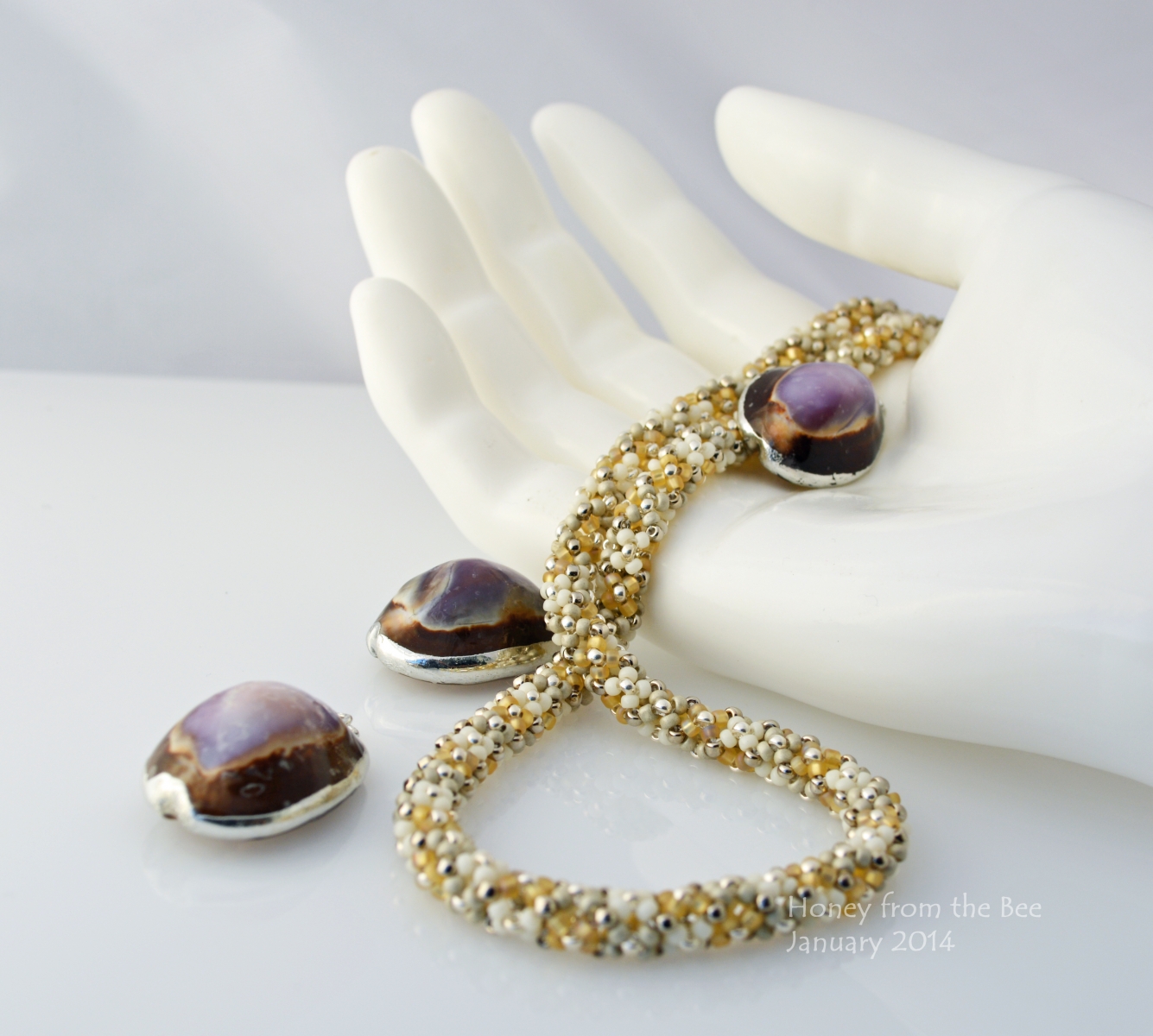 I can't wait to see what everyone else did!!  Can you? 
Here are the participants: