July 14, 2023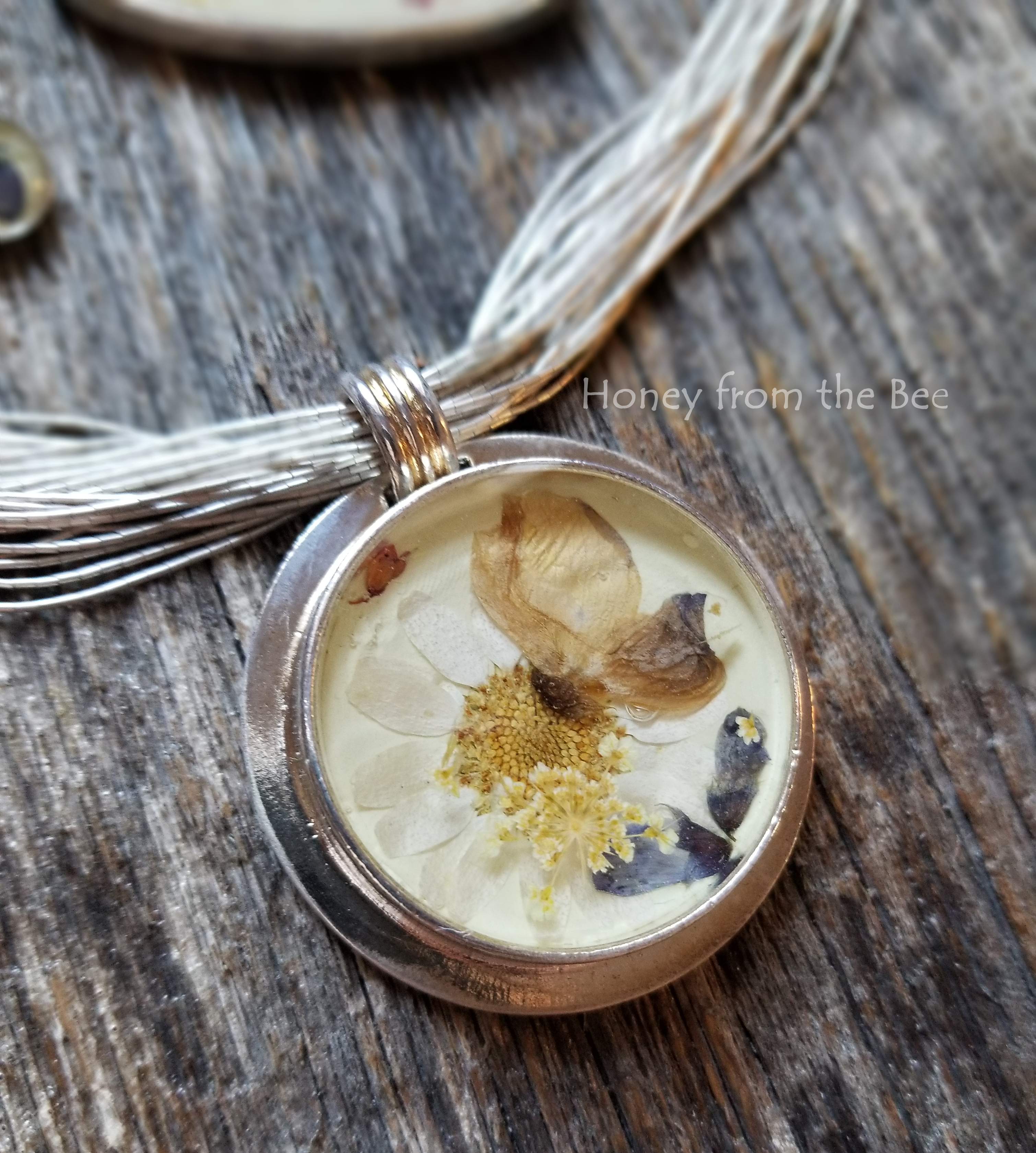 Has it been over a year since I did a blog post?!  Yes it has.  I have been creating, but when I'm in that frame of mind that's what I'm doing:  designing and creating jewelry or working with fiber.  I thought I'd start posting again and weave my way through what I've been doing the last few years.
Awhile ago a long time friend asked me to create some earrings for a friend using dried flowers from her friend's daughter's wedding.  She sent quite a few dried flowers so she said go ahead and create whatever else hits me while I'm in the mood.  I've not worked a lot with resin, but that seemed to be the medium to work in so I started playing.  The one below I did purposefully as a blurry image.  I think I prefer it clear, but it does give it an aged look.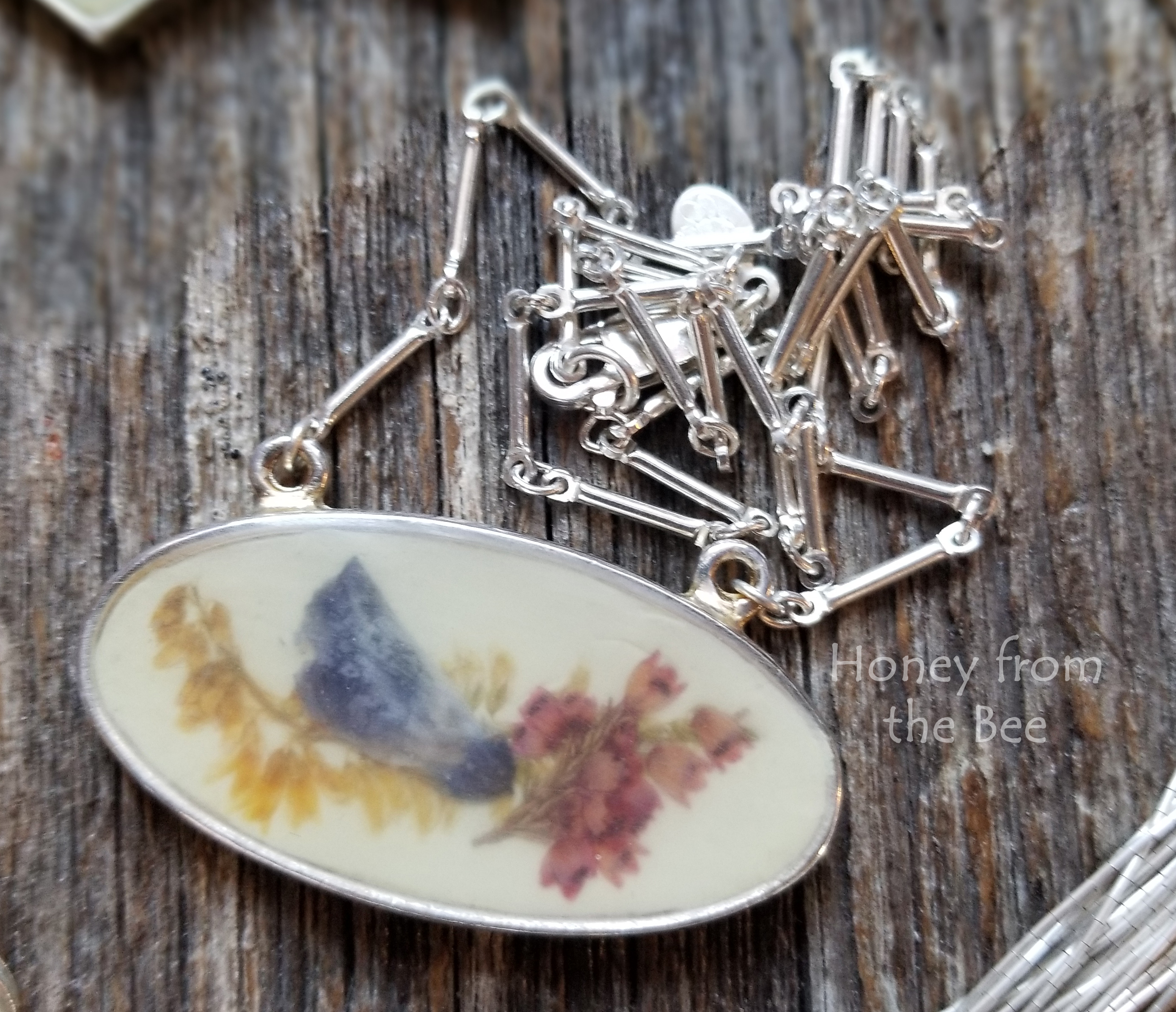 I made a couple pairs of earrings so she could choose which ones she would gift.  I used purchased frames that were in my stash from before my metalworking started.  I also had some dried flowers to pull from in my drawers of ephemera.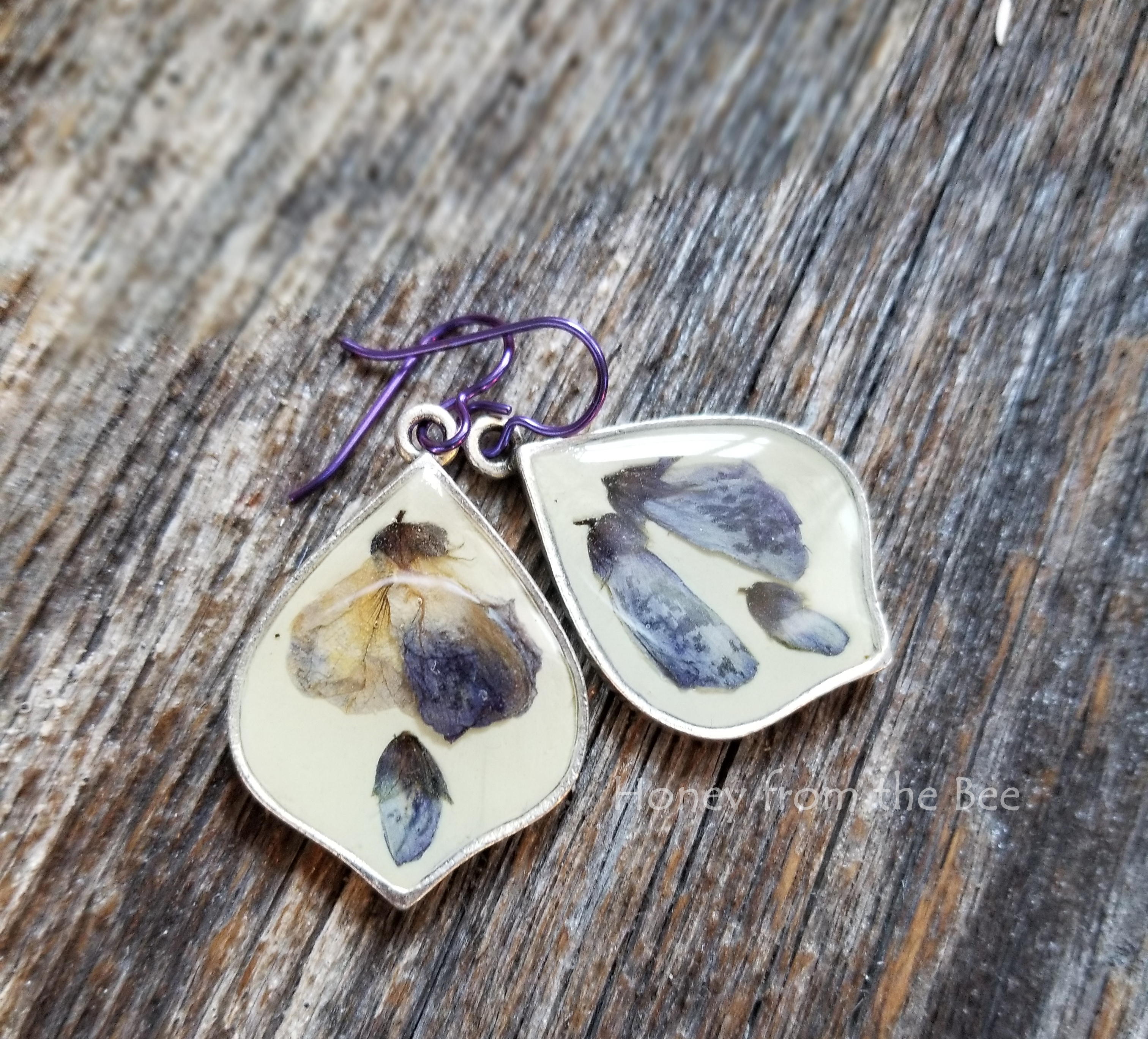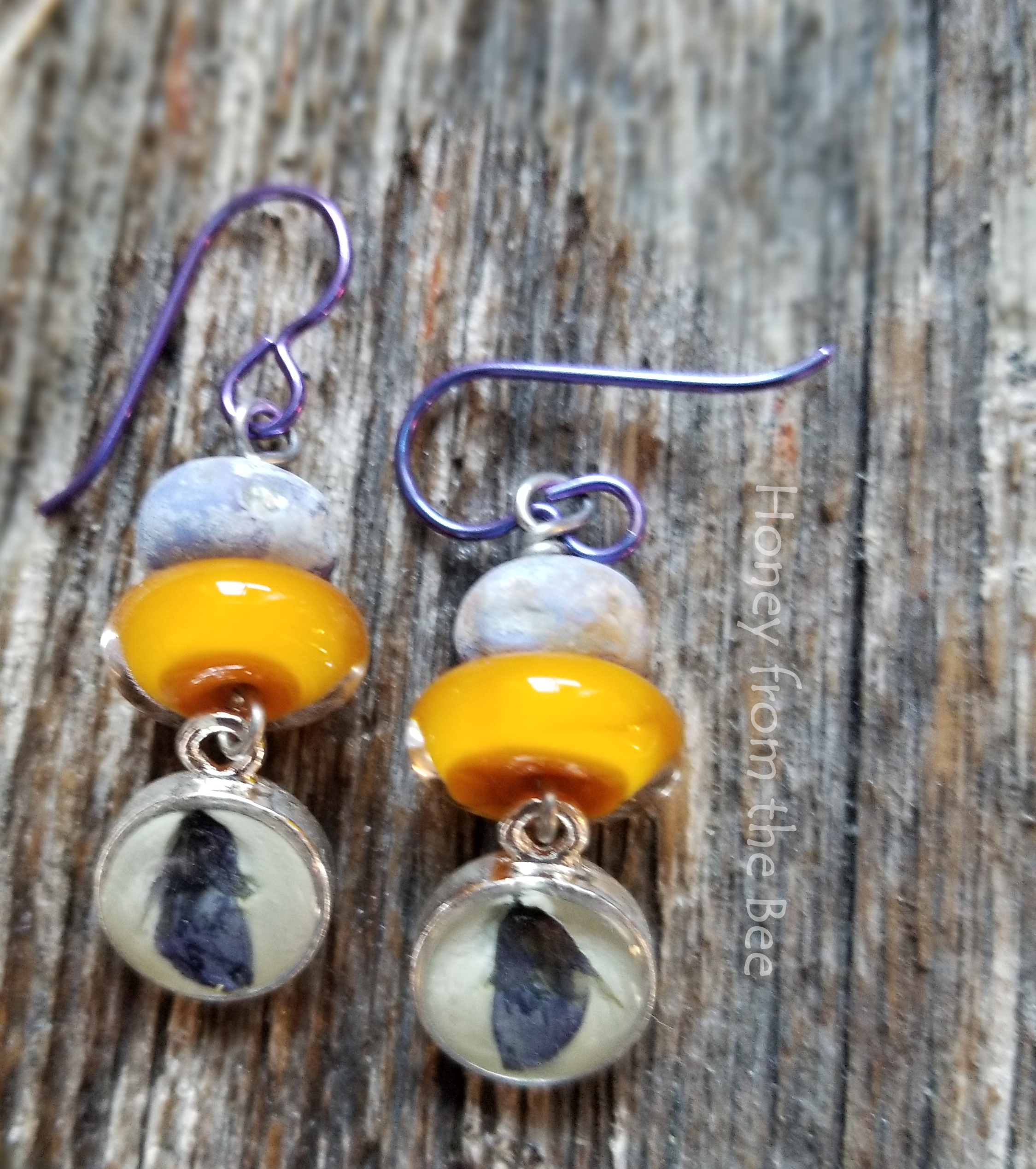 "Jewels, lies, slips of paper, dried flowers, memories of thing long past, useless quotations, idle hands, beads, buttons, and mischief." - Holly Black
NOTE:  To leave a comment please go to my contact page and drop me a line.   To eliminate bot spam I've added this extra step.