October 14, 2013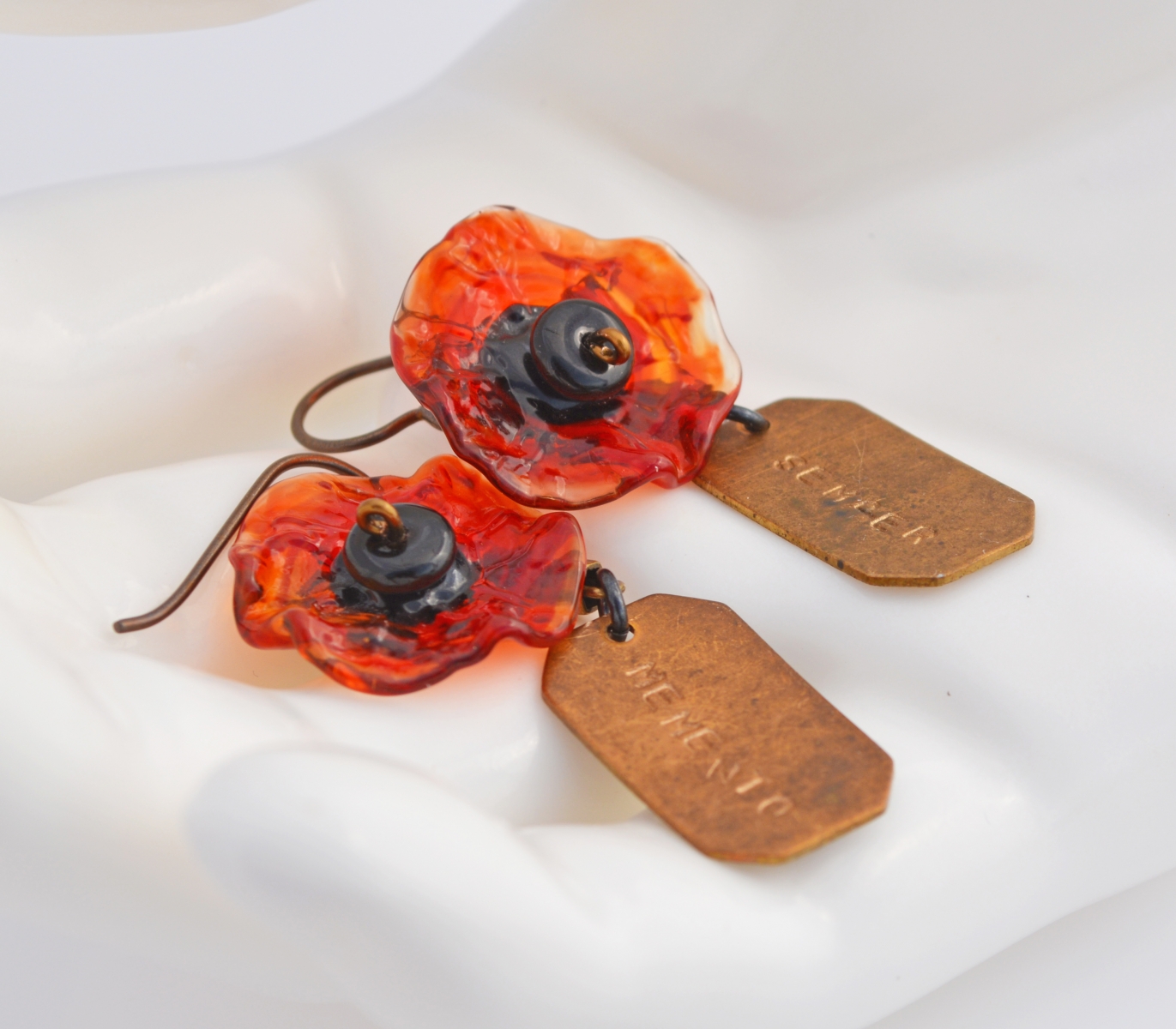 Memento Semper (SOLD out)
lampwork by Mermaid GlassVintage brass tags
Niobium earwires
Memorial Day has long since passed this year, but I've never stopped thinking about these earrings that I wanted to make.
   A couple years ago I did create two 
poppy necklaces for Memorial Day
 and hoped that the right someone would come along and want them to remember a special hero in their life.
Turned out one person did.
Then I thought wouldn't it be nice to create a poppy remembrance piece every year.  Time slipped by quickly this year and here we are in October.
However, I'm hoping that those that would wear poppy earrings for remembering their fallen veterans would wear them all year so I've already popped them into my shop.
These are pretty cool, if I do say so myself.  You can personalize the vintage brass dog tags with words or numbers that mean something to you (as long as it fits.)  Or take them with the words "Memento Semper" - Latin for "Remember Always" as my choice.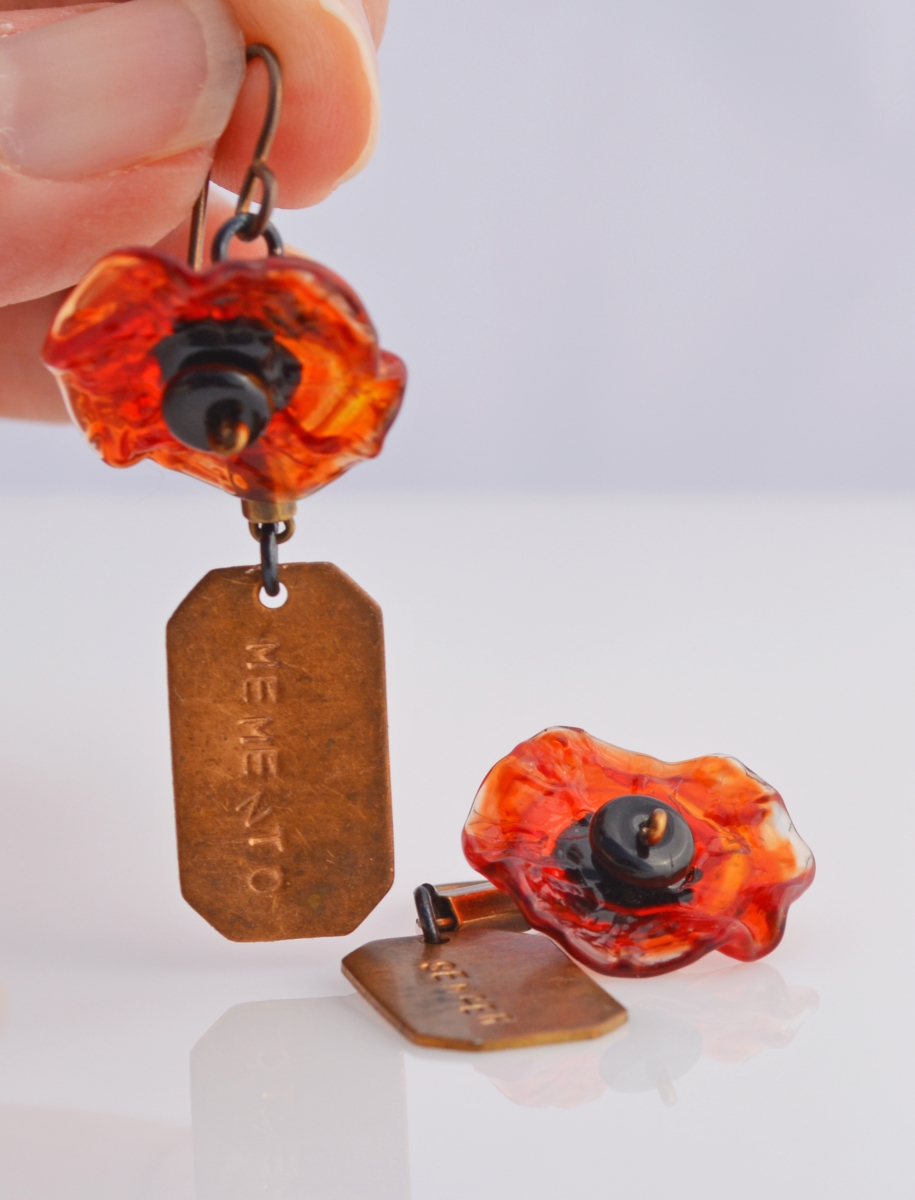 Afterword:
Yes, those that know my work know that I've been creating bullet casing jewelry in silent protest of wars all around the globe that in my opinion are getting us nowhere except further apart.  These are not just wars the U.S. is in either.  I think most people want our leaders to listen and negotiate much harder than they have been.
I also know that those that volunteer to protect our nation do it with selflessness and love of country.  Some do it, because it is a financial choice.  (That last one saddens me.)  But I respect whatever reason and honor their courage.  They do not choose the conflict they are sent to either, but they go because their country sent them.
May all of our armed forces stay safe and come home soon to their loving families and appreciative country.