September 16, 2020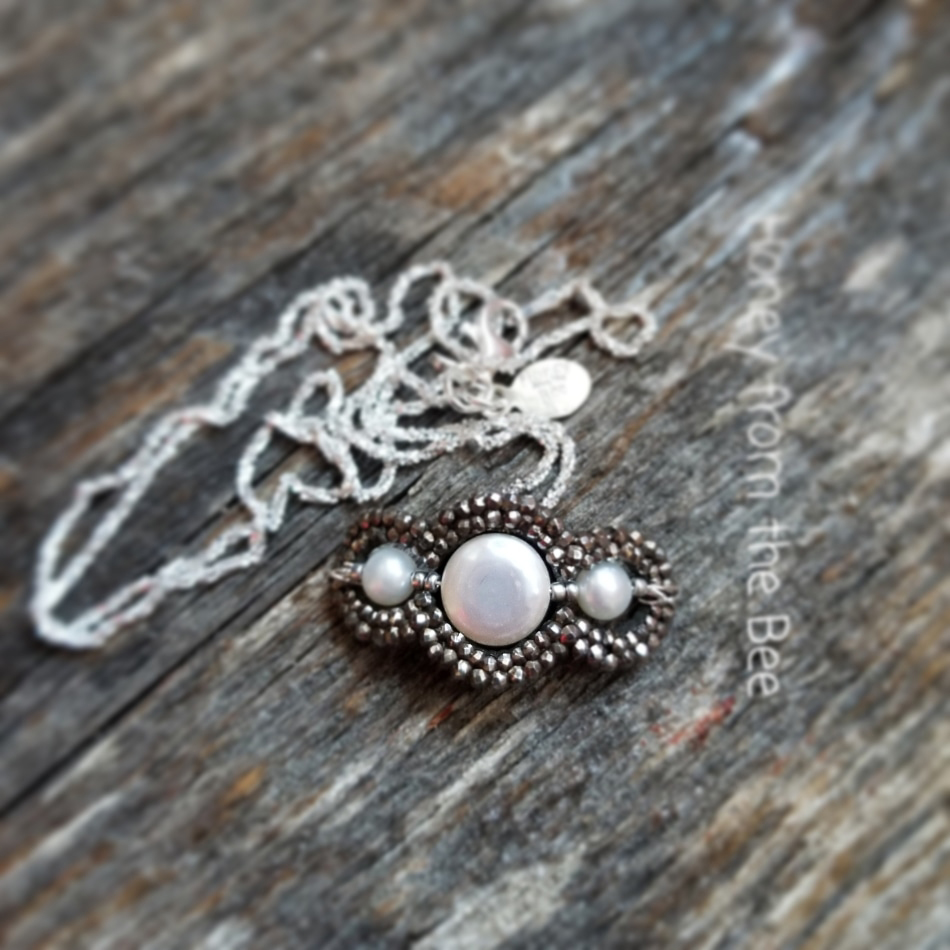 (antique French Marcasite shoe buckle, coin pearl, sterling silver)
One of my favorite things to do is comb through antique shops.  Not well curated and organized shops, but those that appear to be filled with junk and yet you know if you wander slowly and are willing to sift through boxes of sparkly, sometimes dirty, objects you're going to find some gems.
Under the current environment I go to my drawers of collected stash and peruse with new eyes.  This is a good thing.  I don't need to collect more.  I need to find inspiration in what I've collected and I want to share it with someone that gets a kick out of wearing something unique and stylish.
I actually remember my Mom wearing pumps in the 60's that she'd decorate with different shoe buckles that you'd clip to the top.  I guess they became popular in the 50's.  It actually wasn't a new thing, as the buckle I used in this upcycled pendant is French and most likely from a much earlier period.  I did an online search and was surprised to see that they're in enough again that Walmart is carrying shoe buckles!  Style has a way of doing that: coming around again and again sometimes slightly changed and other times not at all.
"Style is a way to say who you are
without having to speak."  Rachel Zoe