May 24, 2016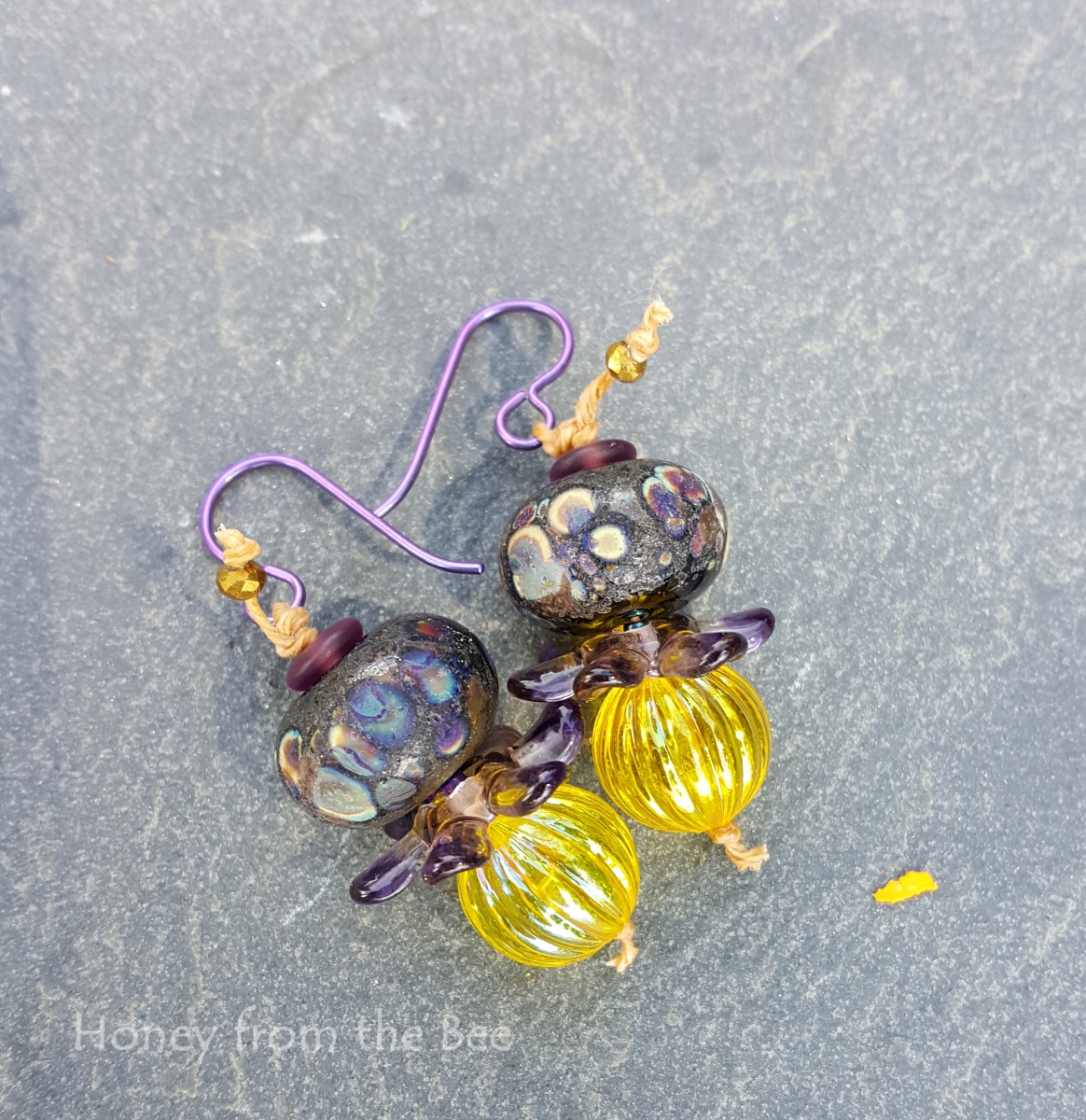 Lampwork by Donna Millard and Mermaid Glass
Vintage lucite
I was so excited to be back in my studio I've neglected my poor blog.  I'm not going to promise, but I actually do have some ideas for some posts so hopefully I'll be much more productive on the post side as well as the jewelry side.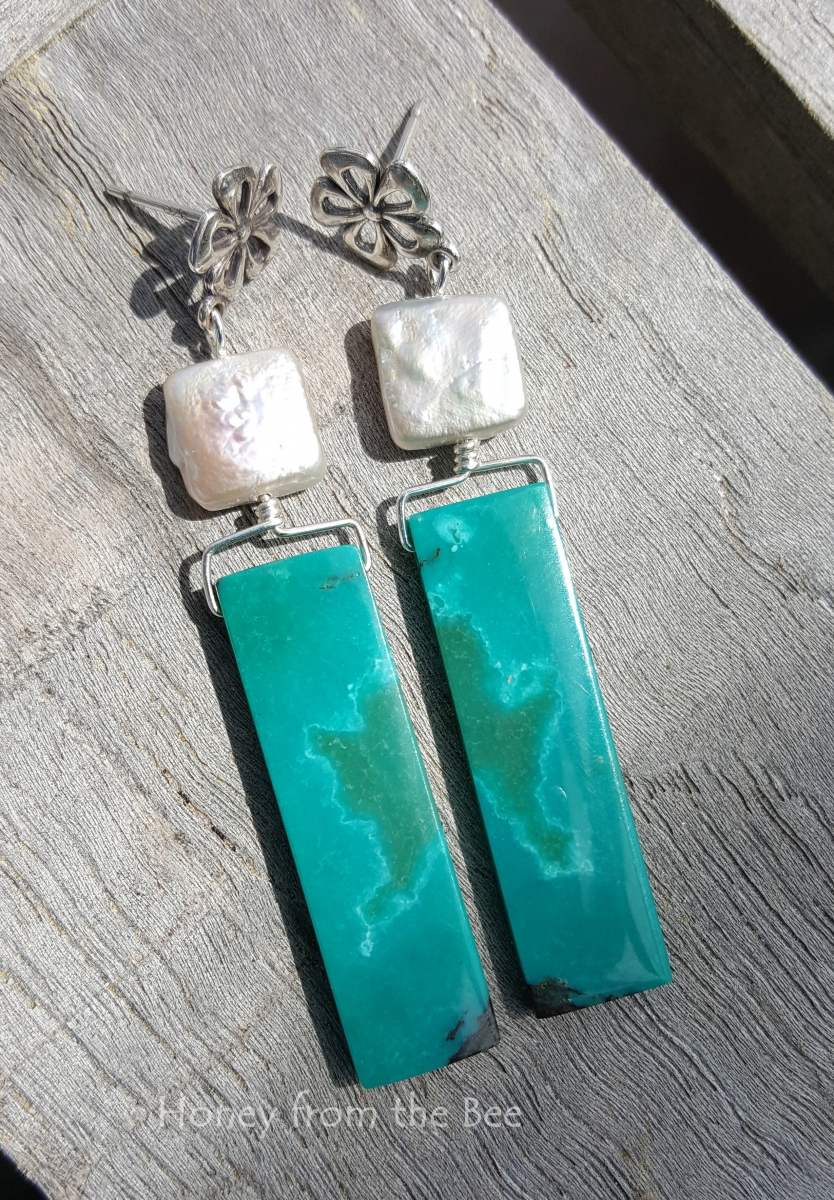 turquoise, pearl, sterling silver
These are just a sampling of a number of new pieces in my shop.  I've got so many ideas and awesome cabochons to work with this summer.  Some I'll be setting in metal and others I think I may do some beadwork.
I'm also reducing inventory through the end of this month.  I'll also be adding new pieces to the sale category from time to time.  Some of the pieces in there now are >50% off.  They won't start off with that big of a % off hence its name will change from Last Chance to Sale (!), because Last Chance means if they don't sell I'll be taking them apart or donating them.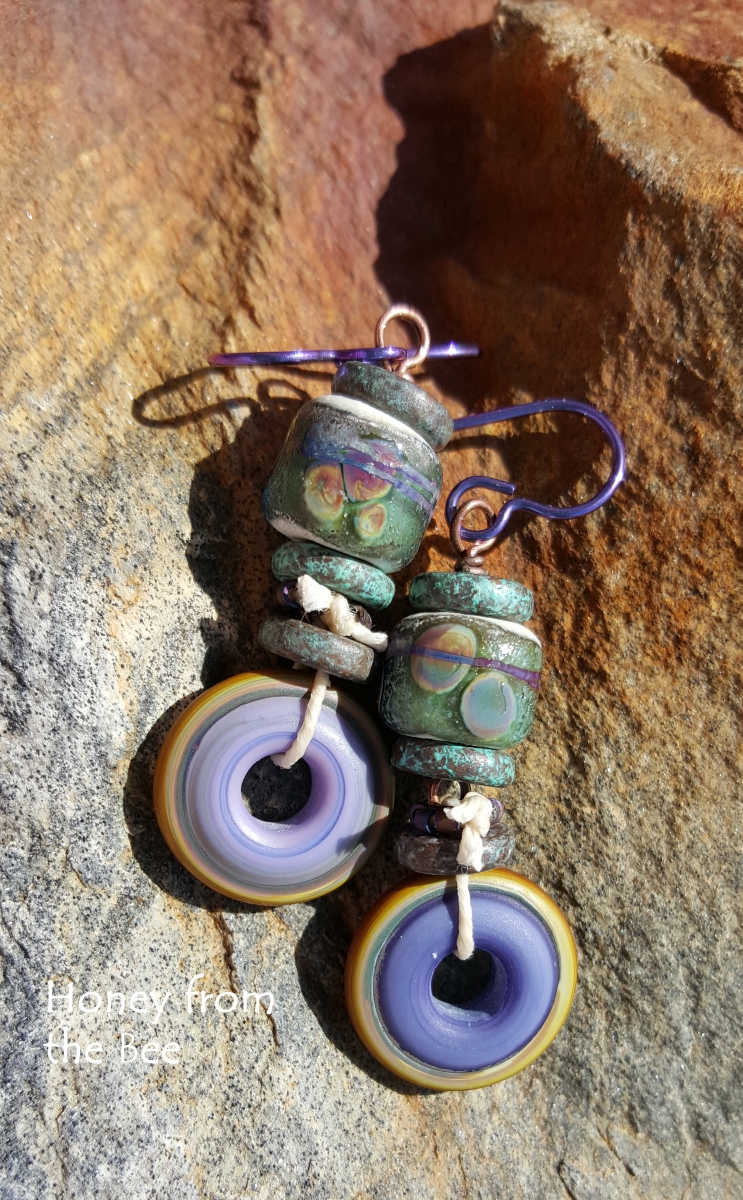 Lampwork by Lori Lochner and Outwest
Ceramic
I've not lit my torch yet, as I'm waiting to get a ventilation system.  Last year I I worked with the garage door open and an extraction fan, but I don't feel it's enough. I want to be doing this for a long time and enjoy the rest of my life so bear with me.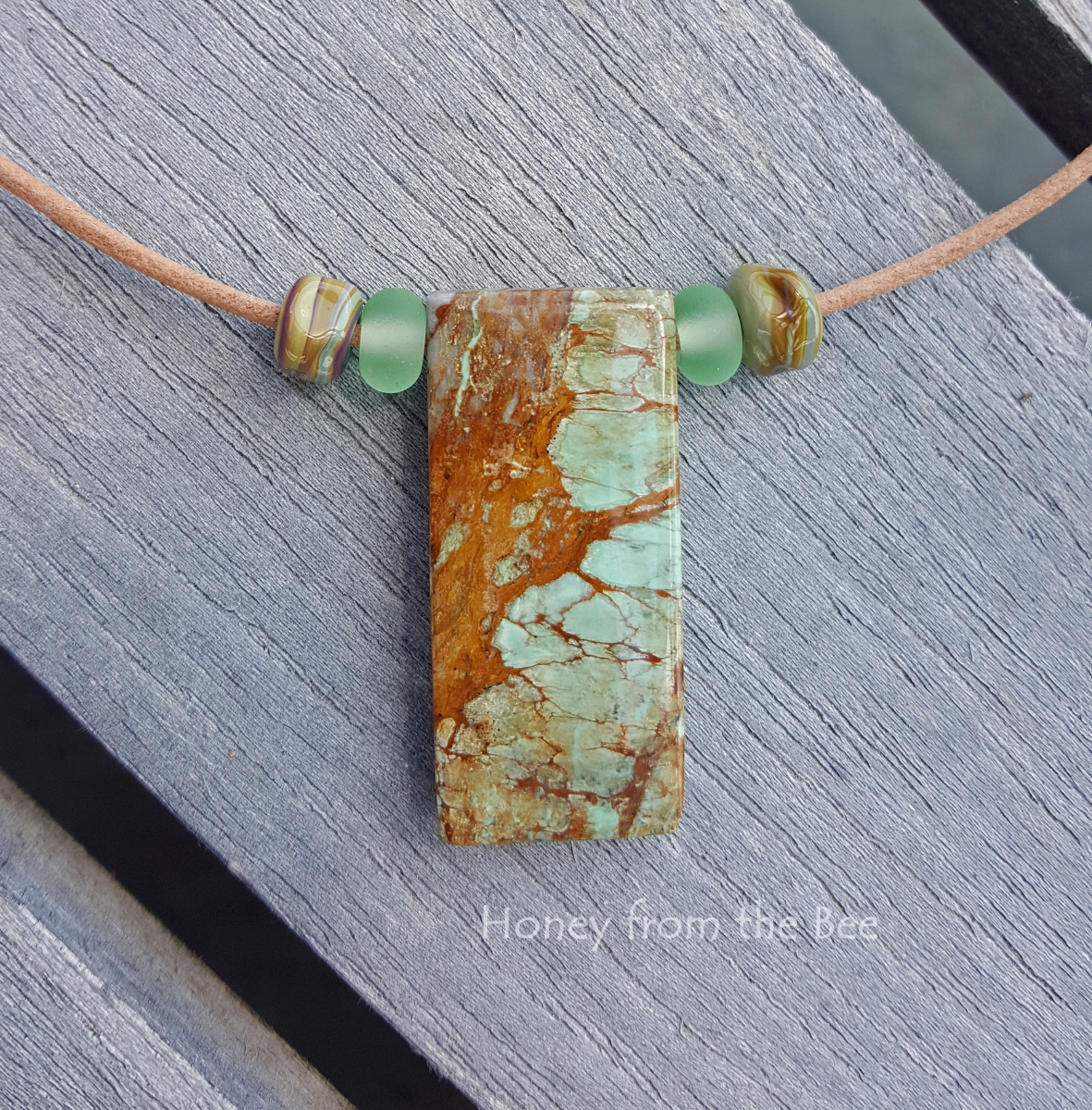 Variscite, lampwork by Radiant Mind and Uglibeads
"Never cut a tree down in the wintertime.  Never make a negative decision in the low time.  Never make your most important decisions when you are in your worst moods.  Wait.  Be patient.  The storm will pass.  The spring will come."  Robert H. Schuller