February 18, 2014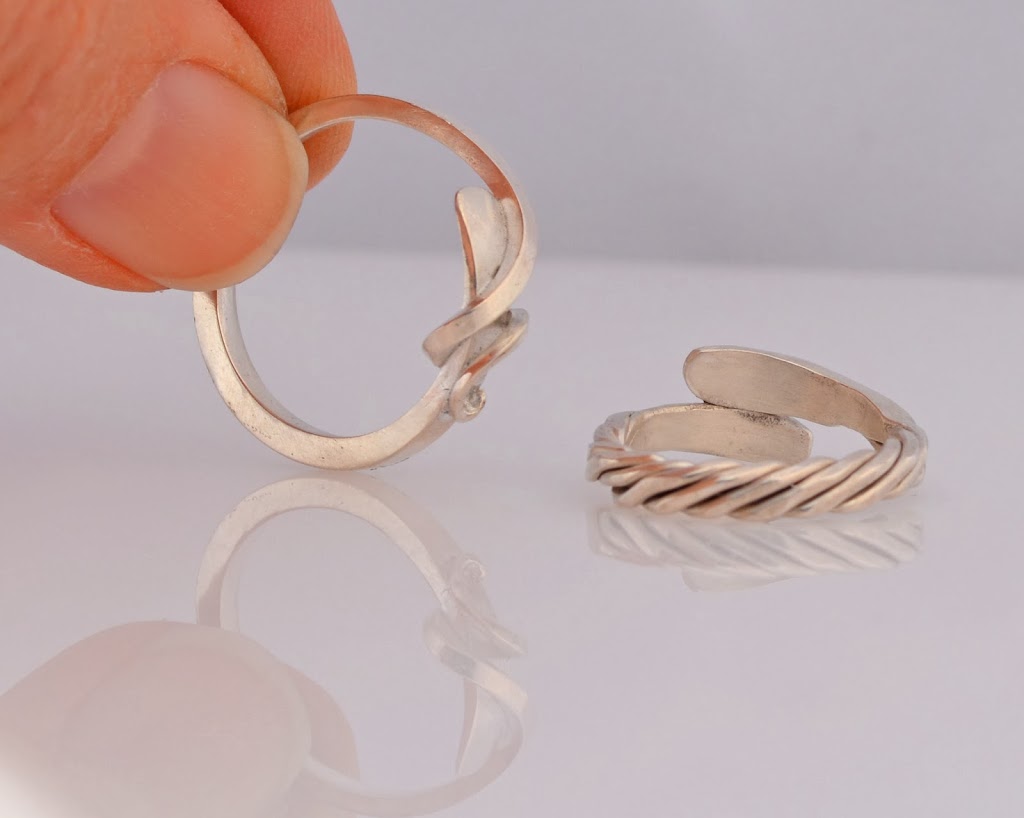 I'm back from another weekend workshop taught by the fabulous 
Joe Silvera
.  
Sunday I fell in love with Argentium Silver and forging.
On Sunday we were introduced to Argentium Silver and took advantage of its unique properties.  After the time spent creating chain with Sterling Silver and having worked with it in the past, I'm seeing my future in metalwork in a new exciting and magical light.  
I guess I like a little magic in my materials.  It's why I was attracted to the metal clays.
The relative ease of forging and fusing these rings was very exciting.  It's still a lot of hammer work, but with fewer extra steps needed to keep sterling silver clean.  
Imagine... this silver LOVES oxygen so doesn't get firescale when using the torch.  It fuses with ease like fine silver, but has the hardness of sterling.  The one we used was 93% silver (sterling is 92.5% silver), but you can also buy 96% silver argentium and probably other variations.  Since it has very little copper and in some cases none it is very resistant to tarnish.  Living on the coast I can really appreciate that!  It also is much closer to fine silver in color than sterling - very white on the color scale.  What else is fabulous about it?  It's certified to be made from 100% recycled silver!!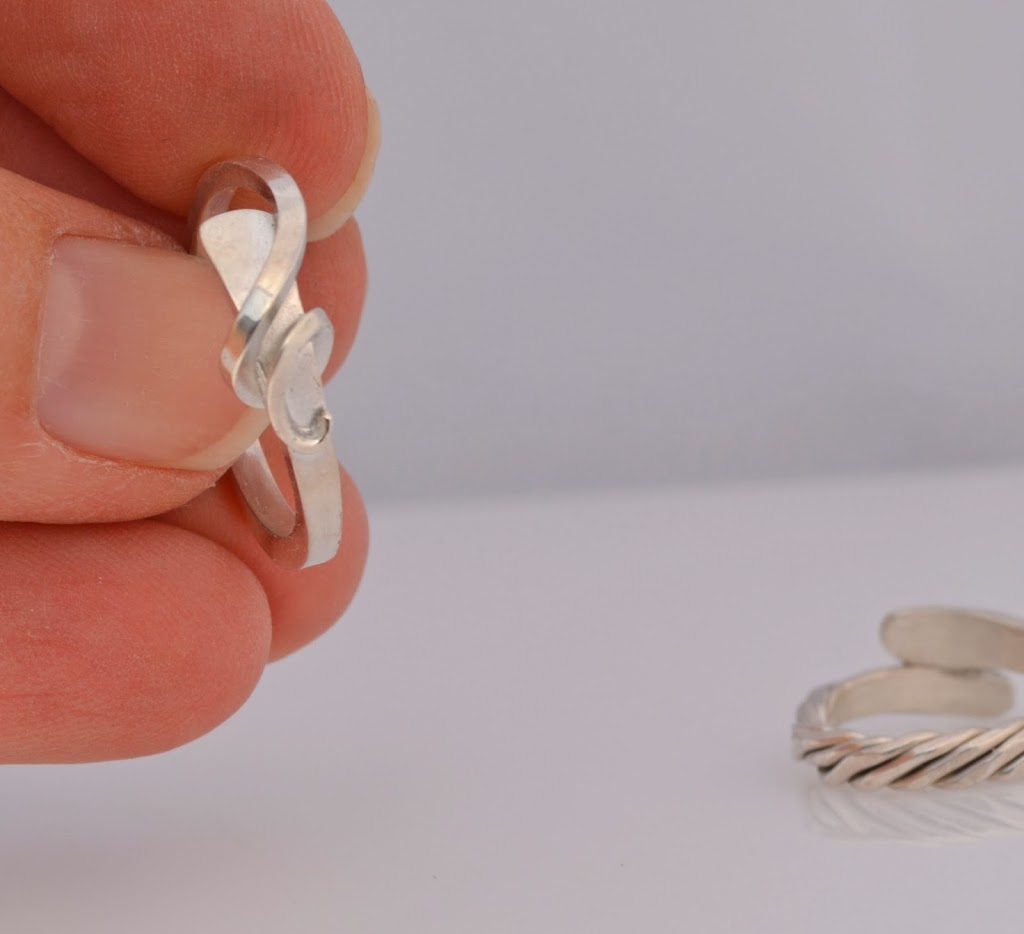 Argentium SilverForged, fused tacked
My first ring I created from just an inch of square wire!  I love the way the hard metal now looks like ribbon and makes it look so effortless.
The second one was created from five wires!  I always wondered how this type of ring was created and now I know.  (That little bit of black at the join will come out in a mild pickle and is not firescale.)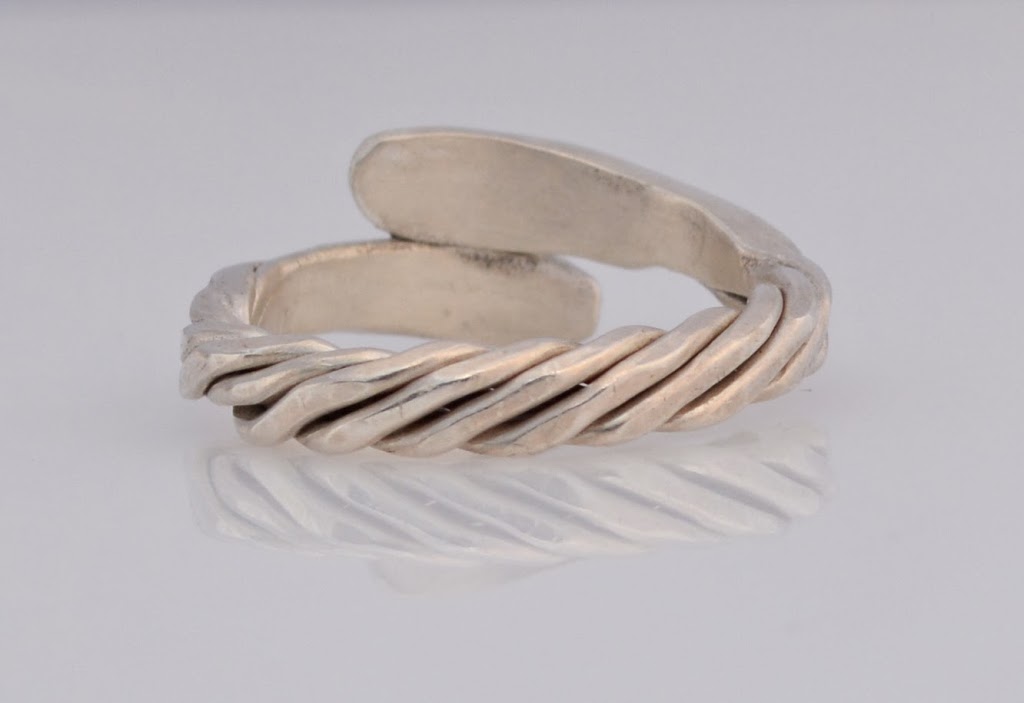 Argentium SilverFused and forged
This was my last metals class before I return to my studio in May.  In fact I've only got one more jewelry related workshop and it's this coming Sunday.  I'll be taking a class with Betsy Hershberg at Stitches West where we're creating beads from beads and yarn.  Since it's combining two of my passions I'll probably be beside myself with joy.
One last look at my new rings!