October 23, 2015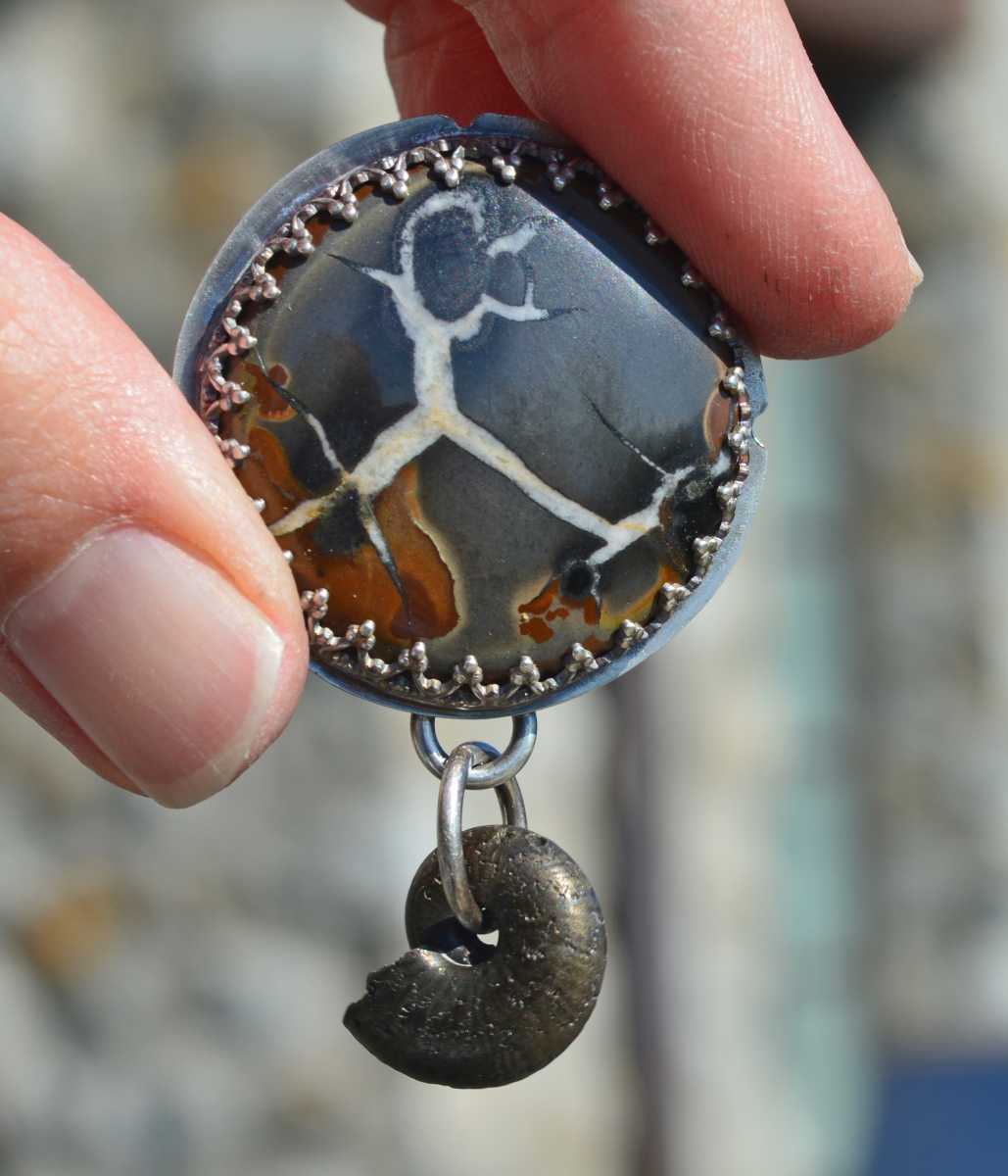 My body is stronger and best of all I have no more pain.  After going through physical therapy for a hip that kept getting out of whack I realized that I didn't have to accept age as an excuse for feeling badly.  I started taking pilates from someone that truly cares about her student's well-being, Karen.
Karen Christiansen is always taking classes to increase her knowledge of mind and body.  I've benefited so much from her hands-on instruction.  For the hour I spend with her I am calm and focused on re-training my body to move the way it was meant to move.  Did you know that there are some muscles that forget what they're supposed to do?  It's true and that leads to injury and pain.  Anyone in any shape can benefit from pilates.  As I found out, "it never gets easier, you just get better."
Karen works for Agile Monkey in Santa Cruz as a senior instructor.  They truly have the best instructors and atmosphere.  They certify their instructors so you know the level of knowledge you should expect in your class or private lesson.
Karen has given me so much that I wanted to thank her with a personal gift from my heart and  hands.  I'm often nervous about giving my jewelry as a gift, because I want to make sure someone will love it.  So I told her what I wanted to do and if she would let me know what type of jewelry she would wear and if there were particular pieces of mine she liked.
I love making brooches, but they're not a high sale item, so I was very happy to have her ask for a brooch!  She loves my work so she gave me free rein to create. 
I spent most of the summer calmly waiting for inspiration to strike.  I was so excited when I found this septarian geode cabochon!  I knew immediately it was the inspiration I was looking for.  If you look at this page on their site you'll see a photo of Karen in a similar pose!  While creating the piece, however, I decided to rotate it, adding a bronze colored ammonite from the bottom.
I gave it to her yesterday and she loved it!  It was in a palette she'd been looking for so that was awesome, too.  It was so wonderful to give her a token of my appreciation for making such a difference in my daily life.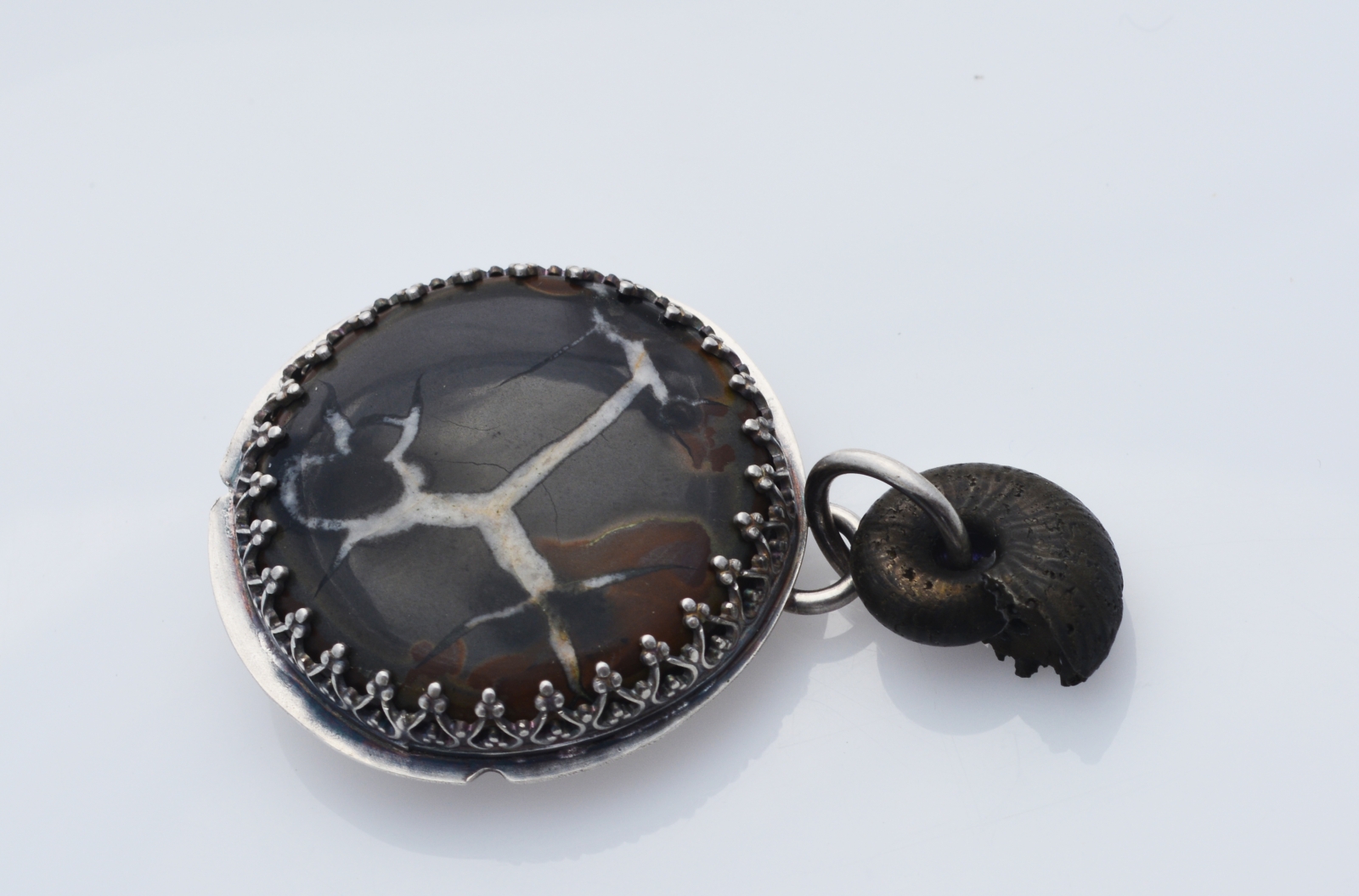 Septarian Geode, Ammonite, Sterling Silver
For you artists and crafts people out there, do you give gifts of your work to folks that have made a difference in your life?  Since you put so much of yourself into your work, do you worry that they won't like it?  I'm curious who you thanked and what you made to do so!