January 07, 2016
Pantone picked two colors for Color of the Year - Rose Quartz and Serenity
Although I don't purposely design for the Pantone color picks, I do seem to get influenced subliminally by the retail stores.  It's because you'll find in clothing and home stores these colors predominate.
This is a fun post to create, because I get to play a shopper in my own store and sort of a detective.  So let's go see what I can find in my shop that use the new colors.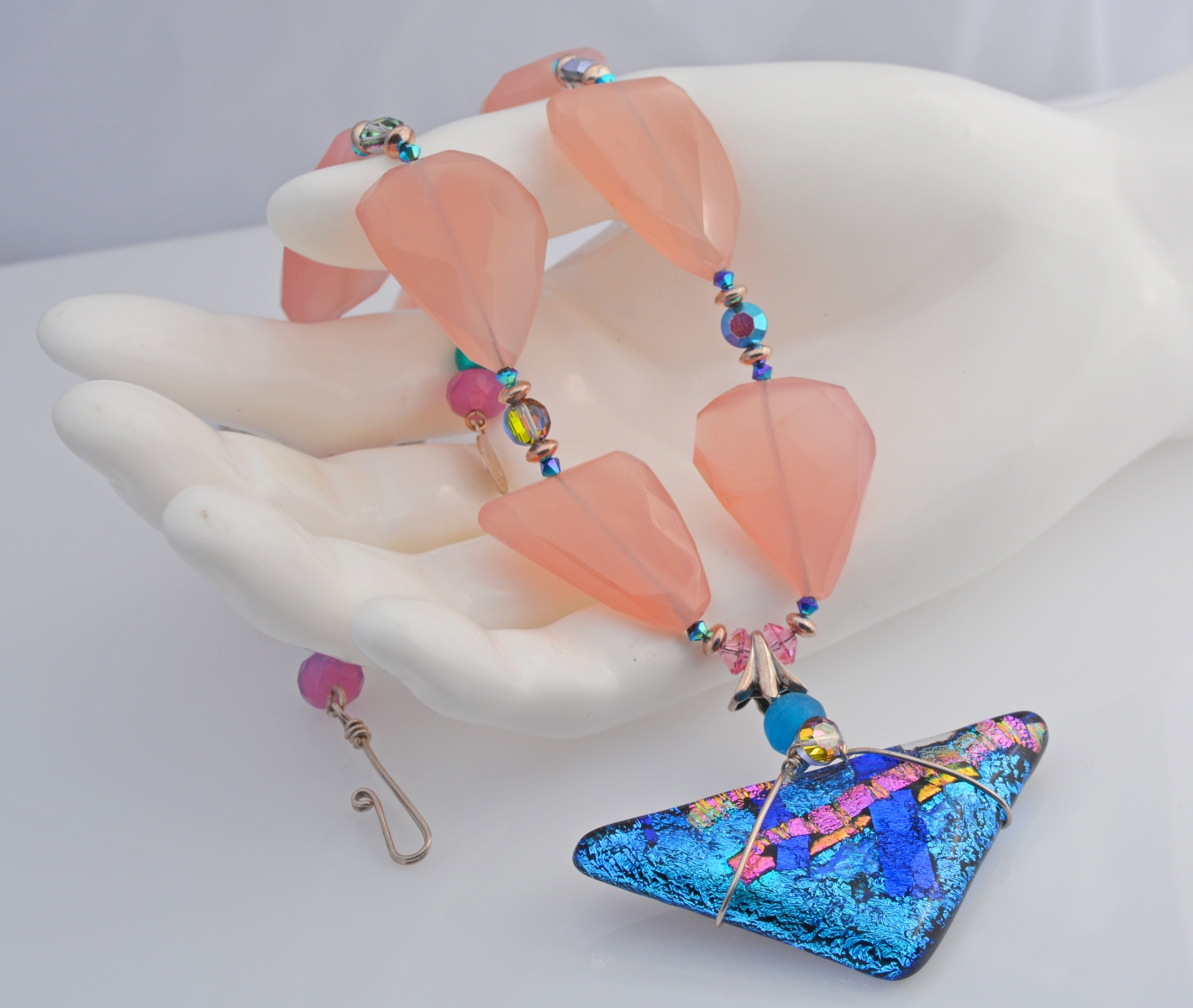 Pink chalcedony, one of the few fused glass pieces I've created
vintage crystals, sterling silver wirework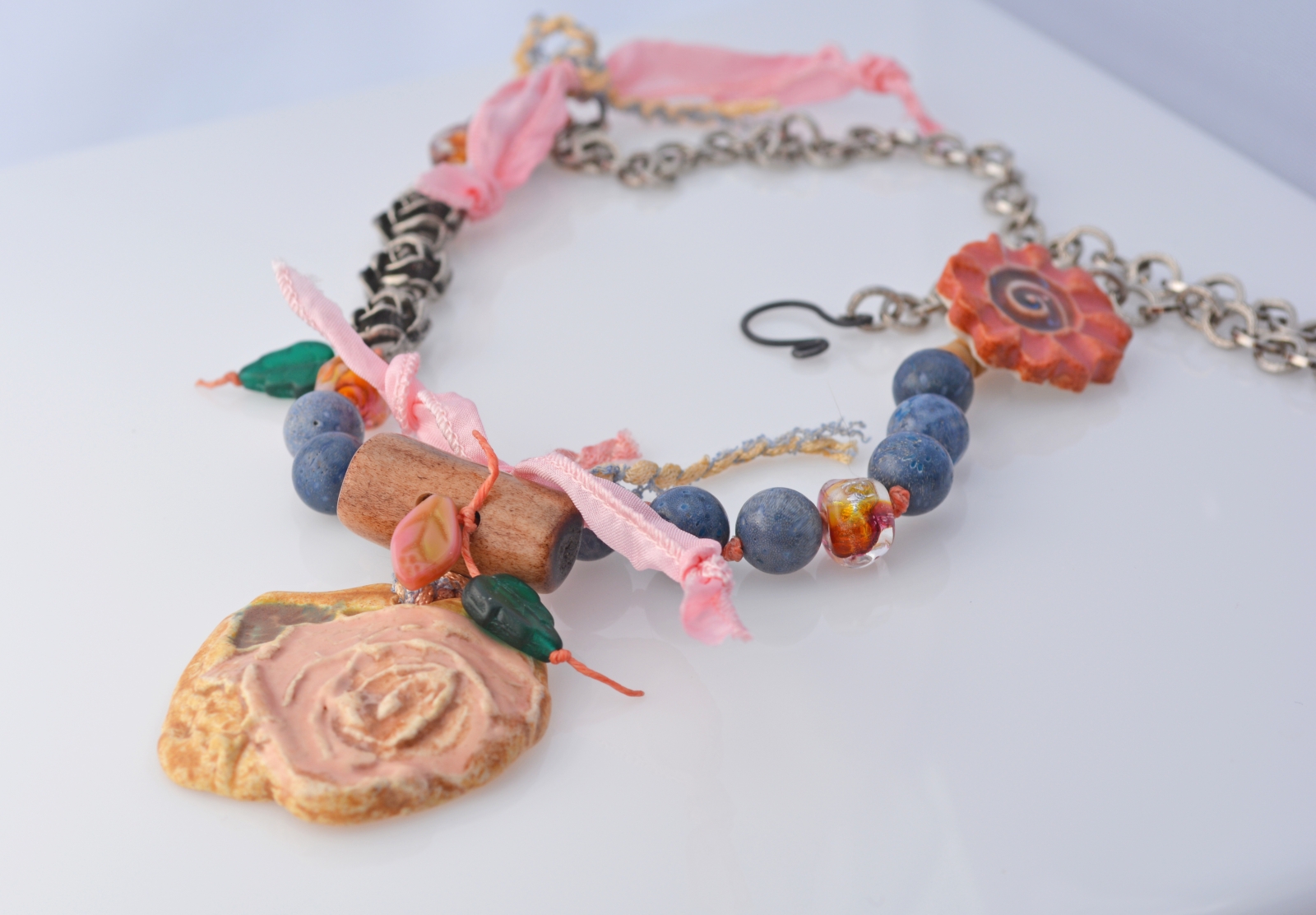 Ceramic focal with blue denim coral beads
lampwork, Lisa Peters ceramic button closure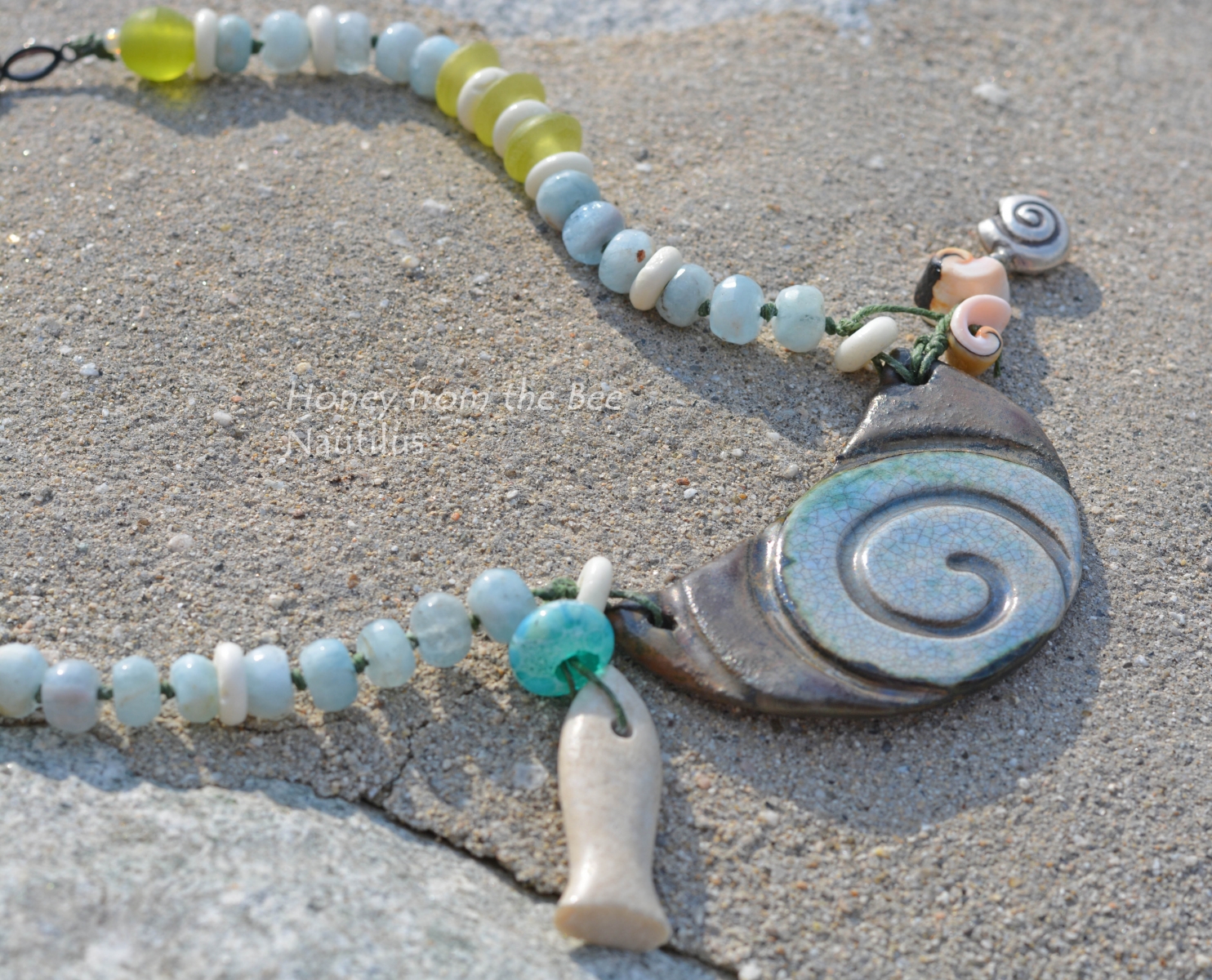 Ceramic focal by Lisa Peters
Aquamarine, bone, lampwork, shells

Lampwork butterfly wing
Fine Silver flower created in my studio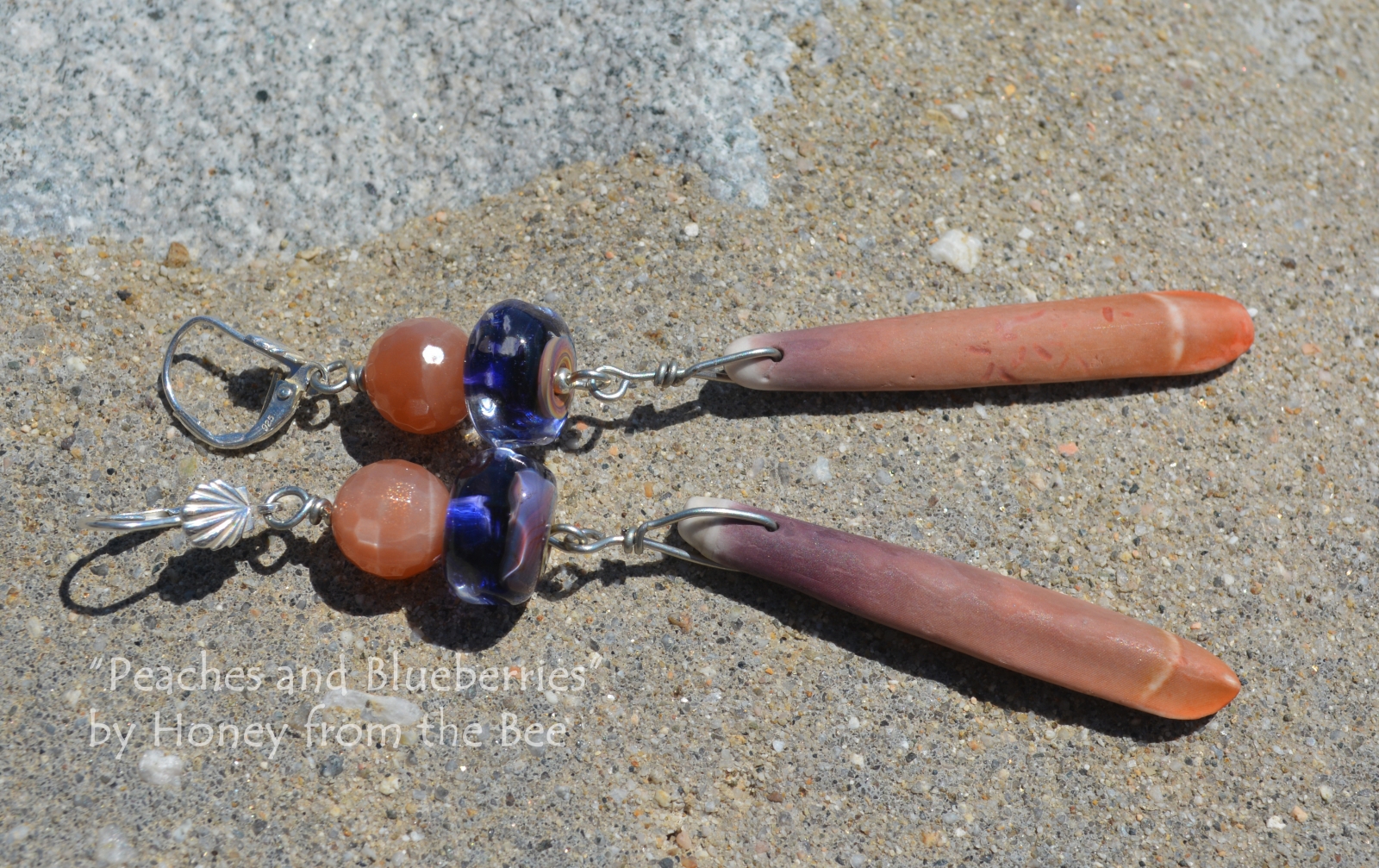 Sea Urchin Spines, lampwork, peach moonstone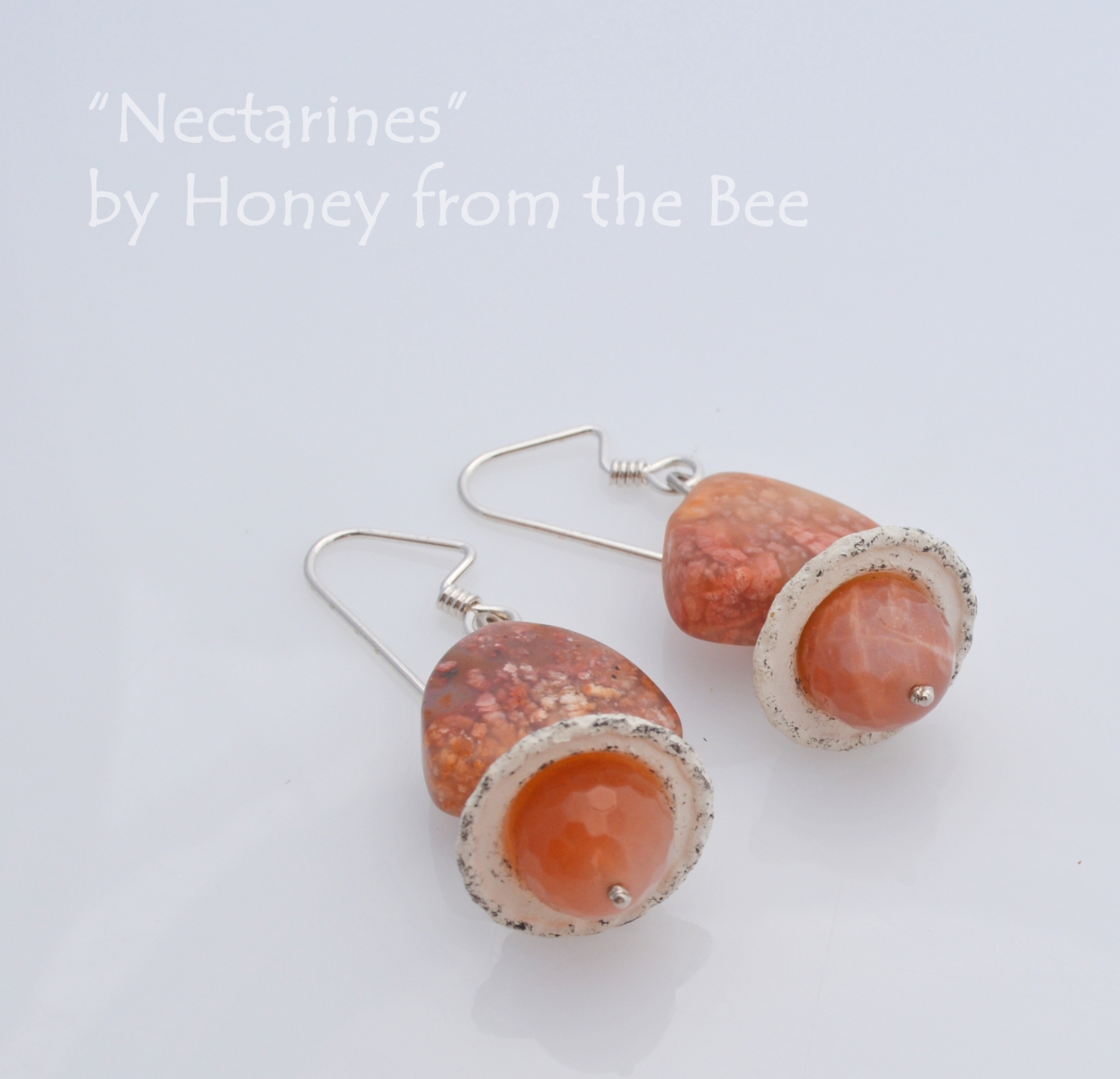 Peach Moonstone, Jasper, vintage cap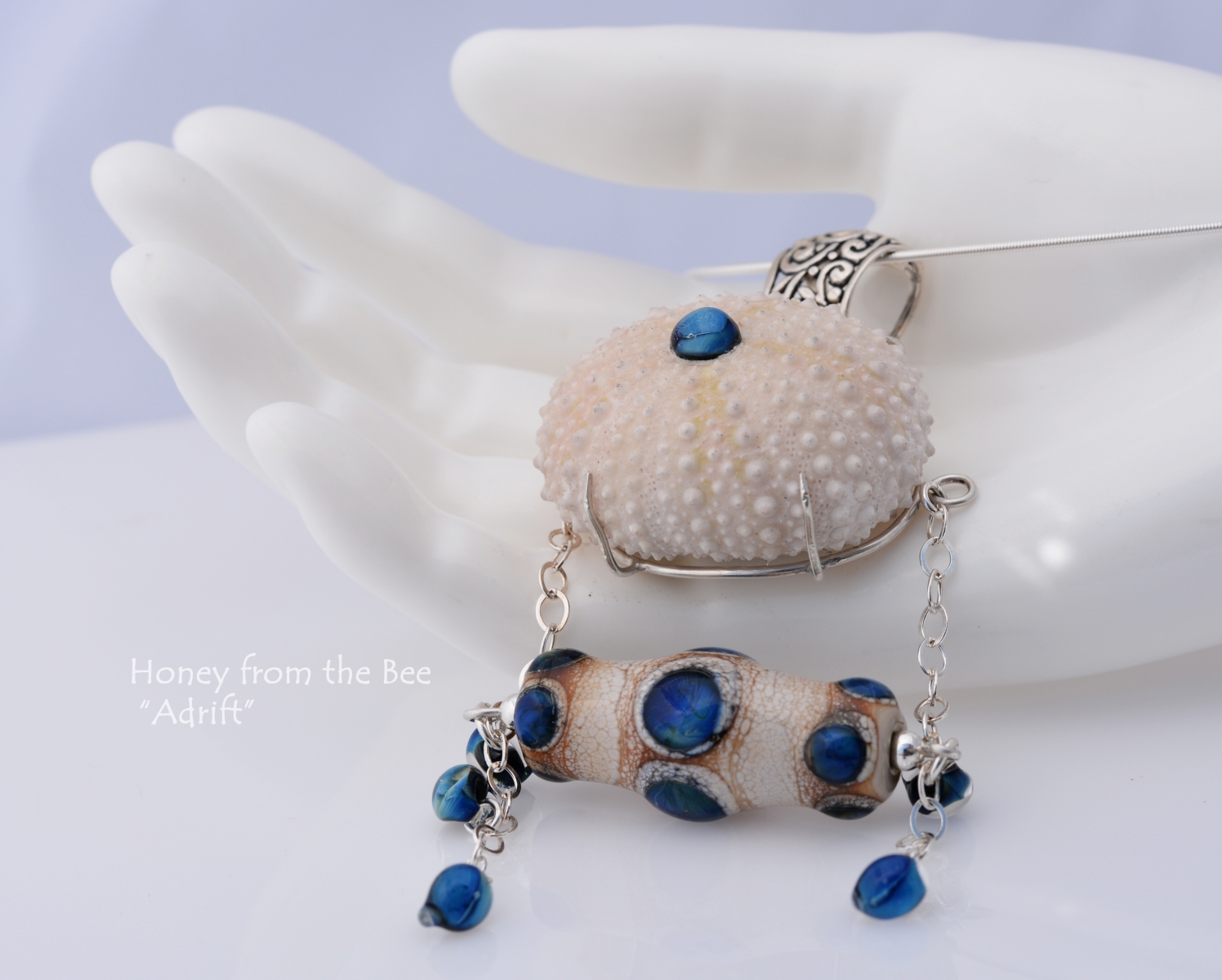 Sea Anemone shell, Sterling Silver
Lampwork by Canyon Echoes

Lampwork, beach stone, Chrysocolla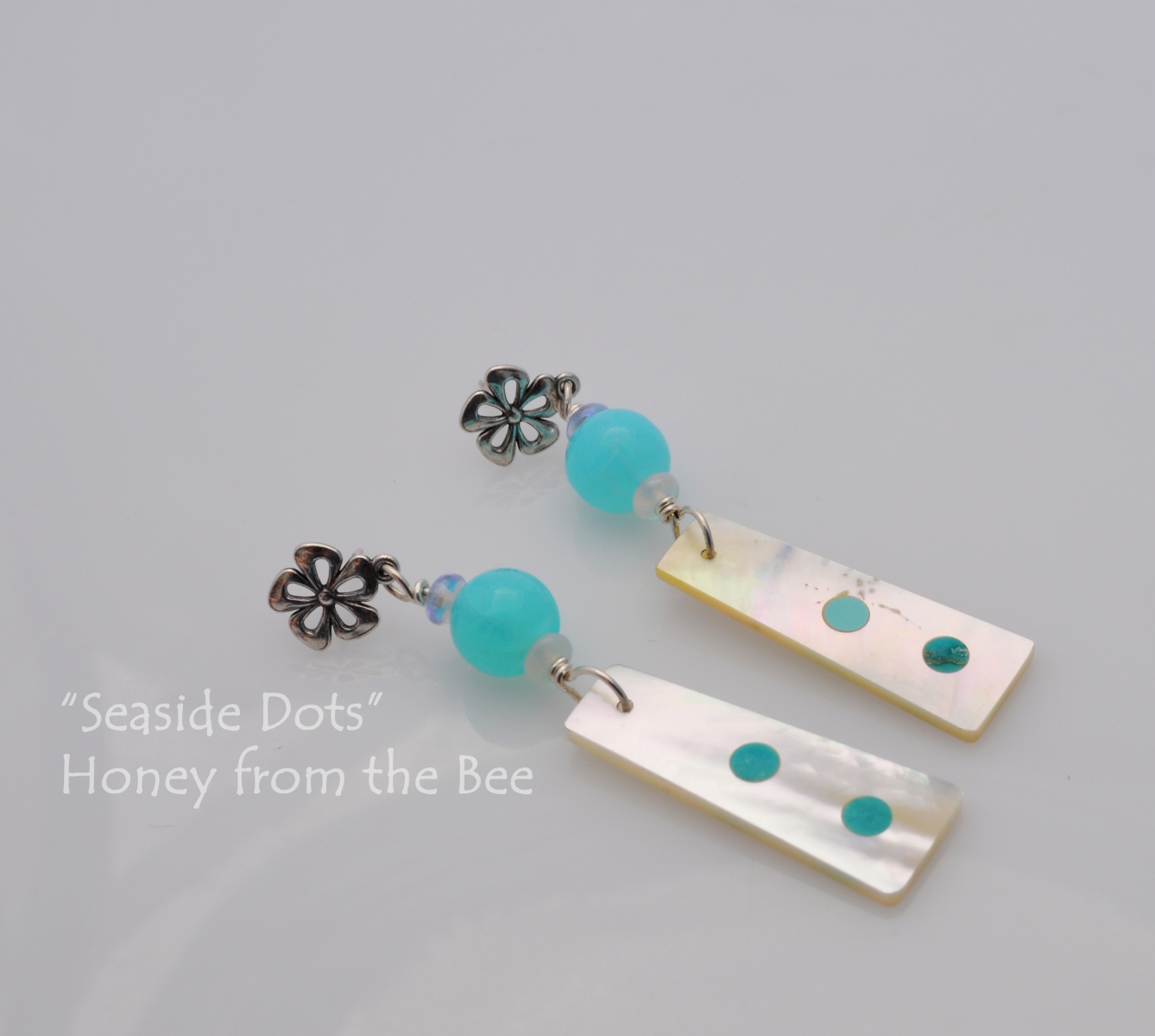 Peruvian Opal, inlaid mother of pearl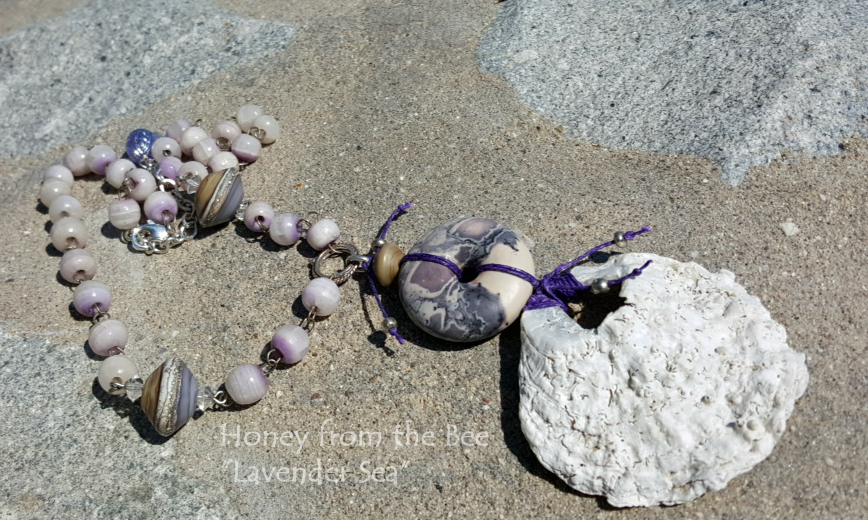 Porcelain Jasper by Gary Wilson, vintage banded amethyst rosary
lampwork by Canyon Echoes, found shell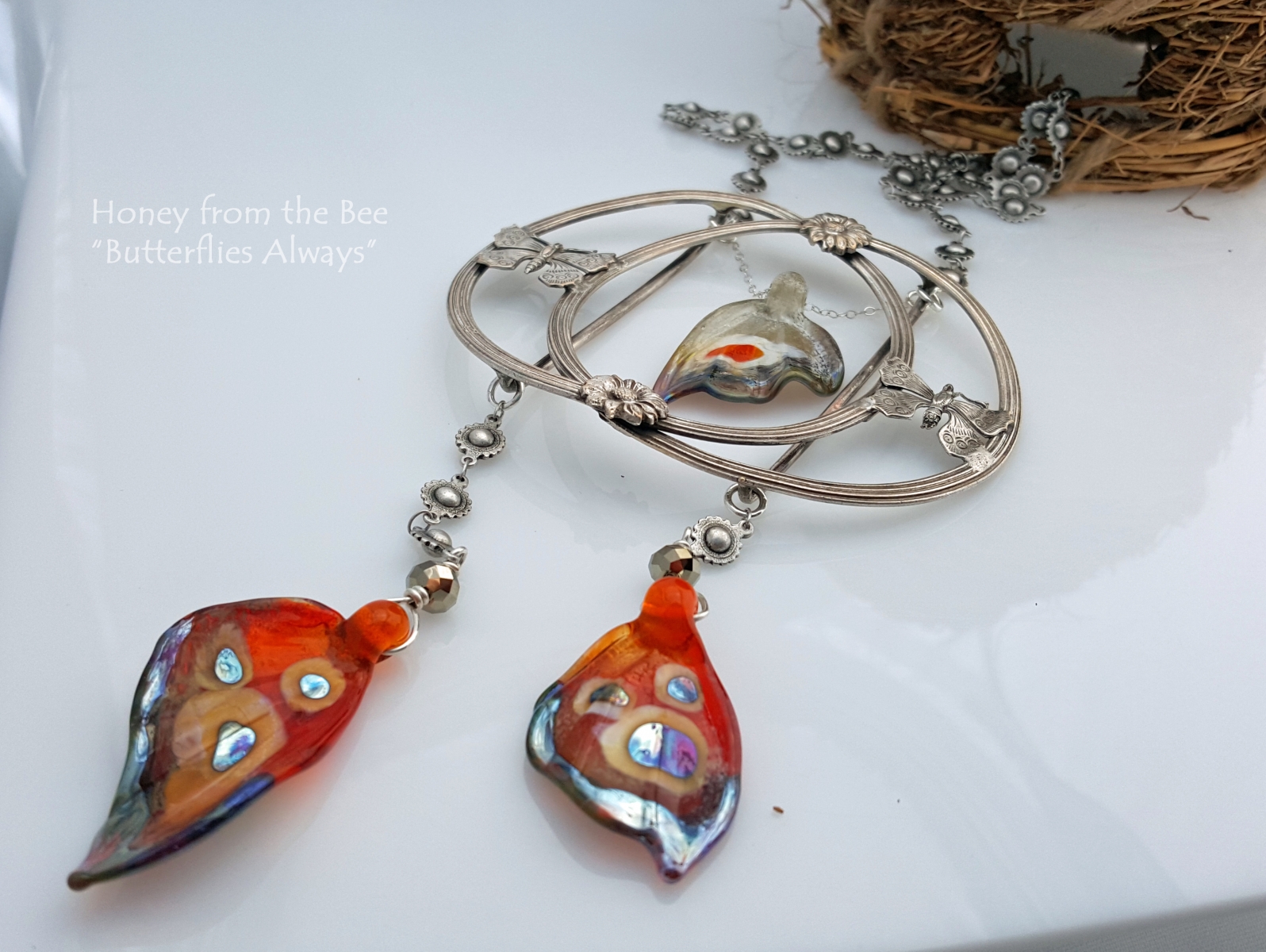 Art Nouveau Butterfuly Statement Necklace
lampwork, vintage buckle
Fossilized Coral Agate Earrings
dangle from GF chain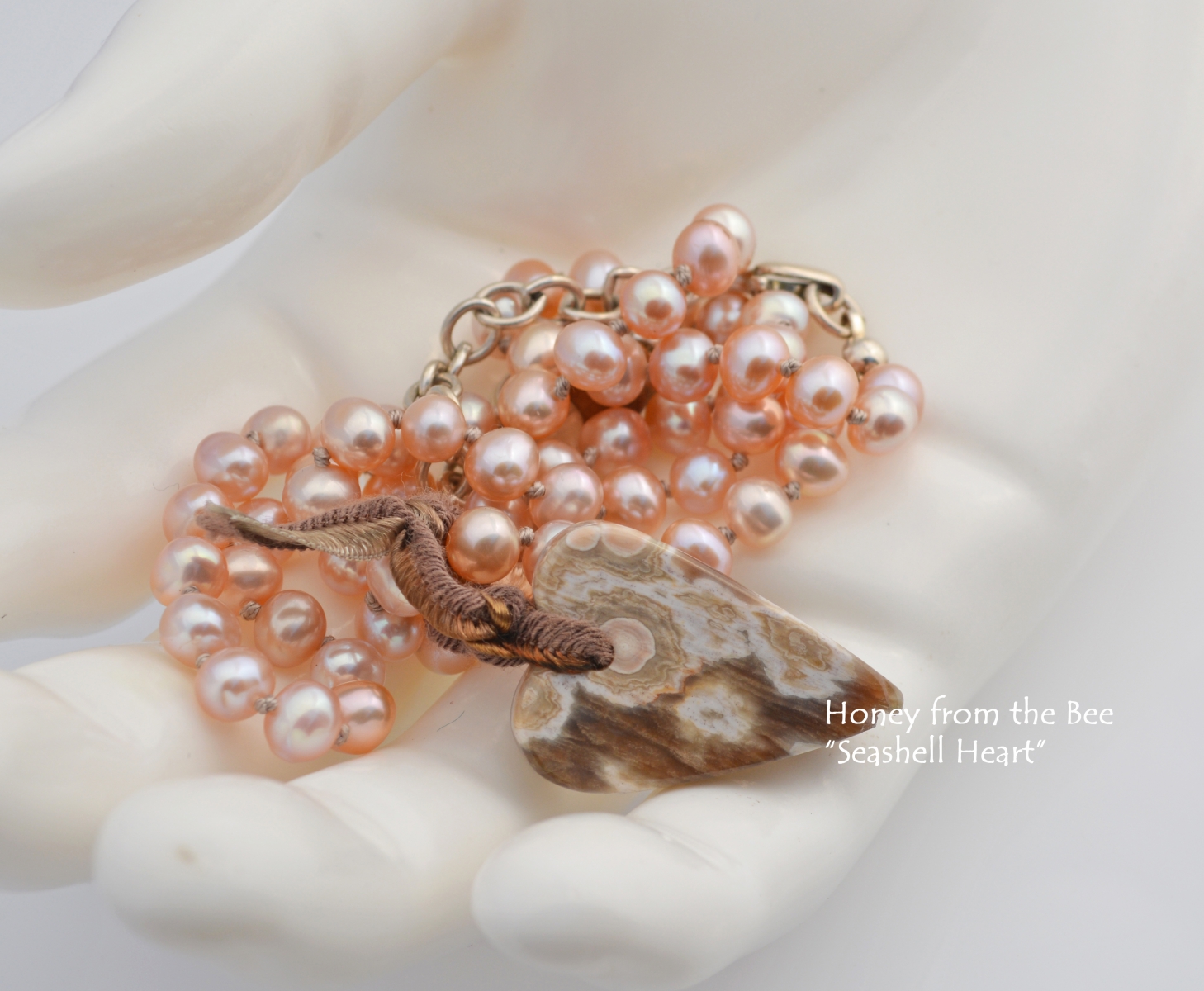 Ocean Jasper, pearls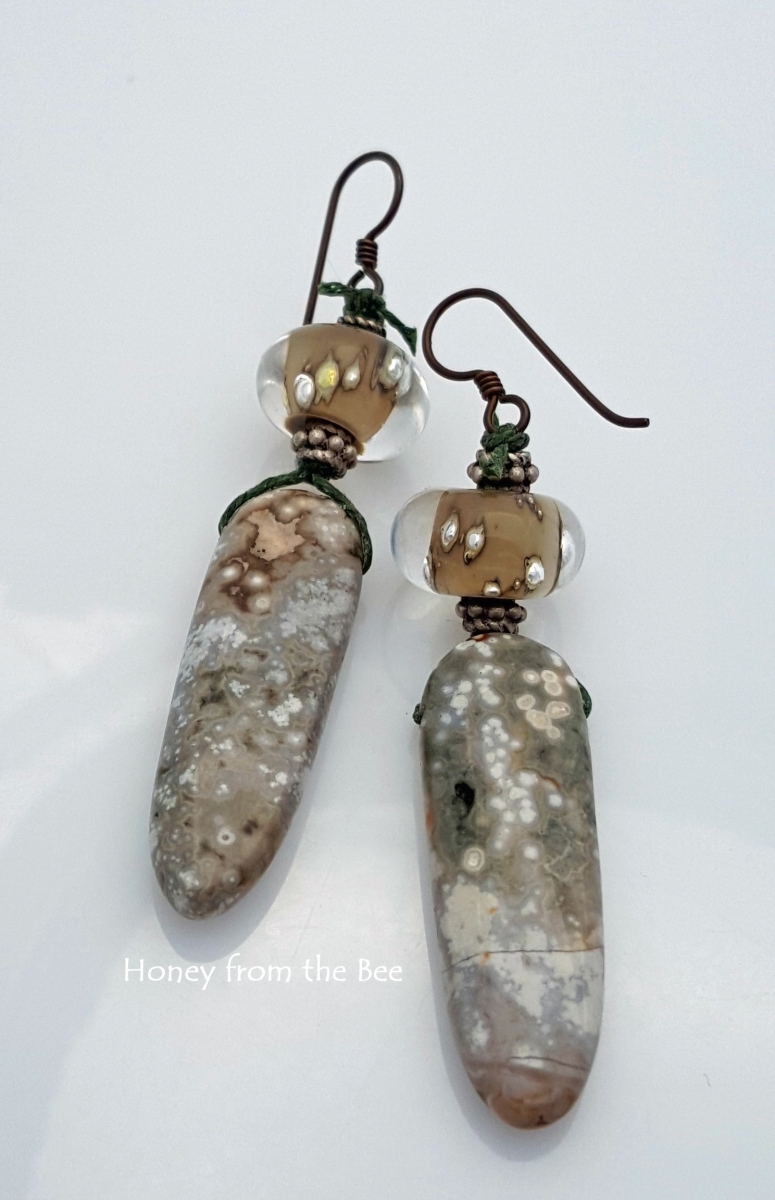 Jasper, Lampwork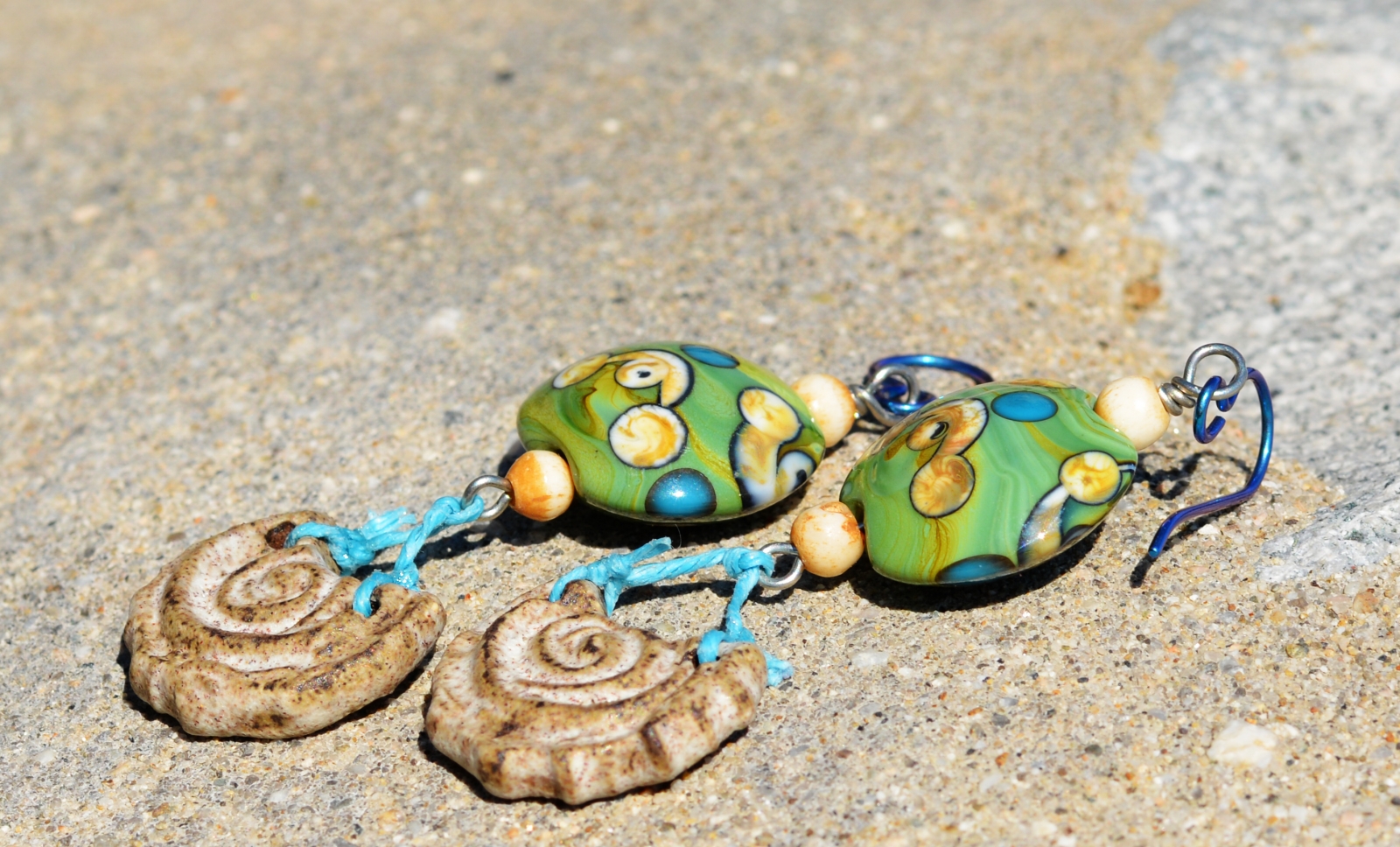 Lampwork, Ceramic, linen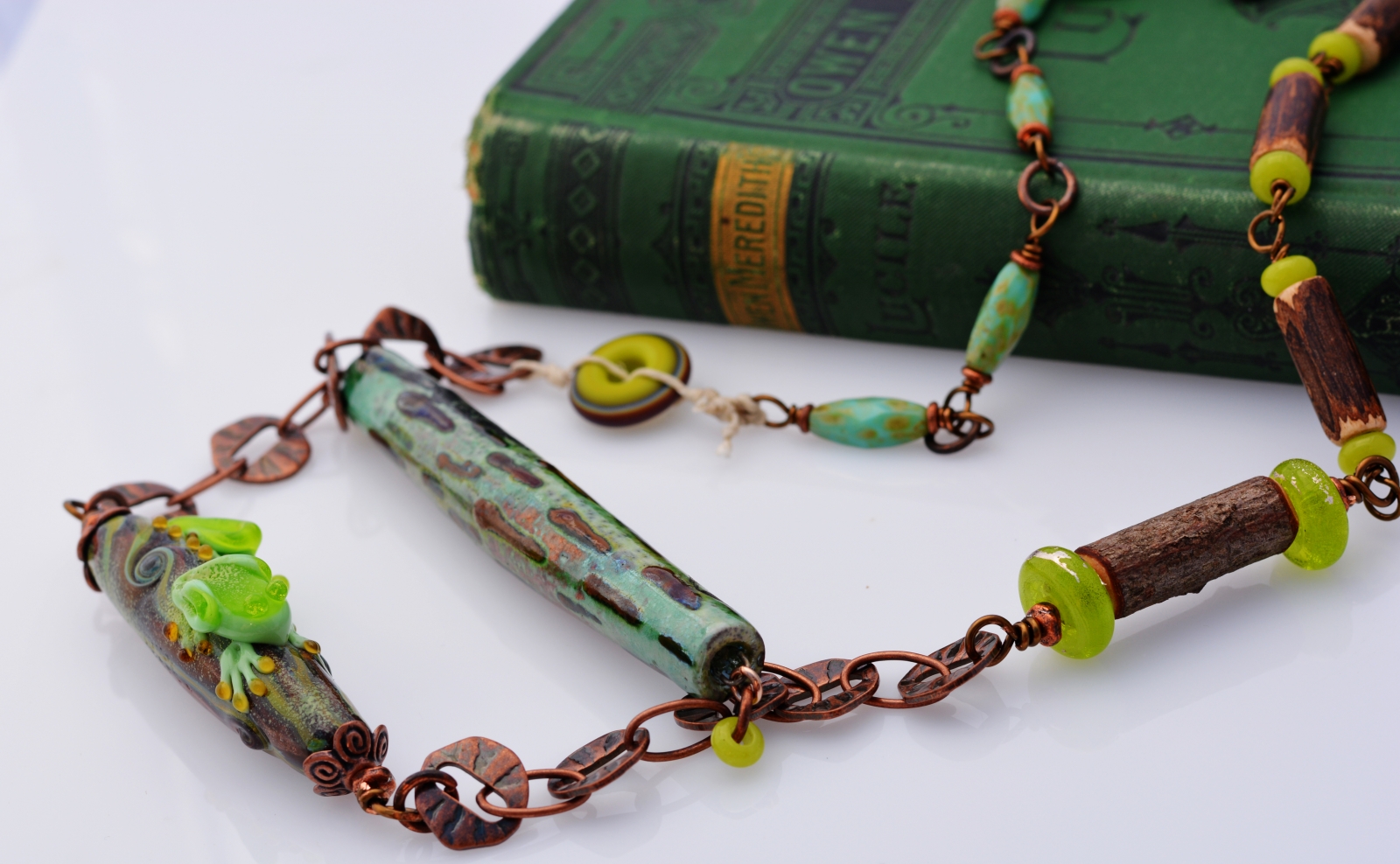 Lampwork focal - Meital Plotnik
Ceramic focal - Lisa Peters
misc other beads
And that's just a few picks!  Do your own investigation in my jewelry shop and you'll find others that will work for this Spring and Summer's colors.