February 12, 2014
Even here in dry California we are excited about Spring.  Since we didn't get our green hills this winter we are looking forward to our gardens bursting with color.

from Pantone's site
Radiant Orchid is their color of the year!
This time of year I also love to see the colors that department stores and home decor shops have on display.  They're directly affected by the folks at Pantone that announce the Spring-Summer colors way in advance for manufacturers.
Like many who create artisan or handmade jewelry I create jewelry in the colors I want to create in, but we also can't help but be affected by the Pantone colors since they are all around us in the retail environment.
So as I have done in previous years I'm going to see what I have in my inventory that will coordinate with today's fashion.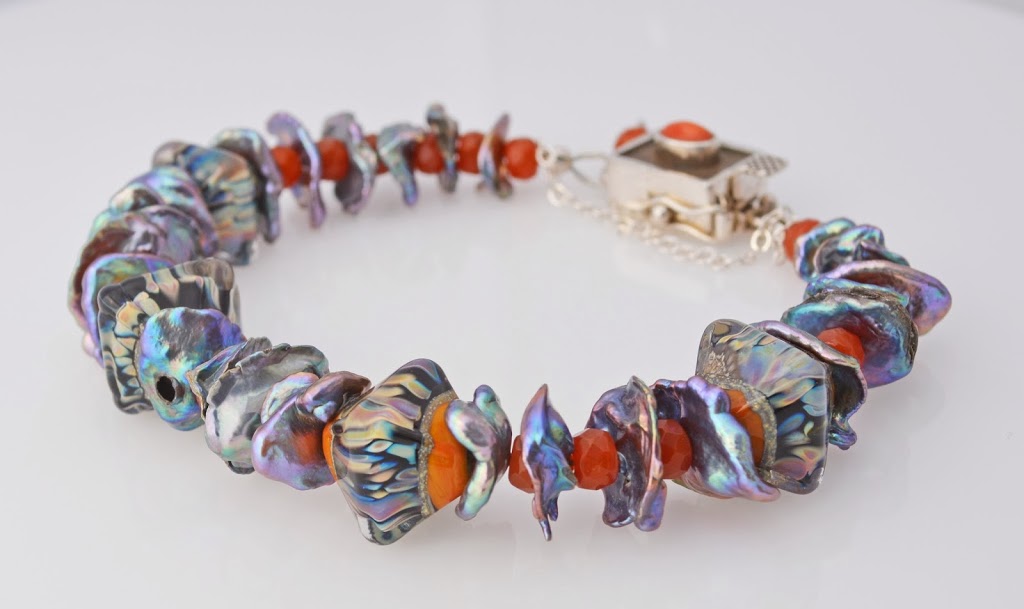 Kokanee bracelet (SOLD)
lampwork, keshi pearls, sterling silver, carnelian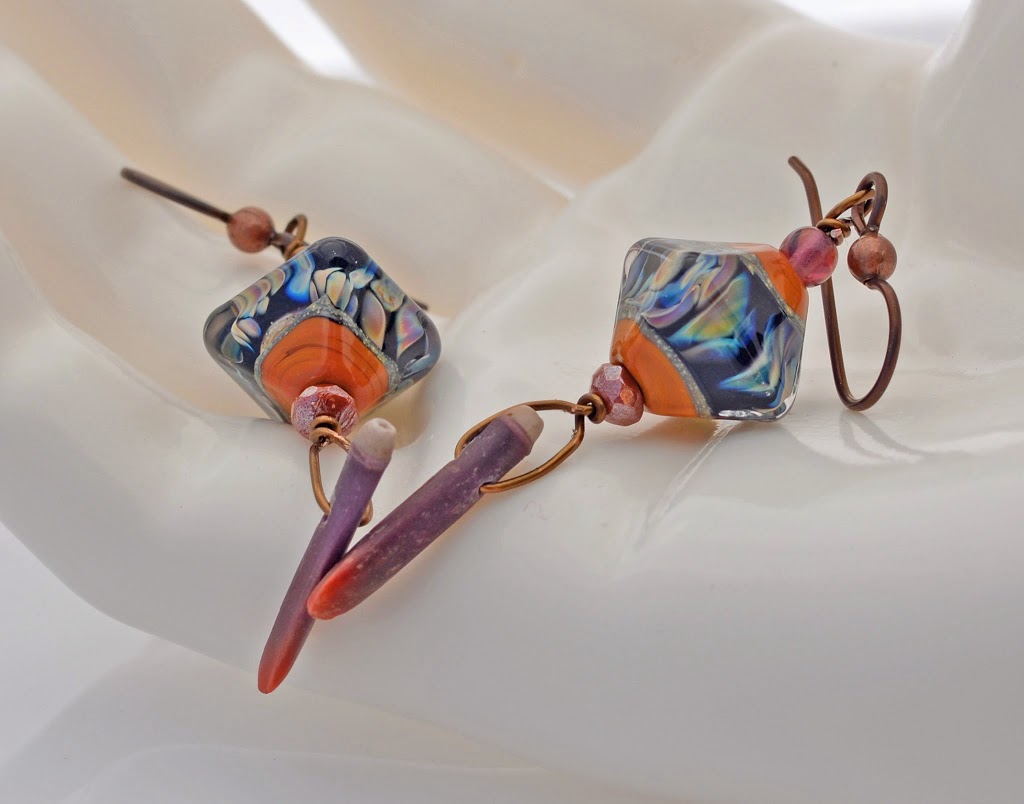 Peacock Raku earrings (SOLD)
Lampwork, sea urchin, crystal, glass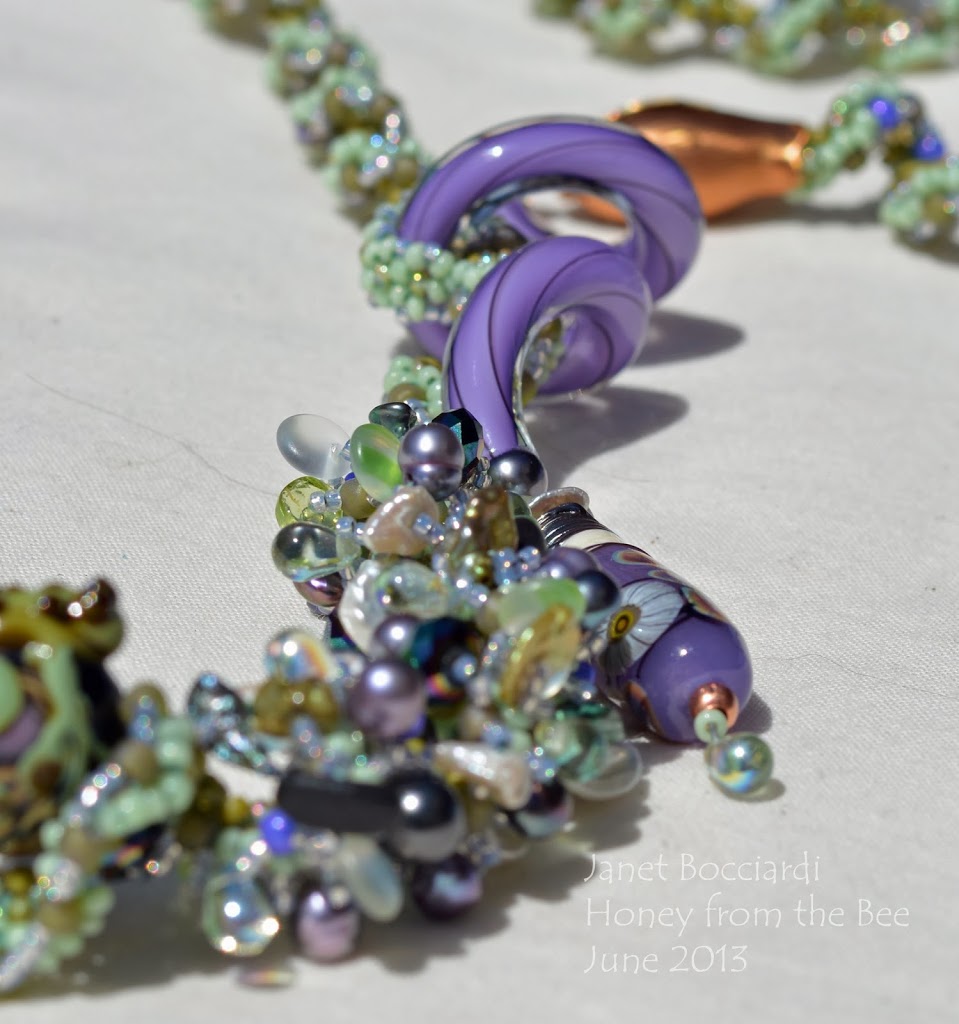 Leap of Faith Statement Necklace
Lampwork, pearls, glass, seed beads, crystal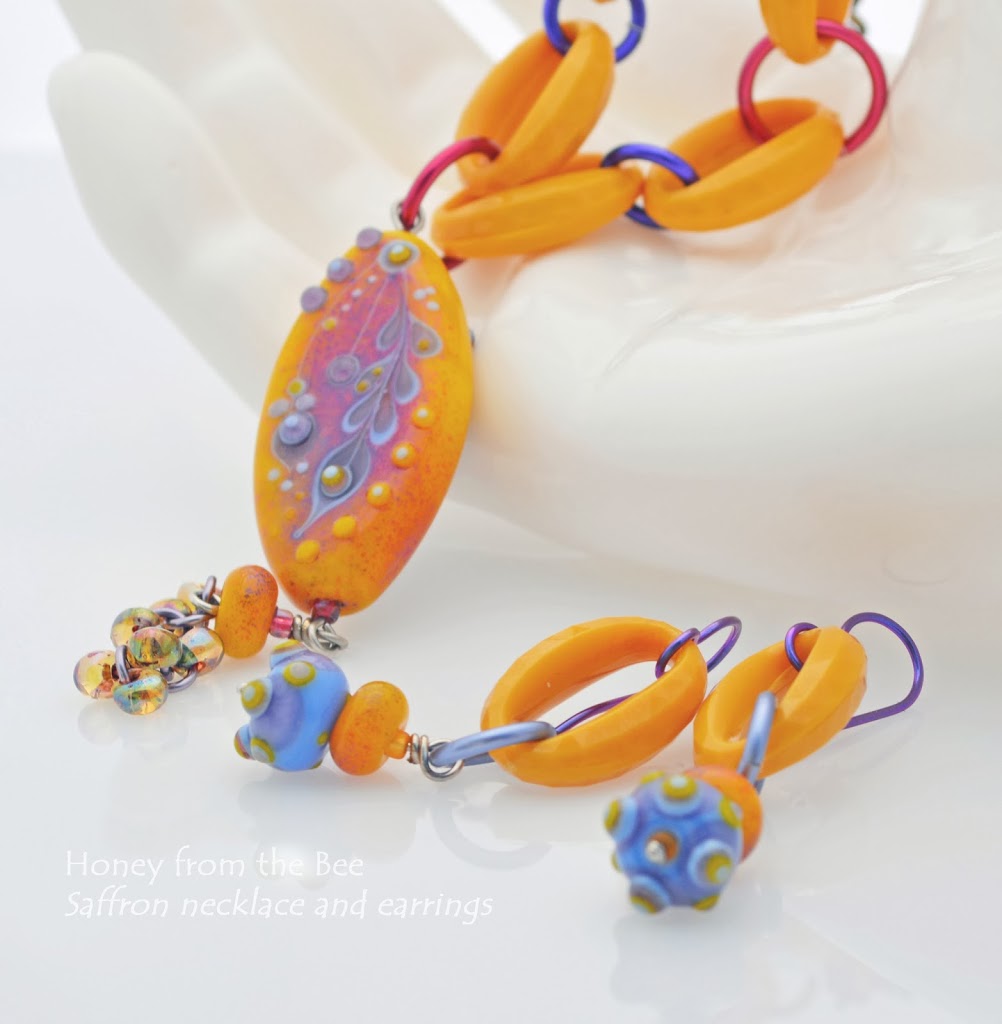 Lampwork, vintage plastic, anodized aluminum, glass, niobium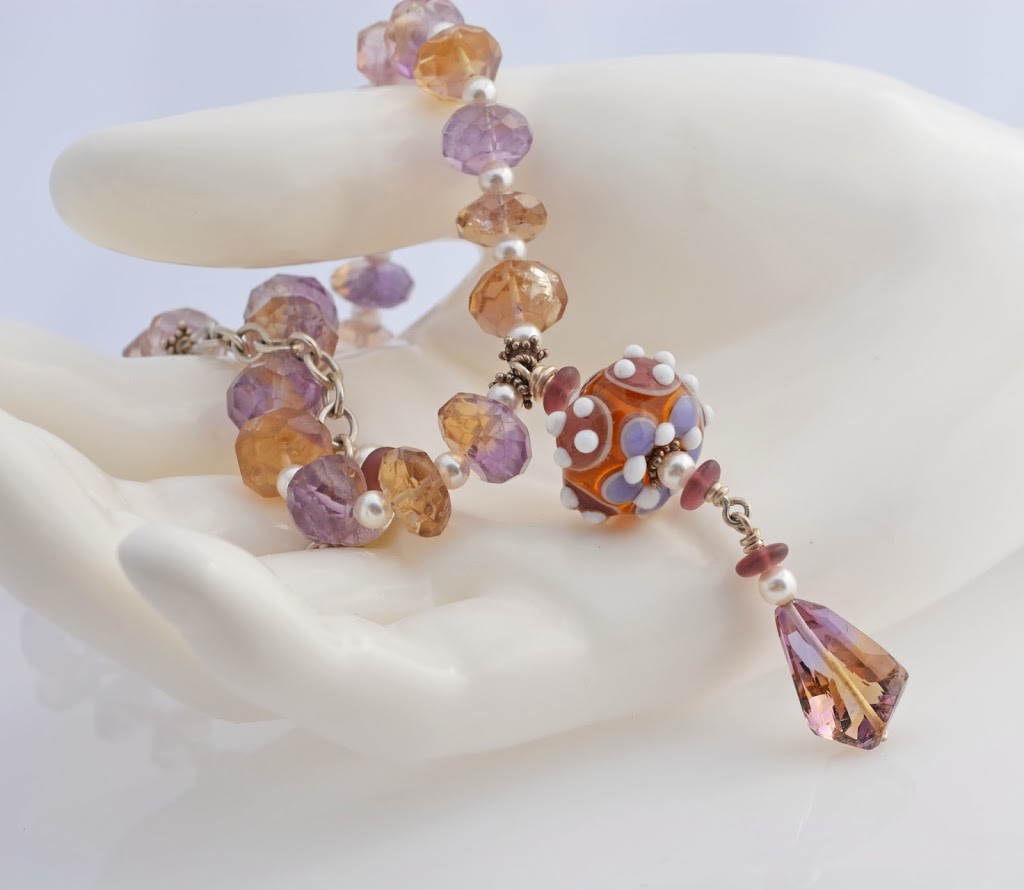 Lavender and Spice Statement Necklace
Lampwork, Ametrine, sterling silver, Swarovski pearls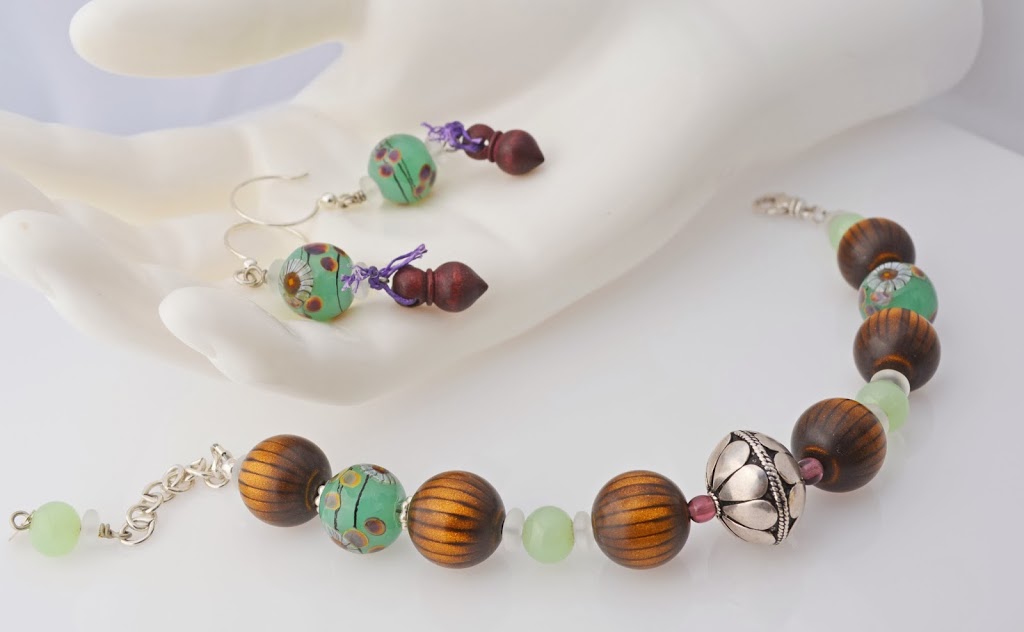 Green Tea Party bracelet and earrings
Lampwork, jade, wood, sterling silver, glass, linen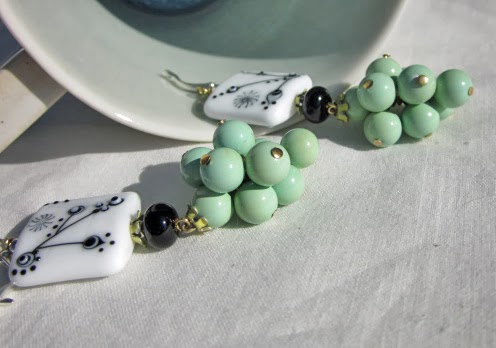 Take Me to the Moon earrings (SOLD)
Lampwork, vintage beads and findings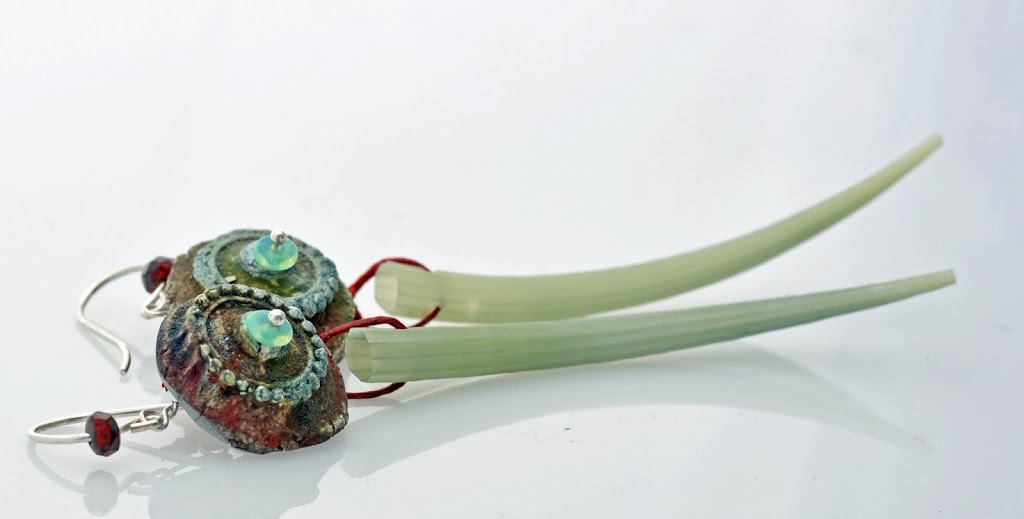 Shipwreck earrings (SOLD)
Raku pottery, Dentilium shell, linen, glass, sterling silver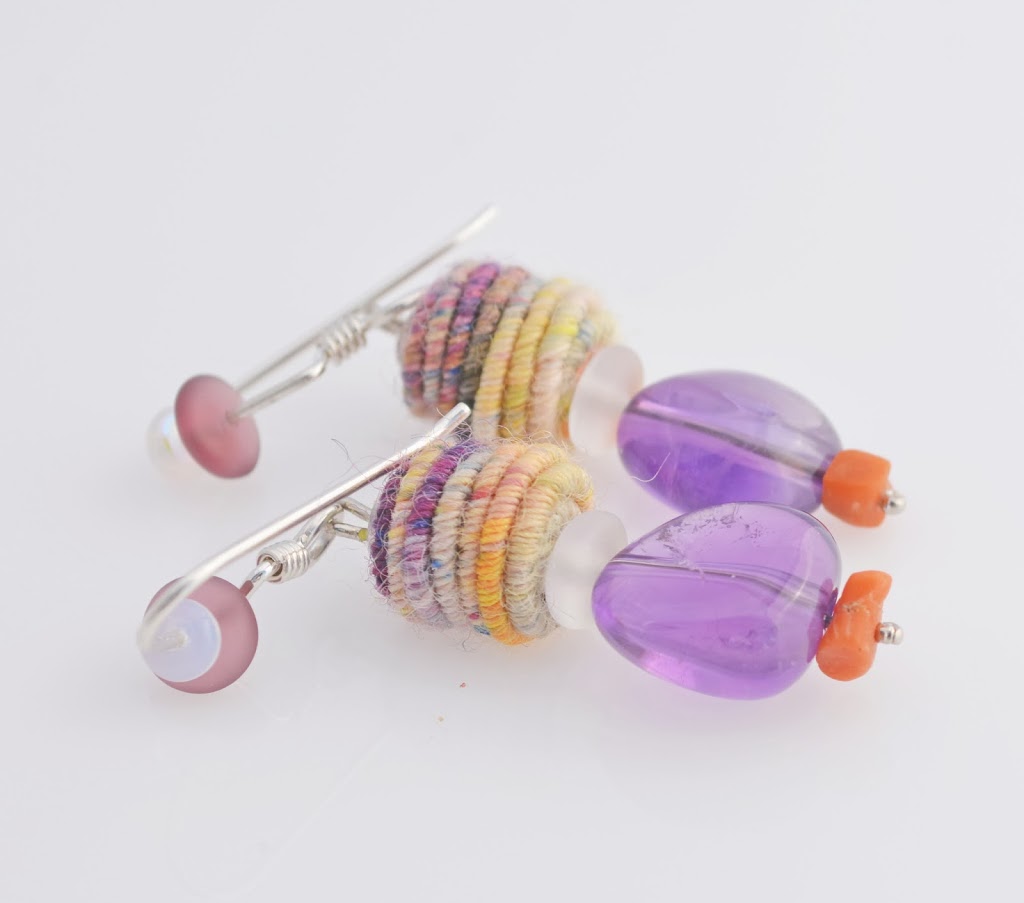 Under the Tuscan Sun earrings - SOLD
Amethyst, fiber, glass, coral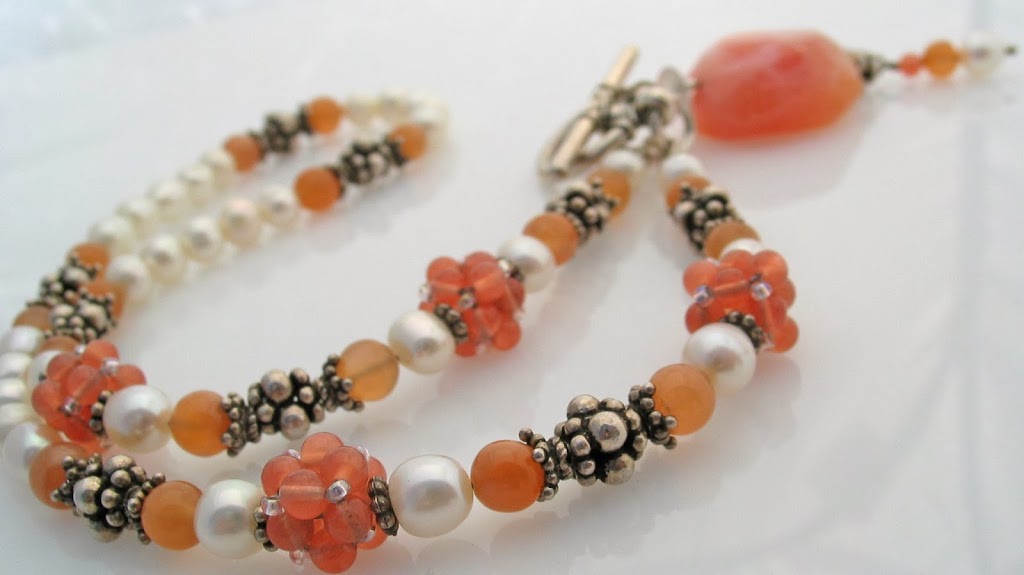 Carnelian, pearls, sterling silver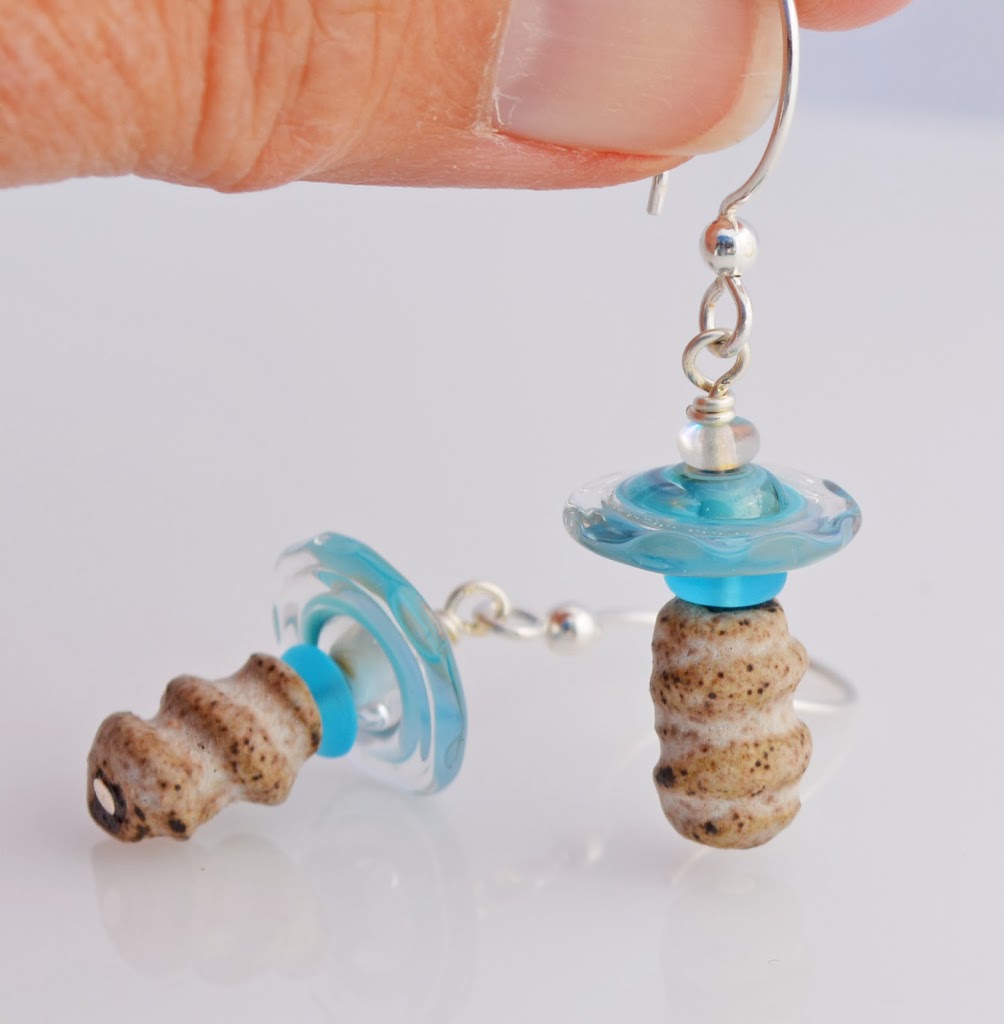 Lampwork, ceramic, sterling silver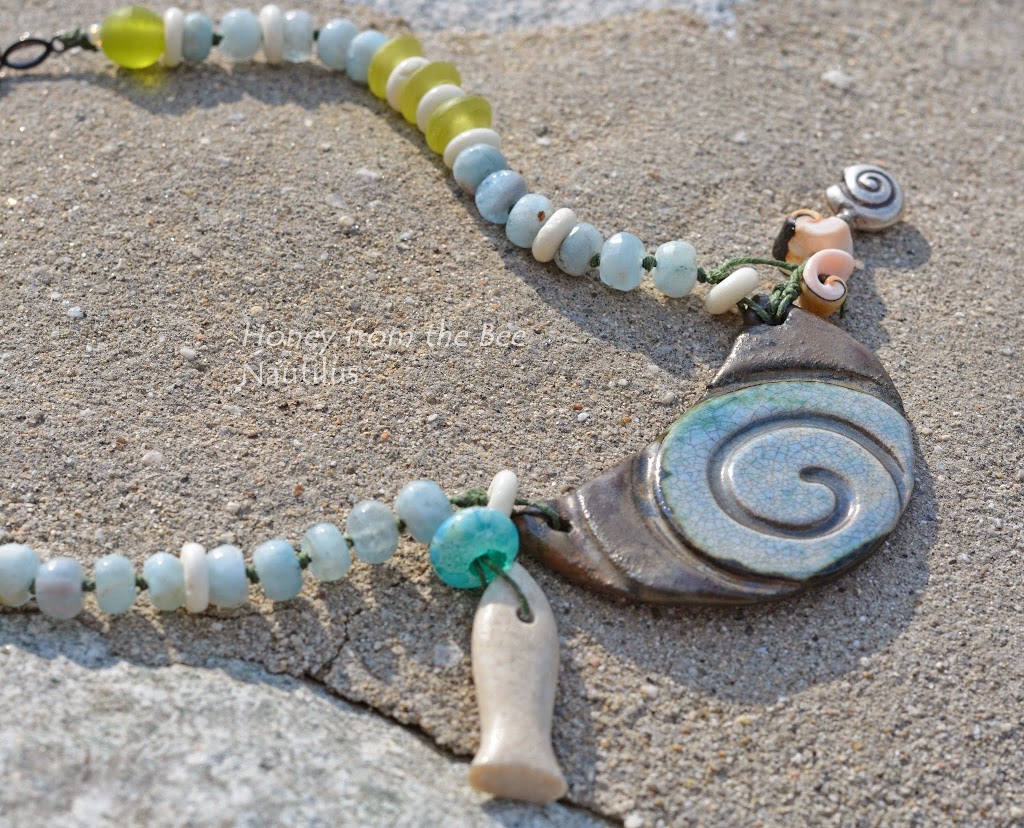 Ceramic, Lampwork, shells, sterling silver, aquamarine, recycled glass, bone
Here's hoping we in the west get a lot more precipitation and those of you in the midwest and east get warmer temperatures soon to bring lots of flowers and color to our landscapes.