September 25, 2011
In continuation of yesterday's post...  Here are some more lampwork artisan beads front and center in a colorful display of earrings in my shop.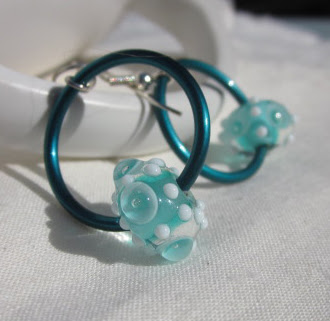 Bubbly Sea  U.S. made lampwork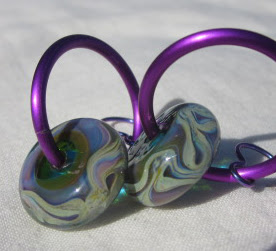 Smoke Gets in Your Eyes (SOLD) Lampwork by Donna Millard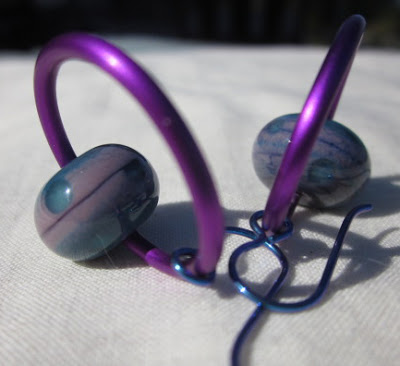 Berry Ripe - Lampwork by Mother Beads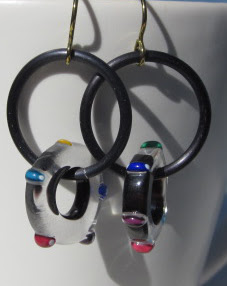 Color Wheel - Cane glass by David Christensen
and lastly, anyone wanting to get a jump on some fun holiday earrings?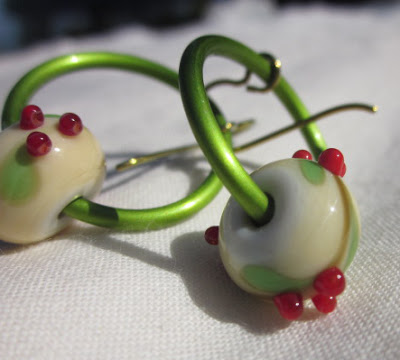 Holly Hoop (SOLD) - lampwork by Mother Beads