February 27, 2012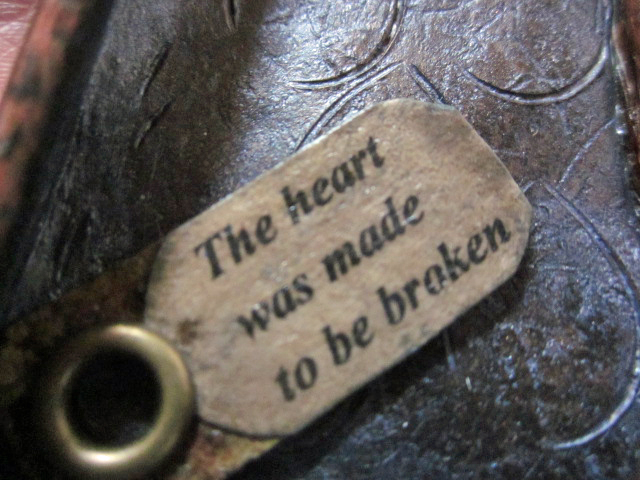 Only half the fun in participating in a swap is creating the one you'll be giving.  The other half is opening the package you receive!
I could hardly wait to open the package from Caroline of Bent Whims Studio.  In fact I didn't wait long as I tore into in my car in my driveway!  She'd given me a foreshadowing by saying it was dark and hoped I was okay with dark.  I love dark!  In fact I love creepy and looking at the dark side of ourselves.  I may, I should, I must just go there one of these days.  The only thing that keeps me back is knowing my husband is going to hate it.  I should stop worrying about that, right??
The heart is such a great deep red and looks very real in organ texture - like a kidney!
And one of the coolest things is the face glows in the dark!
It was serendipitous that the piece I created was sort of in the primitive style.  I didn't even look at her site until I was finished.  When I did see some her work I did a little dance knowing that she was likely going to like it and how fateful the whole process of creation. This is one of her art dolls on Etsy:
Thank you Caroline!!