October 16, 2011
Thanks for hanging in there while I've been a little slow in getting out posts.  The next few weeks might be a bit light due to a lot of personal stuff  going on right now that's taking priority.  All good - but just stressful in some cases and time consuming in others or both!
I thought I'd go back and catch us up on a
set of posts I was doing on our Fall 2010 20th anniversary cruise from Istanbul to Barcelona.
 I last posted in
June
 for our port stop on the coastal area of Italy and the Tyrrhenian Sea.  We've only got a couple more stops before Barcelona.
Next up was Livorno which is the port where folks disembark for Florence and Pisa and other Tuscan towns.
 I'm afraid my report is not going to be as exciting as the pictures in your mind right about now, but it's just the way it goes.  
I hope you at least learn a few fun facts though!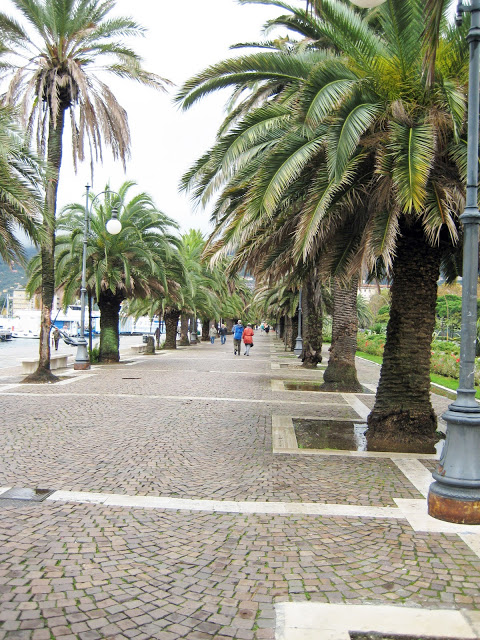 Livorno Boardwalk
By the time we hit Livorno, known in English as Leghorn*, my husband was several days into a cold with little rest and I was doing my best to fight off getting it.  We decided to take a breather from tours since we'd both been to the area a few times before due to my husband's family being from the area.  It was a great decision, because he felt better after the restful day and I managed to stay healthy.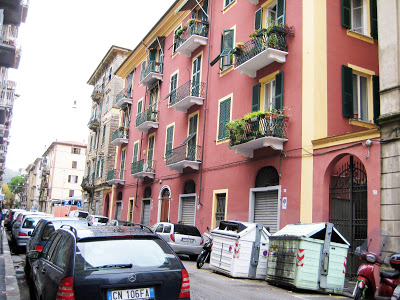 We did get off the ship and wandered through this historic town which was described as an "ideal town" during the Italian Renaissance.  Since it was Sunday and the shops were closed we only found a few spots to enter and otherwise just walked through the quiet streets.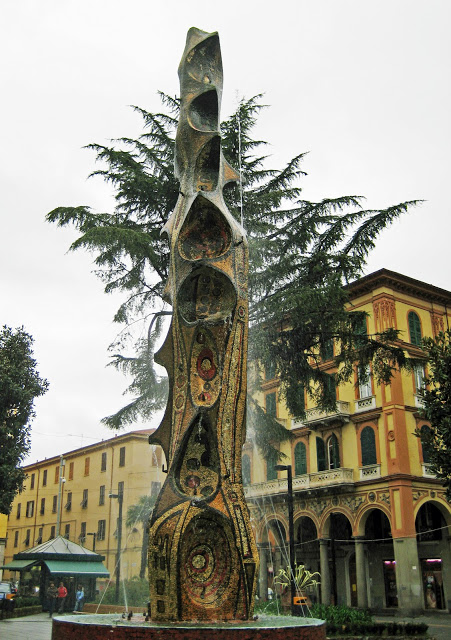 a beautiful mosaic fountain in the square
*The leghorn variety of chicken was named after the city. This in turn gave its name to the cartoon character Foghorn Leghorn. The city also lent its name to a kind of fine plaited straw produced there and, by extension, to the leghorn hats made from the material.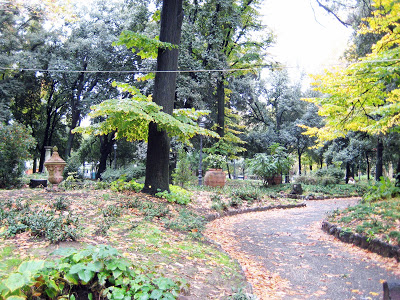 Tuaca, one of my favorite liqueurs (tastes like butterscotch,) is made in Livorno, as is Galliano.  Do you know what a Friggitoria is?  Neither did I, but I wish we had them here!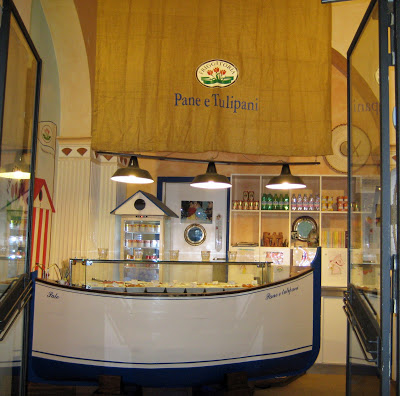 Friggitoria is a shop that sells fried food!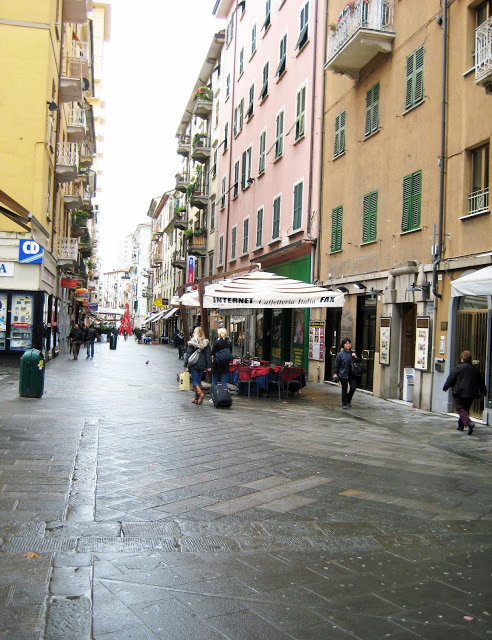 Pedestrian only street normally filled with shoppers
Before heading back to the ship we found a bakery with fresh panettone! Besides mincemeat pie, this is my husband's favorite baked good during the holidays.  It's so much better than the fruitcakes in our country that come from English recipes.  It's not so dense, none of that yucky candied fruit (just raisins) and the cake is not too sweet. More like Hawaiian sweet bread.  One year we found a boxed chocolate one that was awesome!  I believe this is the first time he'd ever had it freshly baked.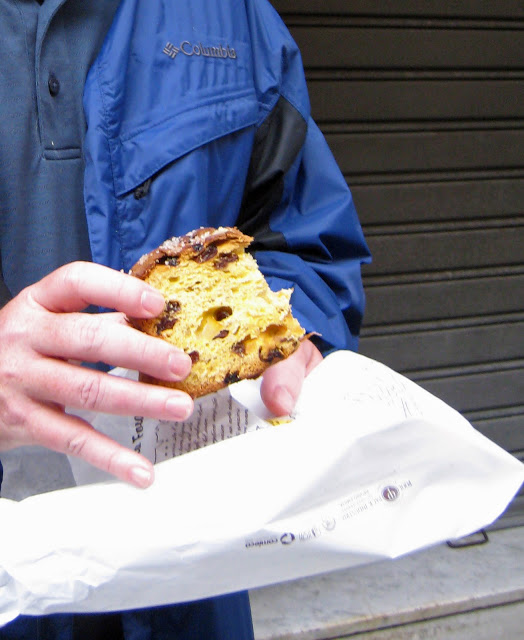 One more stop in southern France before we disembark in Barcelona!