April 12, 2015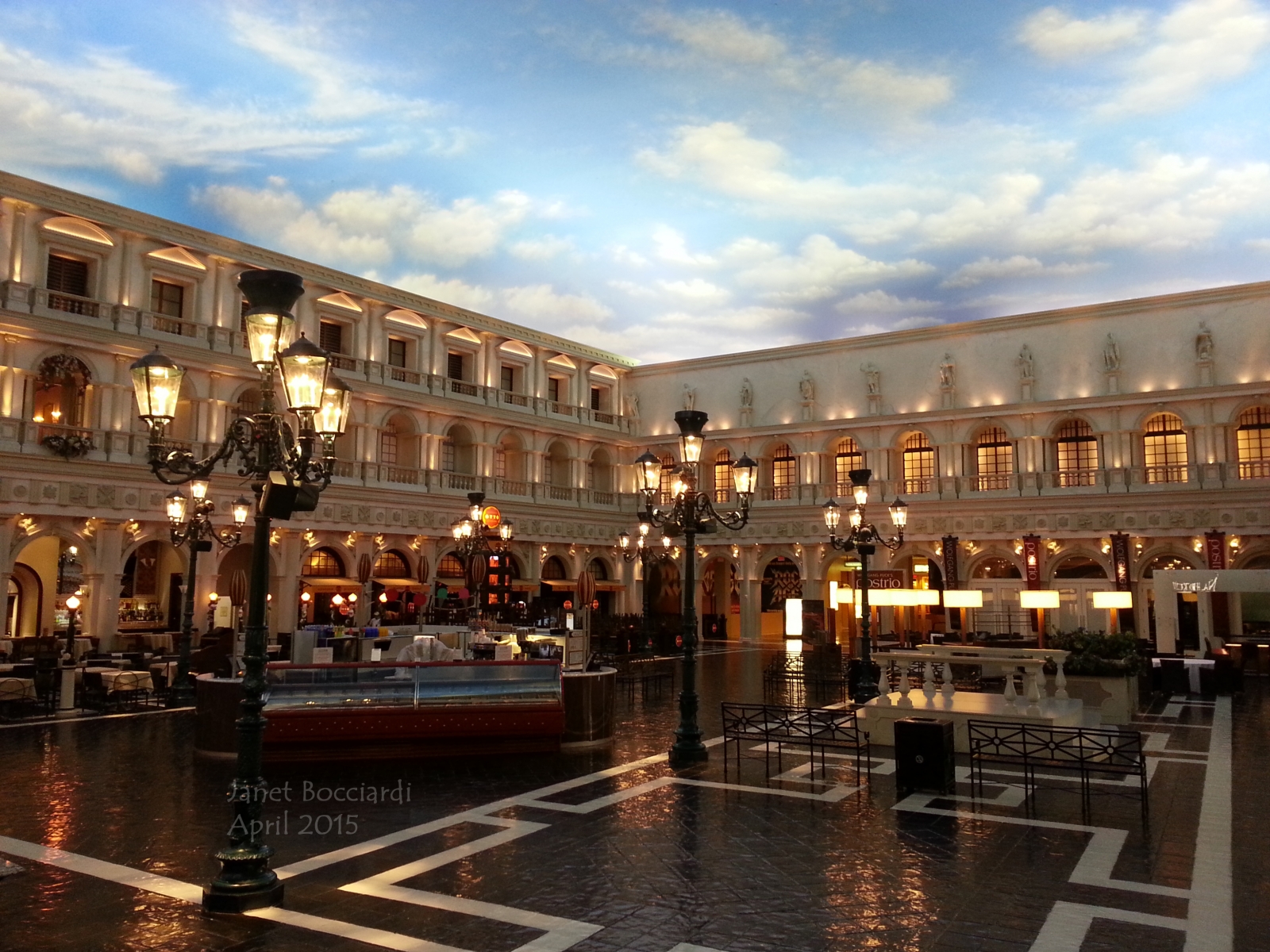 St Mark's Square recreated in Las Vegas
Each time we go to Las Vegas I wonder why we don't go more often.  
Our reasons to go back:
It's so close for us
so many celebrity and top notch restaurants to try
a show for every taste and wallet
spas for rejuvenation
artwork
beautiful spaces
fun for groups or just us as a couple
pampering
Art surrounds you.  Not only in the galleries on the strip, but artisans of many ilks have made this an eye-popping awe-inspiring place to visit.
They are masters of illusion.  There are the grand hotels named Paris, Venetian - Palazzo, New York-New York, Bellagio, and Mirage for example that transport you to another place.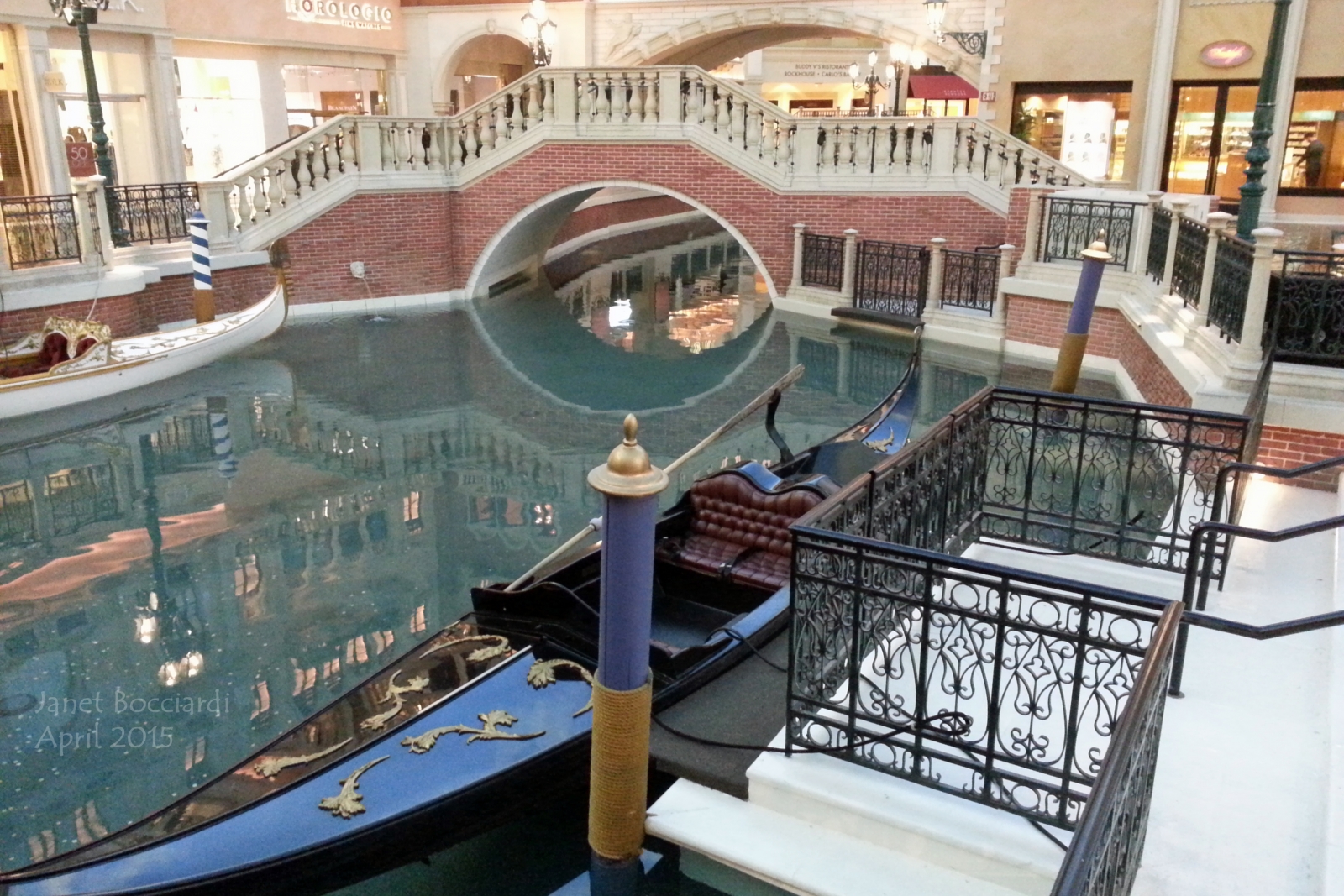 Lighting and mural artists change the skies to either the time outside or keep it daylight so that time is confused and you stay up much longer than you normally would.
The Palazzo's condominiums are still under construction, but you wouldn't know it.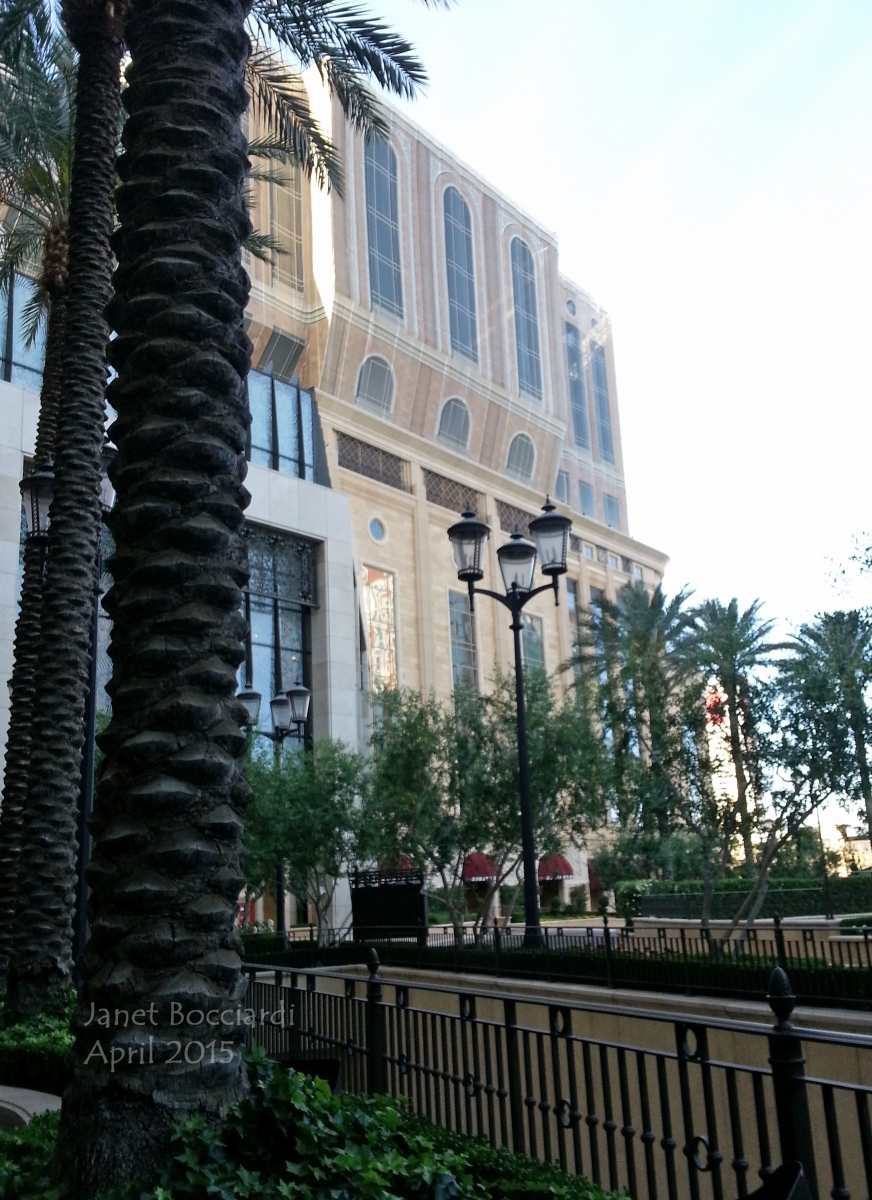 That's a very large tarp painted to look like the end result!
I love chandliers and could've done a whole post on the very large crystal and Venetian glass ones throughout Las Vegas.  These are a couple of my favorites.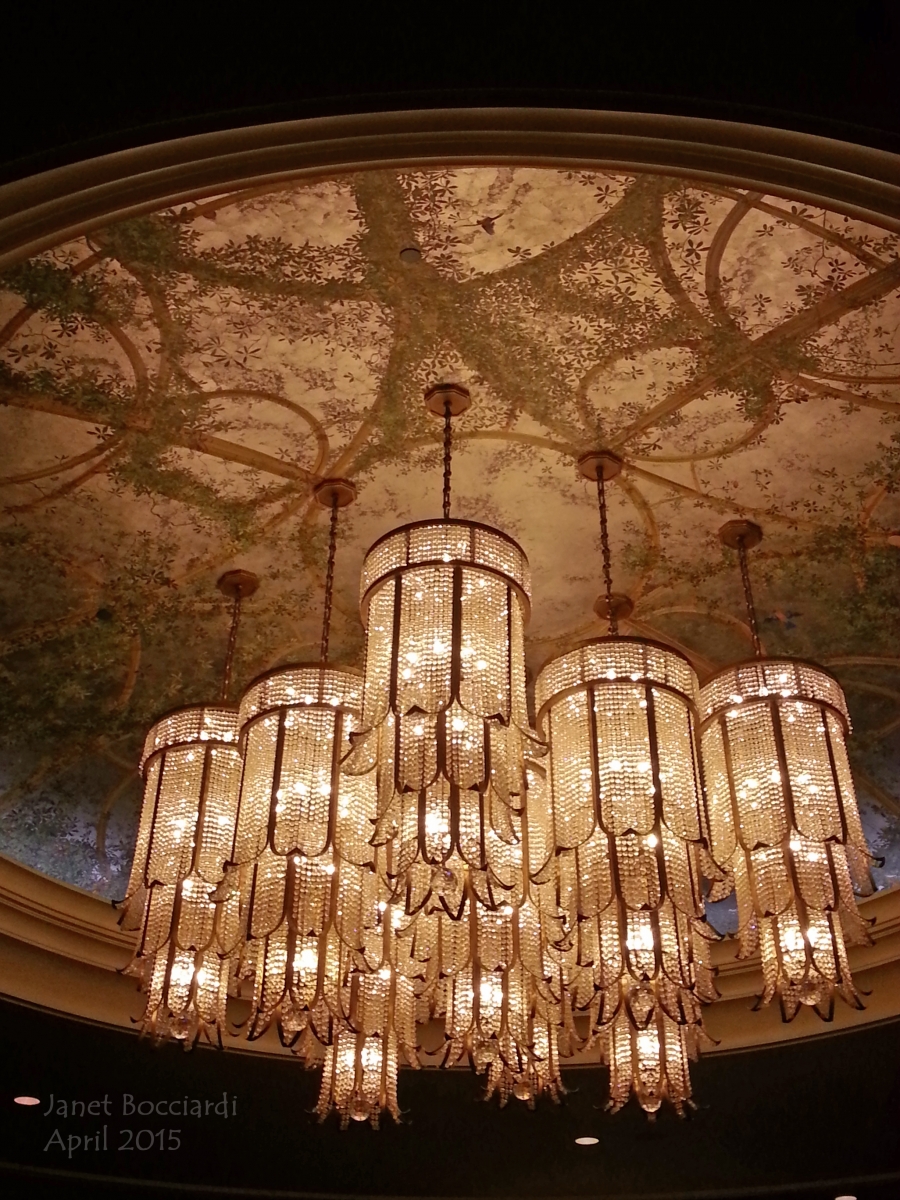 Chandelier in the Palazzo Casino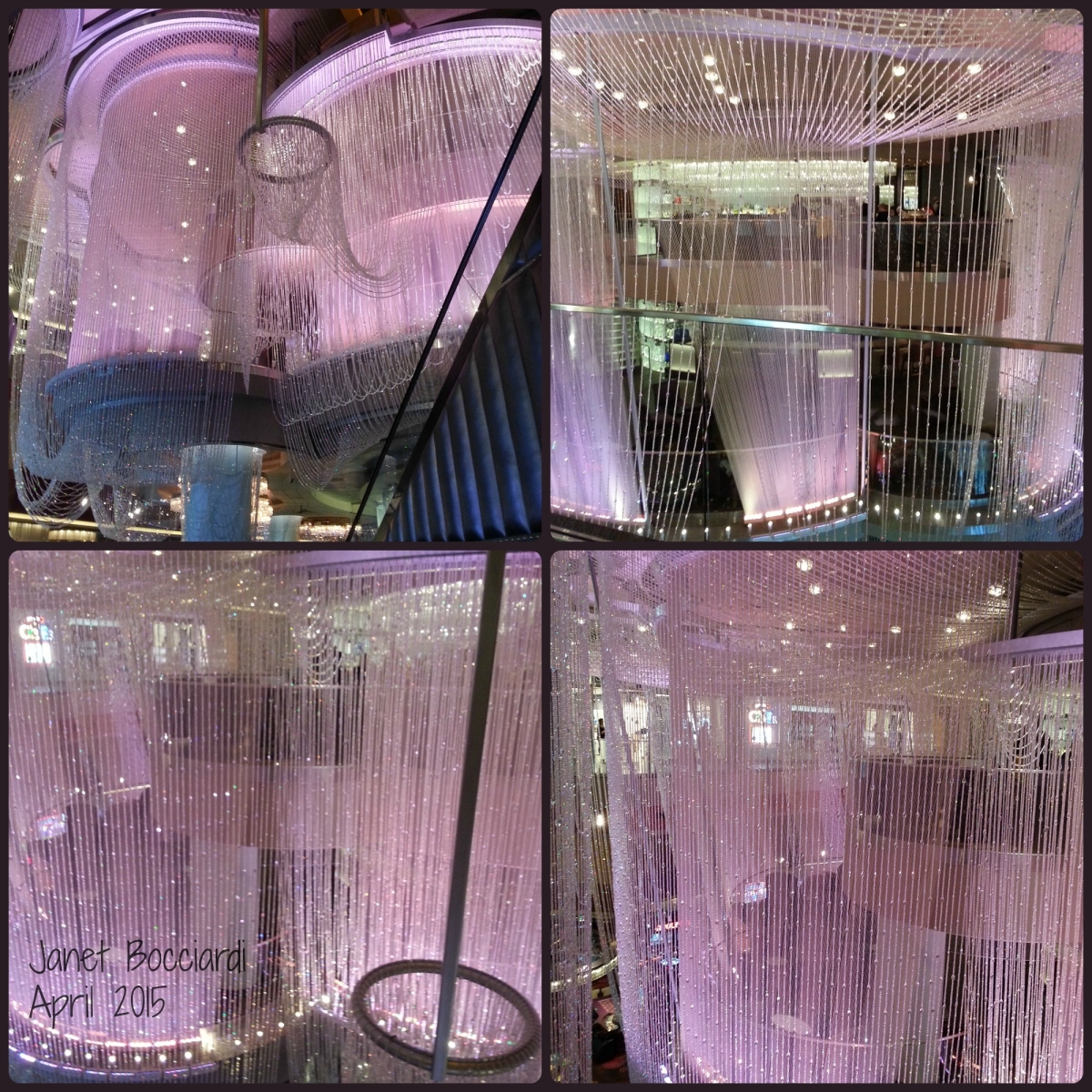 Cosmopolitan Hotel
Crystal Rain
And oh my... the food.  We went to Guy Savoy one night with friends and each dish was a work of art.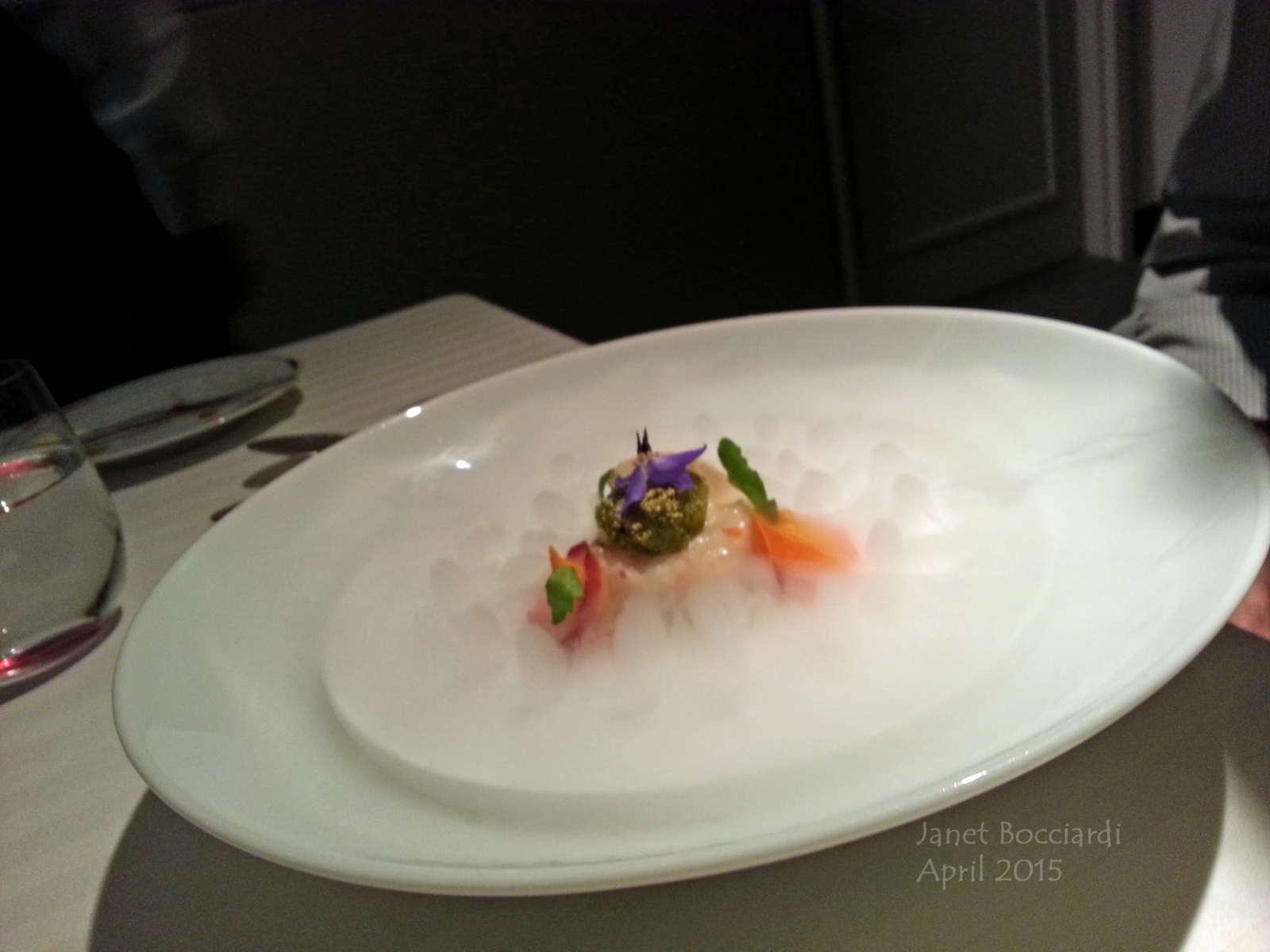 Arrives on a special dish impregnated with holes and dry ice below.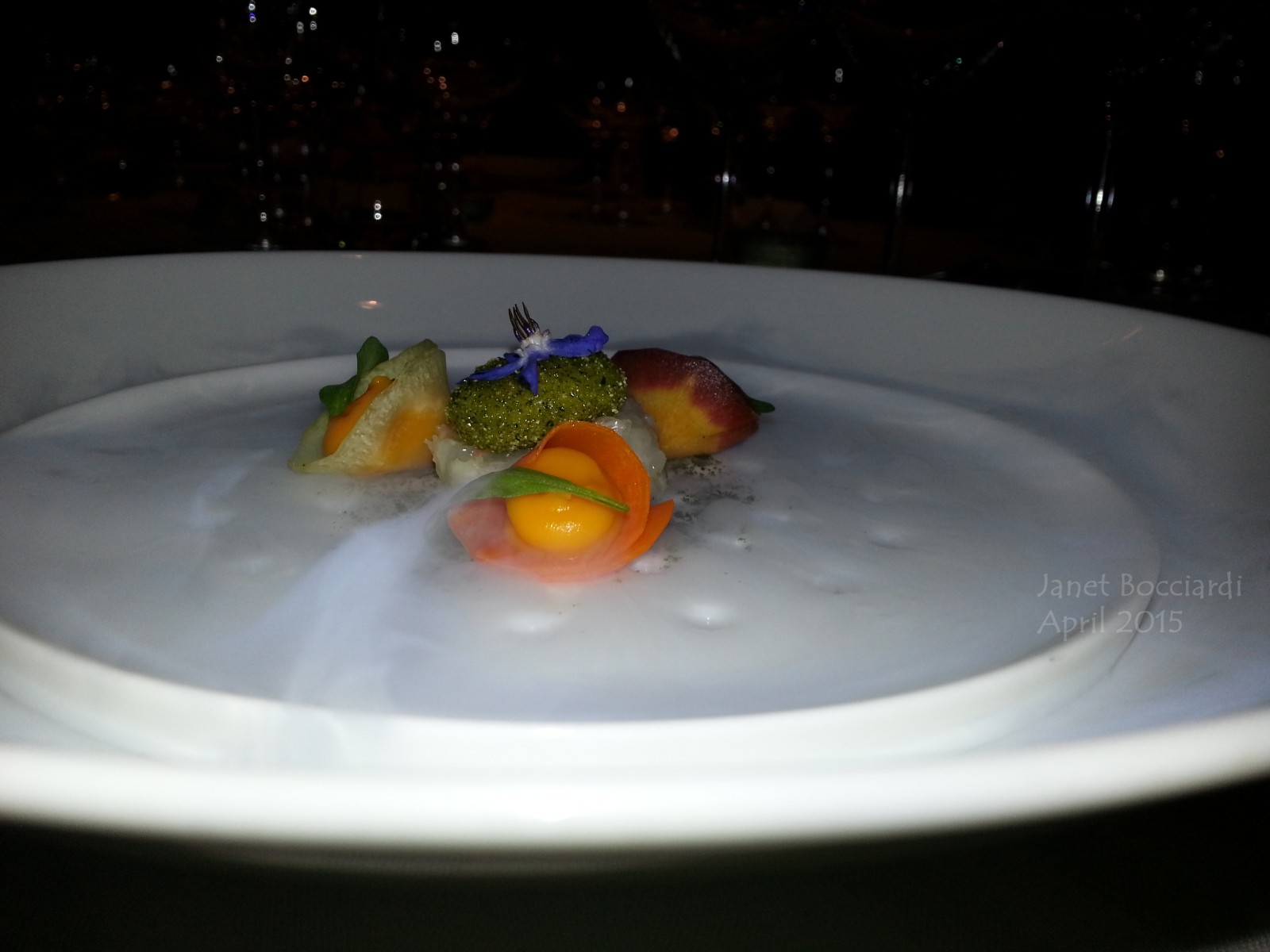 Langoustine Tartare, Heirloom Carrot Petals, Poached-Fried Quail Egg; Guy Savoy
At the end we always remember why we don't do this more often.  It's overwhelming in so many ways.  Neither my husband nor I like crowds so it takes a lot of energy out of us.  We don't gamble really, but do play just a little while there.  We have to leave so we can work off the extra pounds.  It's a real pampering treat that takes us awhile before we feel excited about going again.