March 17, 2020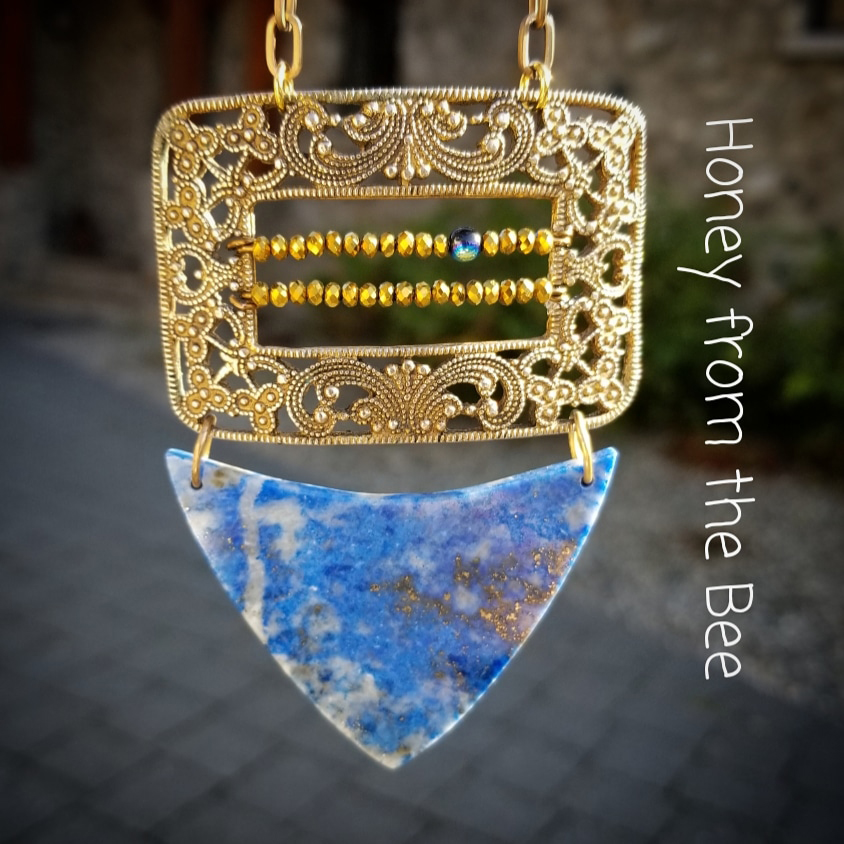 I love rummaging through flea markets and antique shops for fun pieces to upcycle or recycle into jewelry and other art pieces.  Although for me it's not as much as a high as creating jewelry, it comes close.  Actually the idea of finding use for something that no longer serves its original purpose can be really satisfying.
Who knew that pairing these wonderfully shaped lapis lazuli stones could be elevated even more by half of an antique buckle?!  And two different types of antique buckles at that!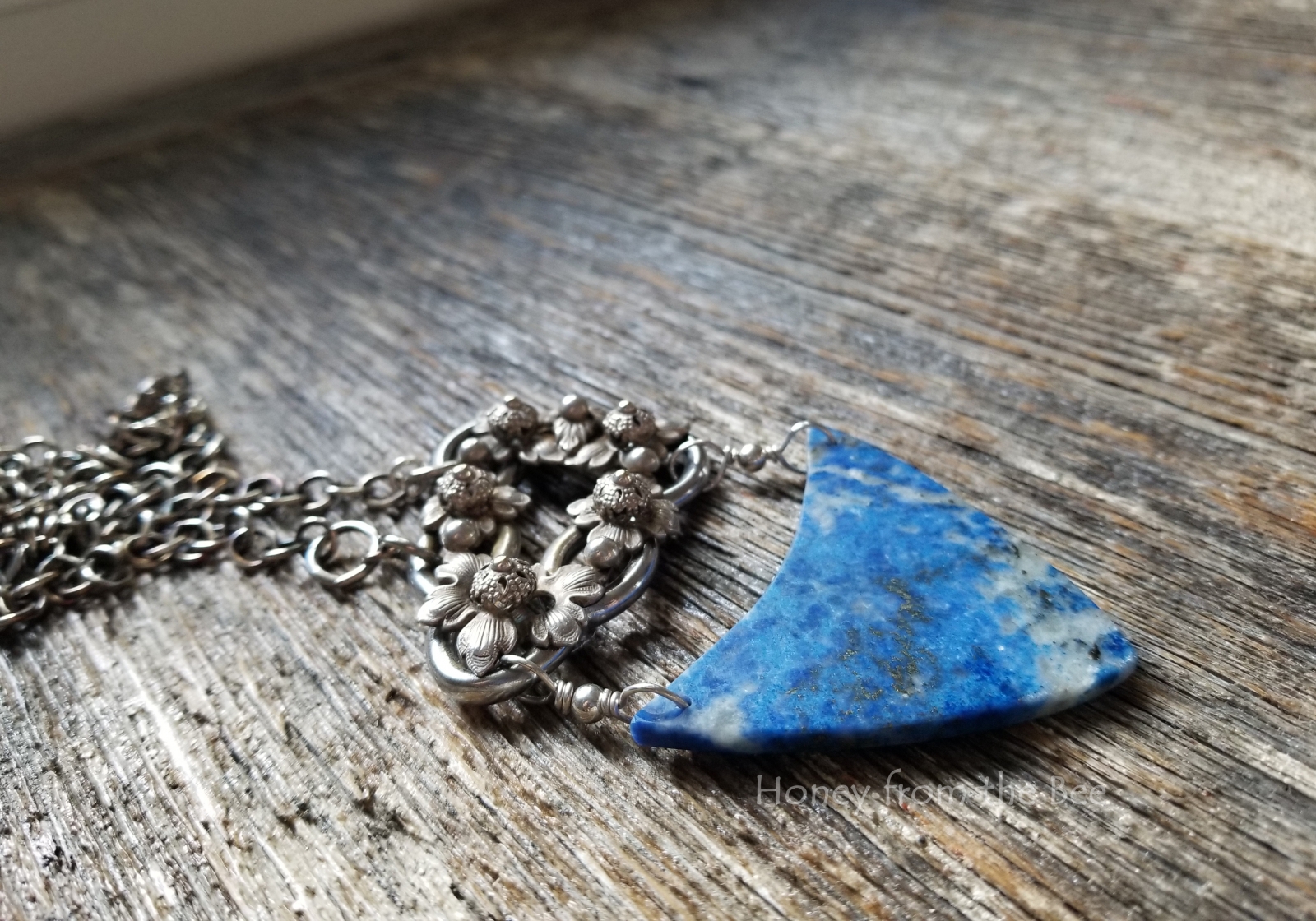 "I have a magpie mind.
I like anything that glitters." 
Lord Thomson of Fleet