November 13, 2010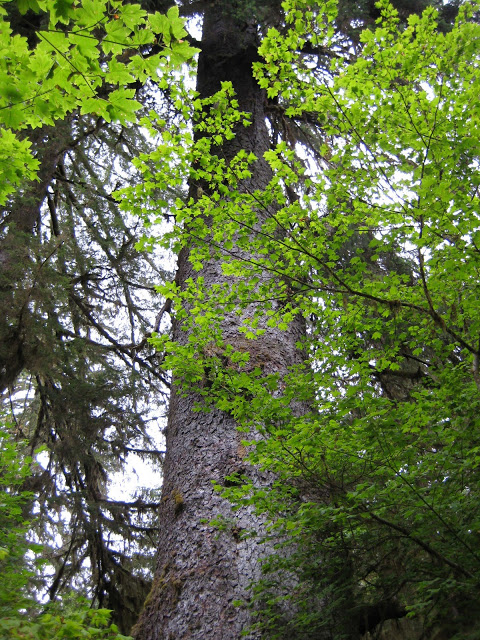 Hoh Rain Forest, Olympic Peninsula, WA
Every year around the holidays I select a favorite charity of mine to benefit from any sales I make through the end of the year.  This year I've chosen The Nature Conservancy's Plant a Billion Trees campaign.  The Nature Conservancy has campaigns throughout the world for re-foresting including the United States.  They work with local groups to ensure the goals are committed to and will be maintained into the future.  This means listening to local needs of power, jobs, food, etc.
Tropical forests help keep the earth's fragile atmosphere in balance by releasing oxygen and absorbing carbon dioxide.   A carbon neutral planet is the ultimate goal.
I've selected this specific campaign because the Atlantic Forest is on the edge of no return and yet we are stepping back from that cliff.  Over 7.5 million trees have already been re-planted!!!   The Atlantic Forest is also on the list of Biodiversity Hotspots tracked by Conservation International.  It is home to 23 species of primates, 1,000 species of birds and over 20,000 species of plants.  Many of these species are not found anywhere else on earth.The Atlantic Forest was once twice the size of Texas.  Now only 7 percent of its original area remains. The program goal is to restore 2.5 million acres of land and forest by planting a billion trees over the next 7 years.  And I love a goal with an end date! 
One dollar = One tree.
The value to the planet of having this much land reforested is tremendous.  It will be like taking 2 million cars off the road each year! 
If you would like to donate directly and help me reach my goal of $1000, you can link through using The Nature Conservancy Plant a Billion Trees link on the right hand side of my blog - large button. 
Through the end of the year I will be donating $1 to the Plant a Billon Trees campaign for each piece of jewelry I sell in my ArtFire (now closed) and Etsy shops.  That means for every piece of jewelry I sell we'll be planting 1 tree!Together we'll be giving the most incredible holiday gift a dollar can buy!Happy Holidays!