Shop handcrafted Artisan Jewelry and Luxury Knits by Janet Bocciardi - Free shipping within the U.S.!
Honeybee Brooches
Despite the name of my business I don't create many bee focused designs. Since they are my namesake I am careful to not go cheesy with a bee design. I've created a few though and this set of honeybee brooches are by far my favorite thus far.
(The triangular shaped brooch has SOLD.)
I bought these warm honey colored cabochons from a lapidarist that had created them from resin and airplane aluminum. A year ago I contacted him to see if he could make me some more, but although he indicated he would I think life has gotten in the way as no additional information in that regard has come my way. So these are likely the only three that will ever get made.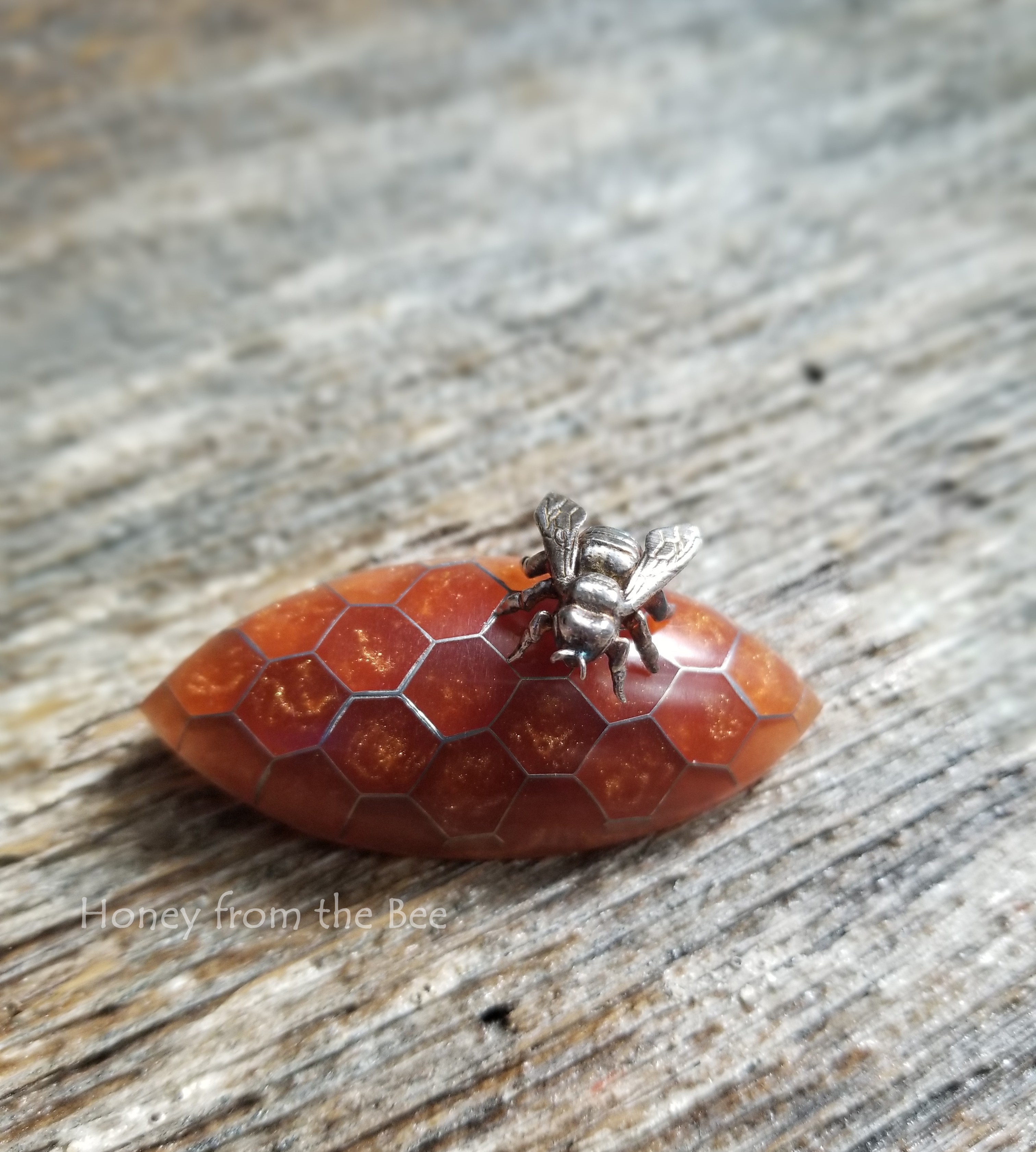 According to the New York Times men and Lady Gaga are responsible for bringing back the brooch as a fashion and political statement in recent years. However, many of us remember former Secretary of State Madeleine Albright's large brooch collection and how she used it to use them as a subtle, or not so subtle, statement in her meetings with foreign dignitaries. These statement pieces made worldwide news before social media even existed.
In the 80's when I was in banking I wore vintage rhinestone brooches often as a centerpiece on my collared shirts. Now I tend to put a brooch on one of my coats and leave it there until I'm inspired to change it for the season or a whim.
As a jewelry designer I love making brooches. It's a canvas for design that doesn't have me thinking about wearability on one's wrist, neck, or ears. Weight and balance can be a factor, but that can be resolved with the right attachment and thought.
**********************************************************
"What I wear is a reflection of where I am going and how I am feeling. If Im in a good mood, its got to be cashmere and jeans - just something comfy, soft and warm. When Im down, I might find something that I havent worn for a while that was bought for me - or wear a brooch or a pair of shoes that are like old friends." Kim Cattrall