February 15, 2013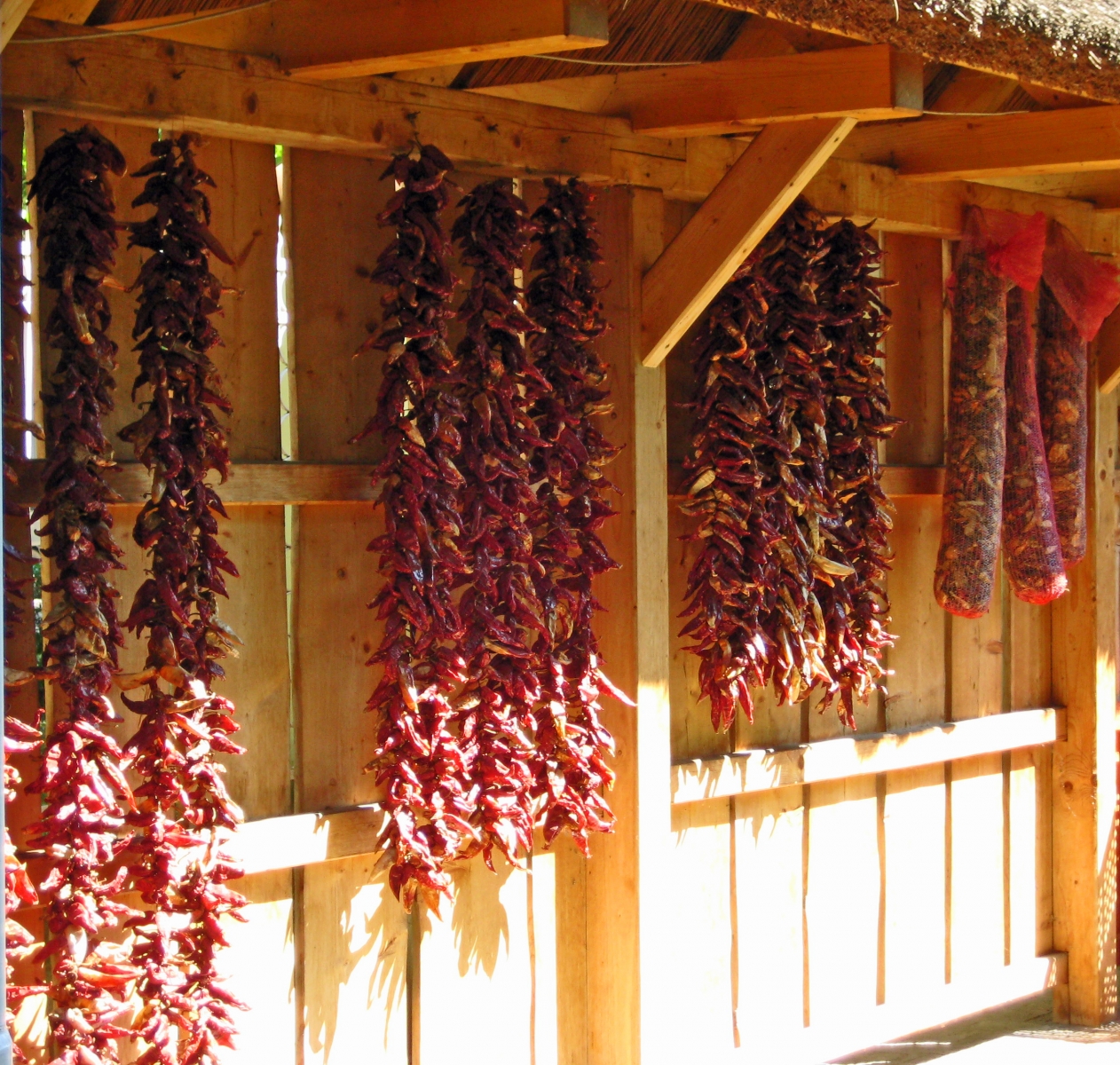 Sweet Paprika drying in an open shed
Our first stop on our cruise down the Danube after Budapest was the small town of Mohacs.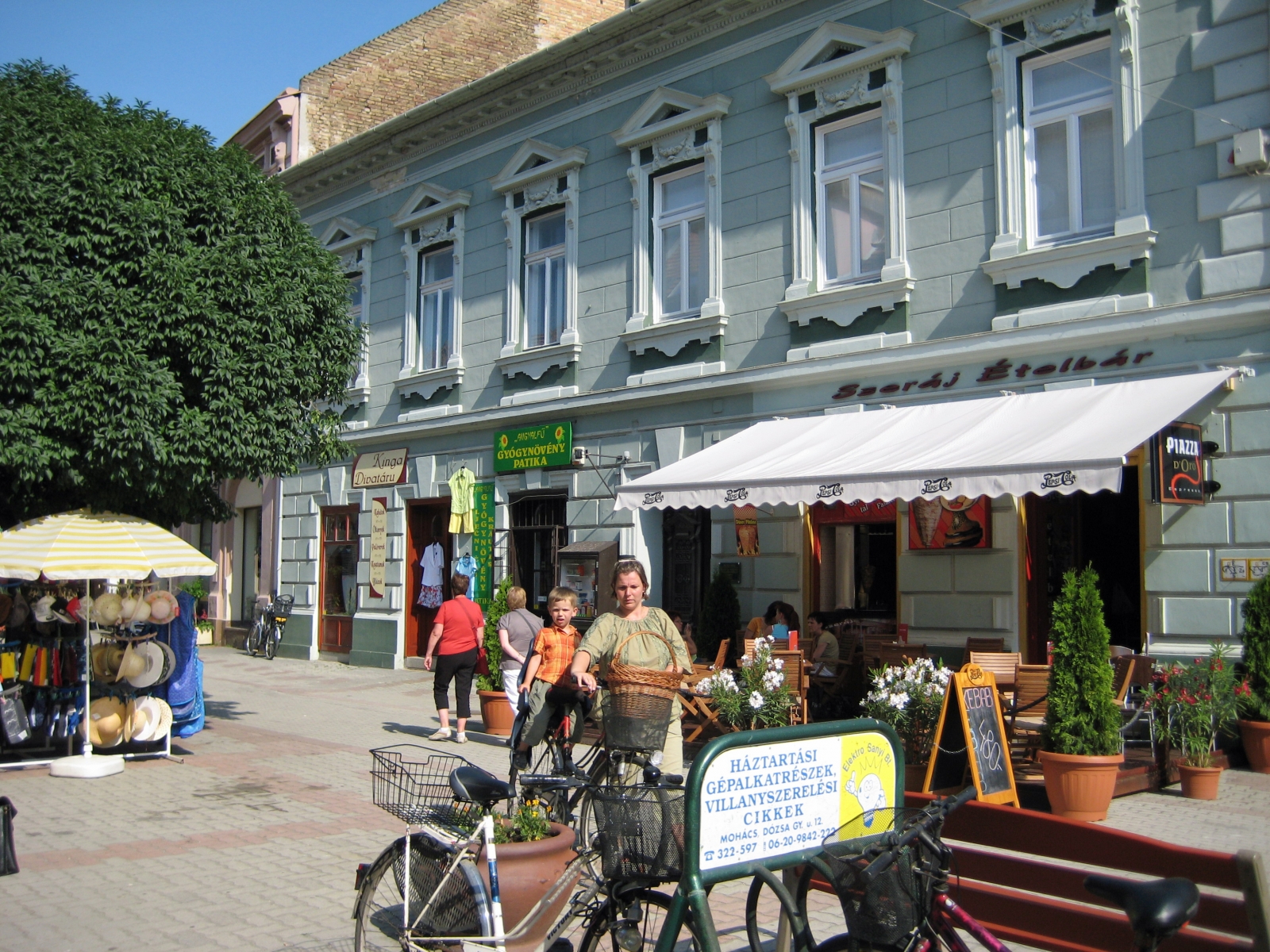 After we returned from our bus tour to Kalocsa we wandered the quiet streets of Mohacs and found a spot for a beer and a soda. 
Although we couldn't read the sign we did correctly identify a butcher shop: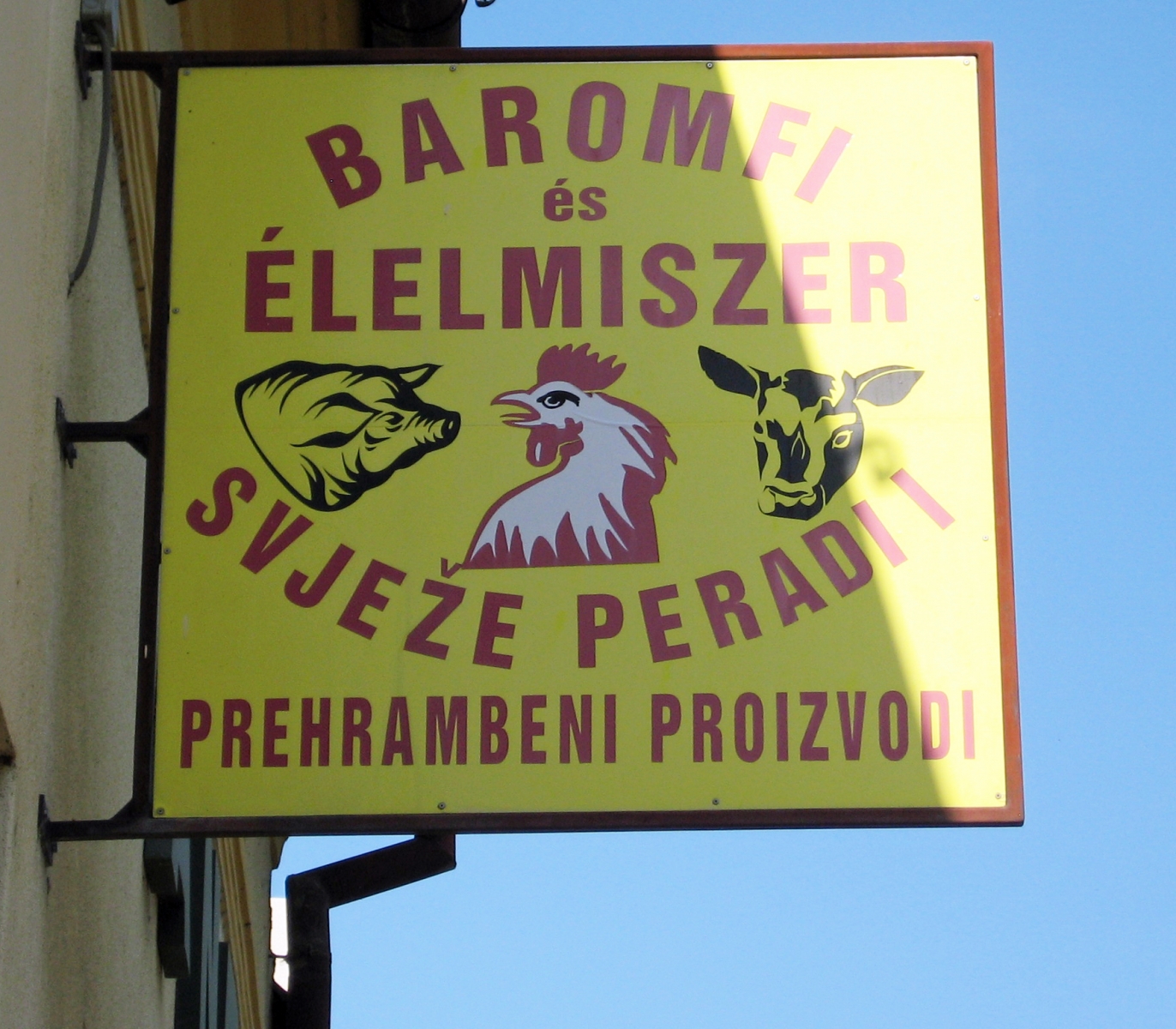 We felt we were accurately translating the following sign on a home, too: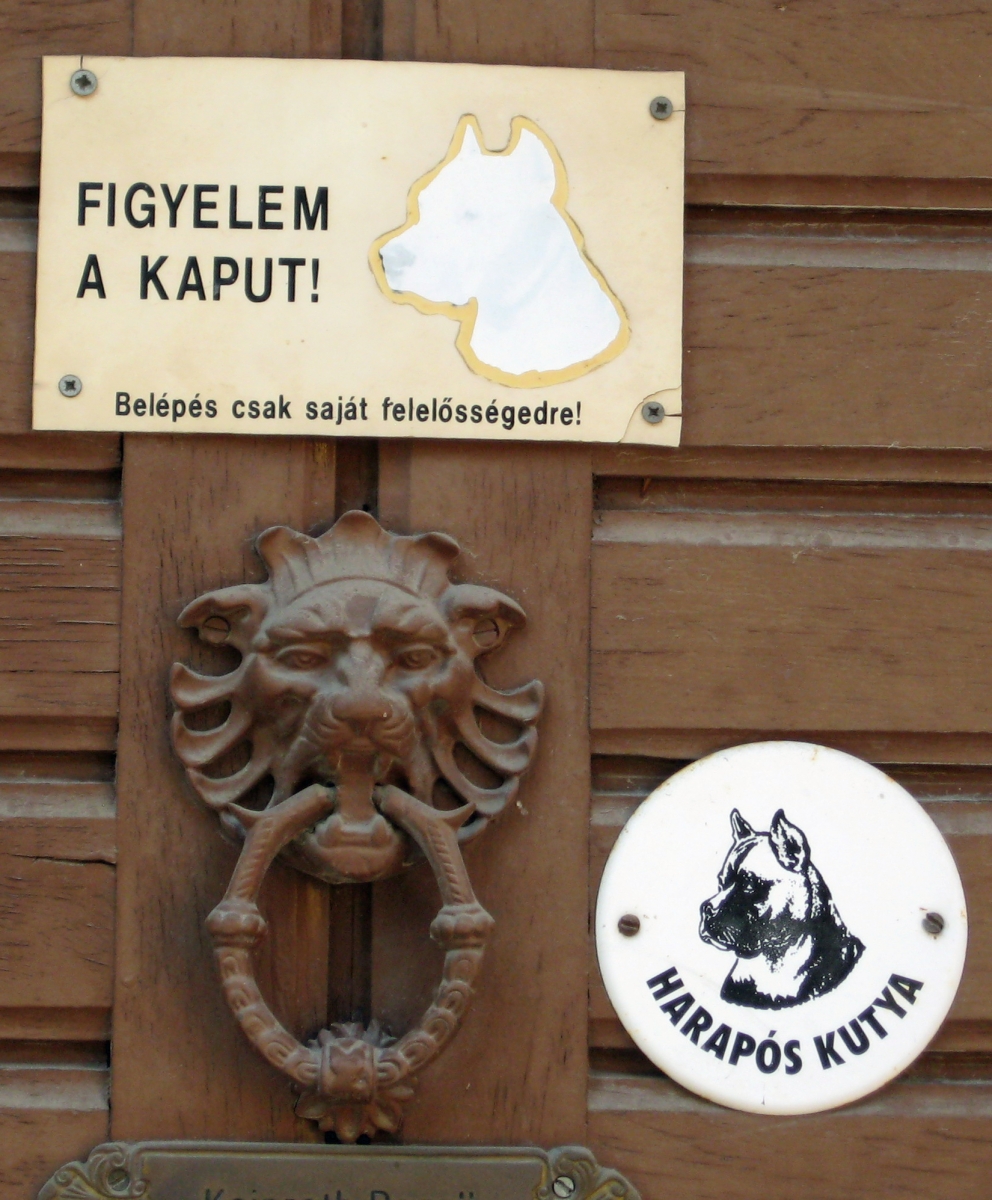 Translations:  Mind the Gate! and Biting Dog
The main event for the day was a bus trip out to the town of Kalocsa.  It is one of the oldest towns in Hungary.  It was a very powerful town in its day since it held a powerful place in the Catholic faith of the country.  We got a private tour of the Archiepiscopal Palace that houses a library with more than 130,000 volumes and manuscripts from medieval times forward.  To just walk through the rooms and see how well cared for the books are and some of their treasures like a bible written by Martin Luther is truly a thrill for a book lover like me.
St Stephen founded the archdiocese in 1010 and several churches were built on the site, but it's St. Mary's Cathedral across the square from the archdiocese that rises up impressively today.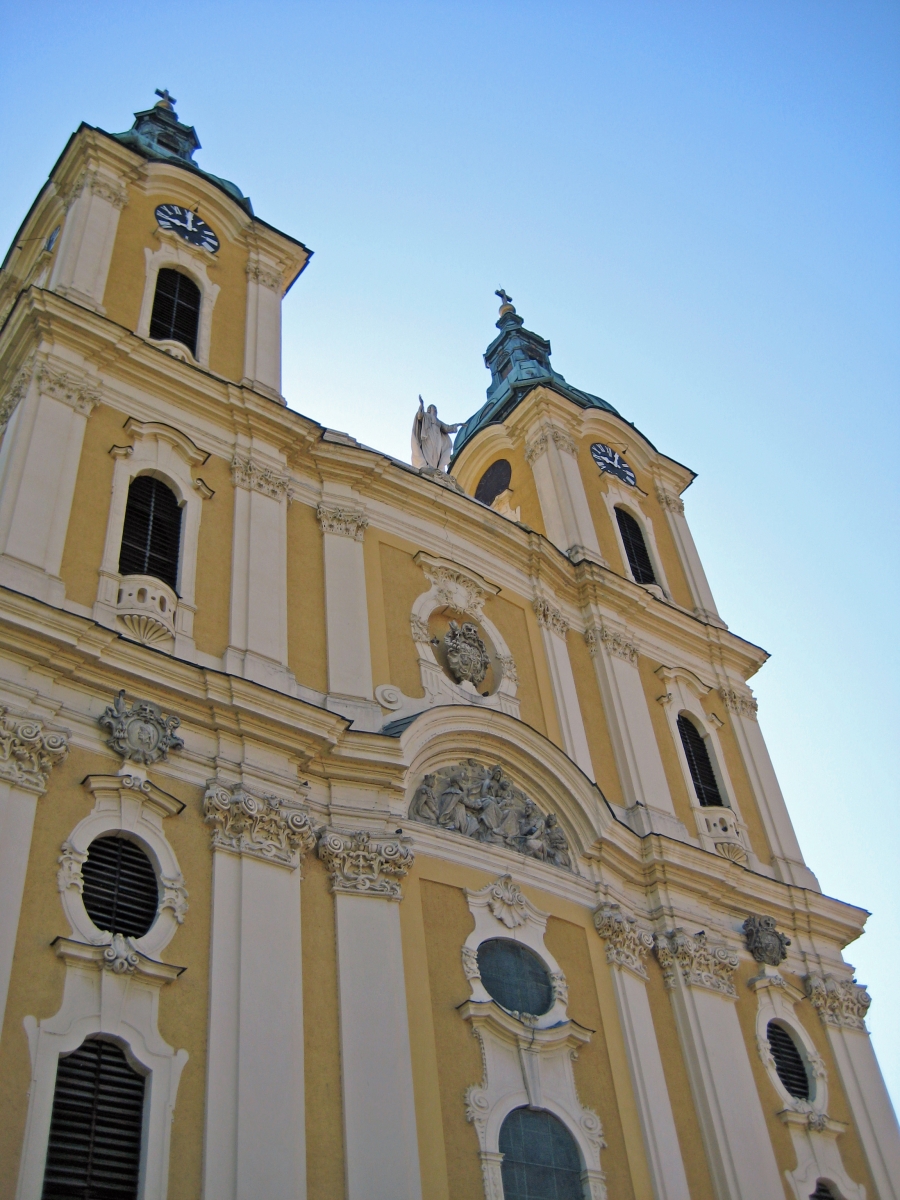 With all the primary colors of green and red and yellow, the inside of St. Mary's Cathedral takes me by surprise.  It is a confection!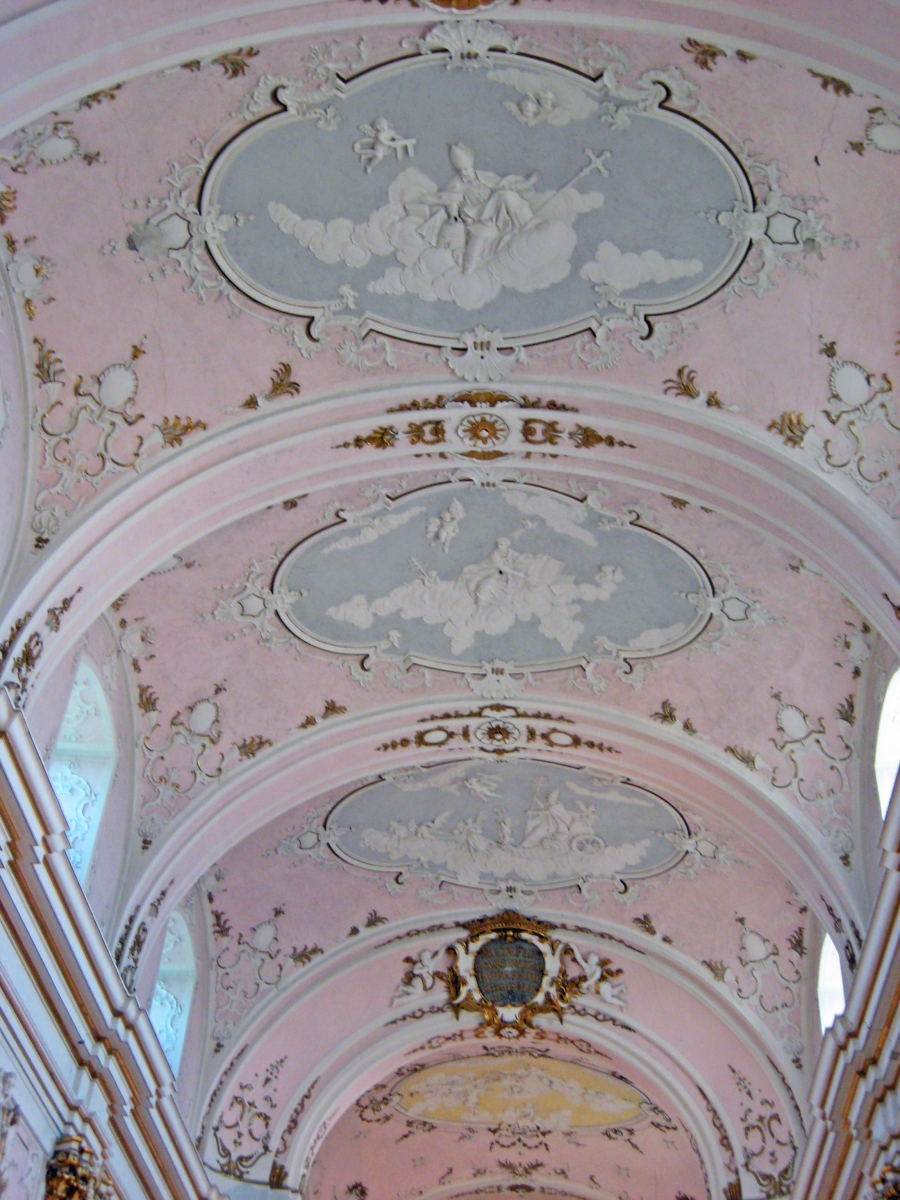 In WWI the government took the pipes of the original organ for military purposes.  In 1985 it was rebuilt and now you can attend concerts and hear this magnificent instrument of 64 registers and 4,668 pipes.  I found this video online for you to listen to and to even see more of the cathedral:
Traveling in Hungary one sees goulash on the menu of probably all Hungarian style restaurants.  Before we left Budapest we had a fine example of what is a true goulash.  It's not what my Mom cooked and served us as children from her Betty Crocker cookbook which was basically ground beef, onions, macaroni noodles, and tomatoes baked in the oven with cheddar cheese on top.  I guess that was sort of a homemade precursor to Hamburger Helper!  A fond comfort food memory, but not what Hungarians would claim as their own.  A Hungarian goulash is more of a stew and always has sweet paprika as a primary spice.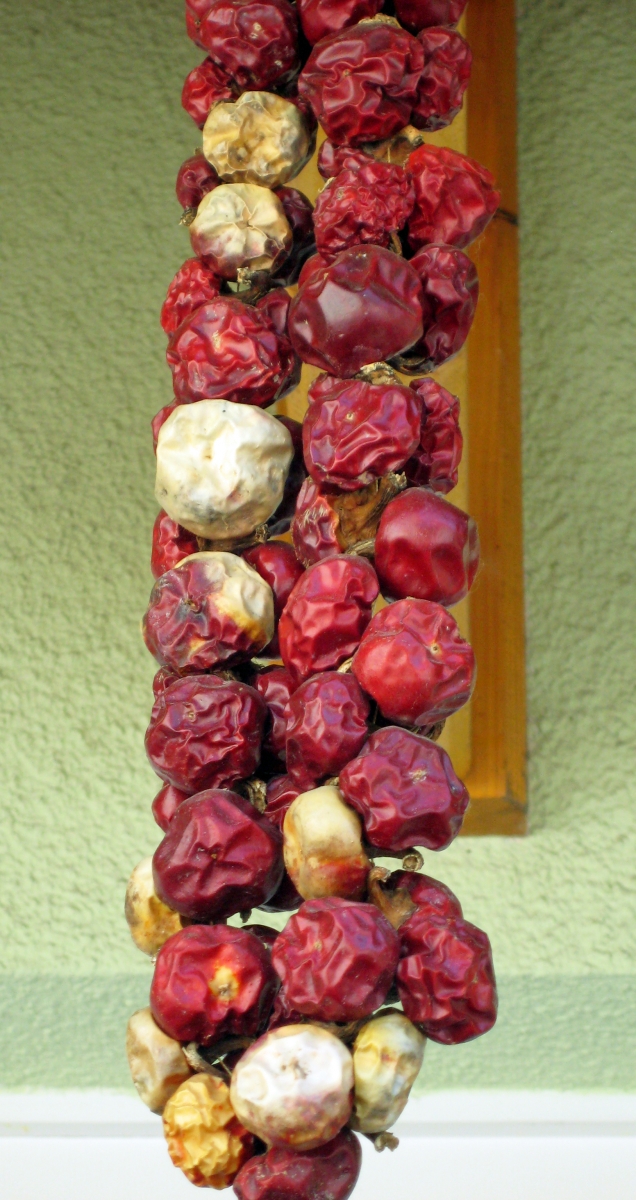 Hot Paprika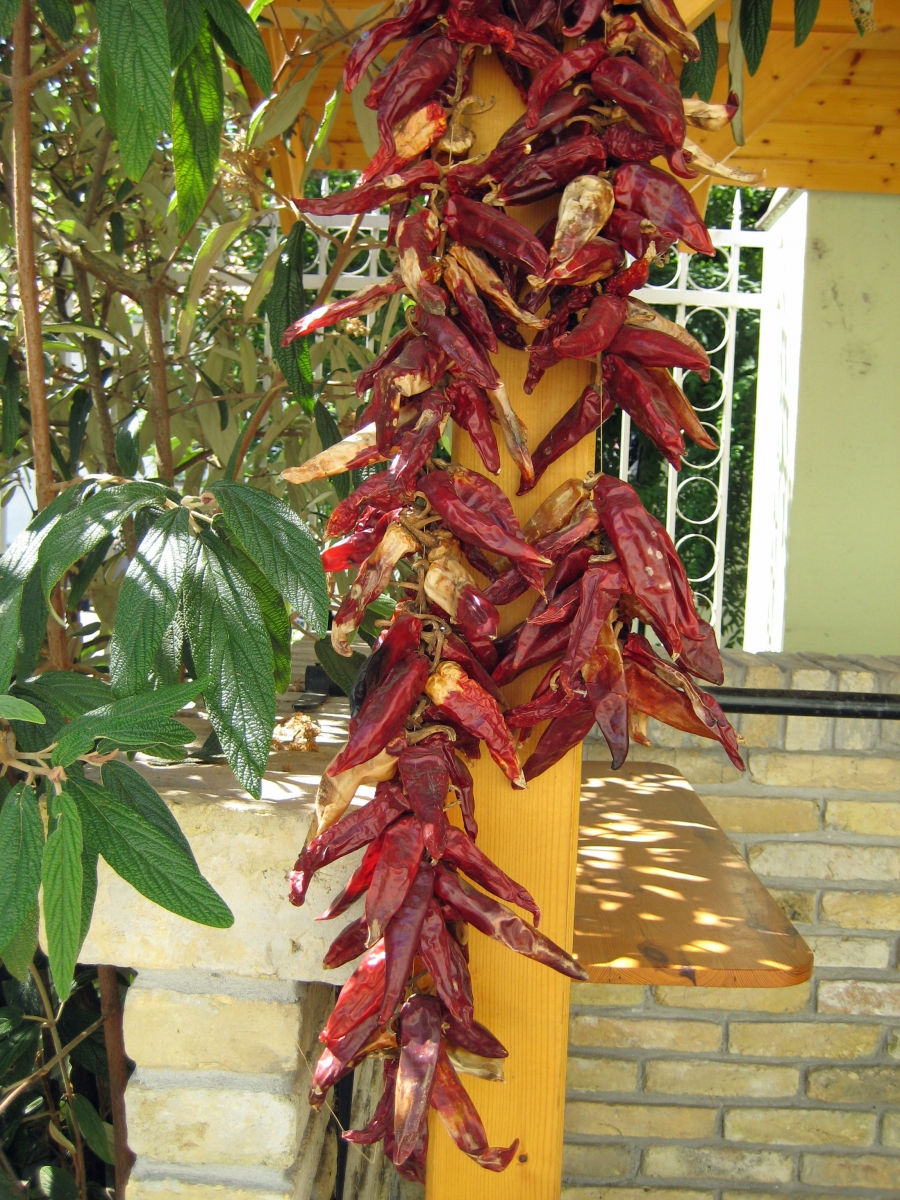 Sweet Paprika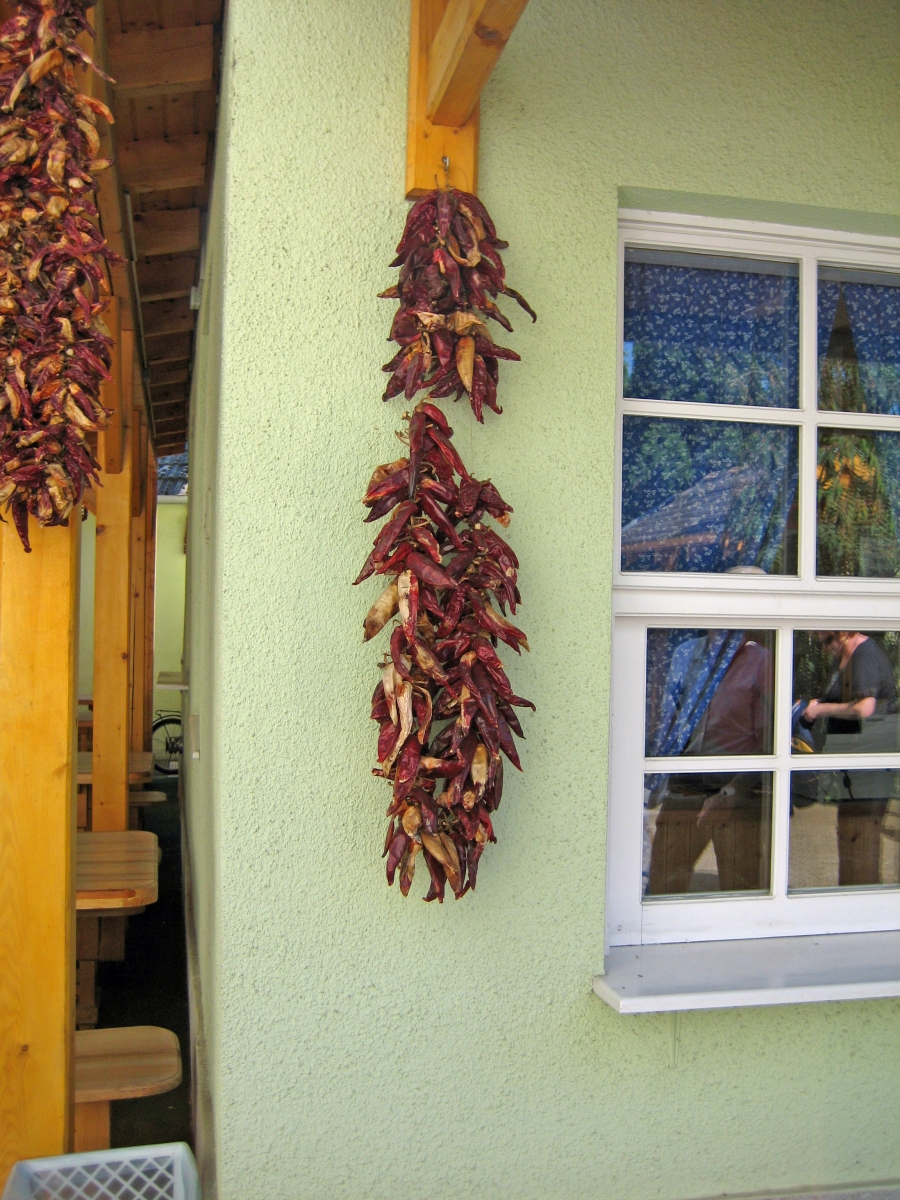 The Kalocsa area grows about 4% of the world's supply of paprika.  It is used in a lot of Serbian and Spanish foods, too.  I thought the colors were so beautiful.
This area of Hungary, the great plains area, is very swampy so you will find canals that help drain the farm land.  Although it was warm in late May we didn't notice a mosquito problem.