February 26, 2011
As the host of EtsyBloggers' blog carnival this time I knew I wanted to celebrate St. Patrick's Day as well as spring off the Green by hearing what others are doing in our community to bring more Green in to their lives.
I thought I'd tell you about one of the things I've done to reduce my impact on the planet.  I've always been ecologically minded so when I started my jewelry business several years ago I wanted my packaging to reflect my values.  It was also important to me that it be attractive even if the packaging ended up getting tossed at the receiver's end.  My hope of course is that it will get used or re-used for another purpose.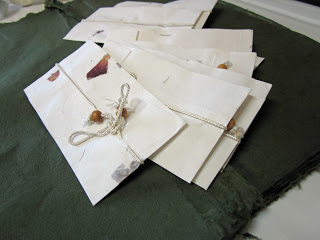 I first wrap all my jewelry items in sustainably grown mulberry paper from Thailand.  "As it requires little care and can regenerate branches harvested for the bark, this beneficial tree also helps preserve indigenous plant biodiversity in the area."  I then place it in a handcrafted mulberry paper gift envelope impregnated with rose petals that is suitable for gift-giving.
Along with my business card and stationery being both made from recycled paper, I usually place the items in a box or bubble-wrapped envelope that I previously received in the mail.  This pile of boxes and envelopes isn't pretty in the corner of my studio, but I just can't throw them away if they're clean and reusable.  Some recipients may see that it has been recycled and I hope when they do that they are either happy about it or think about starting to recycle their packaging materials, too. In the spirit of St. Patrick's Day here are a sampling of items from my shop that will keep you from being pinched this year.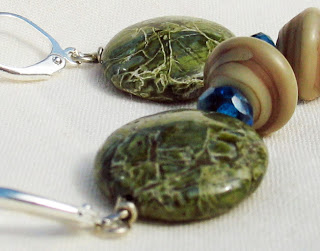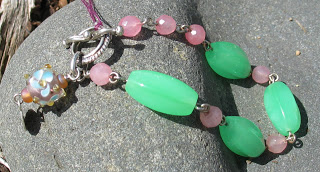 Garden Time (SOLD)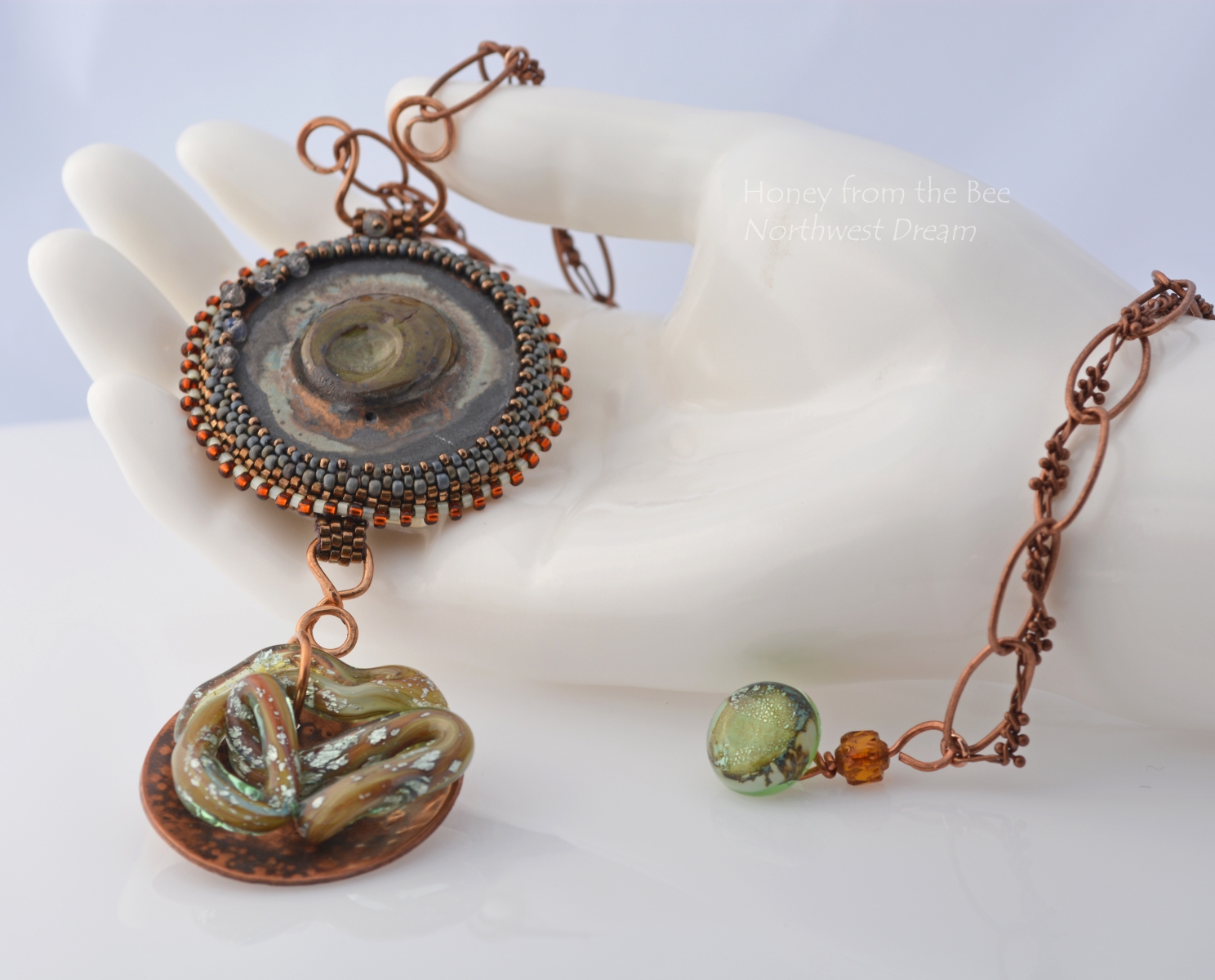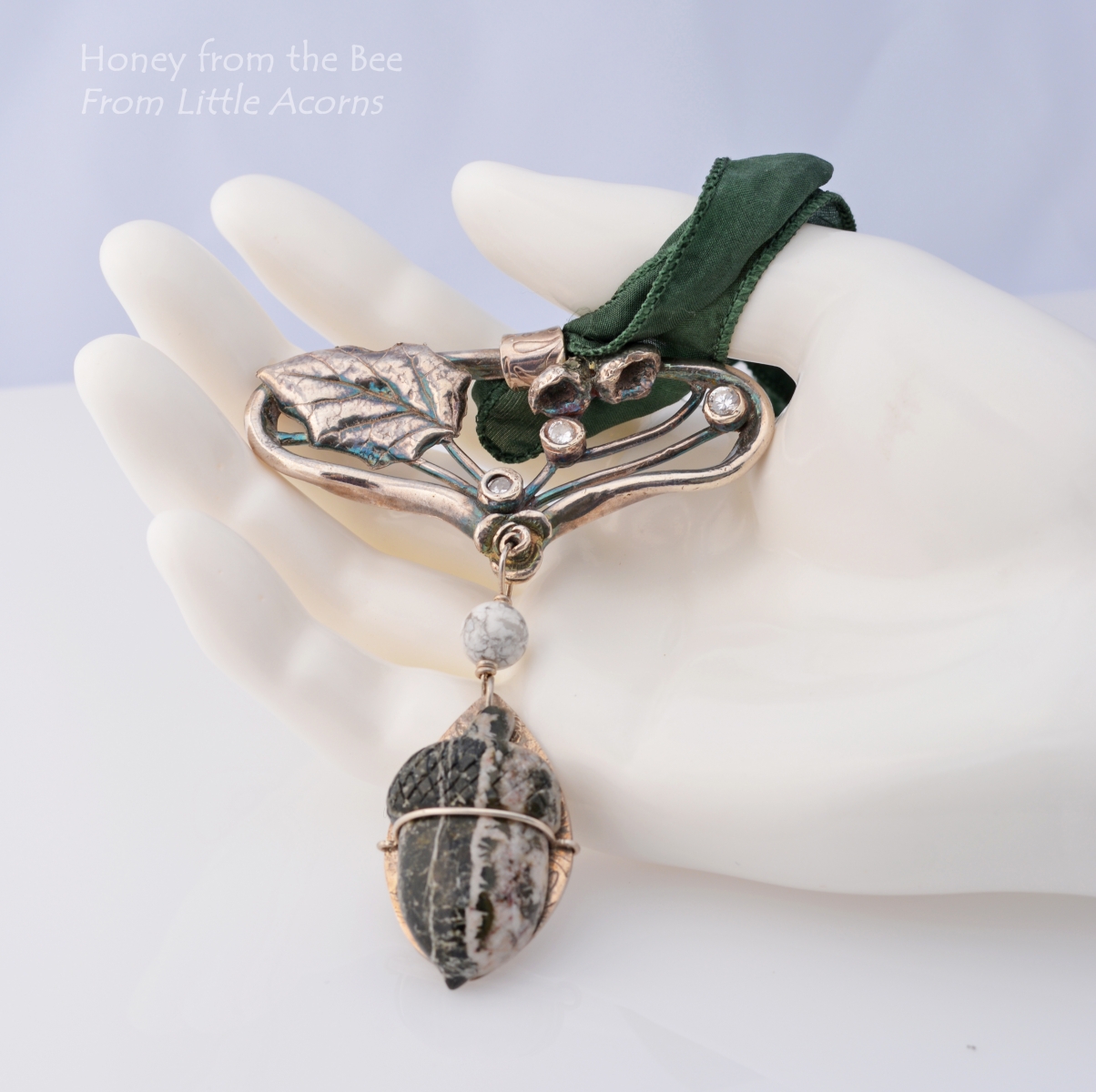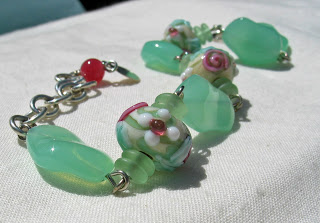 Fresh Bracelet
"May good luck be your friend in whatever you do and may trouble be always a stranger to you"  Irish blessing