April 19, 2012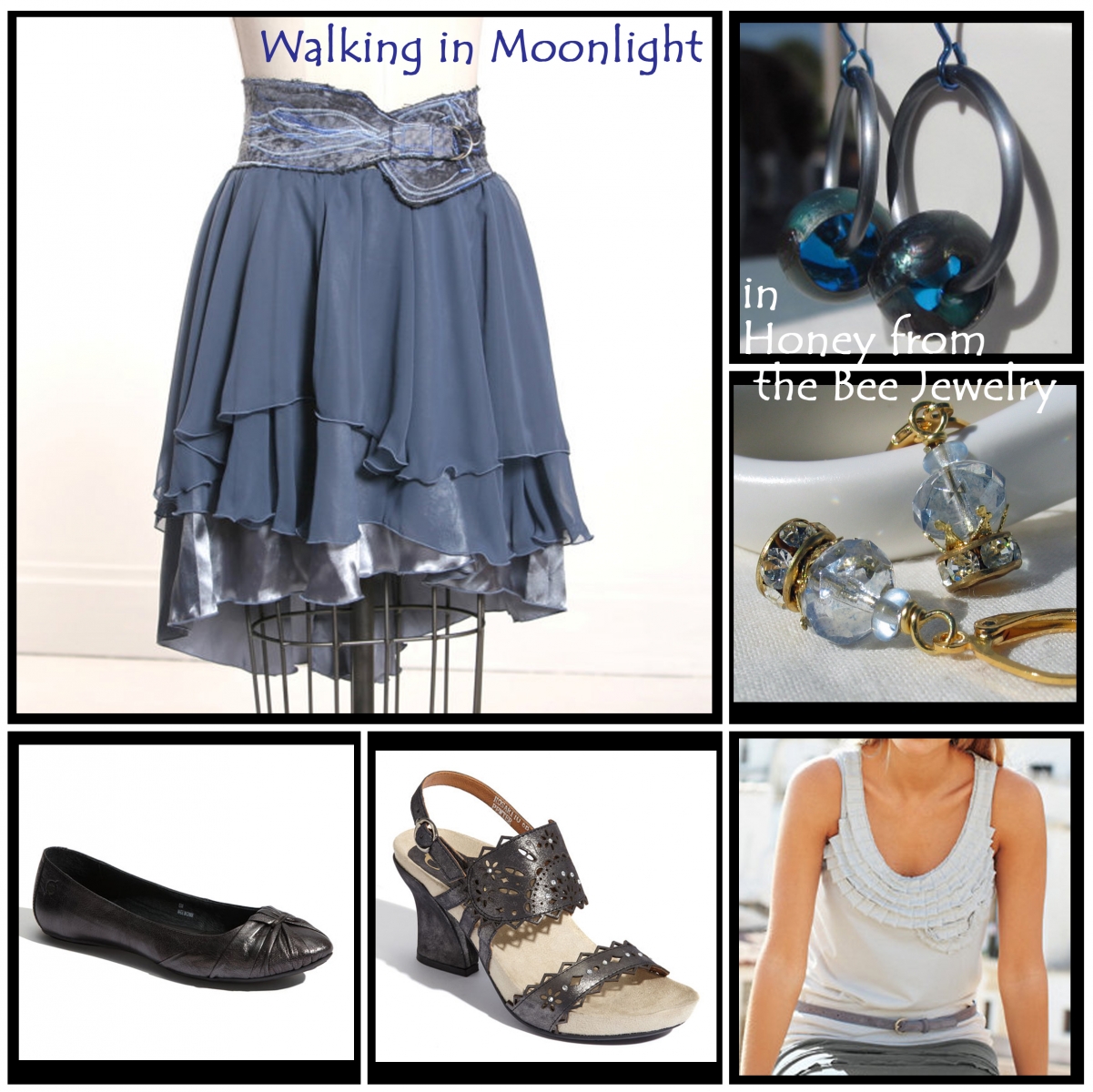 I fell in love with the handmade Blue Chiffon and Satin High-Low Asymmetric Slope Skirt and Hand Dyed and Embroidered belt shown here from Milo Creative Studios on Etsy.  I'm imagining a dew drop fairy wearing this.  Can't you see her skirt fly out as she drops from one petal to the next?
The Pima Ruffled Blouse in pale grey is from one of my favorite online clothing and bedding shops, Garnet Hill.
The top right earring pair is my On a Raven's Wing (SOLD).  I love the organic cloth like layer added by lampwork artist Donna Millard.  That layer gives an iridescence that picks up on the silver and that greyish blue in the skirt.The one below are my Bridal Crown earrings (SOLD), but they can be worn by any princess or fairy queen.  
I had a more difficult time finding shoes that did the outfit justice.  A strappy fancy pair might be real nice for evening, but I thought a day pair or two were maybe a little more difficult to find.  I like the ones I found.  Both are super comfortable for all day wear.
The flats are called Liddy by Born.  The sandals are another pair by Earthies (my new favorite heel) called Rosarito.  Both are a pewter and will likely go with many things you already have in your wardrobe.
********************************************************************************************************
This is my weekly linky-party!  Over time I hope lots of bloggers will participate to display their wearable handmade work.