September 09, 2015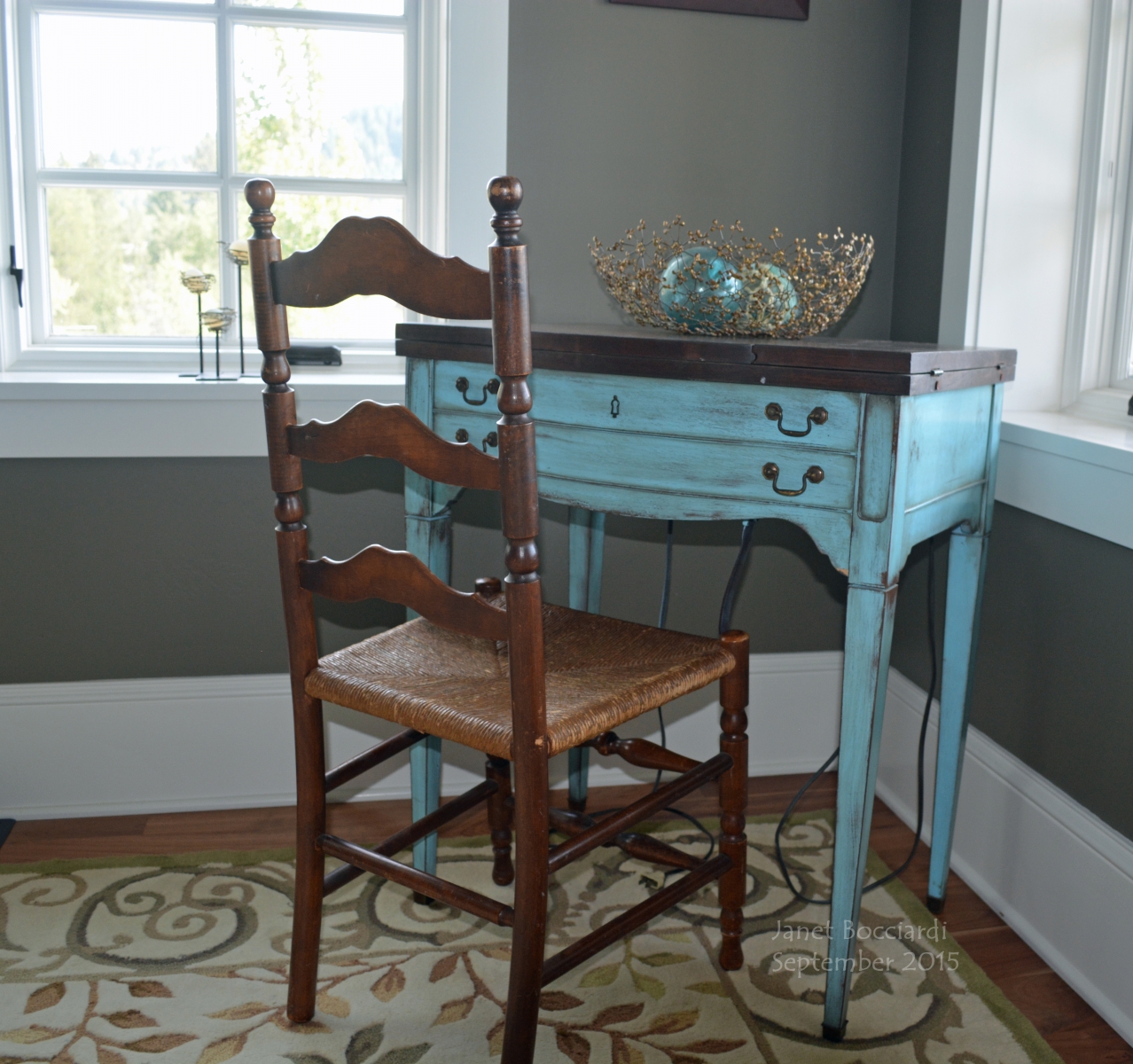 I wasn't expecting to find anything, but we had friends visiting over Labor Day weekend and I thought while the guys fished we ladies could go to the Funky Junk show.  It's held once a year and thankfully this year they moved it inside, because otherwise it would've been a cold and muddy walk.
I went two years ago and walked through and thought this is really just junk.  I don't know if it was the mood I was in or if the seller's junk was just another man's junk or not.
All I do know is this year I scored!
I've been looking for interesting antique tables every time I go in and browse an antique store.  I use them as end tables and bedroom nightstands.  In my studio I've been looking for a comfortable chair in robin's egg blue.  It's not that easy to come by it seems.  However, I just knew that color was going to be perfect to go with my collection of moonstone eggs.
So... I felt my heart race when I saw this table sitting atop another table in one booth at the Funky Junk show.  I absolutely am in love with the chalk paint the vendor used.  It looks great with the dark walnut top.  When I saw the price of $129 I couldn't wait to tell her it was sold.  Then my friend said I think that's a sewing machine cabinet.  I looked underneath and sure enough there was a 1950's era Singer Sewing machine.  It works, although I'm going to get it serviced with a new plug added and cleaned before even trying to use it.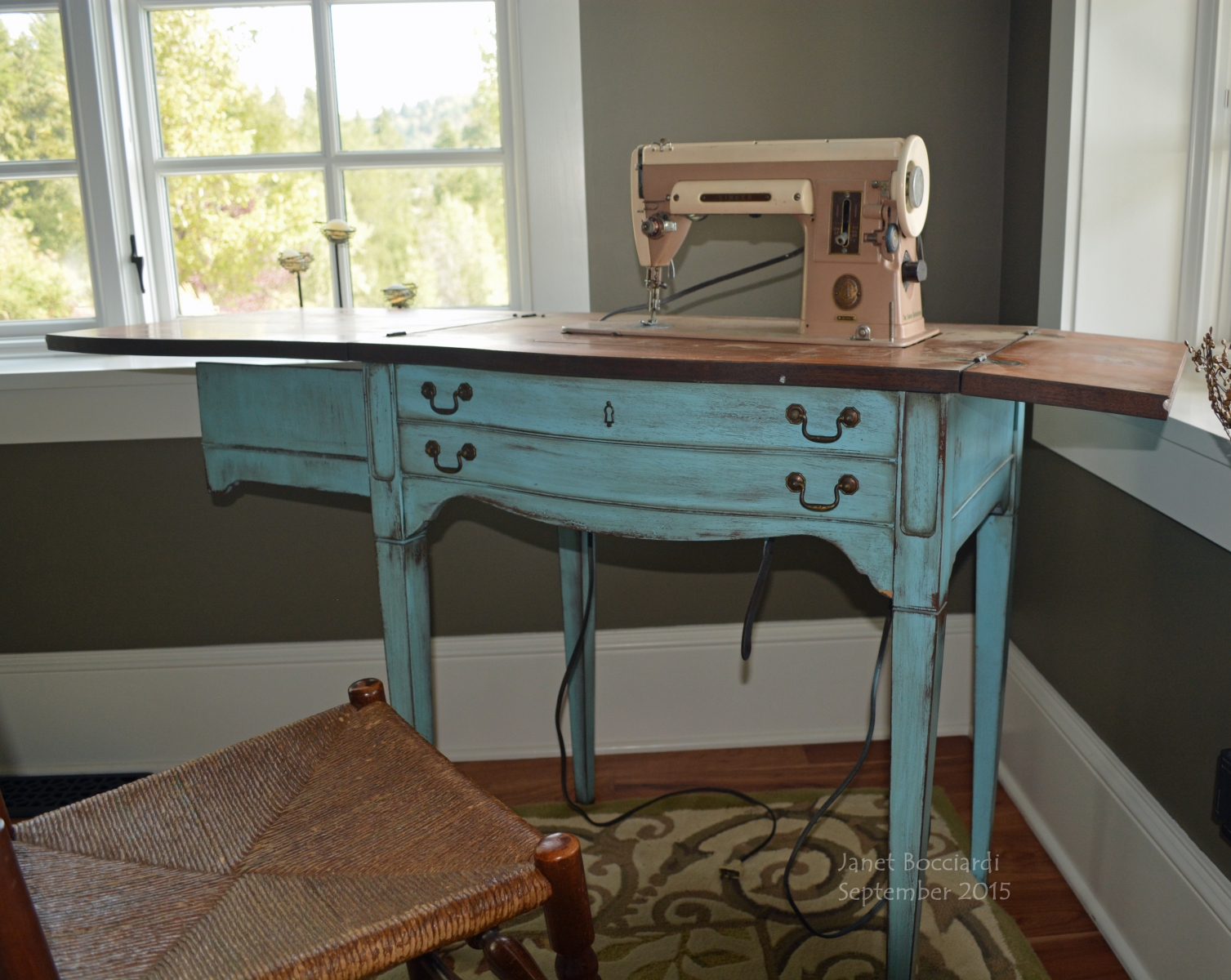 Singer Sewing machine 301A
I've since learned the machine is a workhorse and prized by quilters.  A friend of mine said it will only do straight stitching, but perfect stitches.  I'm just tickled to have it.  The lever to turn it on is on the right hand side.  You move your knee to the right to make contact.
AND, the chair was included, too!  The vendor told me she'd been looking for the right size chair and found this one in Michigan.  It's in perfect shape, including the woven seat.
Sigh.
By the time I went back to pick it up it was only maybe 1pm.  She'd sold every last item in her booth and sent her husband back to bring more.  I was tempted to go back the next day, but fortunately (says my husband) we had another appointment.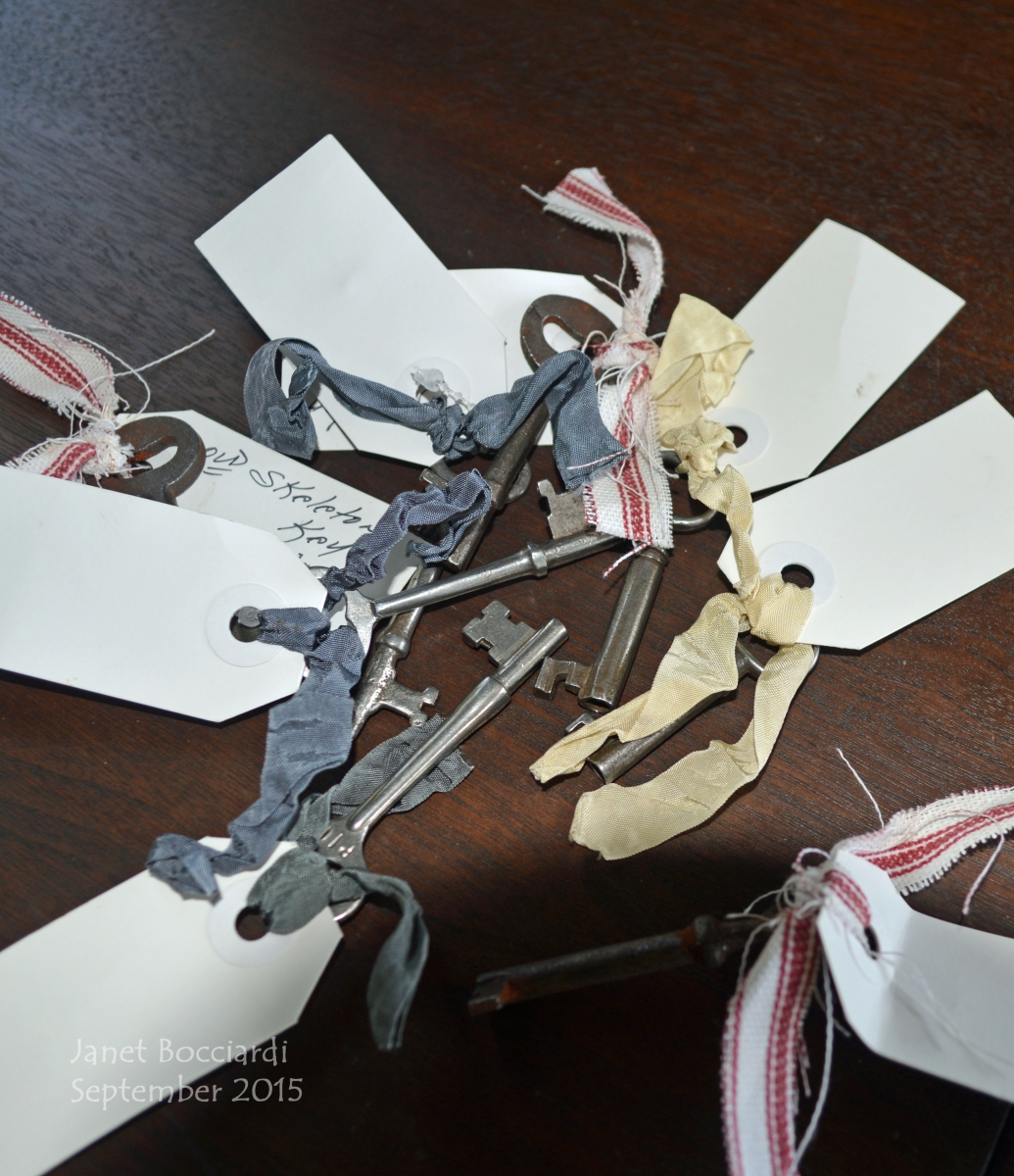 I did find a few other things like skeleton keys I can use in my jewelry and mixed media art.
I also love yellowware, especially if it has blue stripes, but they're hard to find and their price usually reflects that.
The Hume bowl in the open cabinet below is in great shape and the price was very reasonable so it came home with me, too.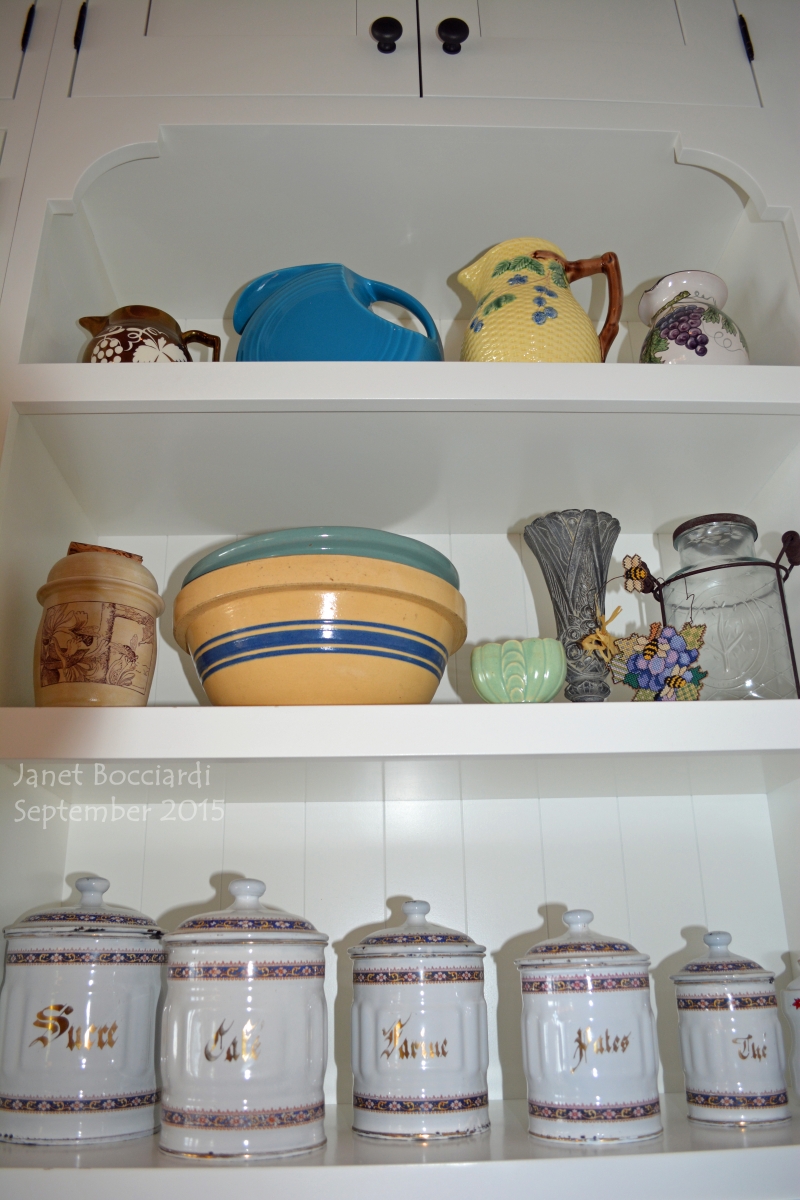 Now I'm off to make some jewelry.  I was inspired by the keys and will have a couple of pendants soon!