December 28, 2013
Saying goodbye is our final photography challenge for the Focus on Life 2013 prompt series hosted by Sally of The Studio Sublime.
 The last few weeks flew by for me so leading up to that photo is some catching up.
Week 49:  A Little Sparkle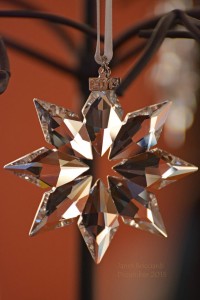 Week 50:  A Pop of Red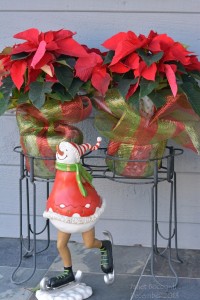 I use our late Gretel's tall dog dish holder to holdplants for our front porch.  
Week 51:  Togetherness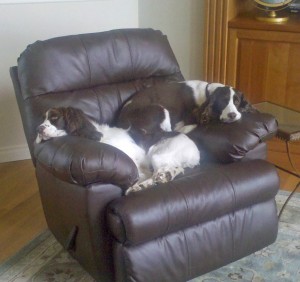 When we're home our two Springers rarely lay down together andusually seem jealous of wherever the other one has found to be comfortable.I caught them in this chair after we were told by neighbors thatthey sit and watch out the front door for our return.
Week 52:  Saying Goodbye
I thought about doing a collage of some photos from the year long challenge, doggie butts walking away, or something terribly sentimental.  Instead I am going to re-post my favorite photo from this photography challenge which happens to be a collage.  It coincidentally was
Week 39:  Your Best Shot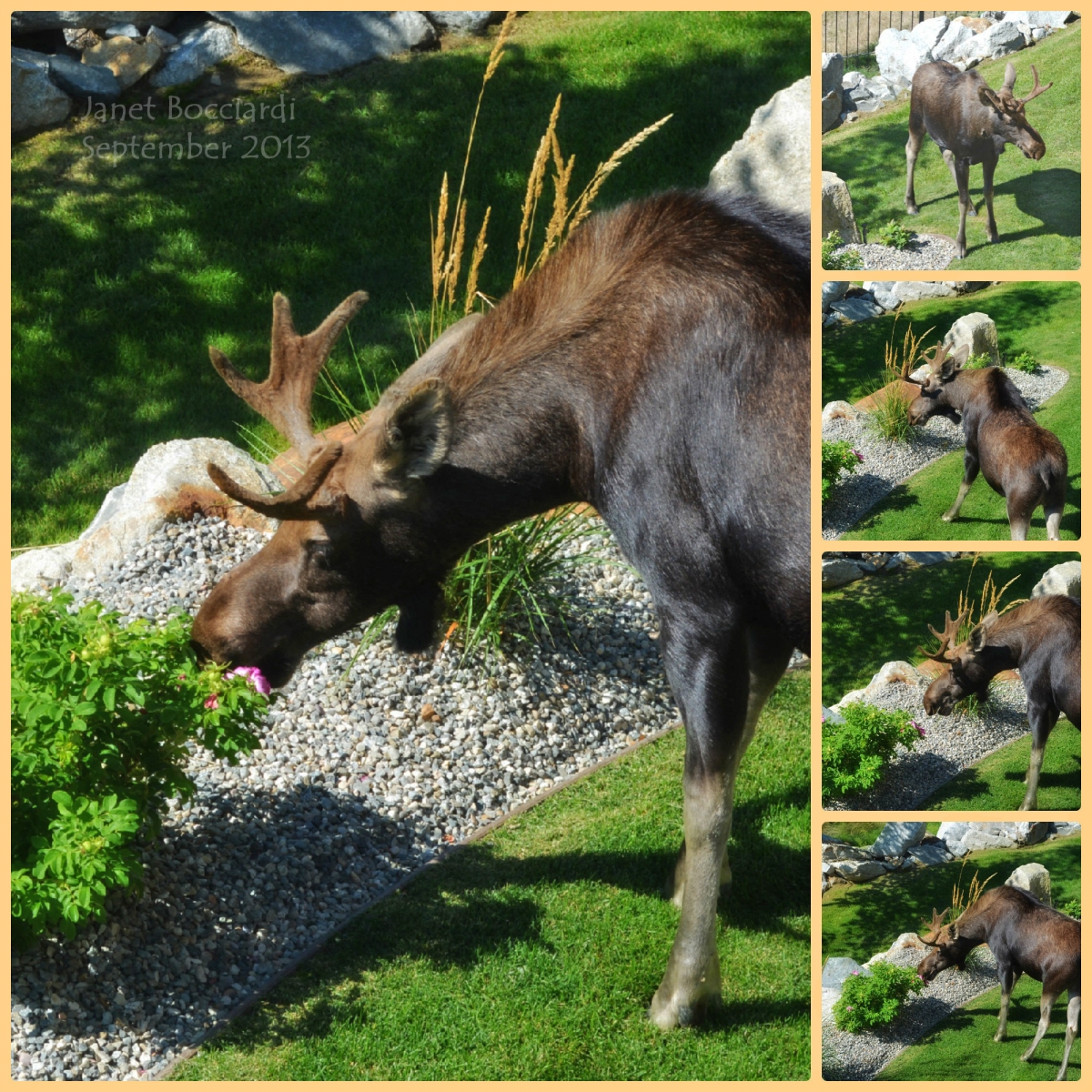 I still find it hard to believe how big this guy was and that he still lived with his Mom!
I wonder if he'll remember the roses next summer.I'm not sure what I'm hoping for.
A huge thank you to Sally for hosting this blog event.  It introduced me to some new friends and blogs that I otherwise might not have stumbled upon and kept me in touch with friends I'd already made.  Even when time was tight I enjoyed the focus the prompt gave to my life.  Some weeks that took me all the way in to Saturday, posting day!  Practicing more with my new camera was a treat.
Although I'm not participating officially in 2014 I will post via
Instagram
(which posts to my
Facebook page
) when I happen to have a shot to share for that week's prompt.  Best wishes to those that participate in 2014.  It's worth the challenge!
To see all of my 2013 Focusing on Life posts click on the graphic below: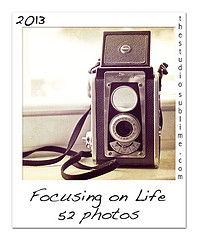 Let's take a look at how others are saying goodbye this week: