February 16, 2013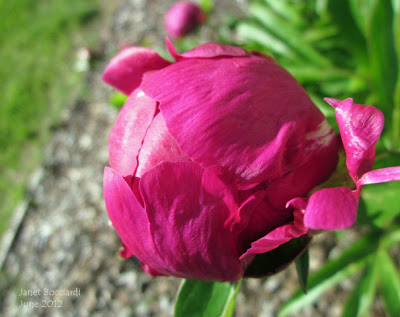 A single flower with its beauty has the ability to lift our spirits and bring a sense of happiness to our souls.   The sheer sight of flowers can evoke feelings of excitement, positivity and enhance our well being. This week take a moment to bring a little happiness
to your soul and enhance your well being.
Take a moment to enjoy the beauty of flowers.
I was tempted to take photos of our daffodils since a few have started sharing their sunny petals and their promise of warm weather to come definitely lifts my spirits.  
However, what I really wanted was a photo that represented unexpected joy.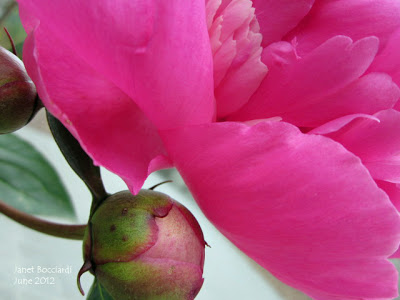 The sheer number of photos I took of MY peonies last June does tell a story, but maybe I need to explain a little.  I've always loved peonies, but never thought I'd have some blooming in my own garden.  I had four that started each year with green foliage, but they never produced even one bloom.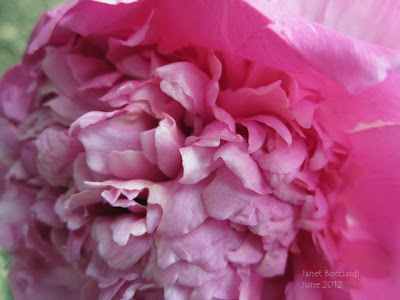 Moving in to a new home brings garden surprises throughout the year.  On moving in day I found six peony bushes budding and blooming!  I thought pink was my favorite, but the yellow, white and dark rose were exquisite in their own way.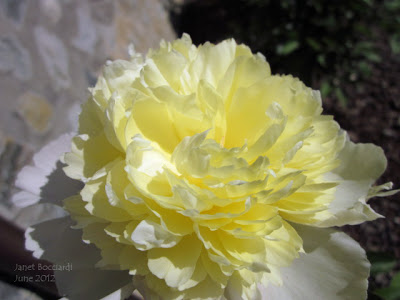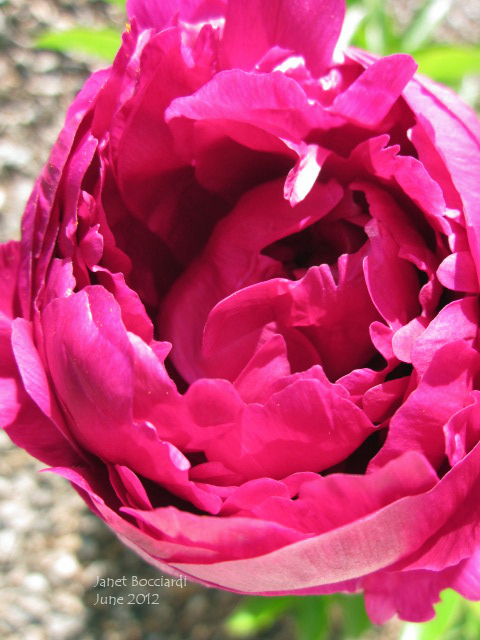 So although these are not photos inspired by Sally's prompt I hope you see the happiness these flowers have brought me!
We are in the process of putting together a landscape plan and I told my landscaper it was very important that they remain in the plan.  He said they weren't in their ideal spot for sun but he'd be sure to include them.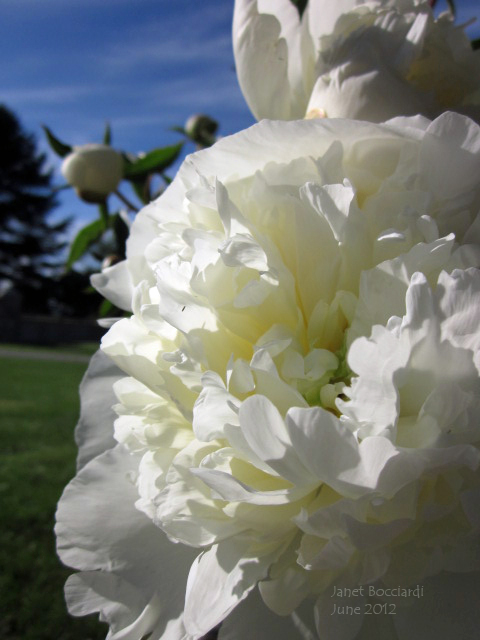 But I'm afraid to move them!  
They've been thriving where they were planted.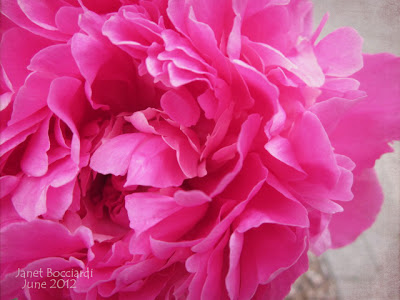 Kim Klassen's peony texture!
Be sure to hop on over to Sally's blog to see other posts of flowers that have brought happiness to their writers!