June 15, 2013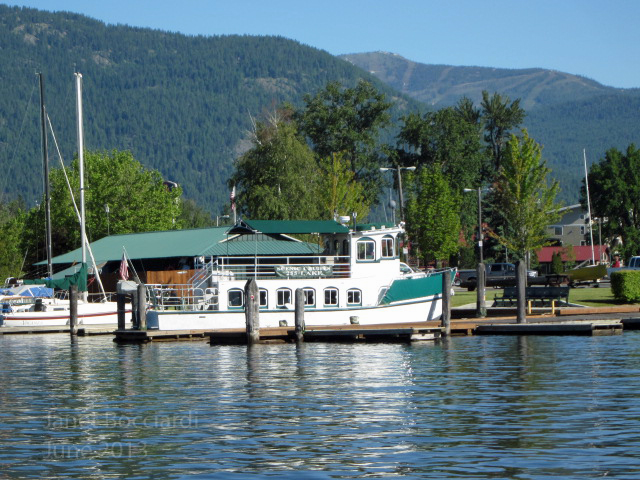 I'm surrounded by evergreens, but that just seemed too darn easy.  
But it was when we took the boat out this morning that I found my green! It was our first excursion this year.  The plan was to dock in town, grab Starbucks and then do some trolling by the railroad bridge.
As we putted by the launch on our way into Sand Creek I saw the Shawnodese in dock with the Schweitzer Ski Resort in the background on a beautiful June morning.
Although I haven't gotten my husband to agree to take a tour I bet we do one day.  It'll have to be a guest though that makes it happen I think.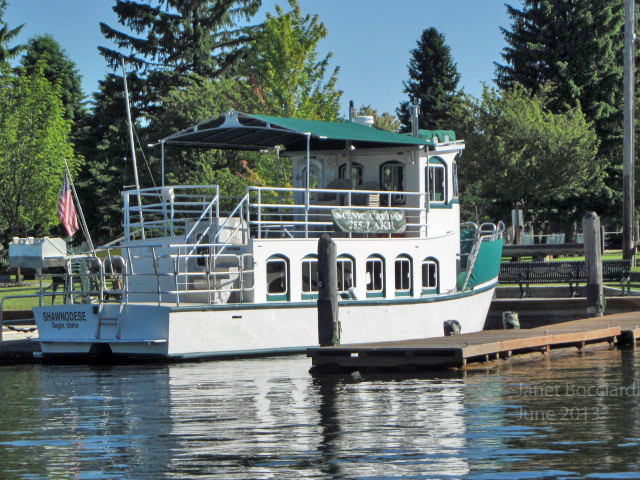 What sort of green have other bloggers found?  Let's take a peek by clicking on the link below: