June 02, 2013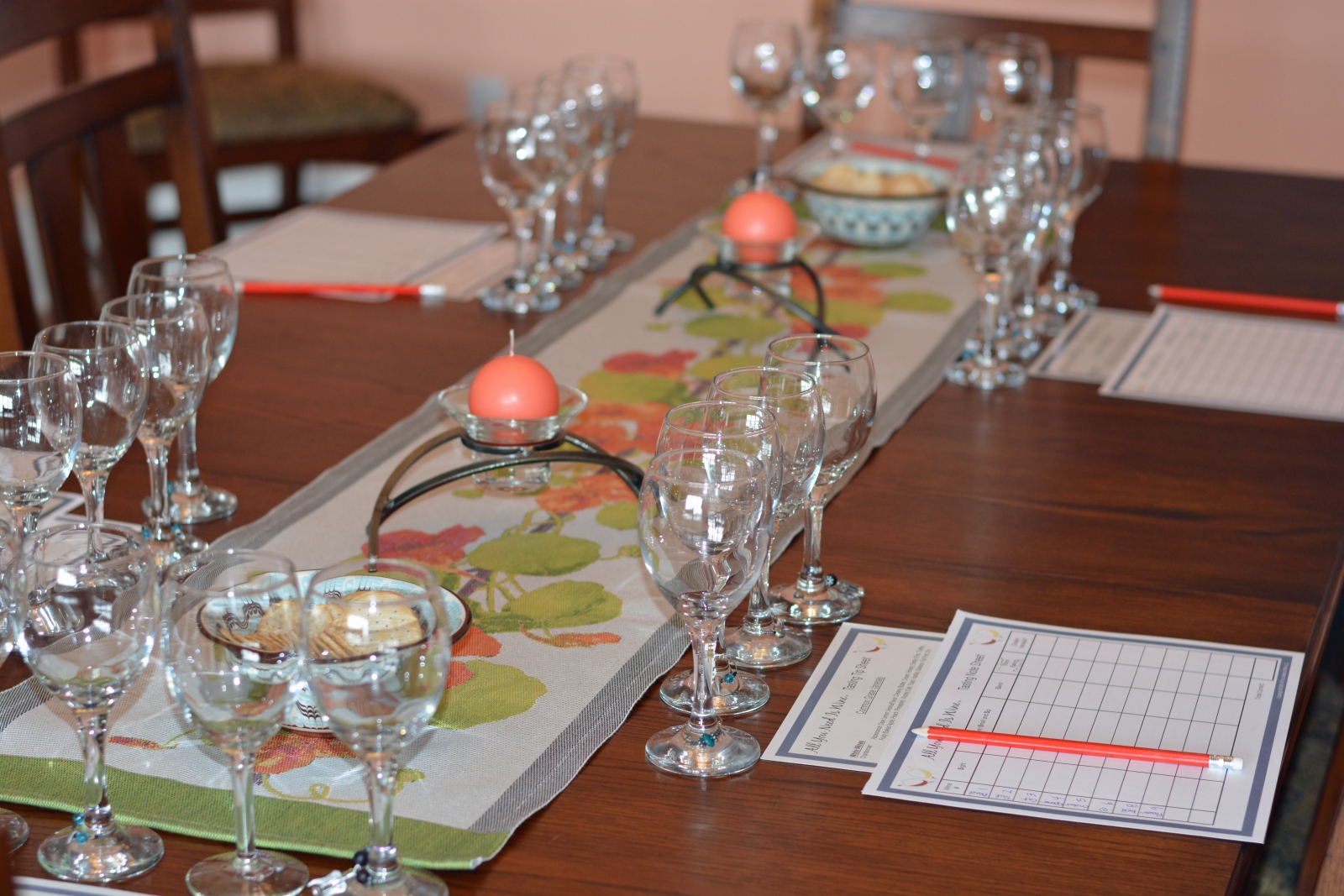 Tip: Rent glasses
Glass size matters for smell and taste, so make sure your wines get the same glass treatment.  
Sometimes these prompts from Sally are amazingly timely.  
Although I'm a day late in posting, I wanted to take photos of a wine tasting dinner we hosted last night.
Did you know that the photos most taken and uploaded to Instagram are food? I'm not kidding!
Everyone looks at food differently, but we must admit that we all have some type of connection to food.   What seems little a simple plate of food can turn out to be so much more.  Food can brings us together, affect our well being and bring us comfort when sad. 
So this week I ask you to capture a photo of,
I'm a Pinterest fan and probably half of my pins are food related.  If someone takes a great photo it tempts you to try the recipe, doesn't it?  We'll see if I was successful with the photos I did take.  Unfortunately once everyone arrived I forgot to take photos!
Through the years we've hosted wine tasting dinners for friends and family.  It's a fun way to introduce friends to other friends and have something to break the ice.  It's also a good way to be sure to have regular get-togethers by rotating the hosting.
We did two four bottle blind tastings.  The first was of Chardonnay with varying prices.  The second was of Cabernet Sauvignon from different regions, one even from Argentina.
Besides the Best of series from Food and Wine and Cooks Illustrated, my favorite cookbooks are from the Barefoot Contessa, Ina Garten.  Her focus is entertaining with ease.  This means lots of recipes that can be done ahead so you can be part of the party.  She also keeps the ingredient list down to a manageable level with what I think are gourmet results.
Appetizers
Thyme Roasted Marcona Almonds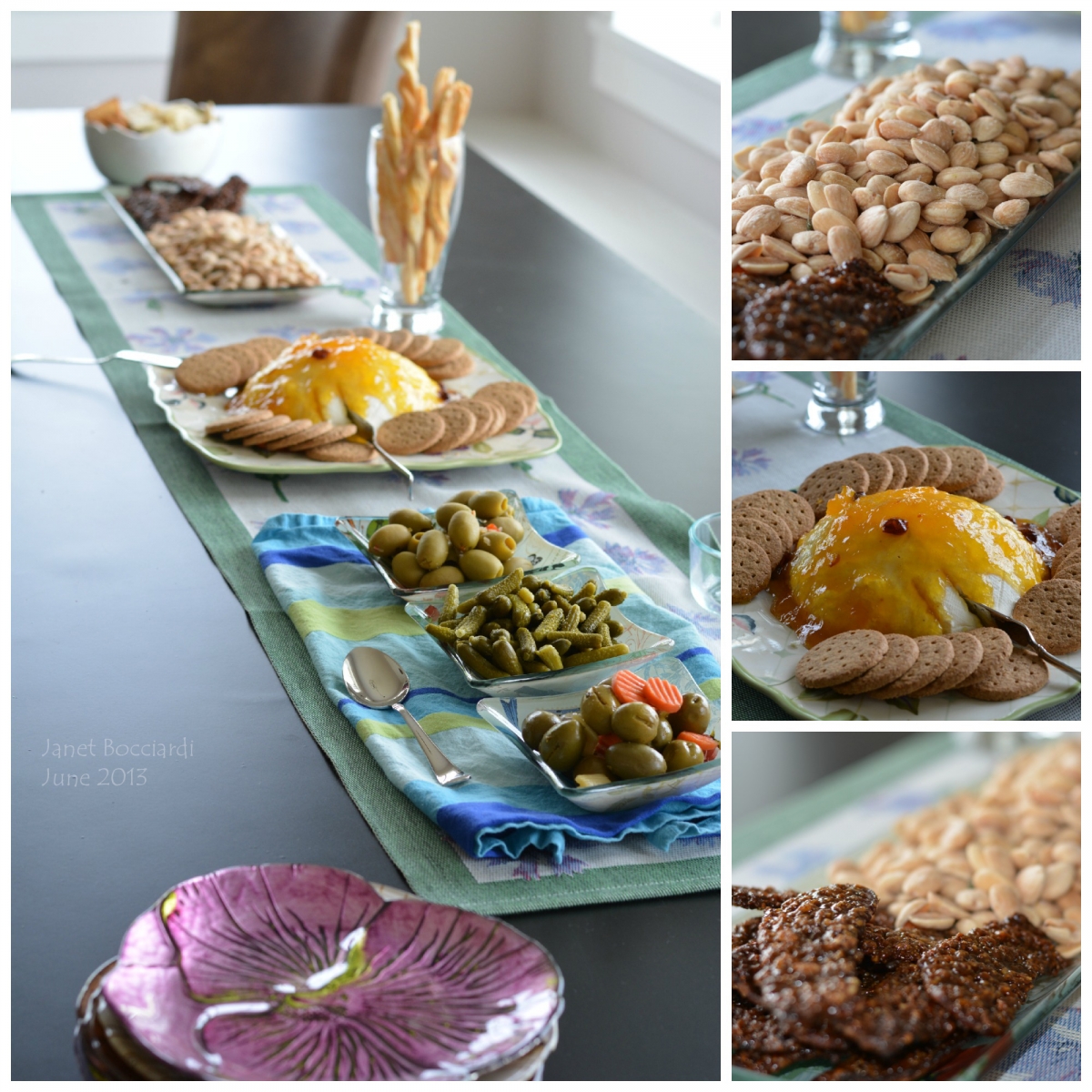 The Savory Coeur a' la Creme (the cheese dome with chutney) is from Ina Garten's How Easy is That?
After we did the Chardonnay tasting I served:
Salad:  Endive and Avocado Salad
This salad appears in Ina Garten's Parties
I wish I got a photo, because this is a beautiful salad.  I did modify the vinaigrette by adding some more olive oil and a couple tablespoons of maple syrup.  I thought it was a little too sour otherwise.
After the Cabernet Tasting came the
Entree:  Osso Buco, Truffled Mashed Potatoes, Roasted Cherry Tomatoes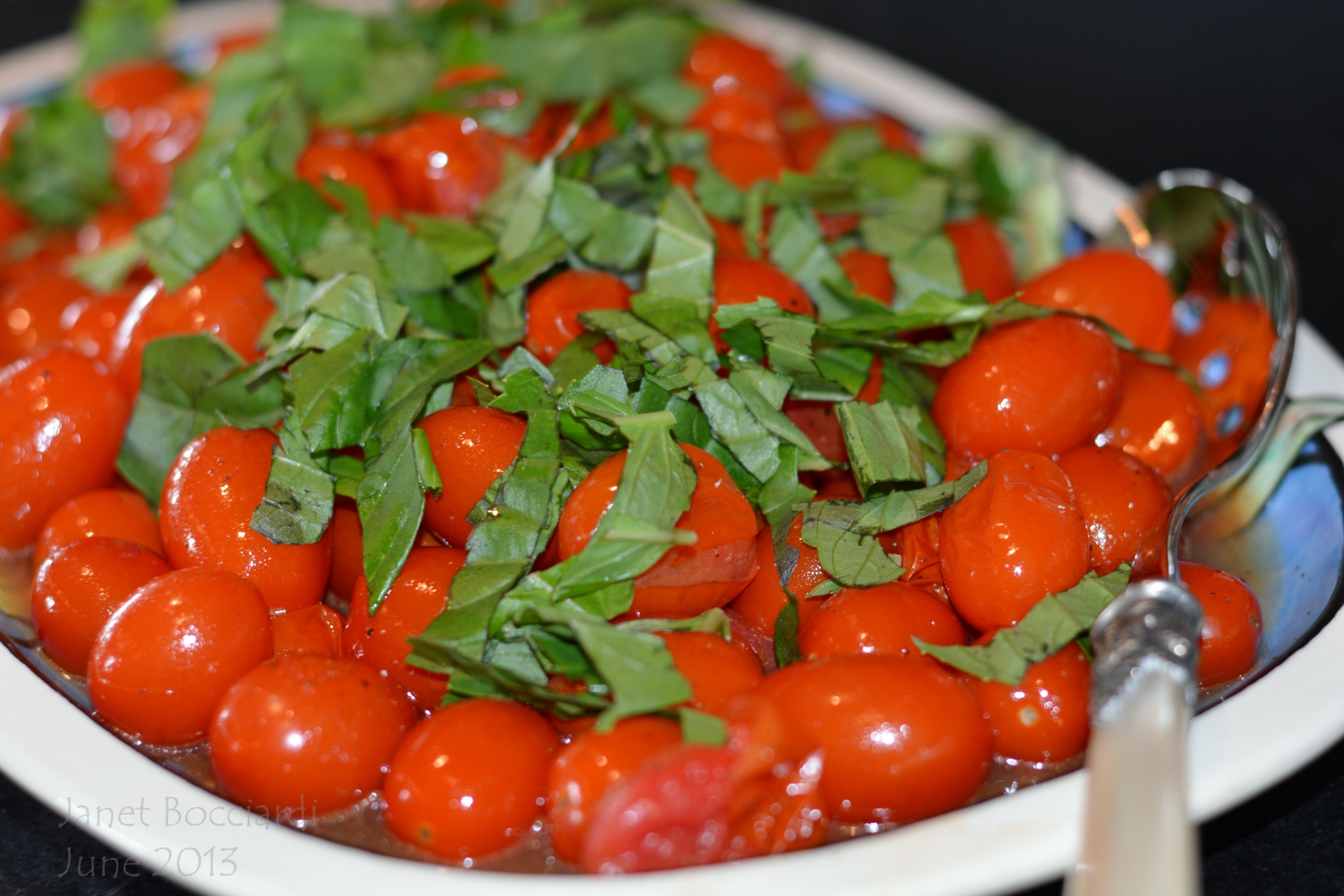 Even though I've made more complex tasting Osso Buco, this one is still wonderful.  It is simple to prepare and can be prepared ahead of time and thrown in the oven 2 hours before it's time to eat.  
Sadly no photos of the mashed potatoes or osso buco!  However, delight your family this year at Thanksgiving with the Truffled Mashed Potatoes.  They are AMAZING!  Although it calls for white truffle butter I used the black truffle butter, because that's all I could find locally.  It was not that expensive.  The white truffle butter is available online, but the shipping costs are high, because it has to be shipped in dry ice.  The black truffle butter I found at a natural food store and is in a jar that doesn't need to be refrigerated.  You use the whole 3 oz with the 2.5 lbs of golden potatoes.
Both the Osso Buco and the Truffled Mashed Potatoes are in Ina Garten's Foolproof cookbook.
Dessert:  I took a page from Ina and bought our dessert.  I bought a cheesecake from Arlene who owns the Pack River General Store.  She's originally from Santa Cruz and she's a treasure to the area with her catering and warm personality.I did make Stewed Rhubarb and Red Berries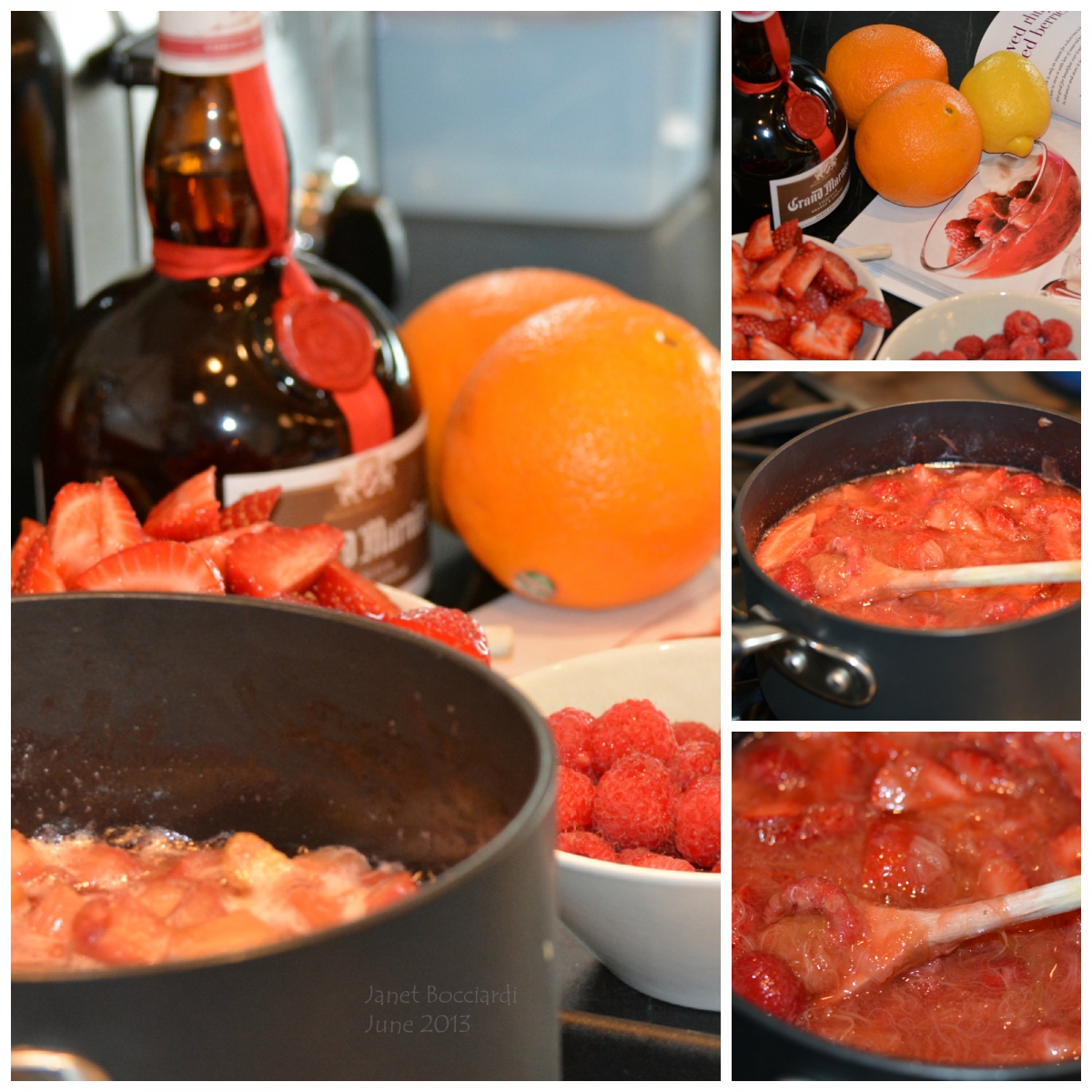 The rhubarb recipe, also from Ina's Foolproof cookbook, is delicious and besides yummy on cheesecake you could have them alone with whipped cream, on top of plain yogurt, or even ice cream.  The last on the list is first on my list tonight!
Let's see what's cooking with the other participants by clicking on the button below: