April 27, 2013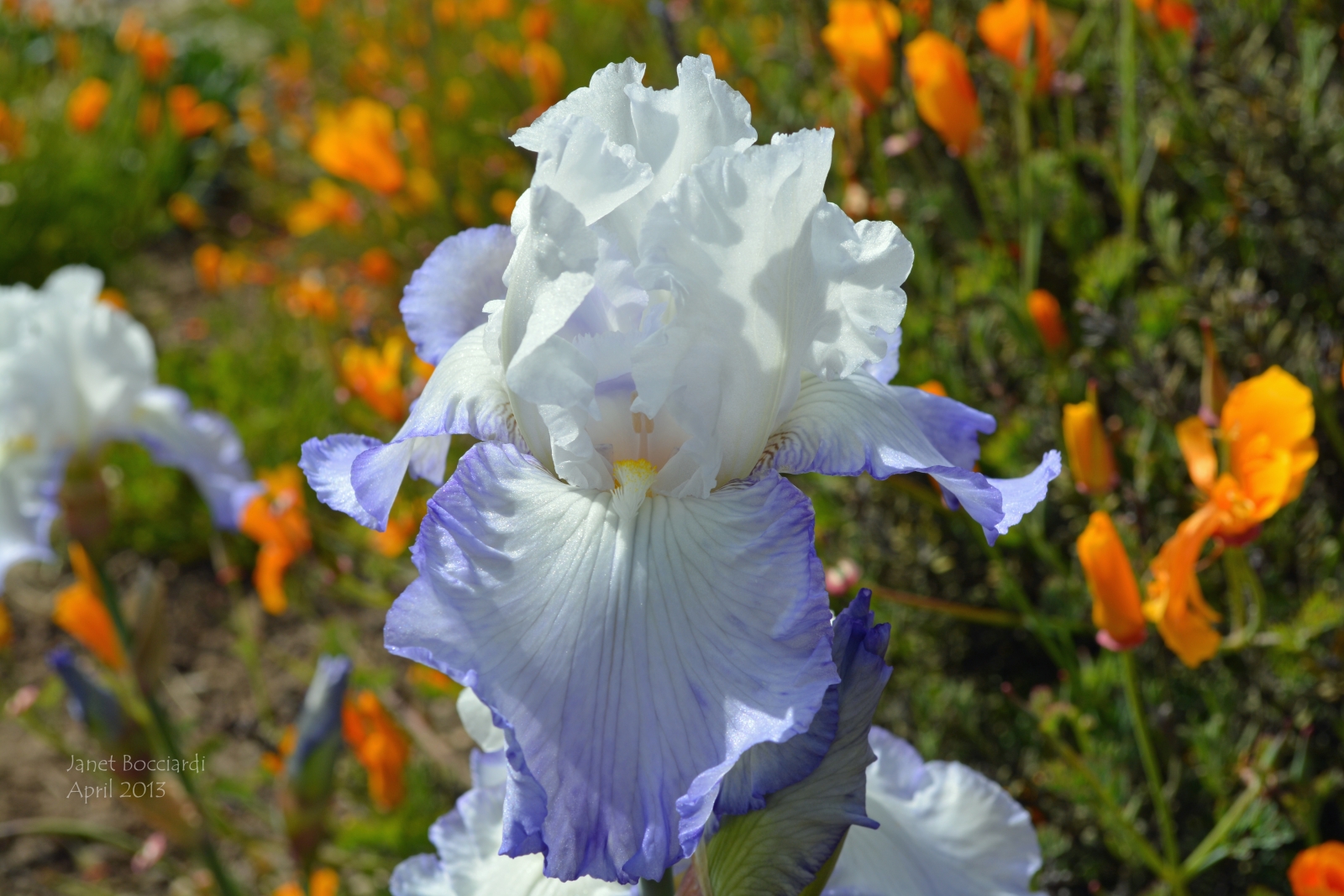 Did you ever notice the way color can effect our mood and perception of the environment around us? 
Colors can elevate our mood or change our perception of an object.  Bright vivid colors can make us feel positive where a darker color can evoke a heaviness. Subtle colors create a softness. Florescent color not only can grab attention, florescent literally scream at you to pay attention and that can cause a feeling of anxiety. 
Color combinations in my garden have inspired some of my favorite jewelry designs.  The feelings you feel when you see certain color combinations translate directly into any artwork you might do.
The combination of lavender, orange and green are exciting to me.  They give me energy which is probably why I think of them as Mardi Gras colors.  (Yes, yellow rather than orange is the real Mardi Gras trio, but this is so much prettier, don't you think?)
Purple, Orange and Green are considered a single split complimentary.  They contrast strongly and yet are harmonious.  They are not as bold as say a complimentary.  They make even a cloudy day feel sunny.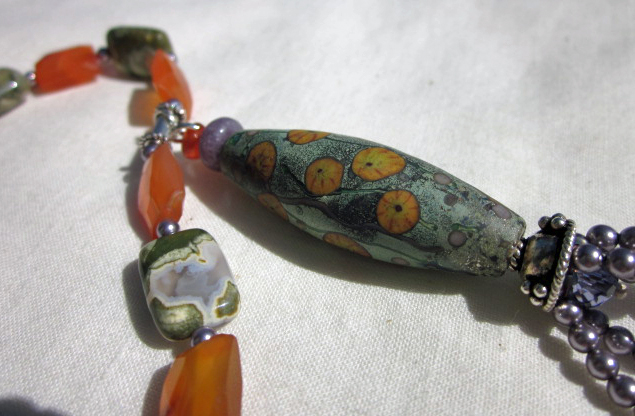 Poppies in the Lavender Remembrance Necklace(SOLD)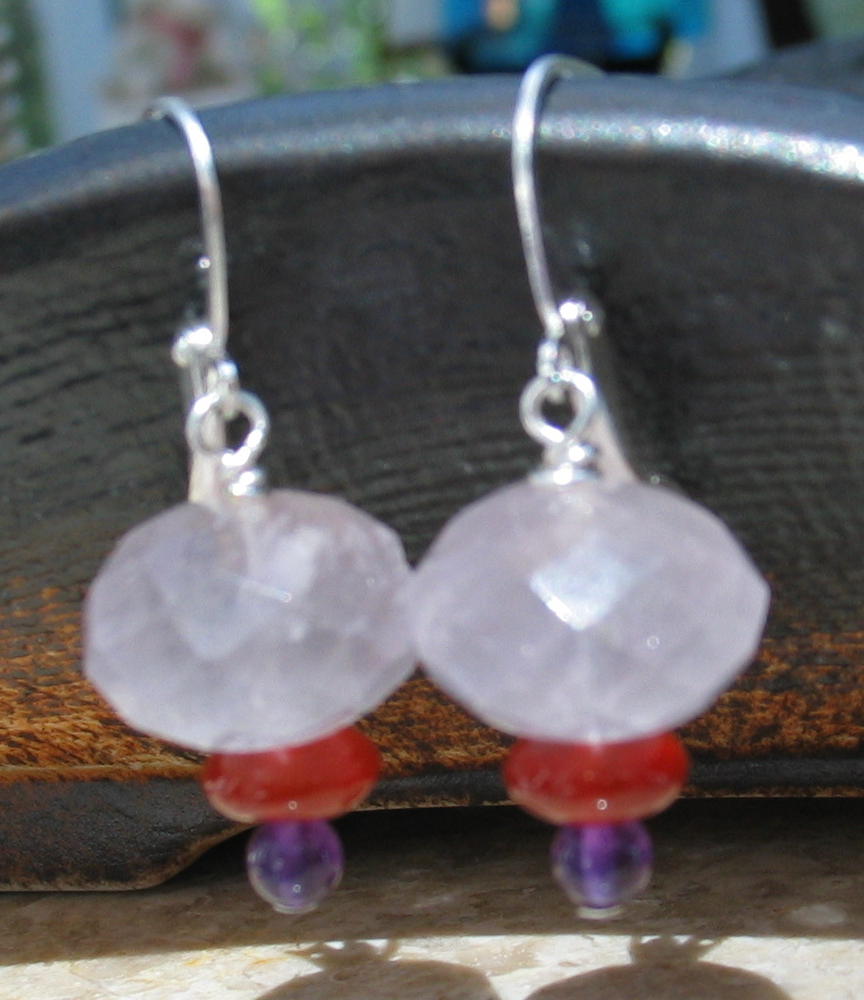 Another favorite combo of mine is Pink and Yellow together.  It makes me think of summer sunshine and ice cream.  In other words, they make me happy!  (I'm thinking of two of my favorite flavors:  peppermint and lemon custard that might not taste good together, but they sure look good together!)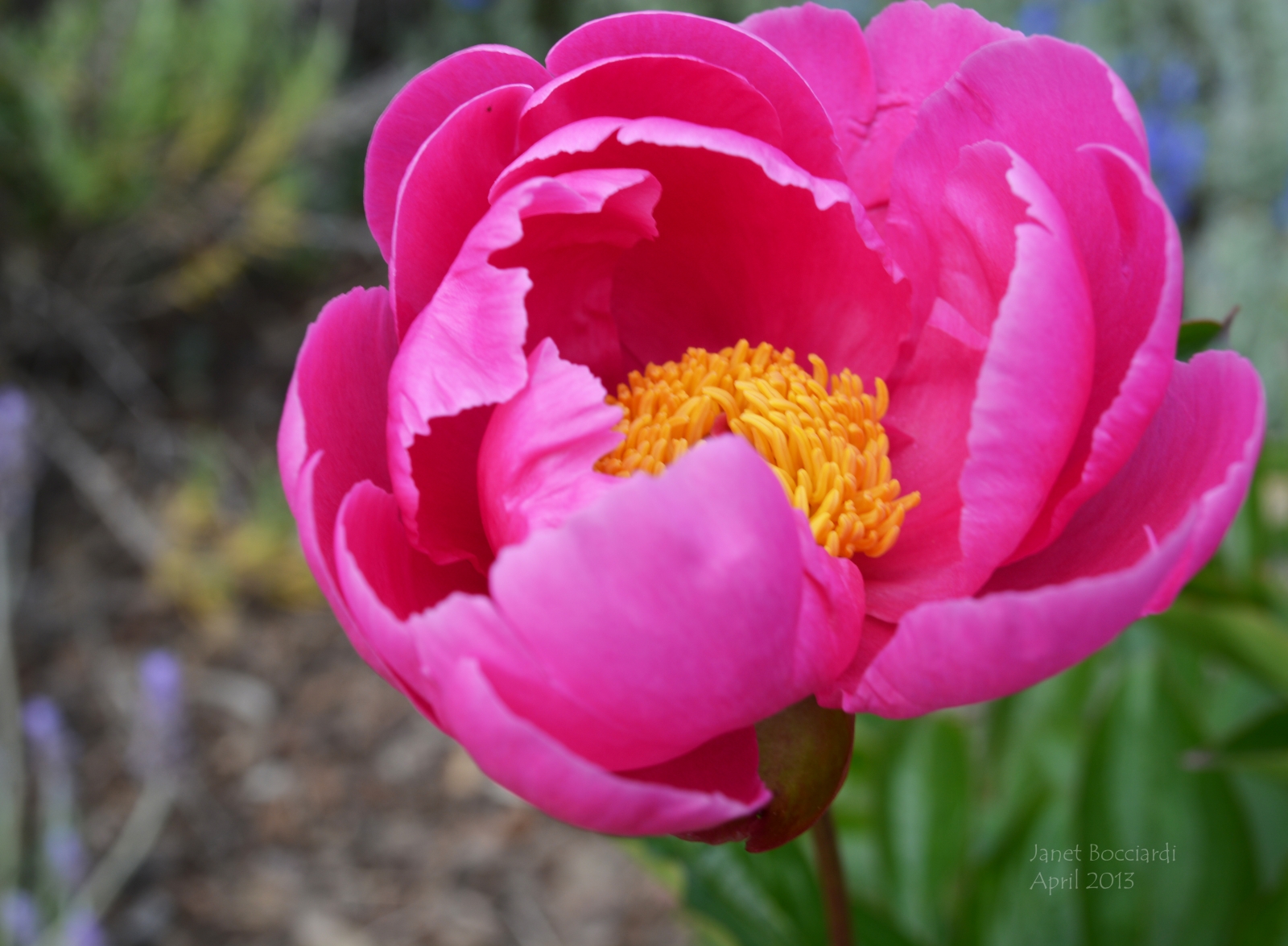 The combination of pink, yellow and teal is considered a triad.
 It's very pleasing to the eye - colorful, yet balanced.  It was instinctive to display this bracelet in the teal colored dish.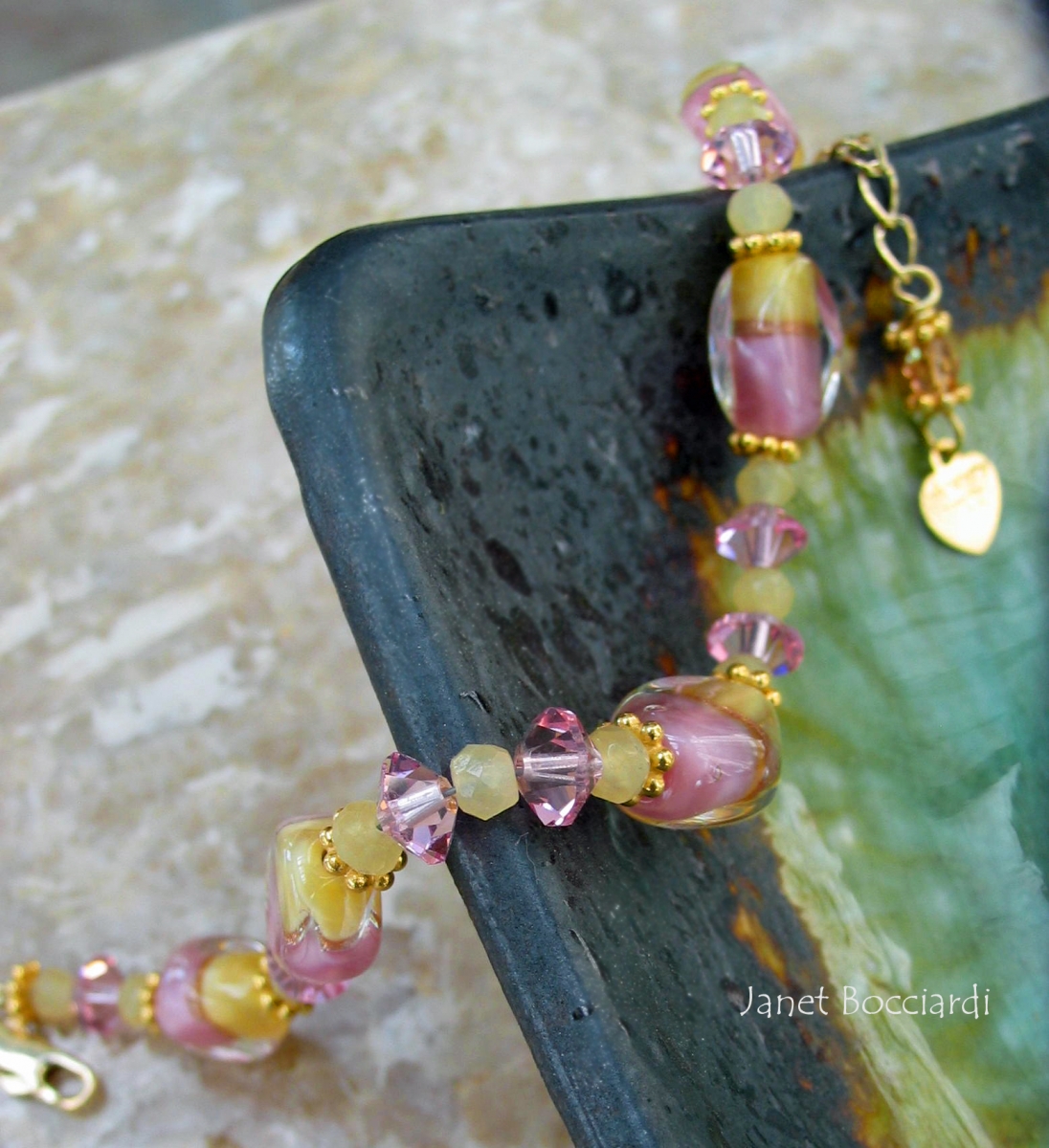 Tea Party bracelet(SOLD)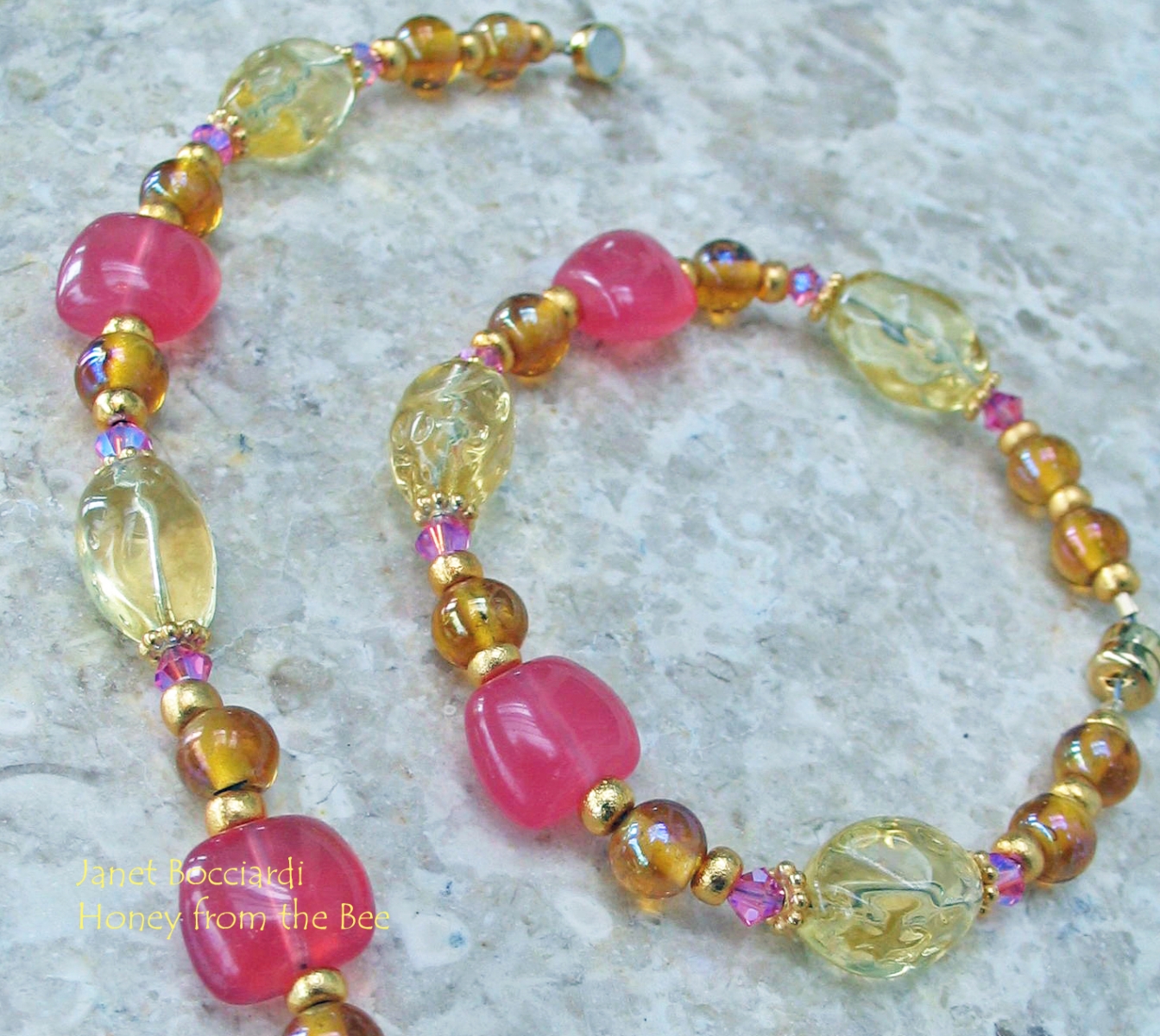 Liquid Sunshine bracelets(SOLD)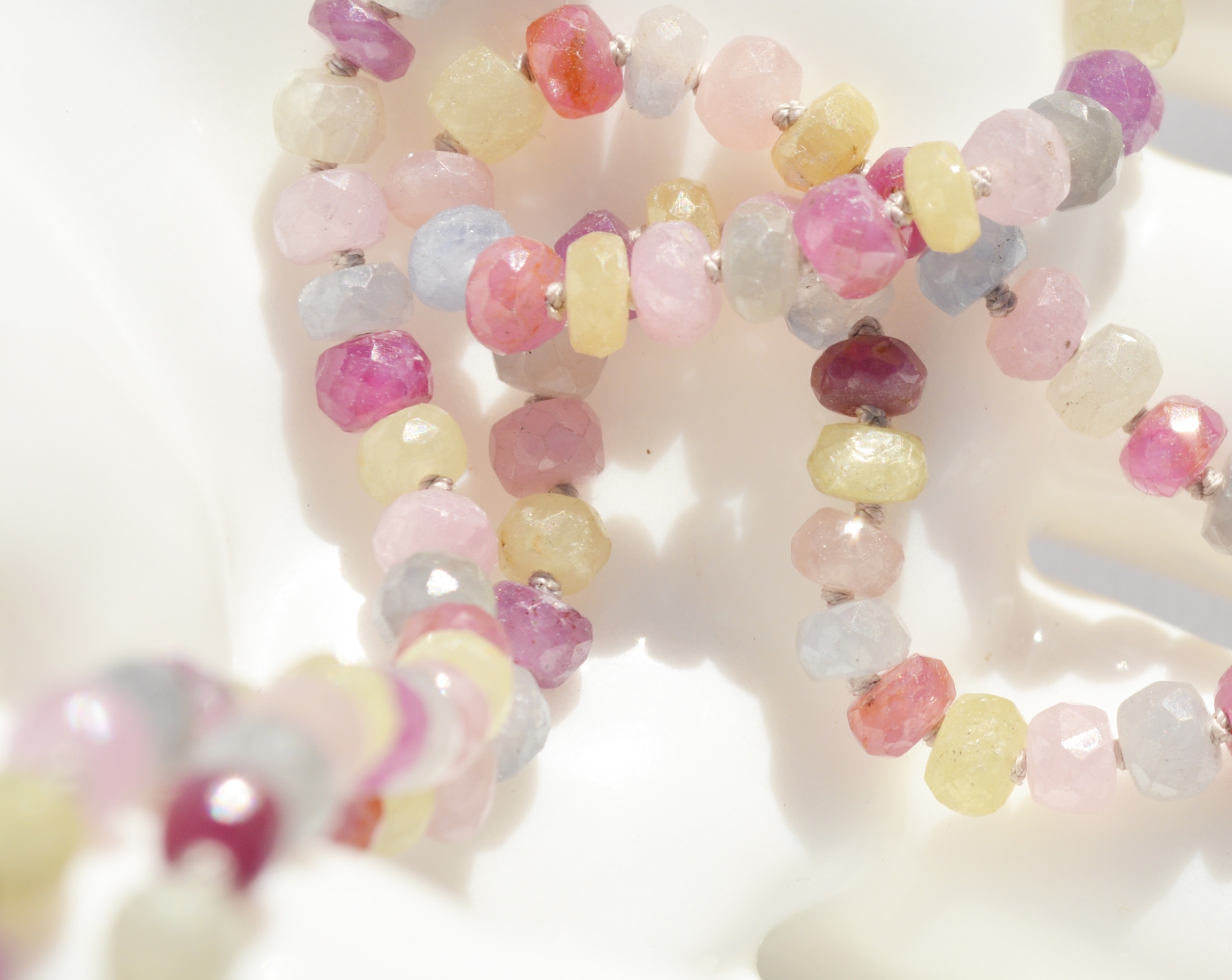 This is week 17 of a 52 week photography challenge hosted by the Studio Sublime.  Hop on over to her site to see what color has inspired in others!