July 30, 2012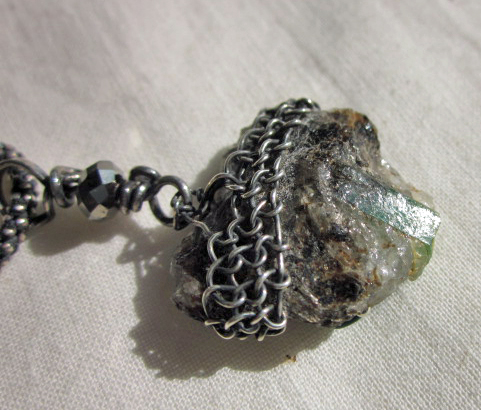 Commissions are great.  I love creating one of a kind pieces and the challenge when the parameters are narrowed.
This past Spring I received a stone from a male client who wanted me to create a pendant or necklace that he could gift to one of his daughters.  Many years ago they'd gone rock hunting in North Carolina and found this interesting stone which held an emerald still in its matrix.  He'd had it in a box in his dresser all those years and had always wanted to do something with it.
I wish I'd taken a photo of just the stone, but you can imagine it from these photos.  
I love a challenge and knew I'd be able to do it, but other than feeling I wanted to use silver I had no really good ideas.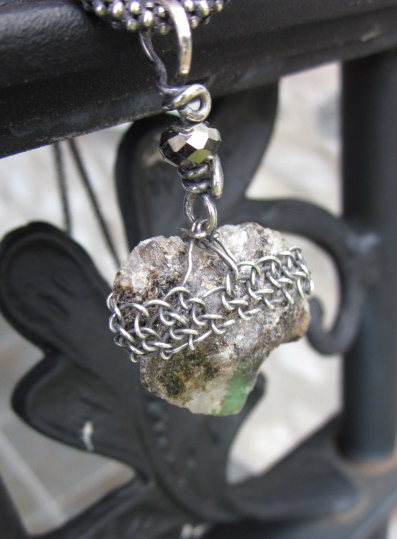 Fortunately he wasn't in a hurry.  I let it simmer and a couple times I reached out to his wife for some background on him and his daughters in case something came out of that.  One of the things she'd shared was that one of the daughters was in to horses.  So I drew some horseshoe ideas, but I just wasn't feeling it nor did I think it honored the shape or feel of the stone.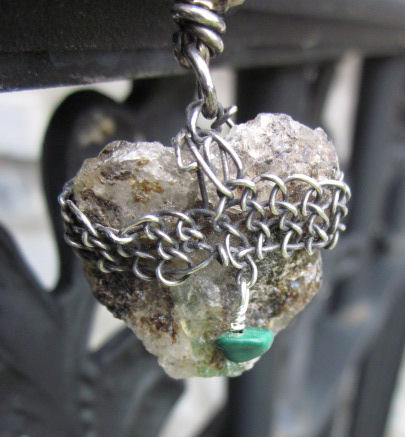 The stone had a Viking look to it to me so I asked if he by any chance came from a Norwegian or maybe Scottish background.  No, but he was Finnish!  That's basically when it all fell into place.  I knew then that I wanted to do wire netting, but I hadn't worked with wire to weave in awhile.  I could've made it up I guess, but my newly organized library came to the rescue!  Mary Hettmansperger's book had a sample so I could look at the direction of the wires.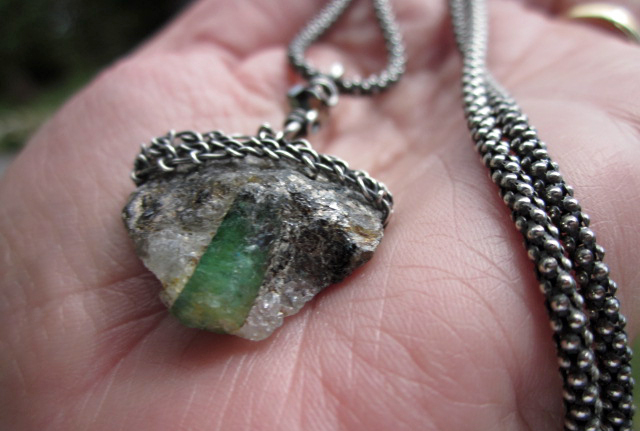 So the photos of Tytar, Finnish for daughter, are the result.  I nervously waited for his response before posting.  He's elated and thinks he may even wear it himself for a time!  He thought he'd wanted a more traditional silver setting, but realized with my photos that the stone was much better suited for this type of setting.  I think it fits the stone's character and gives a good view of the matrix.
Okay, someone throw me another challenge!  lol!