April 04, 2013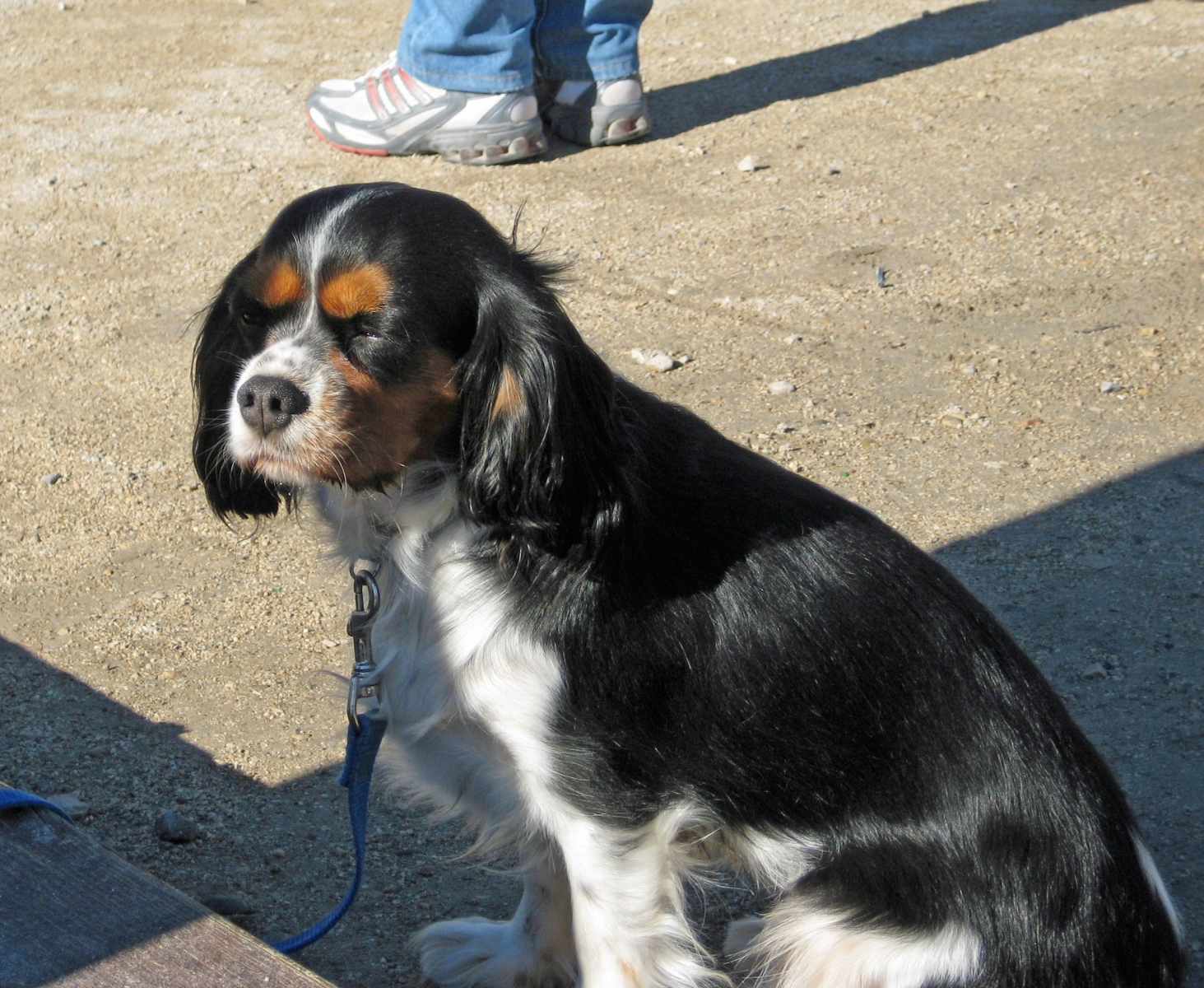 Perro in Barcelona
I don't know if it's me missing mine or just that there is something about just the connection I have with dogs in general, but I find in sorting through my travel photos that I take a lot of photos of dogs.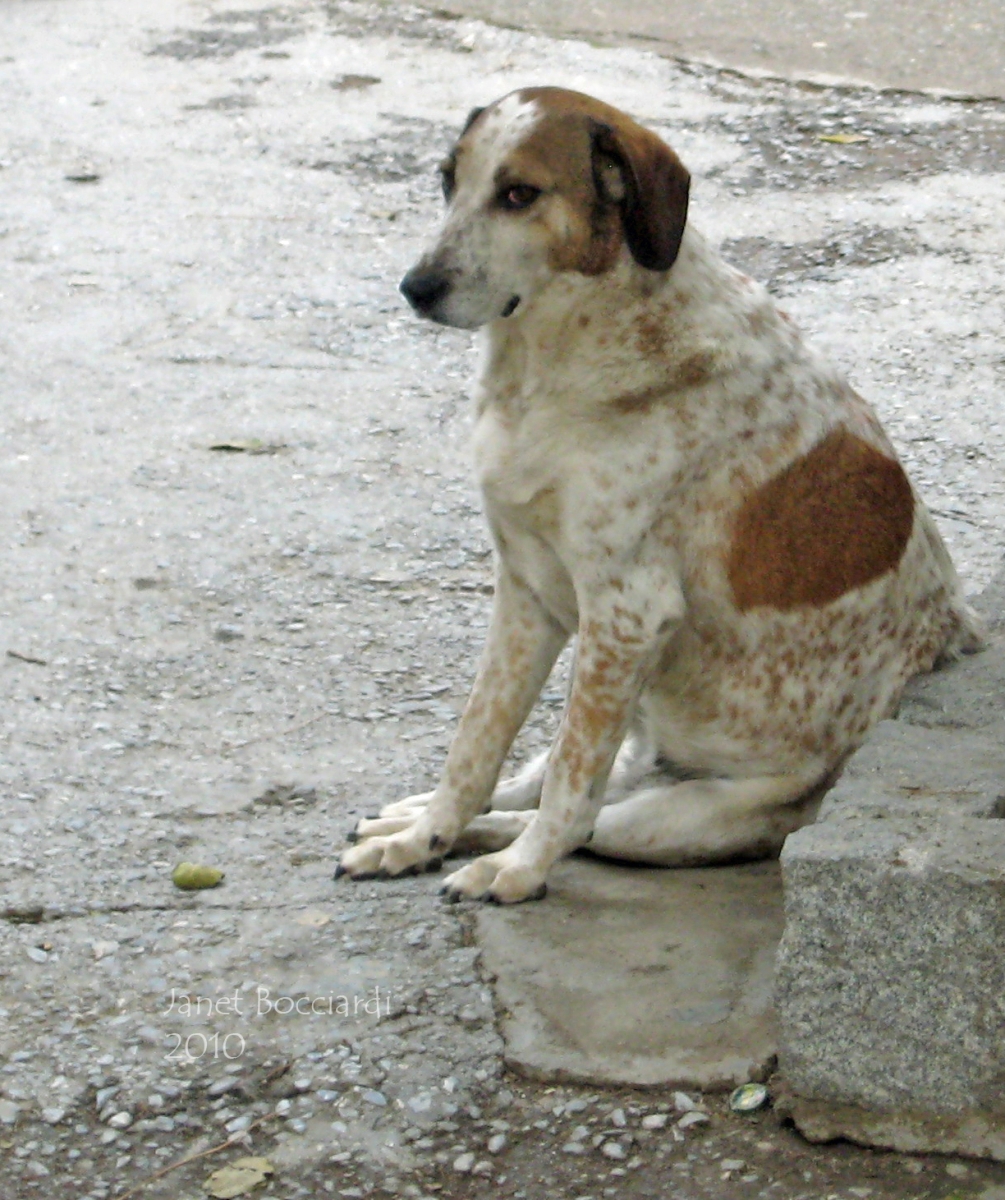 Kopek in Kusadasi, Turkey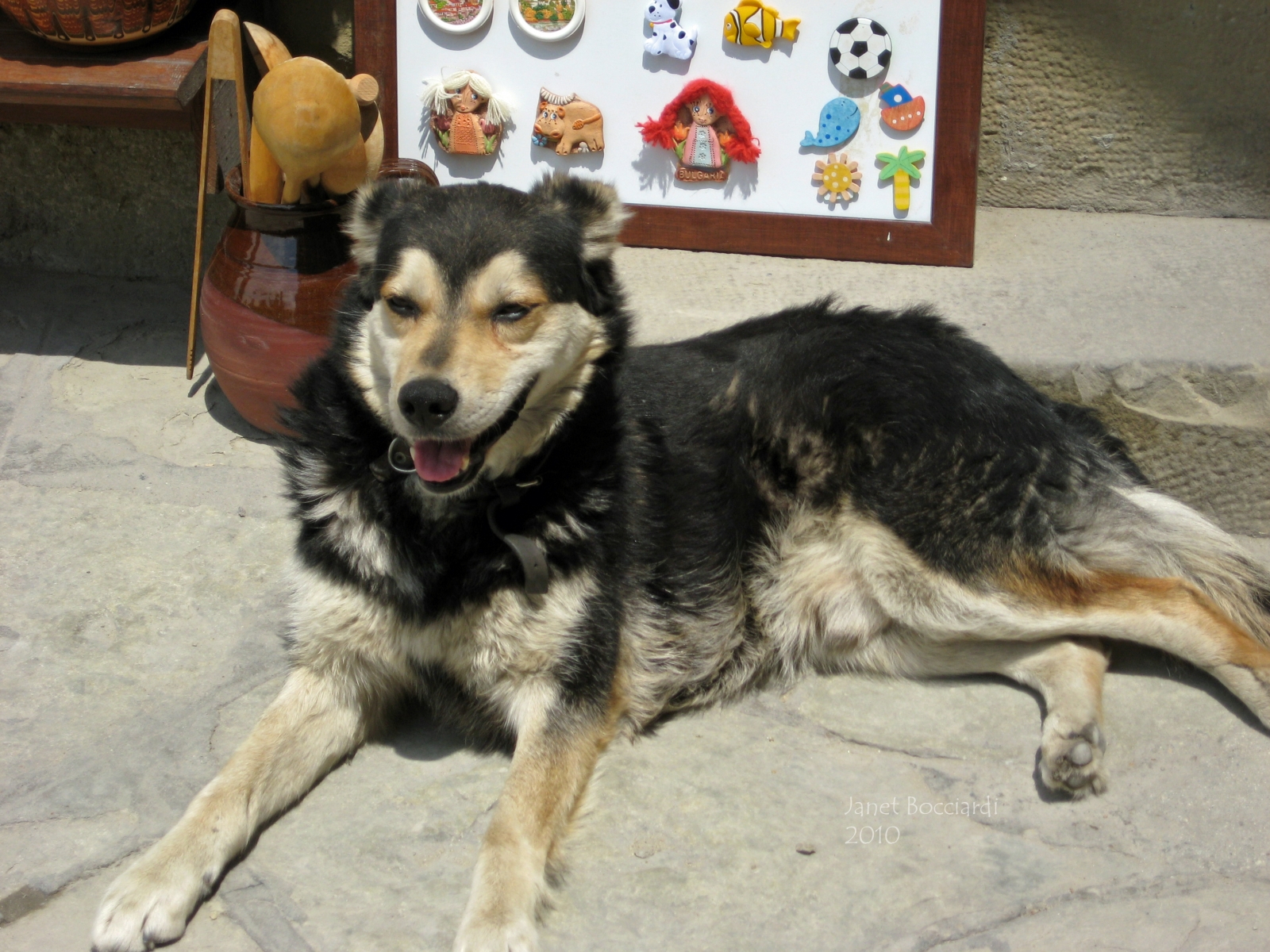 Shepherd dog in Bulgaria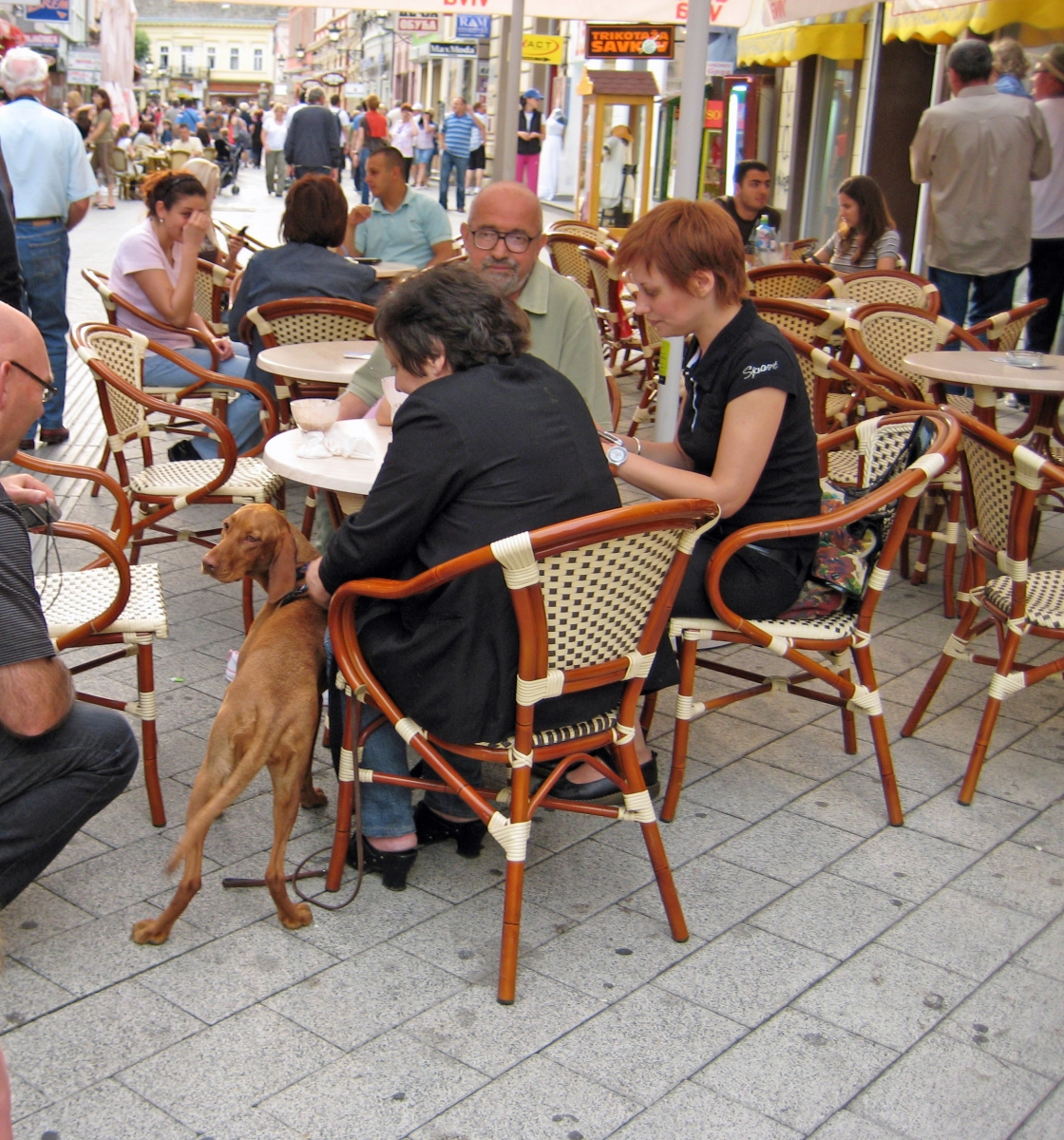 Serbian Hound (pretty sure!) seen in Novi Sad, Serbia
There were quite a few well loved skilos (dogs) in Santorini.  They played freely with each other and then lay willy nilly in the square for one of their many naps.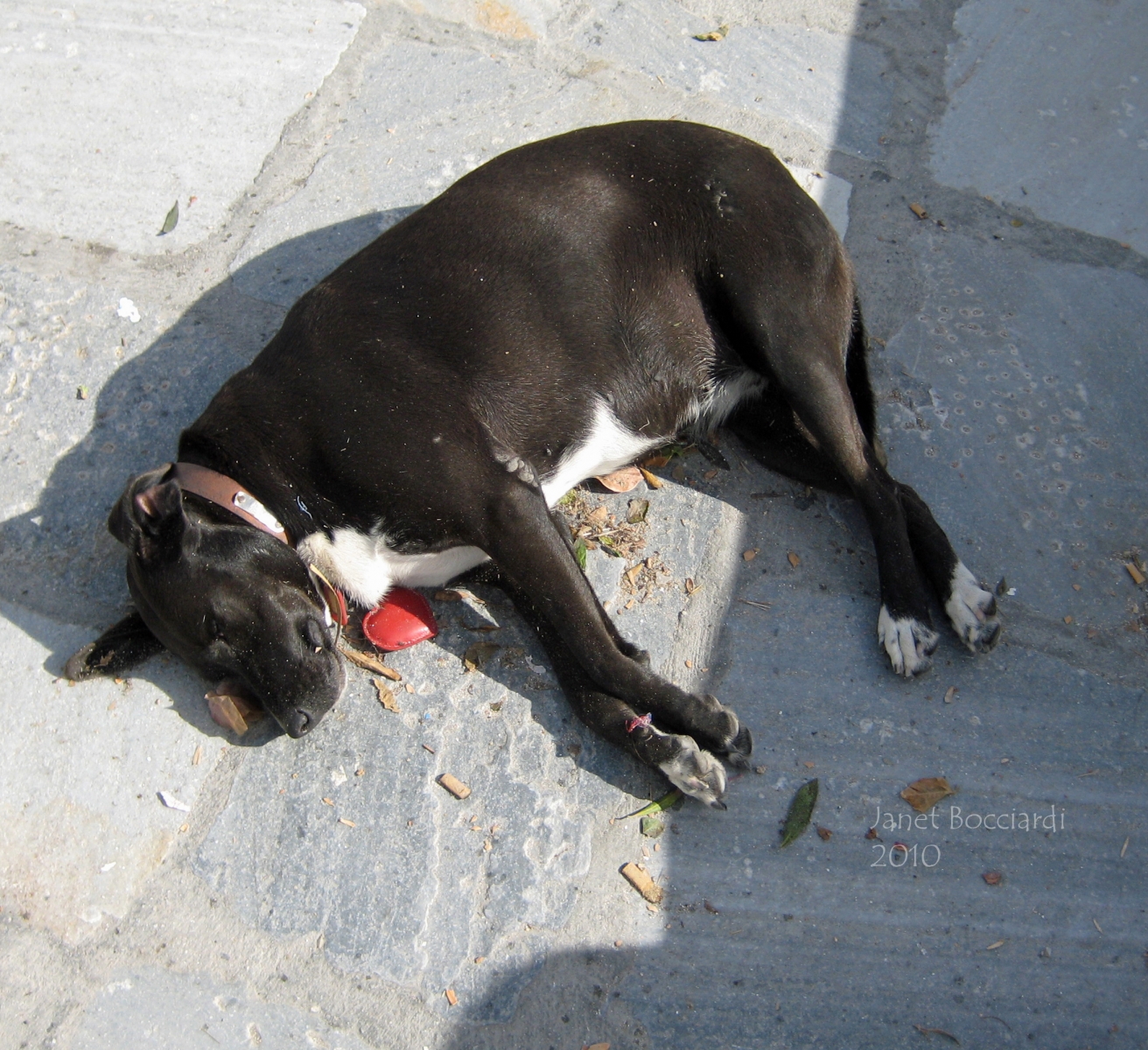 See her plump red heart charm?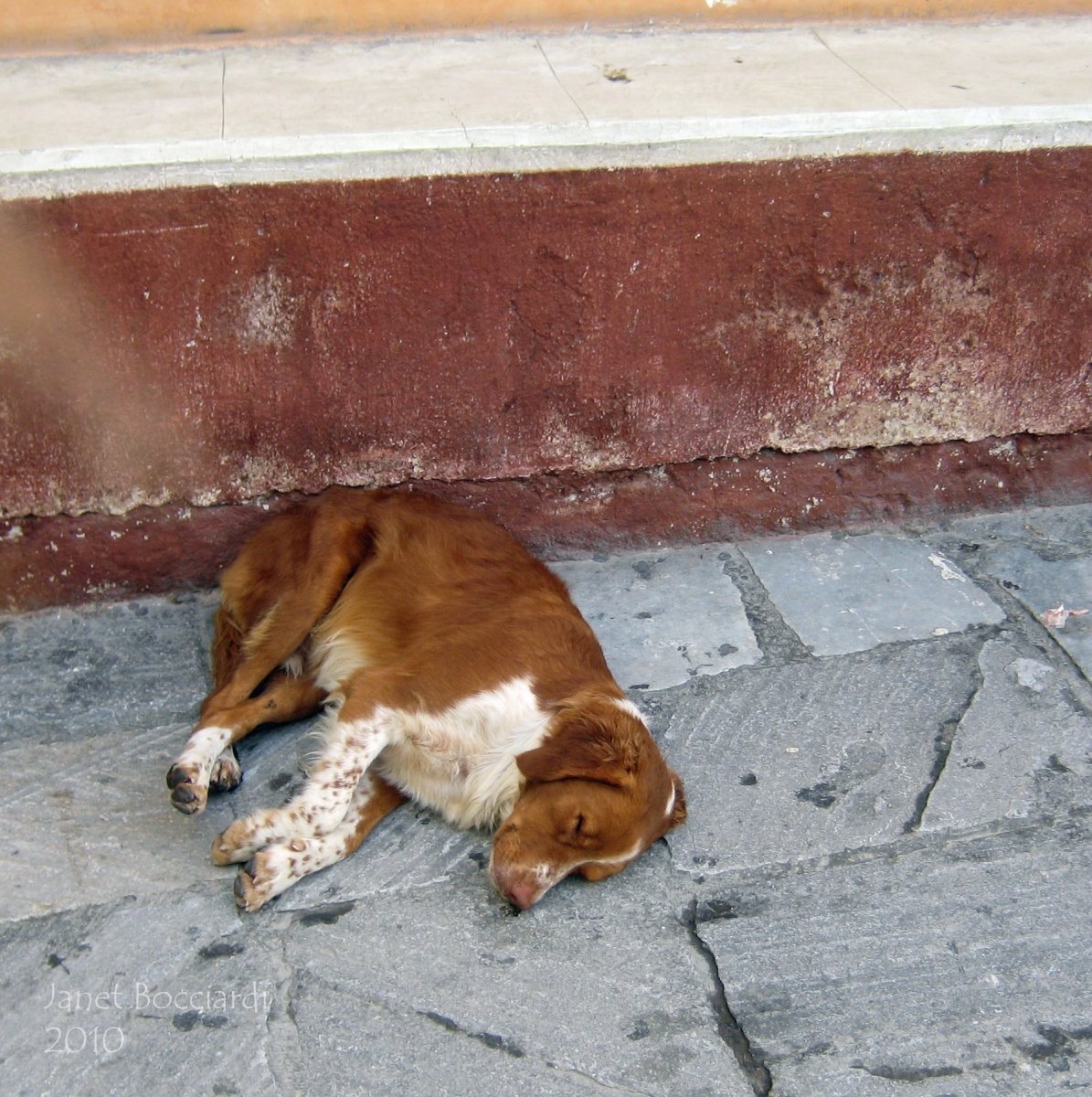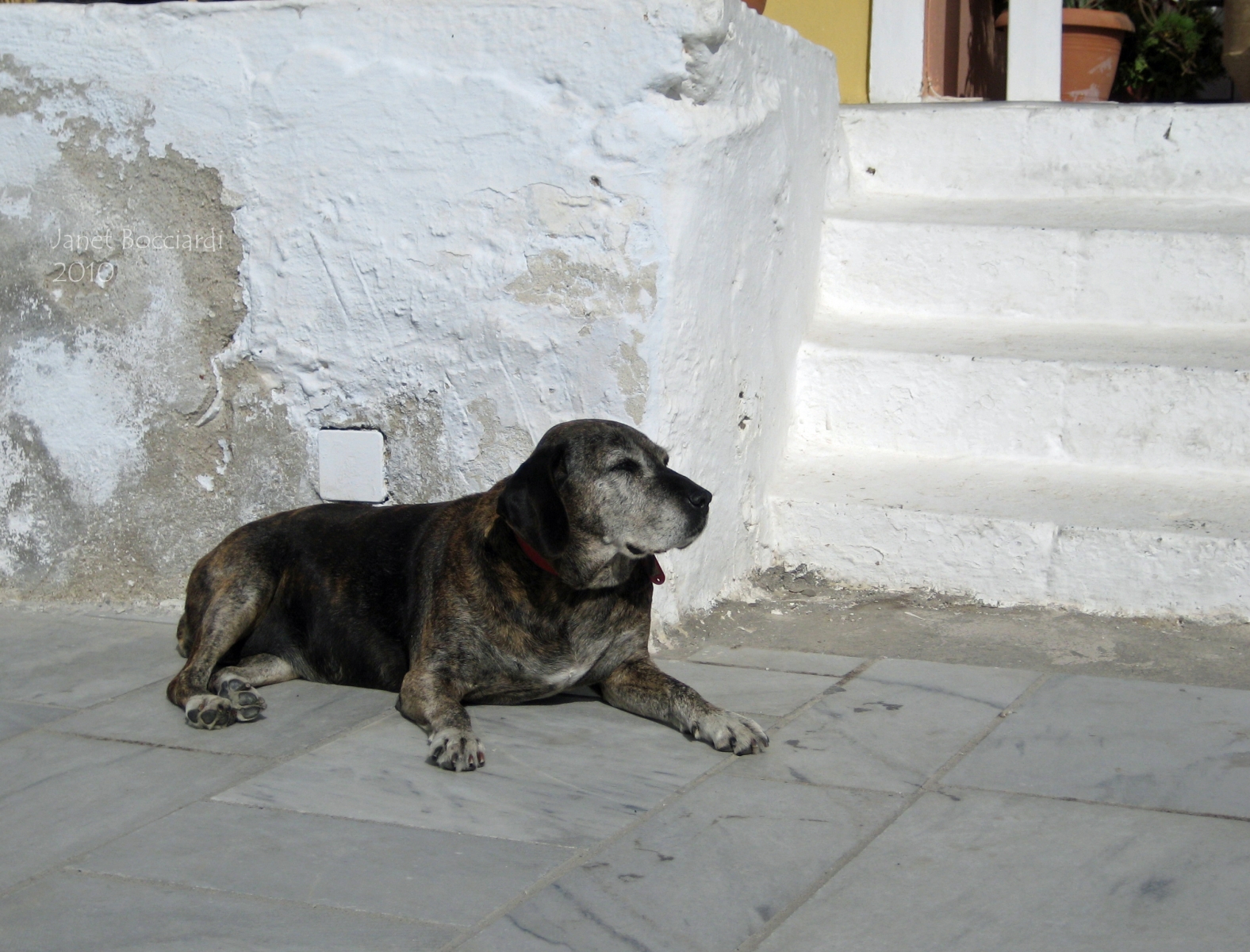 Doesn't he remind you of an old Greek man?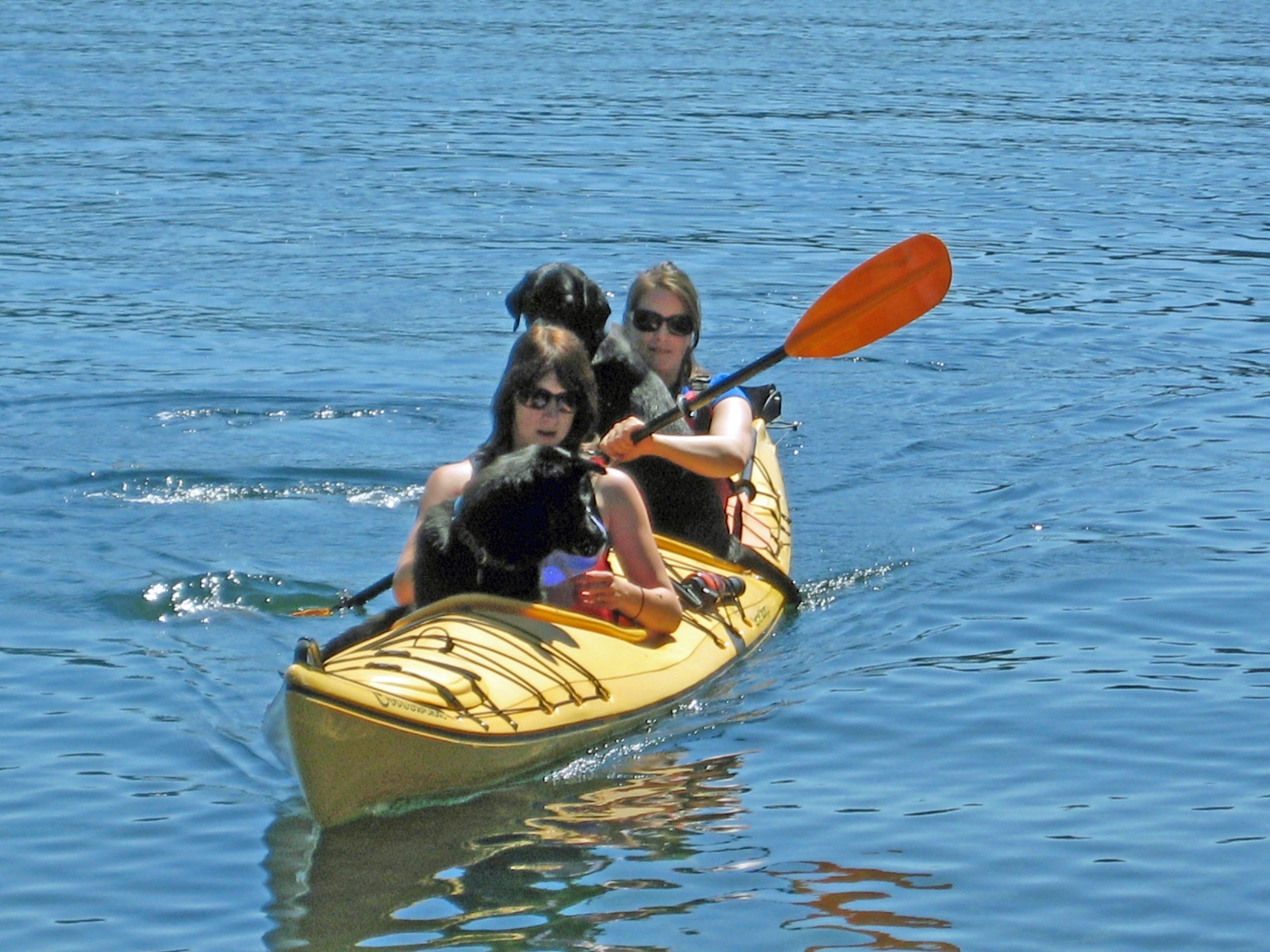 Canada
And when I couldn't find live ones...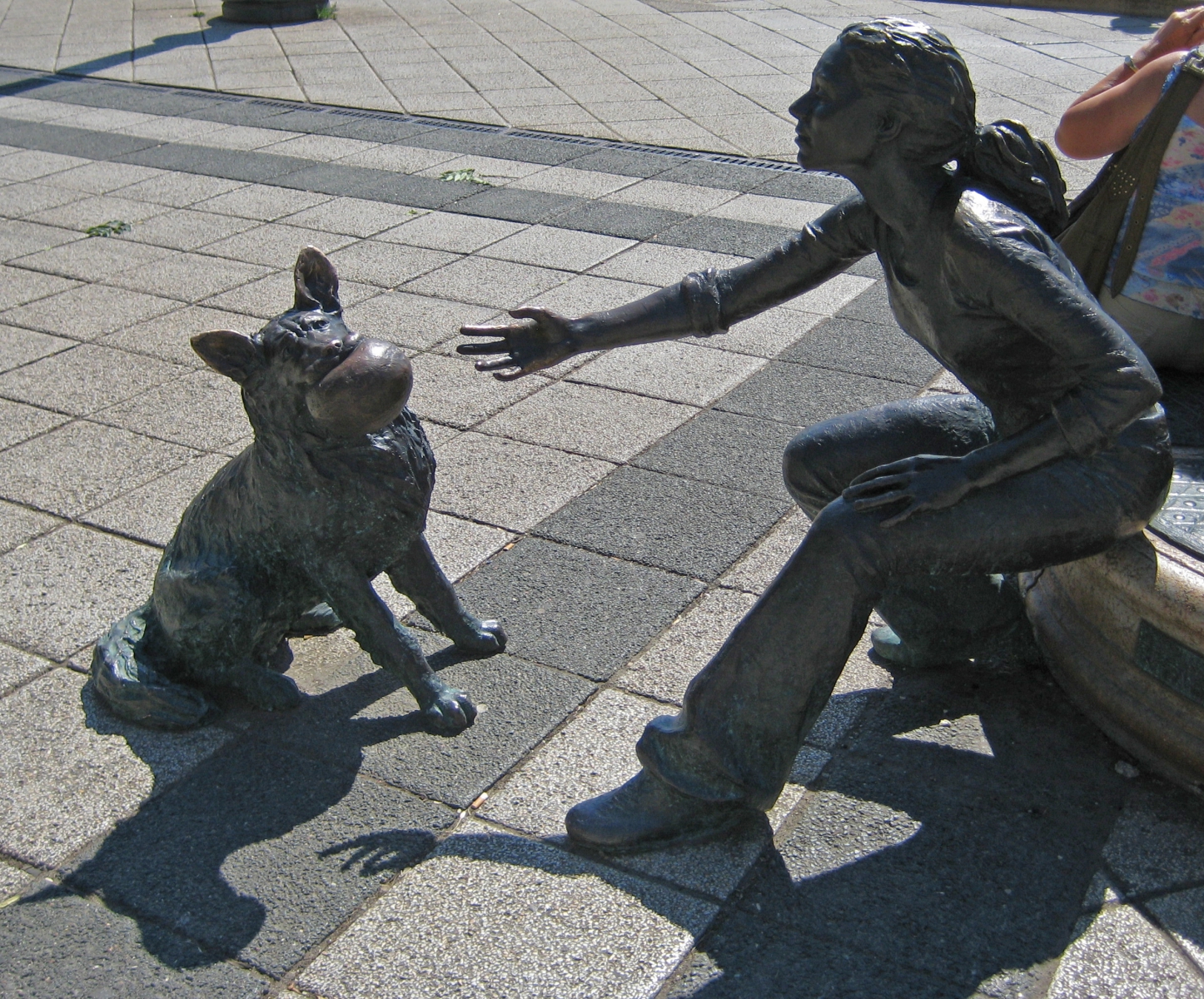 Kutya in Budapest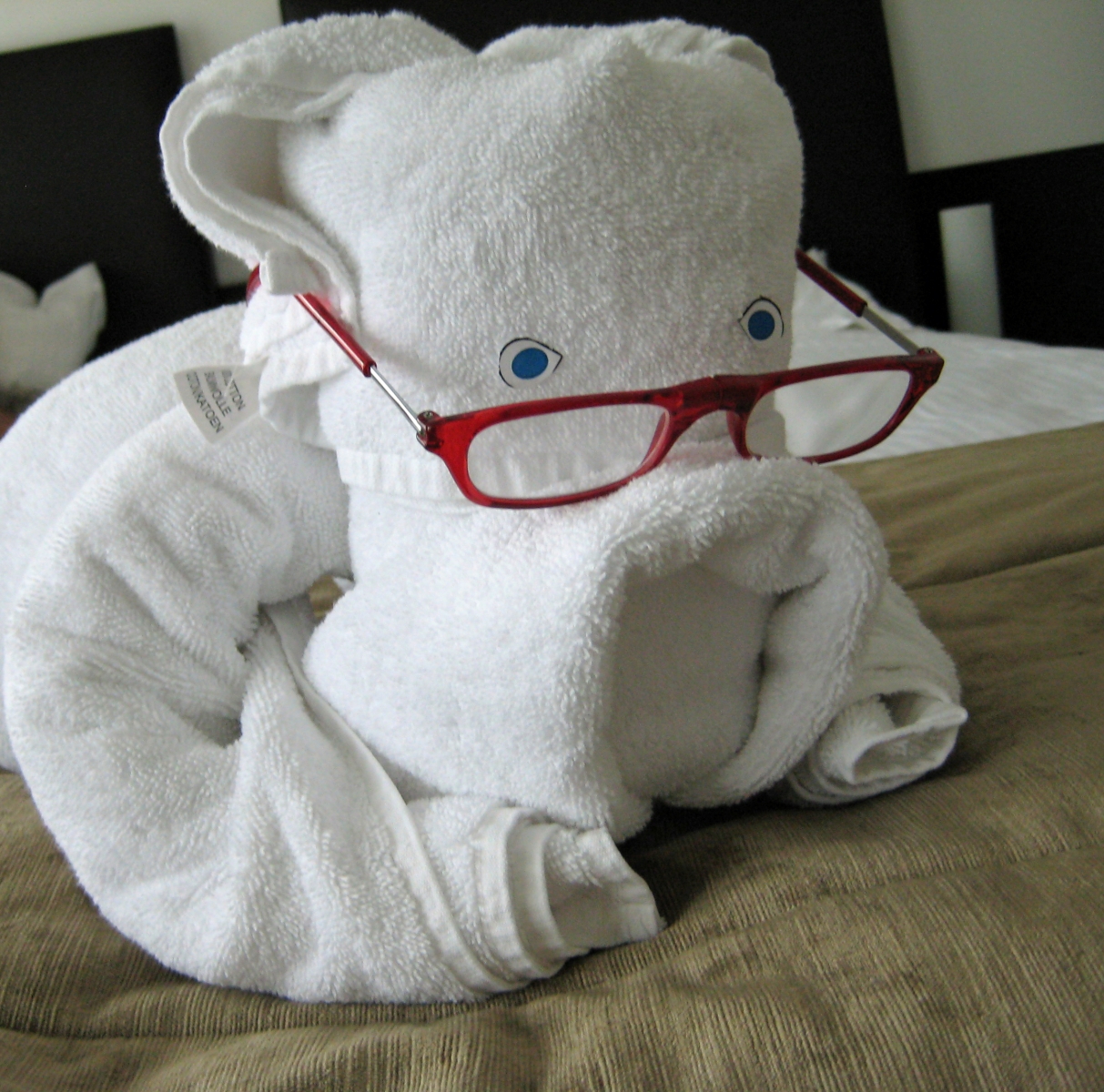 bulldog
"Dogs invite us not only to share their joy but also to live in the moment, where we are neither proceeding from nor moving toward, where the enchantment of the past and future cannot distract us, where a freedom from practical desire and a cessation of our usual ceaseless actionallows us to recognize the truth of our existence, the reality of our world and purpose -- if we dare."  Dean Koontz, Brother Odd