October 13, 2020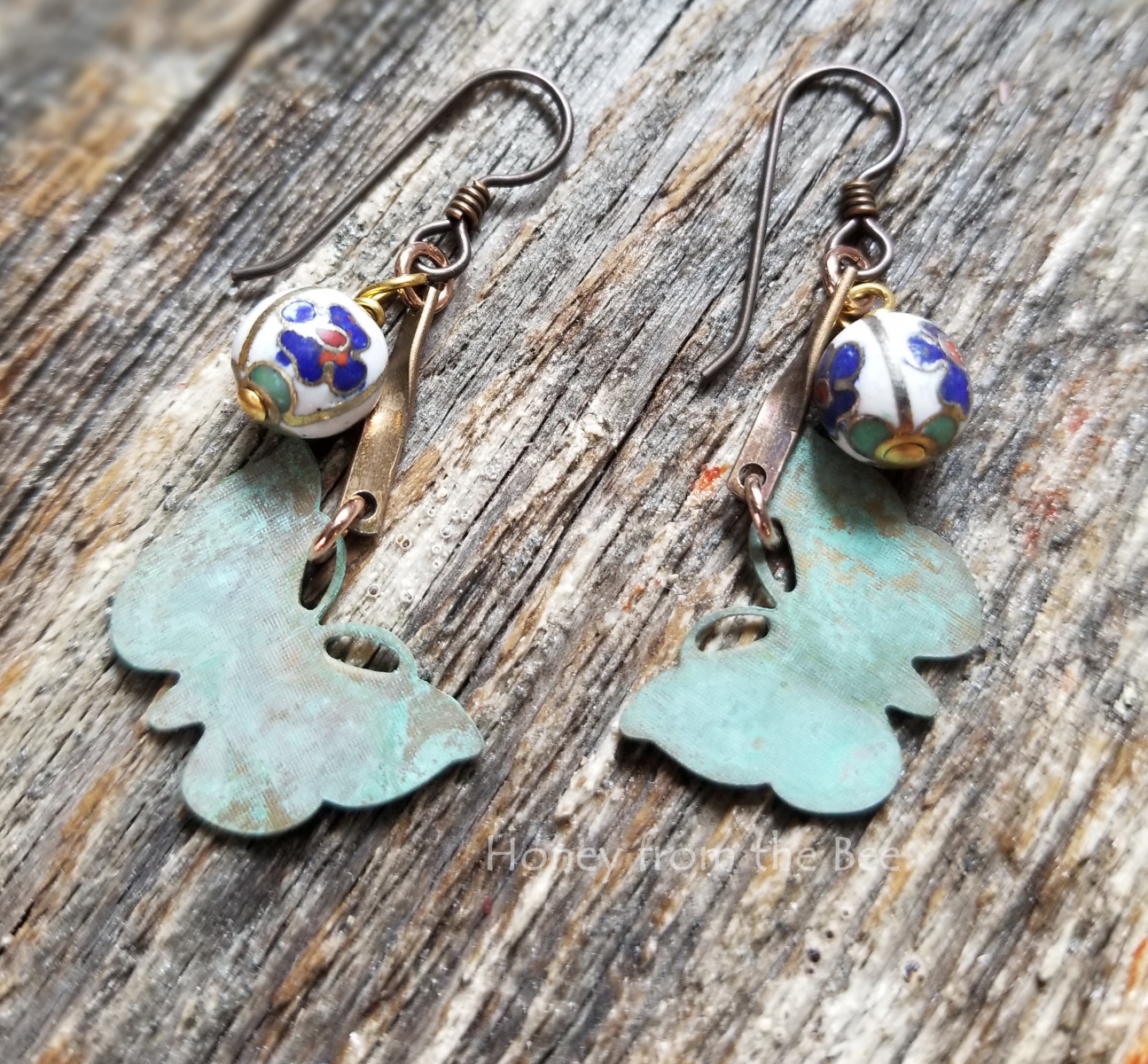 (brass with verdigris, vintage cloisonne)
There are a lot of wonders in nature and the delicate butterfly with its fine wings and varied colors delights most of us I think.
The Monarch butterfly is an easy one for most of us to identify, but they are becoming more and more scarce.  I've got at least 3 friends that raise them in season, but we could all help by not using insecticides and weed killers so freely.  For a number of years I was fortunate to live in the Santa Cruz area where a population migrates for the winter.  I wrote about it in a previous post here.
I've lived in Idaho for the summer now for nearly 10 years.  I've yet to see a Monarch in the area.
Although we certainly don't want our children to only see butterflies in special enclosures, but I remember walking through the Montreal Biosphere and at a later date the Melbourne Butterfly House and literally having butterflies in my stomach!  I could've hung out there way longer than we did trying to identify all the different types.  They play an important part in understanding the perils they face and educating the public.
I find them such an inspiration for creating jewelry and other art.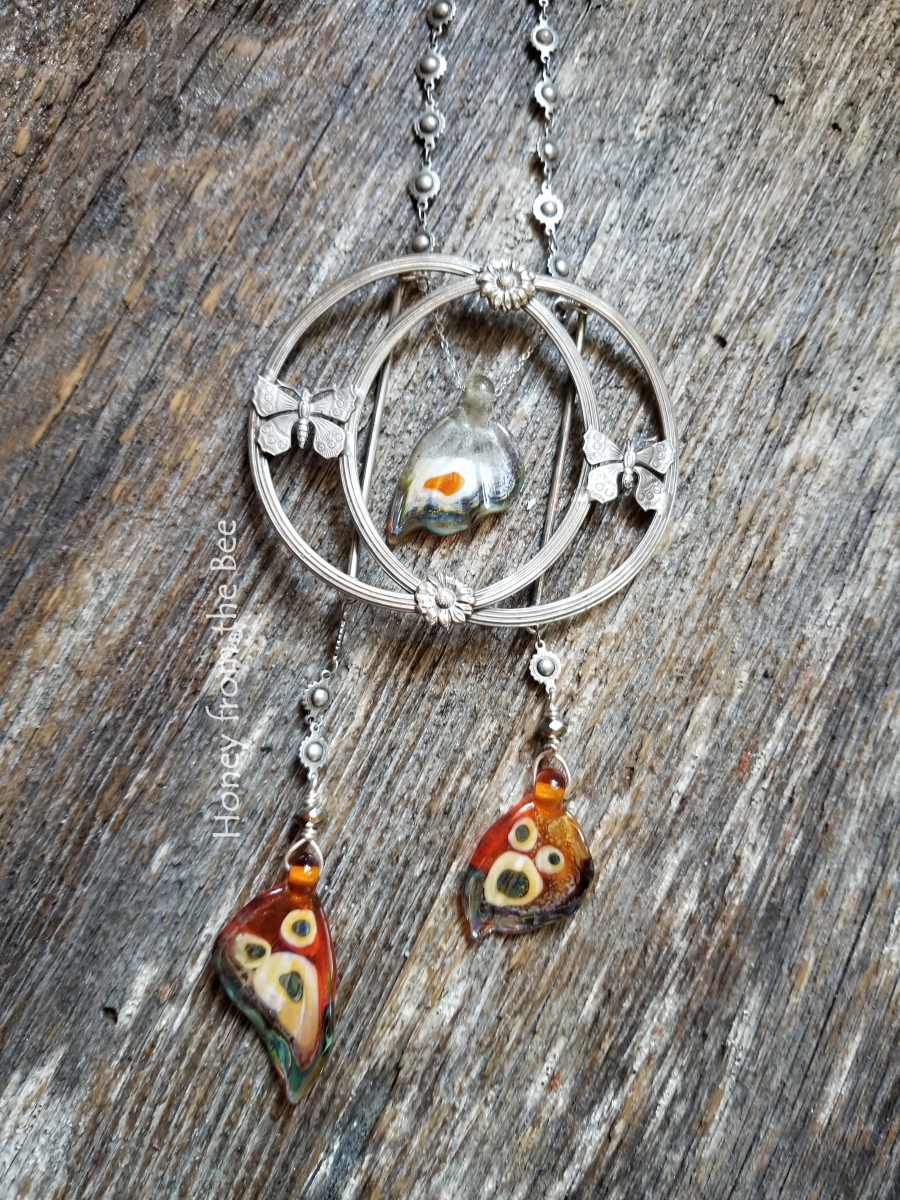 (vintage buckle, lampwork butterflies by Kim Snider)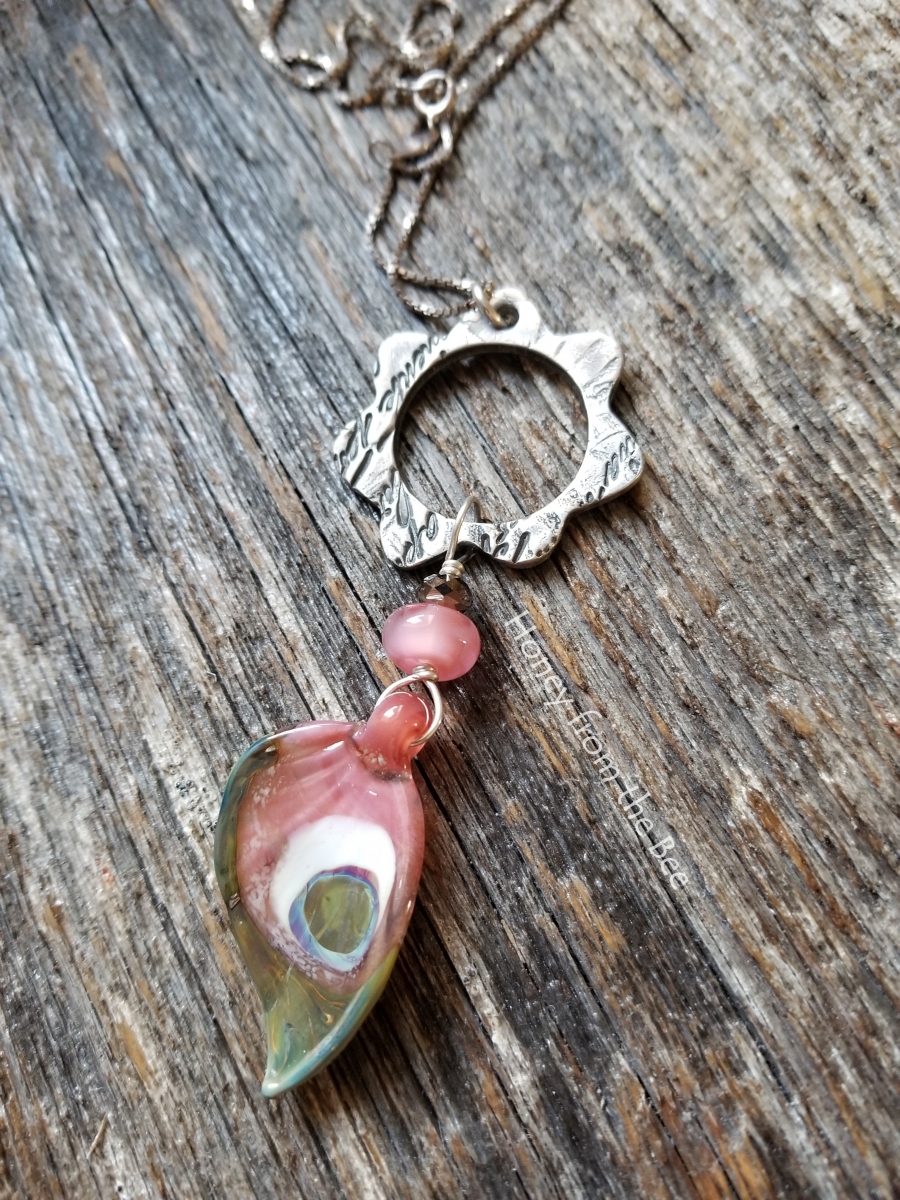 (Fine silver, lampwork wing by Kim Snider)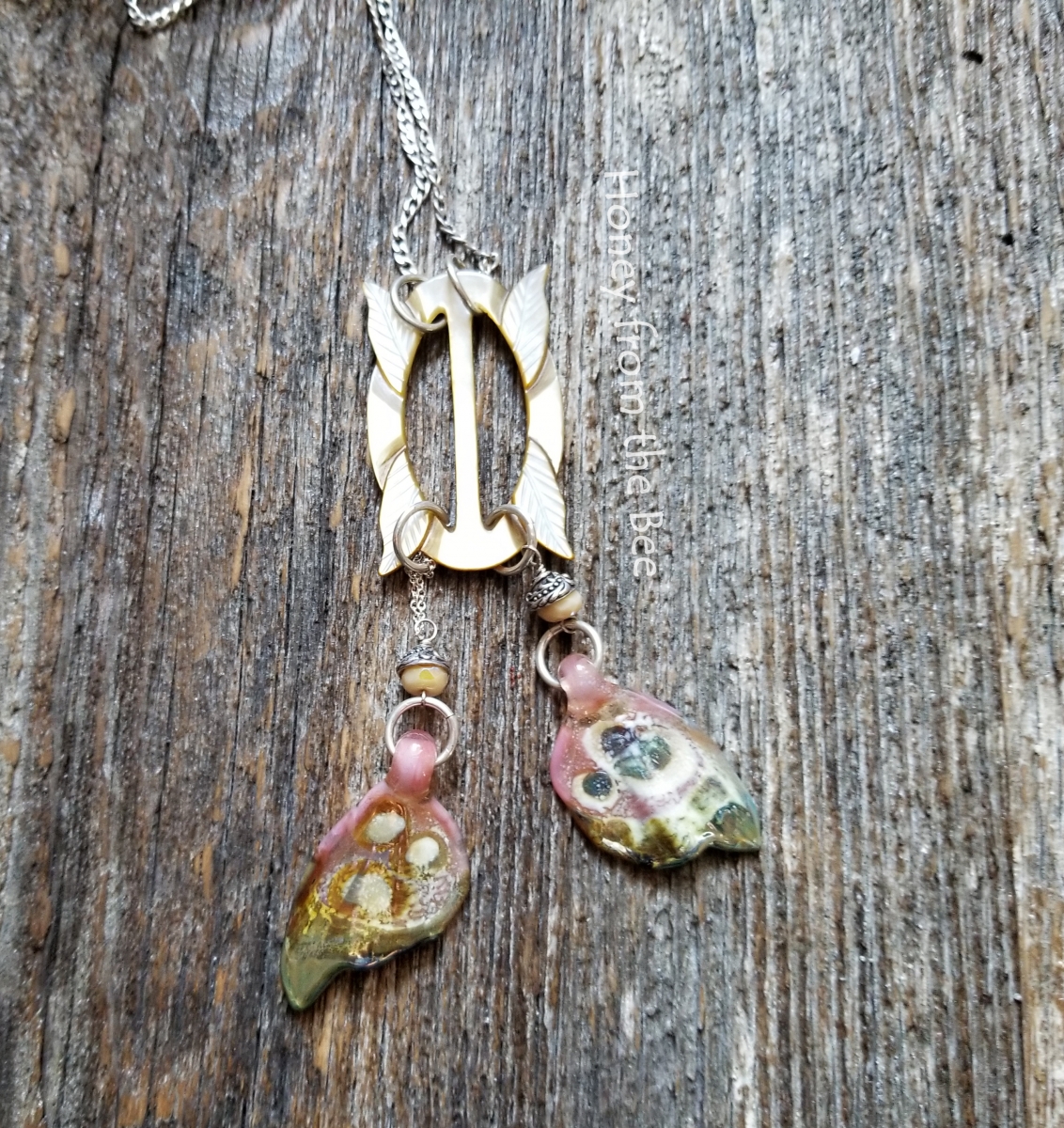 (vintage mother of pearl buckle, lampwork wings by Kim Snider)
"Conservation means the wise use of the earth and its resources for the lasting good of men."  Gifford Pinchot