July 28, 2012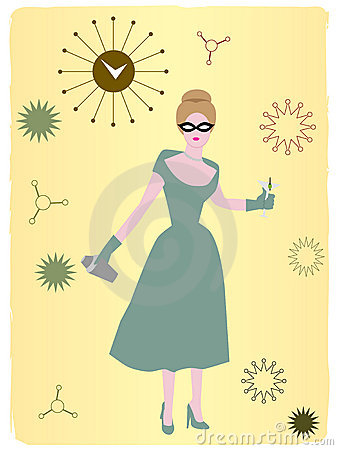 It's time for my Blogging Business Artisan's monthly challenge post!  This month the challenge was to create something inspired by summer, lovin'.. maybe even think about the film Grease.
When the BBArtisans' challenge arrived I was stumped, but I just let it fester, urrrrr simmer in the ole brain.  Singing the songs from Grease put me in a 1950s frame of mind.  I did some google searches on 1950s designs and that's when it clicked!  The space race was in full throttle and whatever is in our consciousness designers love to play with.  Hence fabric and wallpaper designs that have a space or scientific flair.  Now they're retro and look kind of modern, too.  Well some do!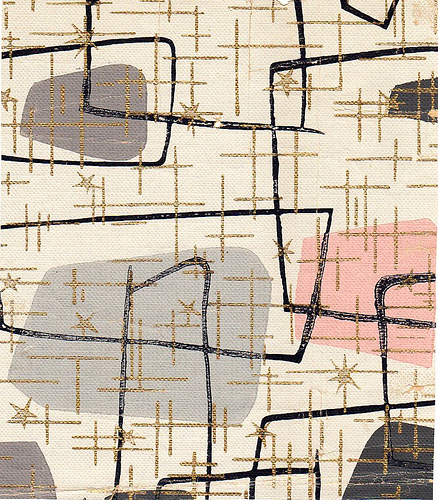 The color palette was interesting, too:  sort of pastels grayed down.
Since I haven't posted earrings in my shop in awhile I decided to create them using this theme.  The following three are the result.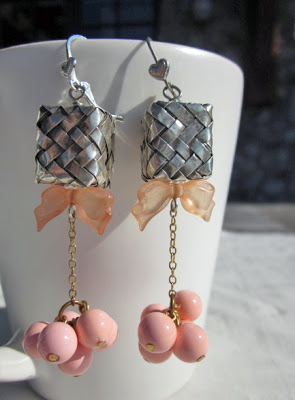 Earlier this summer I purchased some lampwork from the Etsy shop Pixie Willow Designs.  I'm in love with the detail she puts on her beads.  Detail that is precise thin lines even! It reminds me of rosemaling.  She must not drink caffeine nor be disturbed by pets.
There was one set of lampwork of hers that I tormented over, because it was mainly white with just some black lines.  I'm a color person so it wasn't really my thing, but since I couldn't stop thinking about them I bought them and hoped inspiration would strike.  Ta da!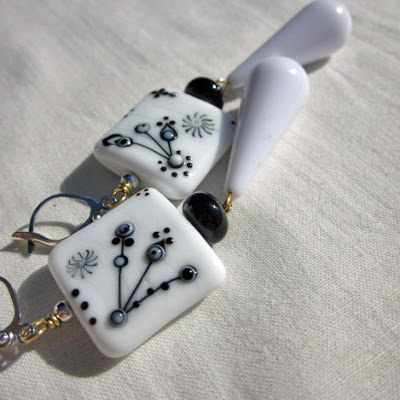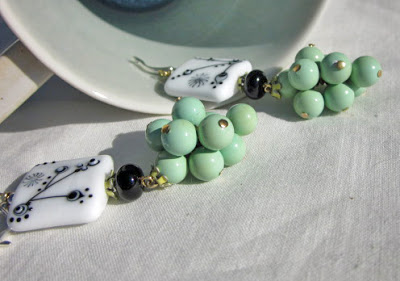 Take Me to the Moon (SOLD)
Note:  You can click on the earring captions and be taken right to the product's page.