May 26, 2015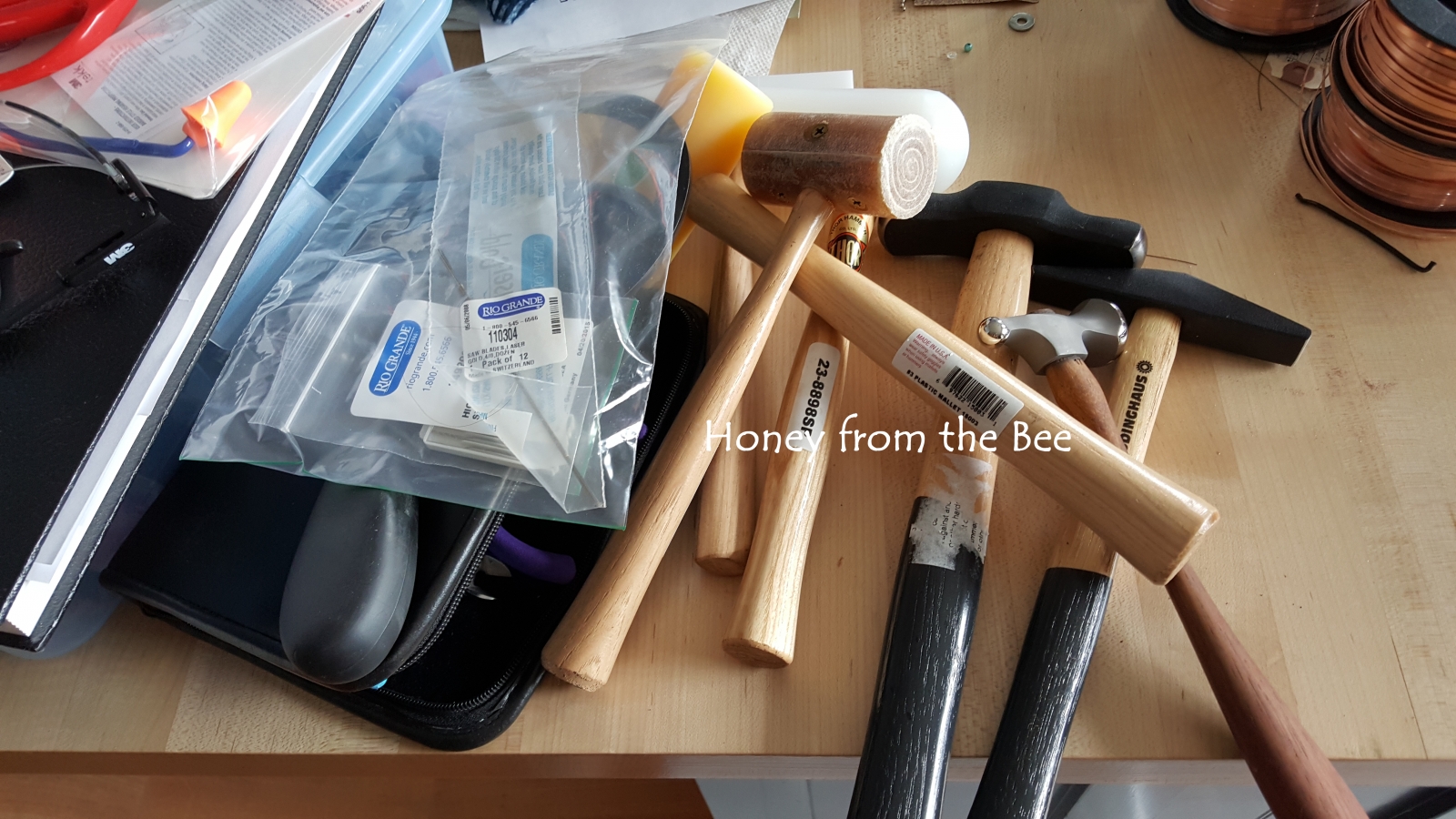 Tools to pack
I haven't gone to Bead and Button since it was held in Portland, Oregon.  I used to go every year, including when it was held in Sacramento.  However, when they moved it to Milwaukee it became much less convenient for this west coast jewelry maker.
However, this year's show timing was good so I applied for 2 Masters classes and got in both!  Also I'm now 15 mintues from an Amtrak station.  I love trains and the idea of having a day and a half to catch up on magazines, do some knitting, read my latest novel, and maybe even do some sketching was just too enticing.  Although it does leave the station at 2:40AM!  
The first 3 day Master class is with Charles Lewton-Brain, the developer of fold-forming, a new technique in metalsmithing.  Basically you can create more 3 dimensional forms using various hammers and surfaces.  Just imagine the whole class hammering at once... I think it's going to be a noisy 3 days.  I am SO looking forward to meeting him and absorbing as much as possible.
The second 3 day Master class is with Ronda Coryell.  She is regarded as one of the world's most well-regarded experts in Argentium Silver.  Argentium is still considered sterling silver since the amount of silver is 92.5%, but some of the traditional copper is replaced with germanium.  It has unique properties that give the consumer a product that has a high tarnish resistance and environmental advantages.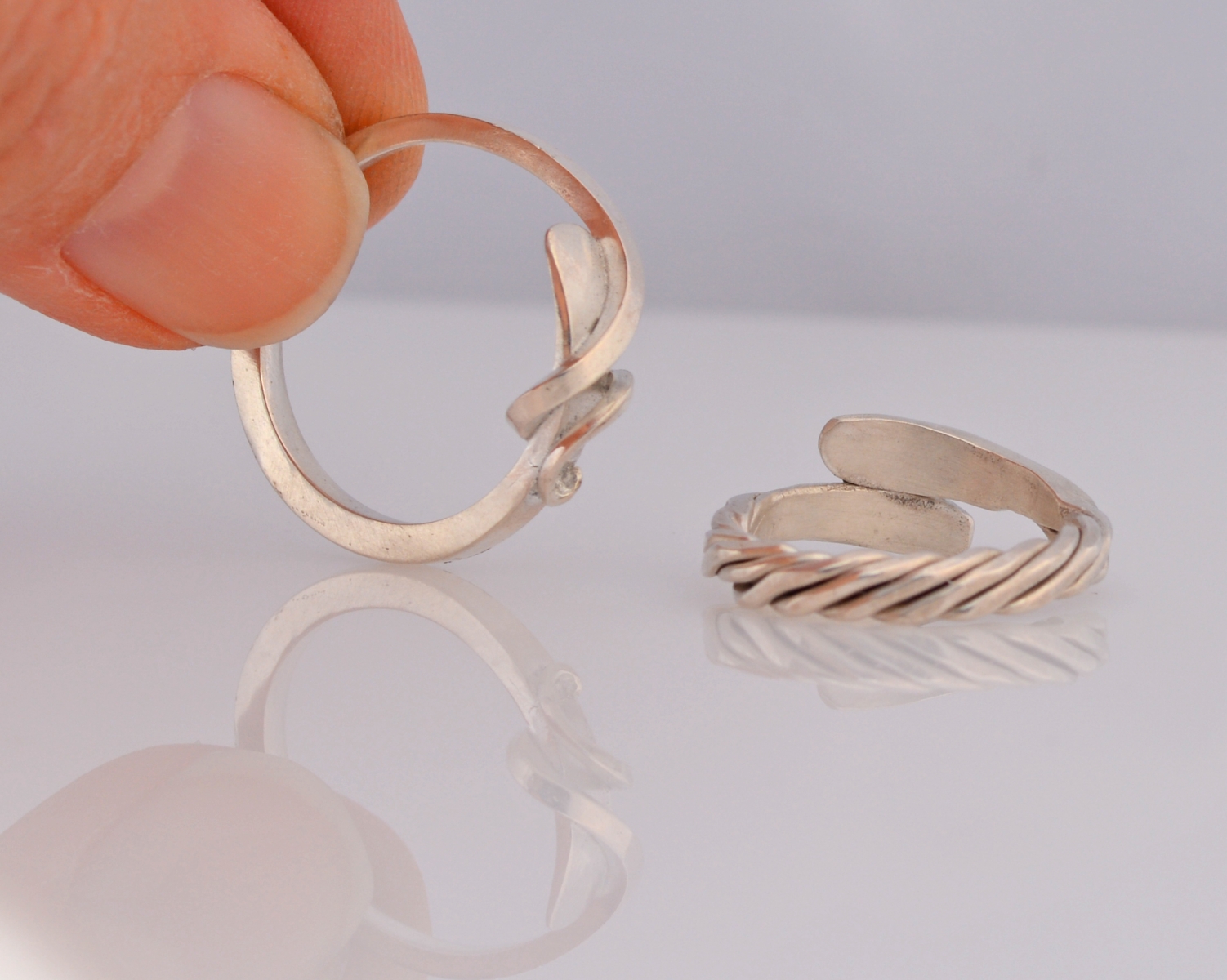 I took a class with Joe Silvera who introduced me to Argentium and I wrote about it in this blog post.  You can see the rings we made in class above.  
Hearing that there was more to learn about its properties and, due to its cost, not a material I wanted to practice on, I was excited to see this course being offered by Ronda and Bead and Button.  I loved its workability and will likely slowly switch over to it as I diminish my regular sterling supply.  The key will be to have good organization to not mix the two up!
I promise to report back with photos and with time I will incorporate these new processes and materials in my work.  
I love to learn new things!
Besides the classes there's always lots of beady temptation on the show's merchant floor, too.  There are so many talented artists that have become friends on Facebook that I hope to meet, too.  In fact one of them I will see in both of my classes!  Sigh... so much fun to come!