May 23, 2016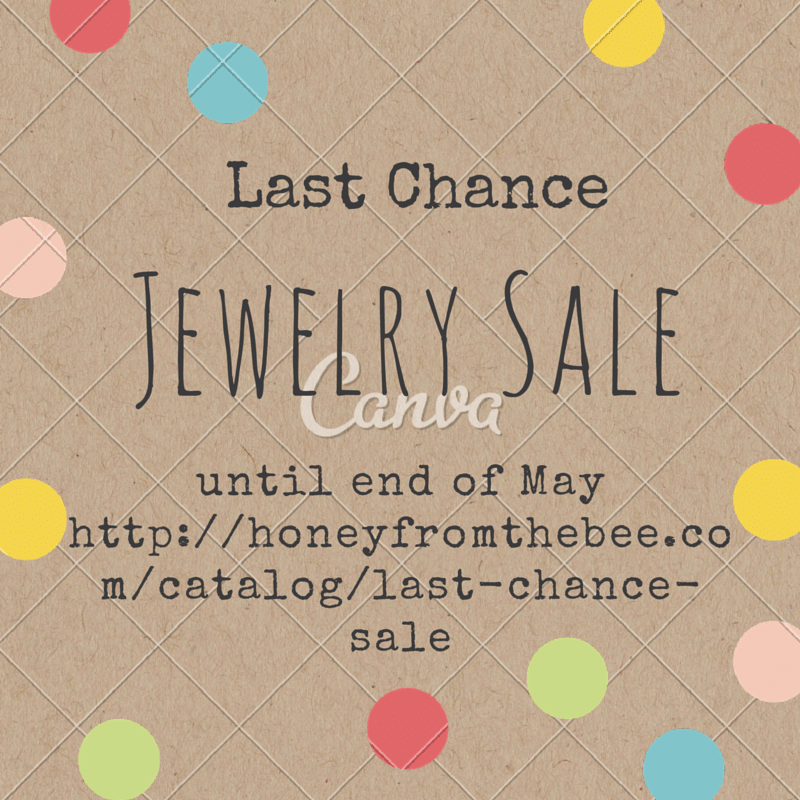 I seem to have forgotten I have a blog!  I do have some ideas for some posts, but I'm so excited to be back in my studio that I'd rather just create.
Lots of new things in my shop, but I need to sell or otherwise remove some older items to make room for new.  So I created a Last Chance Sale spot for some artisan jewelry that I'm ready to let go of so I can see more new stuff!
Think big savings for gift shopping or maybe even for yourself.  There's savings for more than 50% off!
But HURRY!  This is only good until the end of May.  I'm going to be removing those items the beginning of June to post some more new stuff.  Okay?!