February 05, 2015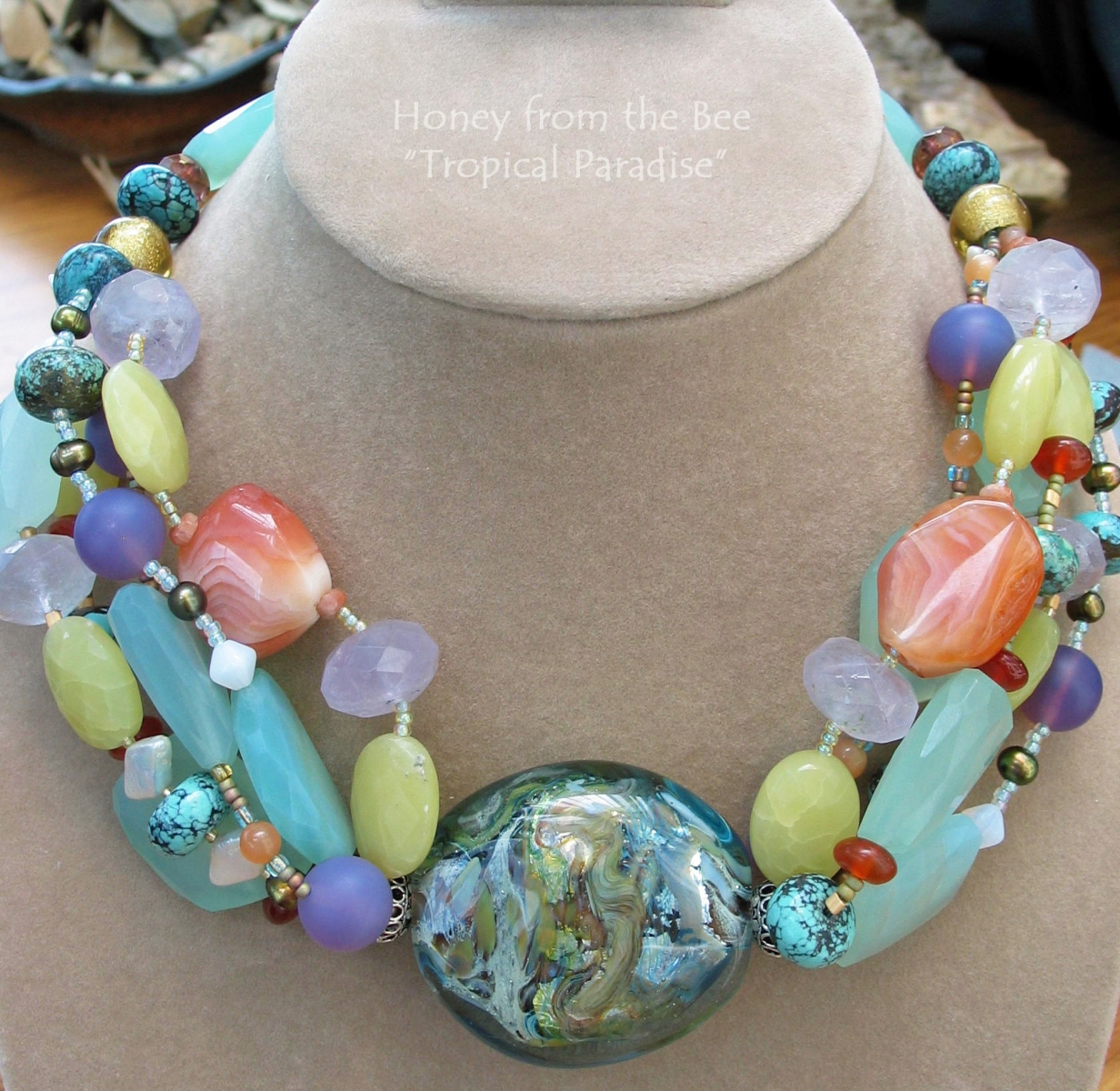 If you're active on Facebook and Twiiter you likely have not missed the Art Chain.  There were a couple versions going, but what they each had in common was the opportunity to hear about artists you didn't know about and to share your own work with your audience.  I loved it when artists I knew in a certain genre mixed it up and showed us something they'd done in art school or just in an area they are currently not known for.  It showed their artistic talents in a broader scope.
I thought I'd share the posts I did here, as I think it's an insight into me as well as a way I can introduce you to artists I admire.
None of this would've been possible without my nomination from fellow Santa Cruz artist Amy Martin Glover.  Her work always makes me feel serene and she just gets better and better.  If you take this link to her website and find Summer's Early Light you'll see a painting she did from a photo I took on Lake Pend Oreille in Idaho of an old mail boat that is literally blending into the landscape as it deteriates.
Day 1
 I decided to show off the very first necklace I made for sale. (see above) It sold at an art show for a good sum, but I ended up having to give the money back!
While shortening the necklace I dropped it and the large delicious lampwork bead by Kim Osibin chipped. I still have all the pieces in a baggy stuffed in a drawer as it just kills me even now to think of it. However, I am still so proud of this colorful statement necklace.
On day 1 I nominated Robin Pedrero.  You'll see on her website that her paintings are happy and full of energy.  I've got an original as as well as a print of hers in my studio for just those reasons.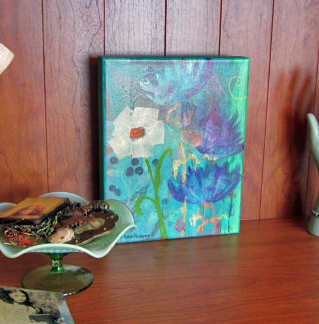 Robin Pedrero original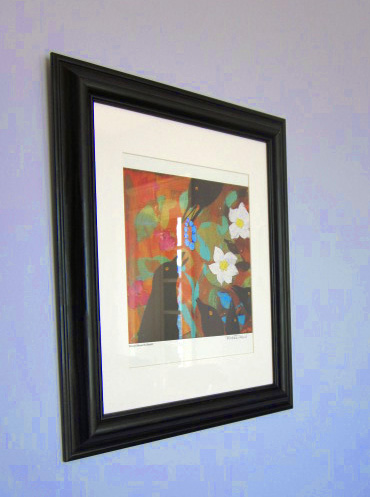 Robin Pedero print - crow collecting beads
Day 2
On day 2 I shared a mixed media piece I did as a gift exchange with another mixed media artist.  The theme was broken heart.  I hooked the heart and then added a seed lei from Hawaii, vintage handkerchief, owl locket and created a face using a technique I learned from a tutorial of JoAnna Pierotti's.   My prayers and thoughts have been with her these last few weeks as I heard of her losing battle with cancer.  I also had the privilege of taking a workshop from her at Spellbound a few years ago.  She's a beautiful soul inside and out.  Cancer SUCKS.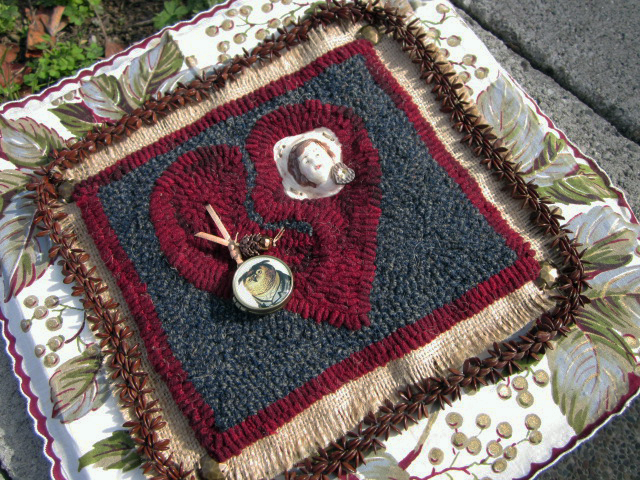 Hooking rugs has become one of my passions and one of my favorite artists today is Rachelle LeBlanc Hooked Rug Studio. Her painterly artistry in portraits in the medium of hooked rugs inspires me.  Check out her website.
Day 3
On day 3 I thought I'd share a newer piece. This past summer, after moving my workbench and installing a sink and other stuff in our garage, I was finally able to get back to some traditional metalworking. My first piece was Kelp Forest. The gorgeous Bluebird Chrysocolla cabochon looked like what you would see under Monterey Bay and inspired the piece. I got to do some piercing and soldering and it felt great! I'm looking forward to getting back to it late spring.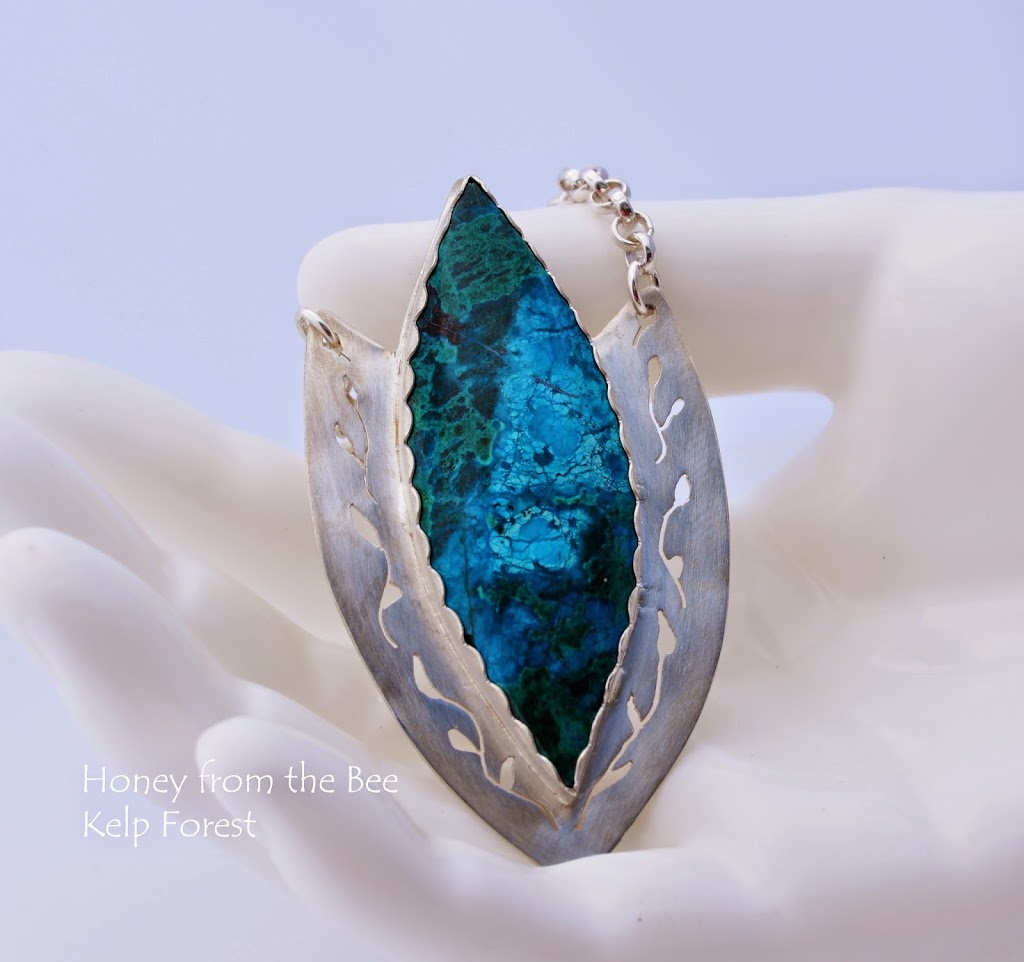 I'm also including the drawing I did about a year ago when I was anticipating being able to have the space to work in metal again.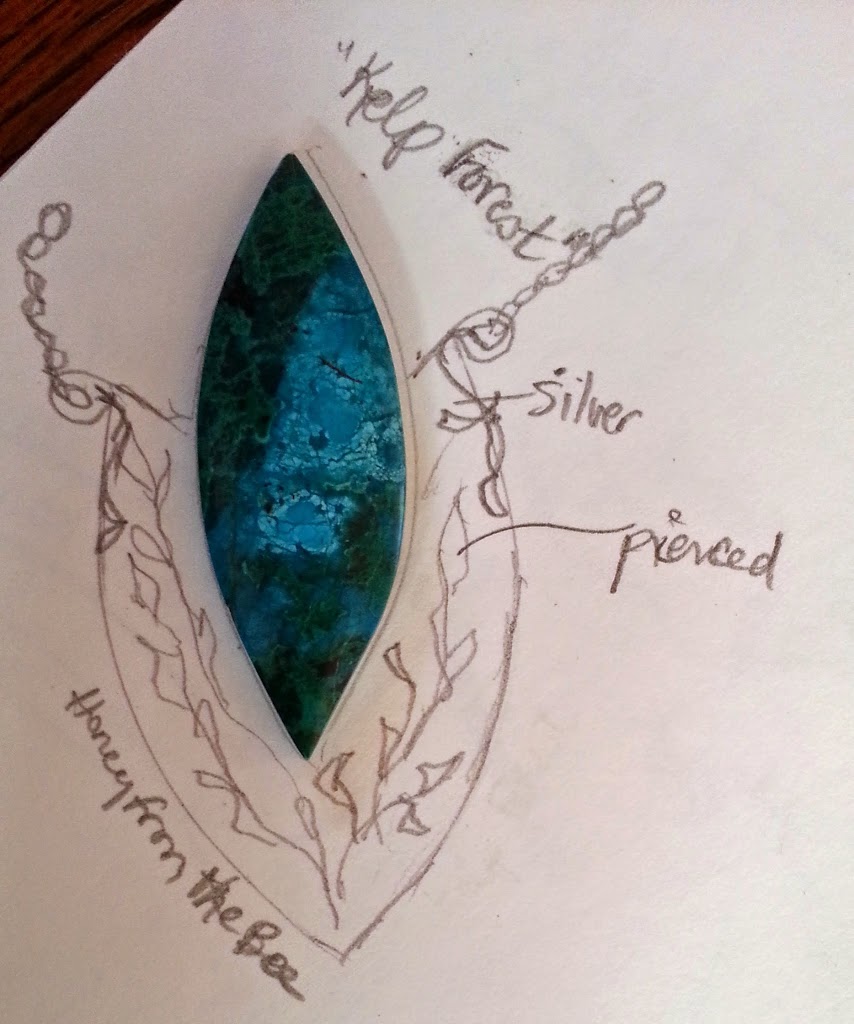 Since so many of my friends whose work I adore have already been nominated it was difficult to come up with someone fresh so I decided to just nominate someone I admire for her innovation in color on metal as well as just loving her nature inspired jewelry and select Deb Karash Jewelry.  I was fortunate to take one of her workshops this past summer and created a pendant for myself.  I also bought one of her flower pendants, because how could I not??!  If you're on Facebook check out her page, as she's been posting her 5 days, too.

Day 4
For Day 4 I shared one of my annual Memorial day necklaces. Each year I design at least one necklace or pendant (and even earrings one year) with a red poppy in honor of all those lost in the field of battle and veterans who have sacrificed so much. 

This particular statement necklace features a beautiful lampwork bead by Diane Sepanski, an embellished spiral necklace of glass seed beads and drops, and a chain section of poppy lampwork by Ellen Dooley Lampwork & Design, vintage brass, and Czech glass flower beads.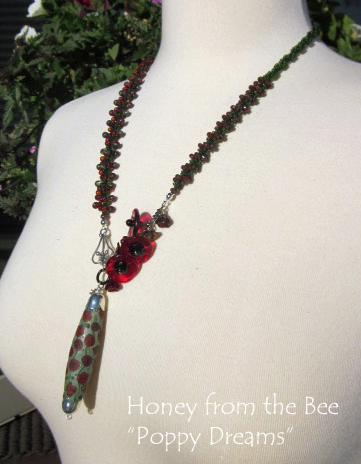 It was a challenge to find someone that I love that hasn't already been nominated, but I think I found one that certainly deserves the honor. Sandy Kreyer of Kiln House Pottery. I love pottery and hers is unique and colorful.  Please do check her out.  The amount of work to create the flowers and patterns on her bowls and plates and cups...  sigh.
Day 5
For my final day I shared two ocean inspired pendants.  First one is called Whale Tale and was done with silver metal clay (.999) and features a Leland Blue Antique slag cabochon. The second is Shark Attack featuring a natural drusy set in sterling silver. I loved making both of them. The first one was fun as I sculpting in metal clay. The second one I was very excited to do, because I the moment I saw this cabochon I knew what it would become.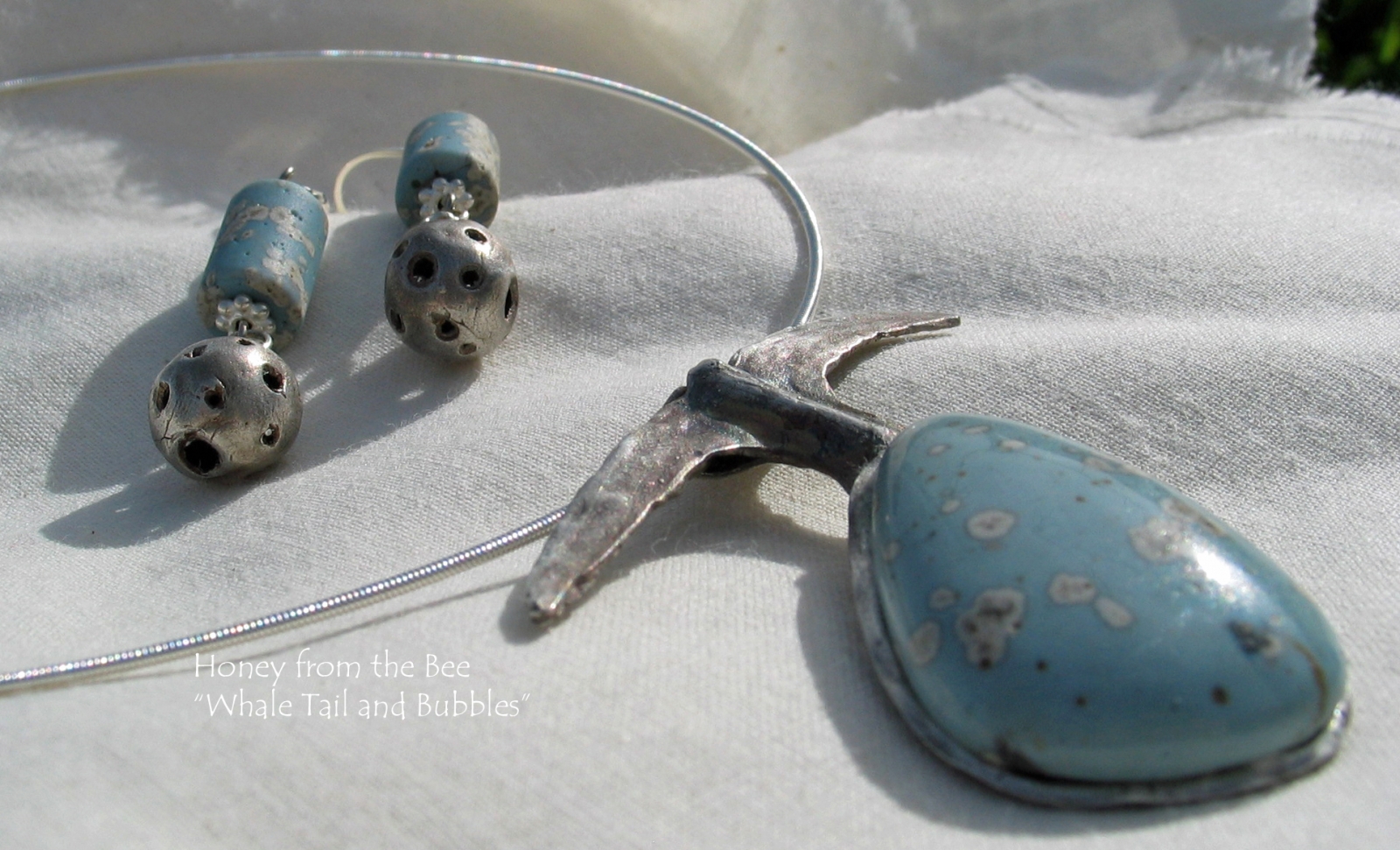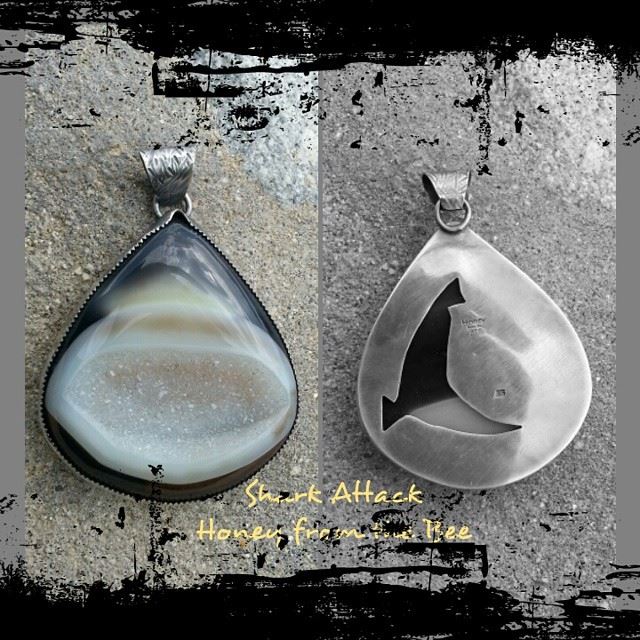 For the final day I invite anyone that has not been nominated yet to feel nominated. I've been excited to see so many of my friends' work over the last month or so. I'd love to see your art whether it be jewelry or otherwise.