February 15, 2019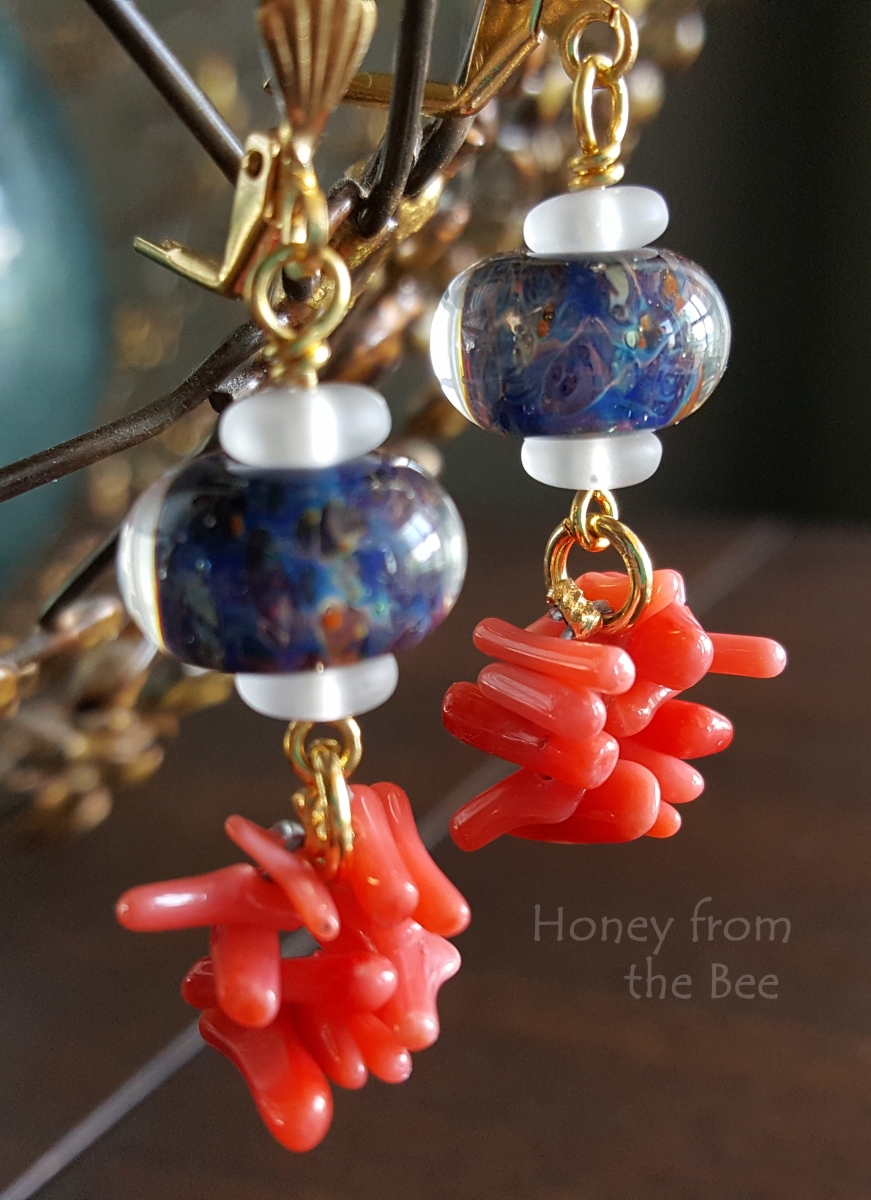 Pacific Coral
SOLD
(lampwork by 5 Fish Designs, vintage branch coral)
Spring!  Although many parts of the country are buried in snow, including parts of Calfornia, I've got daffodils and rosemary blooming.  Our flower plums are budding, too, so spring is coming!  I always like checking out what colors the fashion industry (both clothing and home decor) will be using in the new year.  This year I'm excited to see lots of nature colors to pick from.  I'll highlight the items in my shop that use the color of the year, but you'll find many of the other 2019 colors in my shop to coordinate with new clothing items you may find you can't live without this year.
If you haven't noticed already in shops and online, Pantone's color of the year is called Living Coral.  It's a gorgeous coral that goes well with black, navy, white, linen, greens, and my favorite combo:  pink!  I only use vintage coral that I've purchased from estate sales of old jewelry which I take apart for my own designs.
It's been a fact for years that our reefs are in danger and in some cases dead.  It's gravely important to those in the jewelry industry to know where the coral that is on the market today is originating.  There are farms in Taiwan and perhaps elsewhere that not only grow coral for commercial purposes, but also to be replanted in the ocean to grow new reefs.  I support Nature Conservancy, but there are a number of organizations throughout the world that are studying and actively working to protect and grow new reefs.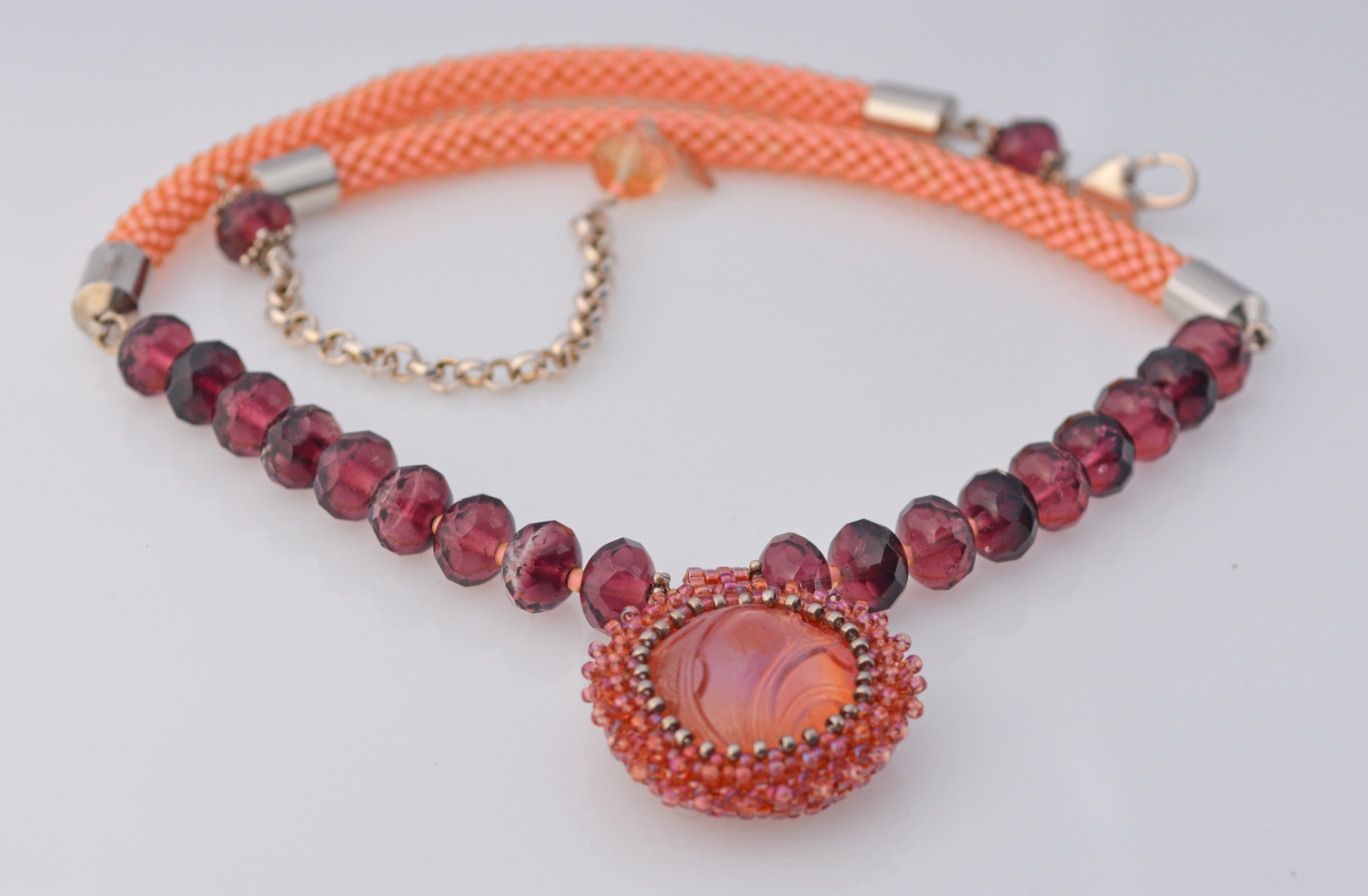 (Seed bead captured Czech glass cabachon and crocheted beaded rope plus violet faceted Czech glass beads)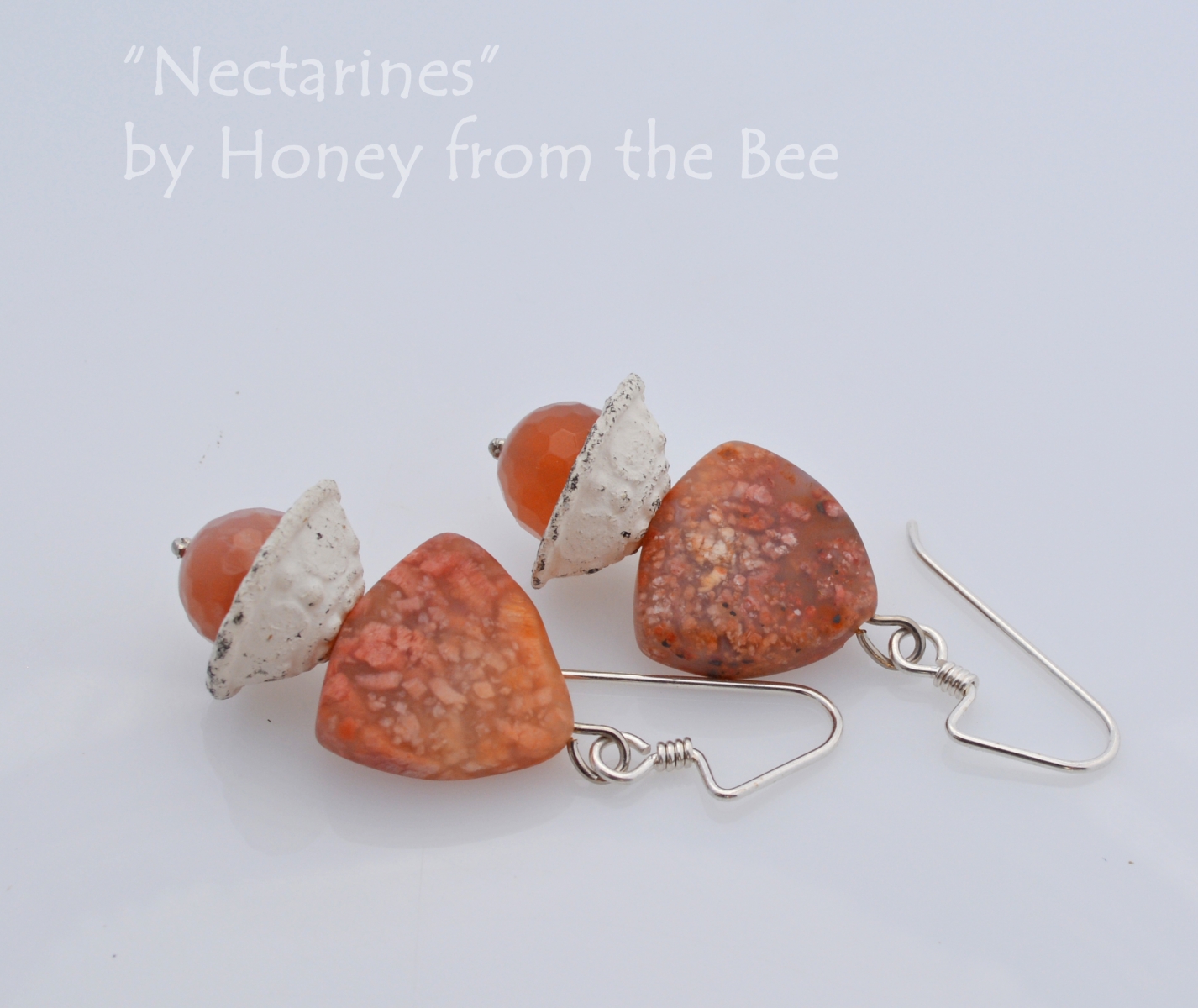 (Moonstone, Jasper, vintage components)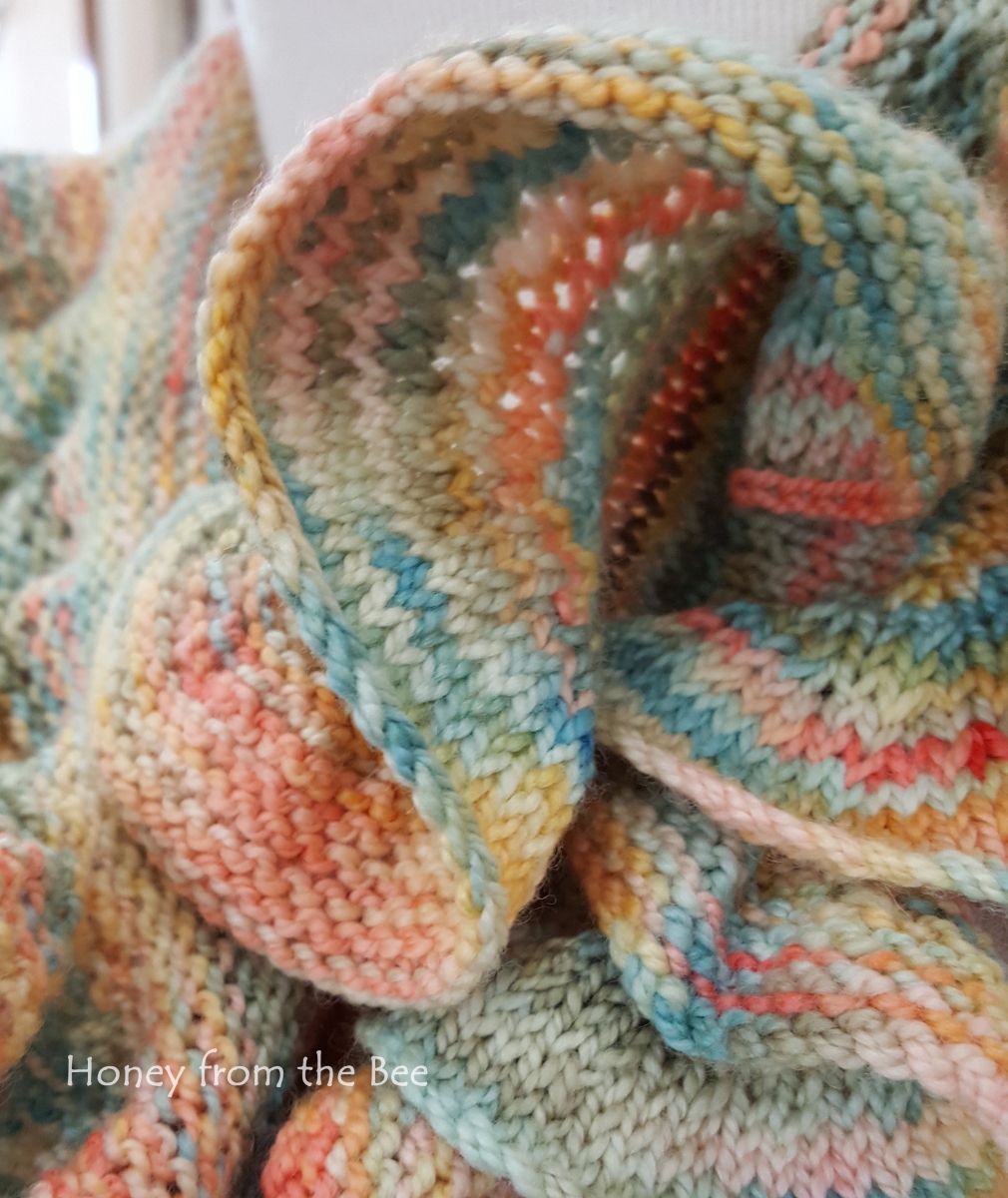 These are the other colors selected for 2019 Spring/Summer palettes: