Having jewelry in your dresser drawers that you no longer wear, because the silk broke on your strand of pearls or a clasp broke on an inherited necklace is a shame.  There are a thousand other reasons why you're not wearing it, including:  out of style, wrong length, broken link, afraid it's going to break, etc.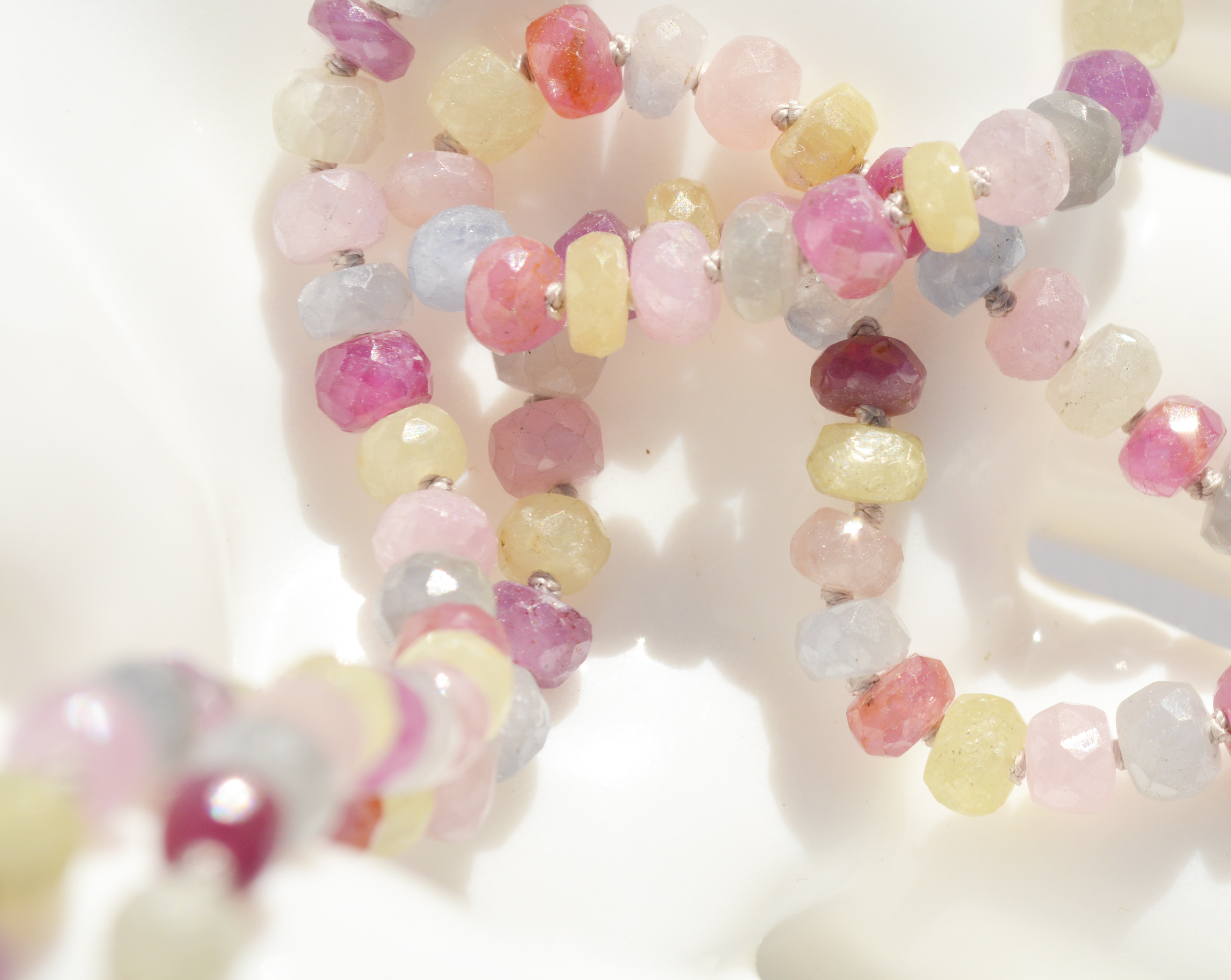 I can fix that!
Pearl-knotting: Pearls are traditionally knotted individually to protect the pearl's nacre. The light weight nature of pearls and small semi-precious stones also have a nice drape when you on your knees to find all the pearls as they fall when the silk wears through, too! Pearls should be re-strung periodically to reduce chance of breakage while wearing them. I use double thread unless design warrants single thread.
Re-stringing: for single or multiple strands of beads of any sort. In most cases I use micro-wire technology: micro woven stainless steel wires braided together and then nylon coated. It is hypoallergenic and can be worn in and out of salt and fresh water. (Although I recommend always removing jewelry before swimming or bathing!) It is very strong and flexible. A review of the piece will determine appropriate stringing material. No redesign work is done for this service.
(Please contact me with other repairs as well.  If I do not feel I can do a quality job for you I will let you know.)
Custom design: If you have a special request, please use contact form and I will get back in touch with you.
Additional costs include: shipping and handling; new clasp if needed
I will contact you with final cost for payment in advance of work.
Minimum charge of $25 applies to all service orders.
Silk knotting: $2.00 per inch
Re-stringing: $25 per hour